Updated June 14, 2023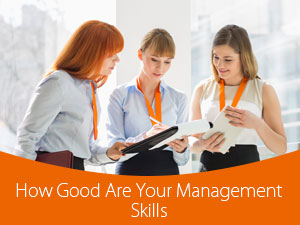 Introduction to Management Key Skills
Managing everything is the key to keeping the needed balance. Whether it be a career or personal life, one should know to manage things according to the situation. Good management key skills will aid in handling situations on your end perfectly without any mistakes. In organizations, people often focus more on leadership and working skills than good management. A great manager must possess a broad set of skills- from motivation and management to communication to planning and delegation. The skillset is extensively wide; it is alluring to gasps the skills in the management areas you are comfortable in.
Summarization of the management key skills
The managers are responsible for ensuring that things are done appropriately. While leaders get the inspiration, vision, and challenge to keep the team working throughout the projects. These things could only be counted if efficiently implemented with good management.
However, if you want to experience success in the long term, it is sensible to analyze your skills in all management zones. Knowing the skills is just not enough. You need to challenge yourself from time to time for management key skills improvements in all areas.
Usually, the manager leads the project, but whether or not you hold the title of the project manager. Sometimes, you would have to lead some sort of work related to the project. Projects are available in various shapes and sizes, from opening a new branch in another city to initiating a procedural change in the department.
Many things need to be monitored while handling a project. With the increase in the project's complexity, there will be a gradual increase in the number of details that need to be monitored.
As the difficulty of your tasks increases, the number of specifics you have to observe also increases. Yet, the fundamentals of handling the project from the initial to the end stage usually remain the same.
There are about eight key areas that are imperative to obtain success in the project. Determining your capabilities and performance in these areas could guarantee the accomplishment of the project. If you are not a full-time project manager but handle important projects particularly, you could improve your work by focusing on these key points. Everyone can check out these eight keys to management to ensure how good they are with management staff and how they can apply it to their best practices.
Main ideas related to management key skills
Effective management involves broad categories of skills and each of the skills counterparts the others. Your objective should be to develop and maintain all the skills so that you can handle the team and accomplish the goals effectively and efficiently. After all, management is all about getting the best out of the team.
Management Skills Development and improvement of your managerial skills need to be done depending on the ongoing progress in your career as you meet new decision-making challenges. Whether you are handling a project team or a complete department, it is essential that you are aware of how to get the work done correctly. It is a complex task when it is about achieving things with the help of others. In such a case, normally, people spend major time managing the relationship with the delegate or associate instead of performing the actual work. Hence, you must develop your key management skills along with your technical skills.
Communicating, motivating, understanding team dynamics, and delegating are some of the necessary significant skills. One can be an effective manager with these skills combined with a strong sense of balance and patience.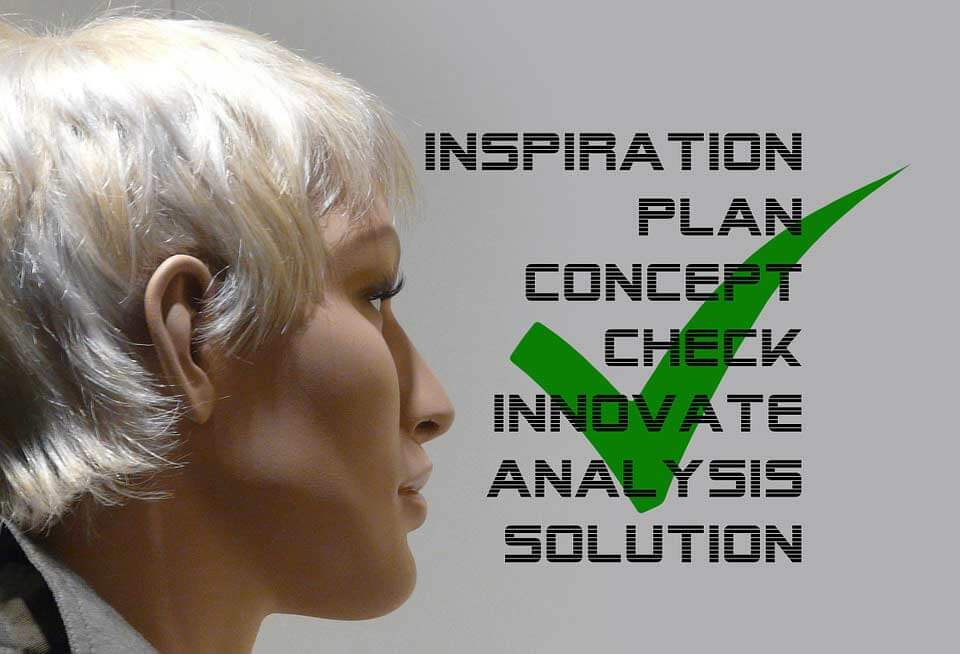 Model of effective management
As stated above, eight keys to management are essential. Focusing on these skills is a must to be a successful manager. The manager must focus on covering these basic skills for a thriving team manager. The eight key points are as follows:
Understanding the team and encouraging a good relationship
Selecting and evolving the right associate
Assigning effectively
Inspiring people
Managing discipline and handling the conflicts
Interacting
Preparing, making a decision, and solving problems.
Avoiding common mistakes while managing.
Understanding 8 Keys Notes
Complete details about the 8 keys notes
Understanding the team and encouraging a good relationship
Managing appropriately involves understanding how the process of operation of the team. Note that a team always follows a specific pattern of Management Skills Development: formation, storming, excellent performance, and norming. Motivating and supporting people during this process is essential so that you can assist your team to be effective as rapidly as possible. While forming the team, the managers need to maintain a balance so that there is a varied set of personalities, skills, and perceptions. It is always misunderstood that a group can be easily managed if they get along. However, an effective team comprises various viewpoints and utilizes their dissimilarities to be innovative and creative.
The manager's task cultivates the management skills training required to direct those dissimilarities in a positive manner. Hence, it is imperative that introduce documentation about the team and know the tricks to resolve the conflicts effectively and manage the team.
Selecting and evolving the right associate
Finding intelligent new team members and developing the skills necessary for the team's success is another vital part of team formation. You need to develop your recruiting skills. This can be done by reading articles on recruitment skills and how to hire people, and what questions to ask. You can use the aptitude tests and recruitment tests for the same. You can develop the skills of your associates by mentoring them and understanding the needs that would aid them in developing. Carry out induction to provide them assistance.
Assigning effectively
Having smart people and appropriate skills is inadequate for the team's success. The manager should identify how to get the work done proficiently. Assigning is the key to this task. Some managers, specifically the ones who have received their position based on their technical proficiency, try to do most of the tasks themselves. They are taught they are responsible for the task and must do it themselves to ensure it is done correctly. The efficient manager understands that a team can achieve more if the work is assigned to the correct people, not just the ones who are accessible most time, along with outlining the expectations clearly. However, it is mostly hard to trust others with job completion.
Moreover, as a manager, you need to remember that team with members possessing appropriate skills, management skills training, and inspiration can generally be trusted to get the work done correctly and on time. Know your strengths and weakness as a manager associated with assigning.
Inspiring people
An essential management skills communication that every manager must possess is inspiring others. It is a completely different thing to motivate oneself than that of motivating someone else. The significant thing to remember is that inspiration is personal. We are all inspired by different things and have different levels of personal inspiration. So, knowing your team members at a personal level would allow you to influence them in a better manner. Obtaining feedback regularly is an excellent means to stay informed about what is happening with the individual member of the team. It is important that you stay motivated so you can inspire your team members. Further, develop your skills by reading articles or knowing your team personally.
Managing discipline and handling the conflicts
At times despite your best efforts, there are issues with individual performance. As a manager, you need to deal with these problems immediately. If you do not manage discipline, you might harm the rest of the team members and your clients. As poor performance normally impacts customer service. Which in turn harms the team and everything that the team has attained. Being involved in a task with someone who constantly fails to meet expectations is demotivation. Hence, if you endure it, the rest of the team will likely suffer. Hence maintaining discipline in the team is an important task.
The performance of the team will also be affected if the differences between individual team members turn into absolute conflict. As a team manager, it is your task to facilitate a resolution. Nevertheless, conflicts could be positive when it accentuates fundamental structural issues. Ensure that you identify the conflict and deal with its causes rather than simply vanquishing its symptoms or ignoring it.
Interacting
A common element among all the skills required for effective management is interaction. It is vital in any position, but it is extremely important as a manager. You need to have a proper conversation with your team. You must keep your team informed and updated on what is happening as much as possible. A management skills communication that managers should develop is team briefing. Also, grow the ability to facilitate efficiently so that you can guide your team to have a better understanding of each other's and serve as a mediator when necessary.
Preparing, making a decision, and solving problems
Most managers are very comfortable with planning, decision-making, and solving problems as they are often skillful specialists who are promoted due to their knowledge and analytical abilities. Most of the time, one of the vital issues that managers experience is that they emphasize these skills when they consider self-development. They miss the mark to advance their people skills and team management key skills. See to it that you do not focus too much on these skills. However, if you want to develop problem-solving, planning, and decision-making skills, you can find resources to improve your skills in these areas.
Avoiding common mistakes while managing
Good management skills and communication aid you in developing simplification skills, and it also aids you in sidestepping some of the most common difficulties for managers. Some of these common mistakes are considering that you can depend alone on your technical skills, requesting your boss to solve your problems, putting your boss in the awkward circumstance of defending you, and not informing your boss of everything. Avoid making common mistakes and respond immediately in case of any mistake you instead of avoiding them be aware of the managerial problems.
Additional aspects of management skills training
The manager must also be attentive to the additional management features, including project management, Quality management, Scope management, People management, Schedule management, Cost management, Risk management, and project procurement. With these additional sets of management key skills, you can complete your project or task incorporation with your team.
Learning and developing managerial skills training from time to time would aid you in being the best at your work. After all, assessing your employee's performance is not enough; focusing on your performance and advancement is equally significant. Possessing appropriate management key skills is a must requirement for every manager. Hence knowing how good you are with your skills will only assist you in evolving and succeeding. Plus, your knowledge and technical abilities would not be enough when handling the team. Your team will be able to accomplish the objective effectively and efficiently if you, as a manager, maintain all the imperative managerial skills.
Apart from developing your management skills training, it is equally important to implement change in your management skills communication, understanding the changing, and planning the change. One can improve key management skills by keeping these points in mind and executing them. To succeed as a manager, the strategy is to constantly change simple tactics according to which you handle and deal with your team.  A good manager is capable of getting more done.
Recommended Articles
This has been a guide along with your technical skills to develop key management skills. Good management skills will aid in handling situations on your end without any mistakes. These are the following external link related to management skills development.