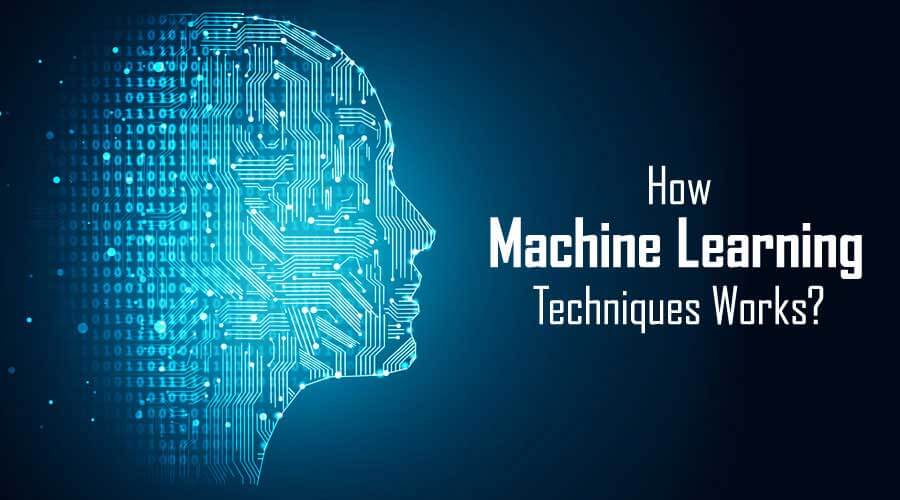 Introduction to Machine Learning Techniques
Machine Learning is the science of getting computers to learn and act like humans. Machine learning is an application of artificial intelligence (AI) that provides systems the ability to automatically learn and improve from experience. Machine Learning helps a computer to understand pattern and learn a few tricks on their own. Machines are being trained to act like a human and do better. It is done by feeding them data and information in the form of observations and real-world interactions. Some of the areas where we are depended on Machine Learning Algorithms in our daily lives are like App based Taxi – Ola / Uber, Food delivery apps like Swiggy, Zomato and experiences product recommendations shopping on Flipkart and Amazon.
Overview Of Machine Learning Techniques
Suppose you want to buy a laptop. Previously we use to visit different stores. We use to speak technicians over there. They use to describe the product specifications and technical details. He uses to convince us to purchase the product.
What happens now, we visit different online e-commerce websites. We look for ratings and reviews. We will be looking for positive words like good, great, excellent on reviews section. What it implies? Definitely, it means, a customer who purchased the product is happy with the product. We conclude that it is probably a better product comparing other products. So you see, the reviews help us perform a decisive action based on the pattern of words that exist in the product reviews.
Hence, the relationship among the buyers who purchased the laptop and wrote product reviews will influence other buyers, and their product reviews, in turn, will influence future purchases. Thus, a pattern exists across the people who already purchased the product and the future buyers of the product.
Considerations
Moving on from the example, let us look at the conditions that must be met before applying machine learning techniques to a problem.
A pattern must exist in the input data that would help to arrive at a conclusion. It is termed as Model. The system that makes predictions or identifications.
There must exist an ample amount of data to apply a machine learning algorithm to a problem. It is termed as parameters. It is the signal or factors used by the model to form its decisions.
It is difficult to formulate a mathematical expression ourselves that describes the behavior of the problem. It is termed as a learner. It is the system that adjusts the parameters and in turn the model by looking at differences in predictions versus actual outcome.
The above three conditions should be met before proceeding further.
The expression that the machine learning formulates is called a mapping function and is used to learn the target function. The machine learning algorithm formalizes an expression that maps the input data to an output. In our example, a good review will help map to output, buy the laptop and a bad review will map to output, do not buy the laptop.
Different Machine Learning Techniques
Machine Learning uses two types of techniques.
Supervised Learning
Unsupervised Learning
Supervised Learning: Supervised learning is where you have input variables (x) and an output variable (Y) and you use an algorithm to learn the mapping function from the input to the output Y = f(X). Supervised machine learning systems provide the learning algorithms with known quantities to support future judgments. Supervised learning is typically done in the context of classification when we want to map input to output labels, or regression when we want to map input to a continuous output.
Classification: Classification predictive modeling is the task of approximating a mapping function (f) from input variables (X) to discrete output variables (y). Classification algorithms are used when the desired output is a discrete label. A classification problem is when the output variable is a category, such as "red" or "blue" or "disease" and "no disease". A classification model attempts to draw some conclusion from observed values.
Regression: Regression predictive modeling is the task of approximating a mapping function (f) from input variables (X) to a continuous output variable (y). Regression is useful for predicting outputs that are continuous. A regression problem is when the output variable is a real or continuous value, such as "salary" or "weight".
Unsupervised Learning: Unsupervised Learning is a class of Machine Learning techniques to find the patterns in data. Unsupervised learning is where you only have input data (X) and no corresponding output variables. The goal for unsupervised learning is to model the underlying structure or distribution in the data in order to learn more about the data. Unsupervised machine learning algorithms infer patterns from a dataset without reference to known or labeled outcomes.
Clustering is the most common unsupervised learning technique. Clustering allows you to automatically split the dataset into groups according to similarity. It is used for exploratory data analysis to find hidden patterns or groupings in data.
Applications Of Machine Learning Techniques
Machine Learning techniques are being extensively used in the following areas:
Natural Language Processing (NLP) is used for voice recognition in call-centers and Automated caller machines
Virtual Personal: Siri, Alexa, Google, Crotona are some of the popular examples of virtual personal assistants
App-based taxi – While booking a cab, the app estimates the price of the ride and estimated time arrival
Video surveillance system – It is powered by AI that makes it possible to detect crime before they happen
Automotive, aerospace, and manufacturing, for predictive maintenance
Social Media Services – It provides features like face recognition, People you may know, Similar Pin
Email Spam and Malware filtering for your inbox
Online customer support to advanced chatbots.
Shopping experiences with product recommendations
Computational finance, for credit scoring and algorithmic trading
Conclusion – Machine Learning Techniques
One of the major objectives of all Machine Learning weather Supervised or Unsupervised Machine Learning is used to estimate a predictive model that best generalizes to a particular type of data. Most sectors of industry are adopting Machine Learning techniques one way or other. Even Machine Learning techniques are helping to solve real-world problems. Choose supervised learning if you need to train a model to make a prediction and Choose unsupervised learning if you need to explore your data.
Recommended Articles:
This has been a guide to how Machine learning techniques work. Here we have discussed different Machine Learning techniques, features of machine learning, how it works in different areas, etc. You may also look at the following articles to learn more –