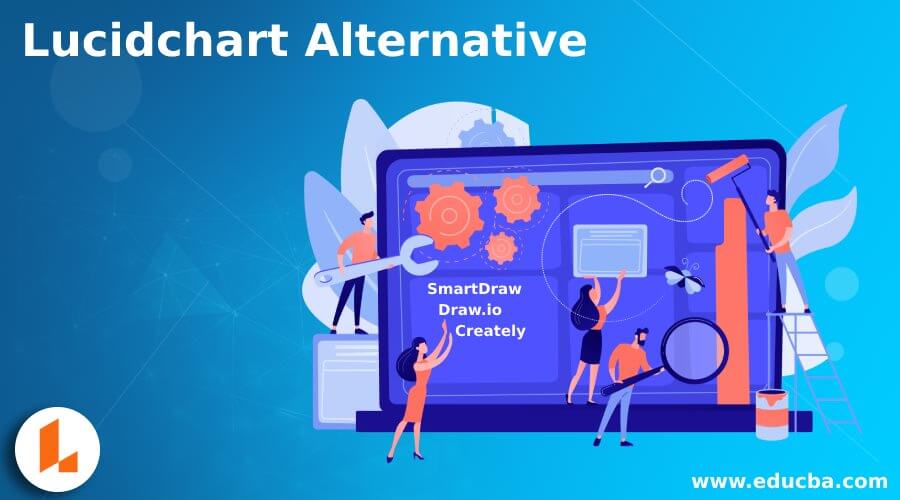 Introduction to Lucidchart
Lucidchart is a web-based platform used to design diagrams, which helps us understand the requirement in a better and easy way. With this kind of tool, we can easily share our ideas and information within the team and process this information very effectively. These Lucidchart or Lucidchart alternative helps us visualize our ideas, information's that others can understand, and with the help of these, we can increase productivity because they help us implement things very fast and with all clarity we need.
We have so many alternatives for Lucidchart at present some are paid, and some are free which can be used according to the need. Here we will see each alternative we have at present in detail with some guidance to use it effectively; also, we can design UML diagrams, flowcharts, database representation, and many more easily.
List of Lucidchart Alternative
Here we will see different types of alternative we have for Lucidchart at present; we will see each of them in detail to know how we can use it when needed.
1. SmartDraw
This is the first tool that we will start with; it is an alternative for Lucidchart. SmartDraw is a tool that is used to design the diagram, which includes UML, flow charts and many more. This tool also helps us value the business requirement, which can easily be used to develop things further. Using this tool, we can design business diagrams, project charts, flow charts, UML, organization charts, and many more. This tool also integrates with the Microsoft tools such as powerpoint, excel, word and applications like google docs, google sheets etc. This tool is also compatible with the Google tools such as OneDrive, Dropbox, Google dox etc. Also, we can use this tool with Atlassian Jira, Confluence and Trello.
As we can see, it provides us support and compatibility with various tools available.
So it can be the best choice to be the alternative for Lucidchart.
Usage of SmartDraw:
Process Management
Technical Drawing
Visual Communication
Data Flow Diagram
Mind Mapping
List of UML Tools
List of Concept- And Mind-Mapping Software
Flowchart
List of Concept Mapping Software
Operating System:
Mac
Windows 10
Windows 7
Vista
Use:
1. Go to their official website by typing the below link.
2. They will ask for sign up which you can create or use the existing one if you have.
3. After this, we can create the diagram according to our need.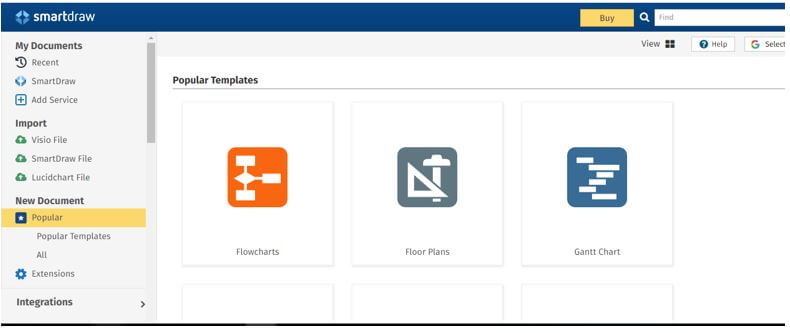 2. Draw.io
This is the second alternative we have for Lucidchart, and it is one of the most widely used tools also. It is also a web-based tool that is used to create diagrams. By the use of this, we can create flowcharts, UML and other kinds of charts very easily and fast. This tool is very easy to use; we can download or save the diagram in any way we want. Laos provides us with various ways to decorate our diagram with different colours and backgrounds we have already in it. Also, one of the main advantages is we do not require to do signup for this to use it. The use of it can create all kind of diagrams. We can design infographics, flowcharts and other useful stuff.
Use:
1. First type draw.io in the browser, then you will navigate to the below URL:
2. Select create a diagram from the option list to create a new diagram, select file type and save this to your location, then you will see the below page to start with the diagram creation.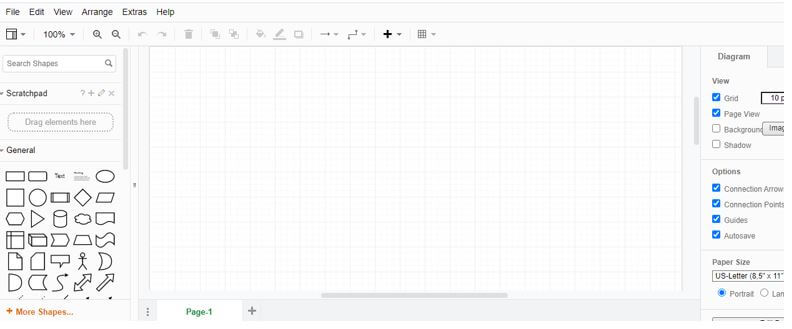 3. Creately
This is also one of the alternatives for Lucidchart we have. This tool comes up with two editions; one is offline, and another one is cloud-based. Basically, Creately is a Saas-based tool that helps us visualize the ideas, information, and business requirements easily as part of the process.
Below is the list of areas where we can use this tool to increase productivity and make things easy and under stable.
Usage:
Infographic
Technical Drawing
Data Flow Diagram
Mind Mapping
Data Visualization
Flow Charts
Business Charts
Projects Charts
Organizational Charts
Mind Maps
UMLS
Operation System
Use:
1. In order to use it, go to their official website by typing the following link in the browser.
2. After doing the signup, you can start using this tool; it has all the options available there to create the diagram we want.
You will see the below page once you start with it.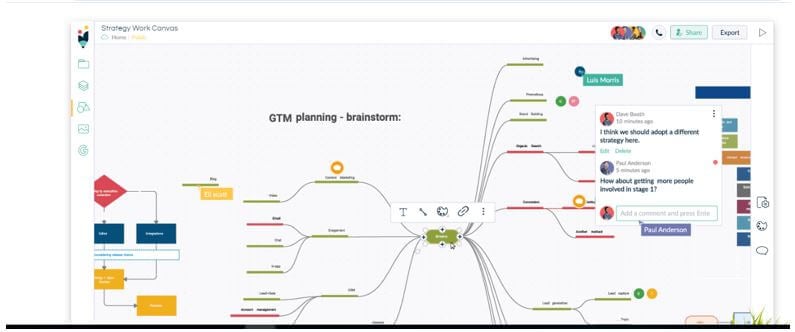 4. Gliffy
This is also one of the alternatives we have for Lucidchart, easily accessible also. This tool is based on HTML5 and a cloud-based app. It is also used to serve the same purpose that we are discussing to create the diagrams. It helps us to create the flowcharts, UML and many more things. It also helps us to share ideas and information easily and with all clarity to the organization.
Usage:
Floor Plans
Flow Charts
UML
Venn Diagrams
Also, we can design some other kinds of diagrams online only.
Browsers List:
Internet Explorer 9+
Google Chrome
Safari
Firefox
Use:
1. To use this tool, we can easily type in the url in the browser to start with it.
2. After this, we need to make a sign up to use it. Then only we can start using the tool.
You will see the below page on the browser for Gliffy.

Conclusion – Lucidchart Alternative
We have so many options available for Lucidchart alternative; some are free, and some are paid. We can go ahead with any of the tools which suit our requirement better. But these tools are very helpful for the organization to understand the need and increase the team's productivity.
Recommended Articles
This is a guide to Lucidchart Alternative. Here we discuss the introduction and list of lucidchart alternative for better understanding. You may also have a look at the following articles to learn more –