About Kalkaji Mandir
Kalkaji Mandir is a temple devoted to the Hindu goddess Kali, located in the Kalkaji area of Delhi, India, in southern New Delhi. A temple is a popular place of worship for Hindus, and it attracts thousands of devotees on festivals and special occasions. Estimated to have been built in the 18th century and rebuilt by the Marathas, it is an important place of worship for Hindus worldwide.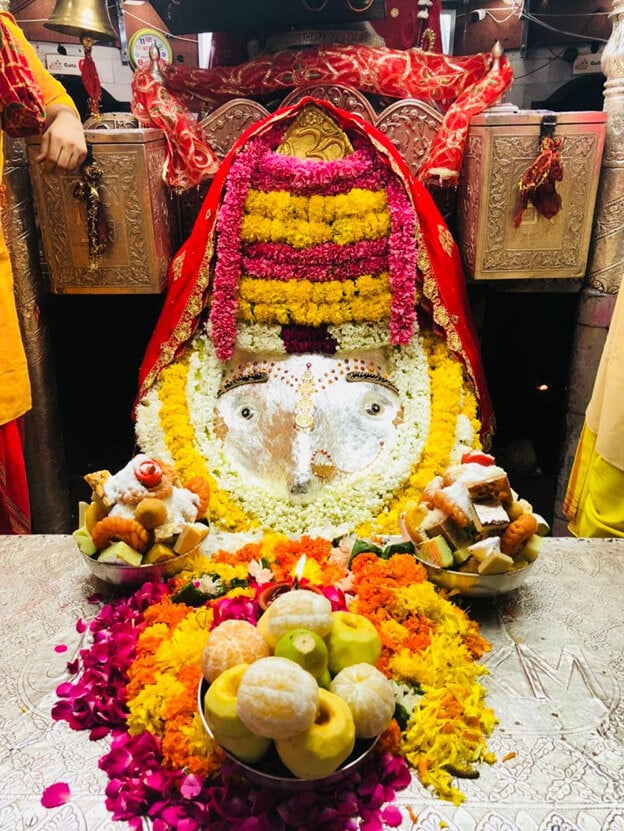 (Image Credit: skmpsc)
Kalkaji Mandir – Place Full Of Everything
The temple is also a significant tourist attraction in Delhi; many people visit it to offer their prayers and seek the blessings of the goddess. The temple is known for its saffron-colored walls and its intricate carvings. It follows the South Indian style of architecture, with a gopuram (tower) and a series of smaller shrines and deities. The temple is considered one of the shakti peethas or sacred sites where the divine feminine energy resides. It is also known as the "Manokamna Siddhi Peeth," which means the place where all wishes get fulfilled. The temple's main deity is a black stone image of the goddess Kali, depicted with four arms, a garland of skulls, and a sword in her hand. The temple also houses other deities, including lord Shiva and the goddess Durga.
In addition to being a place of worship, the temple also serves as a cultural and social hub for the local community. It hosts various events and ceremonies throughout the year, including religious festivals, cultural events, and community gatherings. Among other occasions, the Navaratri festival is a big deal because it marks when good won over evil. During the nine days of Navaratri, many merchants sell handicrafts, artifacts, and flowers outside the temple to boost their business. The temple is open to visitors throughout the year, and there is no entrance fee. However, it is customary to donate to the temple as a sign of devotion and respect. Visitors must dress modestly and follow the temple's rules and regulations. Devotees also commonly offer flowers, fruits, and other offerings to the deity as a sign of devotion. One significant ritual of the temple's everyday routine is the Mata Snanam which includes offering and bathing the idol with milk and flowers, followed by hymn recitation. This pooja Archana takes place every day at 6:00 Am and 7:30 Pm.
The Delhi Development Authority manages the Kalkaji Mandir, and they are responsible for the management and administration of the temple, including its maintenance, upkeep, and security. The Delhi Development Authority organizes all cultural events, religious events, and ceremonies. The temple is a significant landmark in Delhi and is easily accessible by public transportation. It is close to the Kalkaji and Okhla metro stations, and there are many buses and auto rickshaws. People traveling from outside Delhi can book a Dharamshala or a hotel nearby at a very affordable price.
Final Thoughts
Overall, Kalkaji Mandir is a must-visit place for people in and outside Delhi. A place so full of culture, traditions, and beauty is nowhere to be found and is different in its way. For the feeling of connecting and experiencing the spiritual atmosphere with a beautiful history of heritage, you should mark your presence and be a part of this meaningful and enriching experience.
Recommended Articles
We hope that this EDUCBA information on "Kalkaji Mandir" was beneficial to you. You can view EDUCBA's recommended articles for more information,