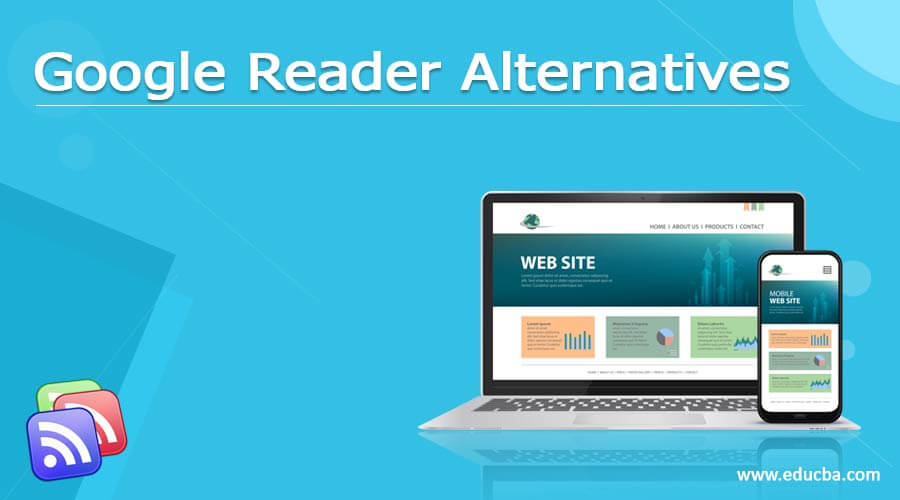 Introduction to Google Reader Alternatives
Google Reader was a Google-owned RSS/Atom feed aggregator. It was designed by Google developer Chris Wetherell in early 2005 and released through Google Labs on October 7, 2005. Google Reader increased in popularity to the point that it supported a variety of programmes that used it as a platform for delivering news and information to users. There are some other alternatives are there for google reader such as G2Reader, Feedly, CommaFeed, Digg Reader, The Old Reader, Dotdotdot, Reeder, Feedspot, Taptu, and Tiny Tiny RSS.
Google Reader Alternatives
Below are the alternatives of google reader.
1. G2Reader:
G2Reader is a Web-based RSS feed reader that supports OPML uploads and is simple and simply designed. G2Reader was a little sluggish after the initial departure of Google Reader users, but the team recently rebuilt its servers, and as a result, G2Reader is now totally capable in terms of speed. It includes a fantastic function that allows you to add keywords into the settings and have them highlighted whenever they appear in your feed material. It's free and comes in a variety of languages.
2. Feedly:
Feedly does not handle OPML files, which is perhaps its only flaw, as this Web-based feed reader excels in practically every other way. Feedly has shifted to a cloud-based approach of storing account data, ensuring that your RSS content is synced across all of your devices. The features for organising your feeds, like as rearranging them and grouping them into folders, are excellent. It offers a simple, adjustable design (with options to see a list, preview, or expanded items), and Feedly suggests more content that you might find interesting.
3. CommaFeed:
For DIYers, CommaFeed is the RSS feed reader of choice. It's already one of the greatest Google Reader competitors, and it's only getting better. CommaFeed, which is available as a Web-based service and an open-source project that you can develop yourself, making switching to a different reader simple and painless. Custom CSS can be used to change the look and feel of this feed reader. It also includes sharing features.
4. Digg Reader:
This Web-based RSS feed reader has features that encourage you to explore new content, but it doesn't force you to read them in a magazine-like format, which some RSS feed purists may like. It has a lot of customization options for feed lists and folder management. It also does not enable OPML file uploads, despite having a nice look and updating fairly quickly. Some social elements are incorporated, and some settings are set to public by default rather than private.
5. The Old Reader:
The Old Reader, which was created in response to Google Reader's removal of social features a few years ago, is still one of the top RSS feed readers due to its simplicity and dependability and is unquestionably the best alternative for social RSS addicts. You can "follow" the feeds of other users and be followed back. It works almost exactly as Google Reader did in 2010. It is accessible in over a dozen languages and supports OPML uploads. There are currently no mobile apps available for The Old Reader.
6. Dotdotdot:
Dotdotdot is a great tool used for reading long-form articles and tales. It is browser-based RSS feed reader that comes with iPhone and iPad apps. It also offers distraction-free Web reading, which is best suited for long-form content, as well as the ability to read and manage ebooks. Dotdotdot cannot search article content, title, or authors, but it enables users to highlight, tag, and quote text. OPML files are not supported.
7. Reeder:
Reeder is an OS X desktop application that brings your RSS feeds to life with a slew of features not present in Google Reader. It's flexible and works with Google Reader easily, although it doesn't support OPML uploads. It has a free iPhone app (which was recently made free) and an iPad version on the way. There are several sharing possibilities and a fantastic search box, but no Windows or Android apps.
8. Feedspot:
Feedspot is a commercial online RSS feed reader with a simple interface and implementation. It has a variety of features for sharing content both externally and within the service, as well as saving content to other services like Evernote, Pocket, and Instapaper. Feedspot is okay, but not fantastic, because the tools for reorganising feeds aren't very strong, and there are a few additional flaws.
9. Taptu:
It's a free Web-based RSS feed reader that aims to be more like a digital magazine, with enough recommended feeds from big news organisations. However, you can't add OPML files, and the facilities for organising your feeds are a little shabby. Taptu, on the other hand, is a terrific feed reader to use if you want to incorporate your social media streams into your RSS reading routine, as it allows you to stream content from Facebook, Twitter, and other social networking platforms. Taptu's mobile apps are available for Android, Apple, and BlackBerry.
10. Tiny Tiny RS:
Tiny Tiny RSS is a DIY platform that allows you to create your own RSS feed reader. It contains some useful features that Google Reader lacked, but performance difficulties detract from the overall experience. Tiny Tiny RSS isn't for those who want things to be simple. It can also be excruciatingly slow to load. On the other hand, it allows you complete control over the appearance and feel of your RSS reader. There's also an Android app.
Conclusion
Here in this article, we have discussed the various alternatives for google reader such as G2Reader, Feedly, CommaFeed, Digg Reader, The Old Reader, Dotdotdot, Reeder, Feedspot, Taptu, and Tiny Tiny RSS. Each has its own features and limitations. Hope you enjoyed the article.
Recommended Articles
This is a guide to Google Reader Alternatives. Here we discuss the Introduction, list of google reader alternatives respectively. You may also have a look at the following articles to learn more –