Updated July 6, 2023
Globalization & Its Effect
Globalization can be stated as the exchange of ideologies revolving around culture, goods or services, political aspects, etc., across the world without any global barrier. 
For example, the Coca-Cola company's unique "universal storytelling" strategy resonates worldwide. For instance, in the "Share a Coke Campaign," they added a name common to a specific country to the can. The motive of this campaign was to create a more personal relationship with consumers and get ahead with a shared moment of happiness.
The main intention of globalization is to allow companies to sell their products across different nations. It upscales and promotes communications between varied regions and populations around the world. It can take many forms: It might mean more exports than imports, or you might have customers in countries you have never had before.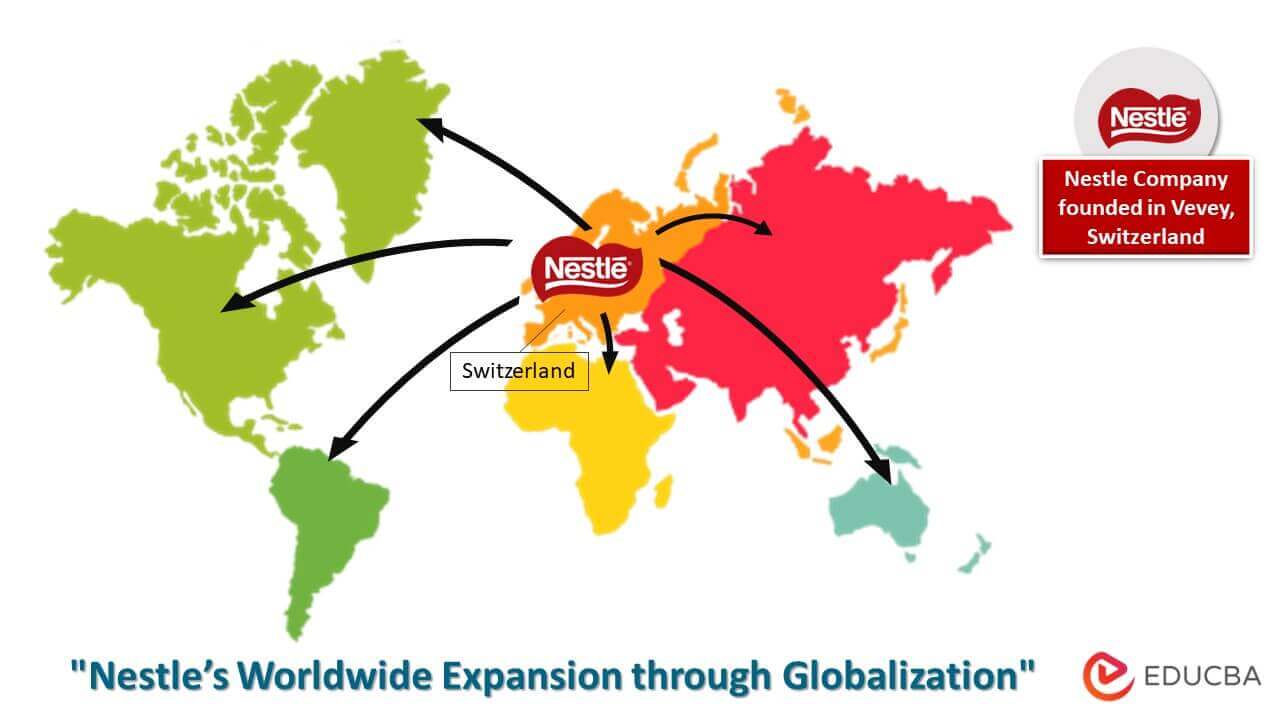 Key Highlights
Globalization can be described as means of exchanging social, political, and cultural ideologies worldwide without any global barrier.
There are three types of globalization; economic, political, and cultural.
It has its own importance as it helps people connect and explore their cultures.
It has a great impact globally. Be it a trend or any cuisine; everything is related to it.
The main causes of globalization are technological advancements that make it easier to communicate and trade with other countries, which help businesses flourish globally.
Characteristics
It is the process of linking people, places, and ideas to create a global community.
It's an ongoing trend that has been around for centuries, and it's been increasing in frequency over time.
The first major form of globalization was trading. Countries started trading with each other, developing new technologies that helped create new industries.
The Industrial Revolution resulted from globalization when many countries began moving from agriculture to more industrialized economies primarily focused on industry.
Today, we see more global trade than ever before. We rely on various international organizations like the World Trade Organization (WTO) to help ensure fair trade practices between countries.
Types
#1 Economic
The economic aspect refers to how goods are made, produced, and shipped across borders.
This can include goods made at home being sent overseas for manufacturing or finished goods imported from abroad and sold locally.
A Multinational Company like Microsoft can be an example of this as it has branches in one more country.
#2 Political
Political aspects include policies such as free trade agreements that encourage imports from other countries instead of domestic production.
This helps cover national policies that unite countries economically, socially, and culturally.
UN (United Nations) and WHO (World Health Organization) are the two internationally controlling government organizations that take decisions worldwide.
#3 Cultural
Cultural aspects include changes in attitudes towards immigration and multiculturalism.
In other words, it means the exchange of cultures between two nations where one adopts the unique culture of another country while losing their own culture to a globalized supra-culture.
Social media platforms like Instagram, YouTube, etc., are the best example of where people know and exchange new cultures.
Examples
Example #1
An example of Political Globalization is the formation of political alliances among nations through treaties or agreements on issues such as politics, economics, military action, or cultural exchange between nations. The establishment and existence of the UN (United Nations) are recognized as one of its classic examples.
Example #2
Another company that proved its irony in the concept of globalization is IBM (International Business Machines). They have been successfully growing in the market for 110 years while its competitors are still struggling. Their strategy is said to be based on "3 Golden Pillars," i.e., "cloud, data, and engagement.
Example #3
The famous American fast food restaurant chain KFC has branches worldwide. However, it started in a small town named Corbin, Kentucky. Today, KFC operates in around 22,000 locations and is said to grow more due to its impeccable global strategy.
Why is Globalization Important?
It influences the way people, corporations, and governments interact. In particular, it can change the overall economic exchange between countries by fostering commerce, opening up global supply networks, and facilitating access to labor markets and natural resources.
Changes in international trade, finance, and engagement also encourage the flow of ideas on a cultural level. It removes the barriers set by political boundaries, geographic constraints, and political economies.
For instance, globalization makes it possible for corporations to use the resources of another country. Such interactions change how firms interact, manage their supply chains, and produce goods. Businesses discover less expensive labor, cheaper or more skilled raw materials and components, and more effective production methods.
Advantages and Disadvantages
| | |
| --- | --- |
| Advantages | Disadvantages |
| Globalization can help the economy by making it easier for companies and individuals to do business with each other, which increases global trade. | Globalization leads to the loss of jobs and wages. It also leads to increased competition, which can hurt certain industries or regions in the country. |
| It can help the environment by reducing the number of resources necessary to produce goods and services. | Globalization leads to the loss of cultural identity, traditions, and values. |
| It helps to learn about each other's cultures, languages, and ways of life. | It can result in an increased risk of local conflicts. |
| Globalization allows individuals to buy and sell international products without paying as much for shipping costs or tariffs. | It can lead to less consumer demand for domestic goods resulting in fewer jobs in manufacturing and higher prices on consumer goods. |
Causes
Improvement in transportation has contributed much to globalization. Better transportation facilities have made people travel from one place to another very easily.
Improvisation in technology is another factor that causes globalization. The invention of the World Wide Web has made it easier for people to share information worldwide within a fraction of a second.
The spread of MNCs with a global presence in different economies has contributed somewhat towards globalization.
Increased labor mobility is another cause where people are willing to migrate for better work and pay.
Final Thoughts
Globalization is better known as a longstanding trend that is undergoing change and may even slow down. There are benefits to free trade and more open borders that it promotes, along with negative aspects. Post-pandemic, it's important that people, corporations, and nations must weigh both sides to understand it better.
Frequently Asked Questions (FAQs)
Q1. What is globalization?
Answer: It is the process of increasing economic integration between nations and regions and international flows of goods, services, people, and ideas. It refers to the expansion of trade and investment among countries. The term was first used in 1903 by American sociologist Lester Ward in his book Historical Outline of Sociology.
Q2. What is the purpose of globalization?
Answer: The main aim is to help organizations with a higher competitive position in the market. To achieve this, there should be low operating costs in order to get more products, consumers, and services.
Q3. What are the three major types of globalization?
Answer: The three types of globalization are cultural, political, and economic. Here, it is interesting to note that the economic one impacts the cultural one as the import of goods and services makes people know and explore different cultures.
Q4. What are the risks of globalization?
Answer: In some cases, globalization can lead to a rise in inequality due to greater access to jobs in developing countries for workers who may not be qualified for those jobs in developed countries. This can lead to problems such as unemployment or, even worse, poverty on both sides of the border!
Recommended Articles
This was a complete guide on the topic of globalization. It covers its definition, importance, examples, and causes. You can learn about similar topics from the following articles.