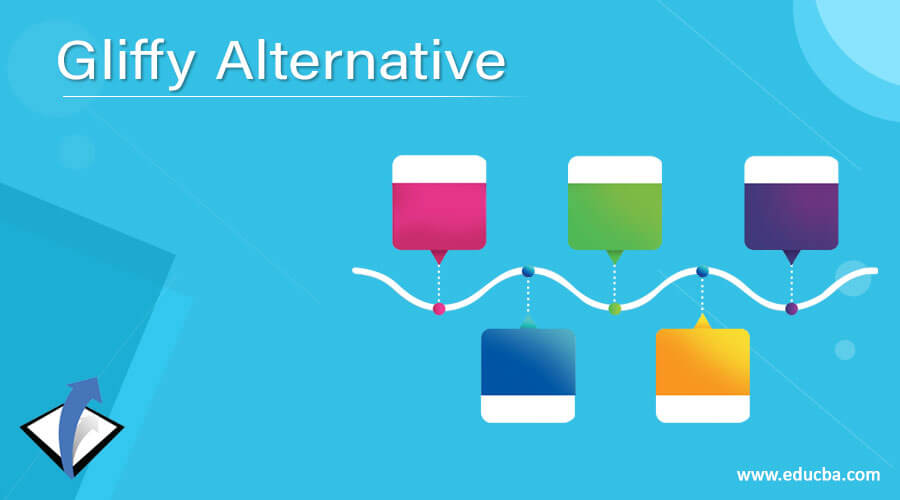 Definition of Gliffy Alternative
Gliffy software is a tool that is very useful in terms of designing and defining diagrams with respect to Jira and confluence. It provides lots of hints and useful plugins to the developers or architects to design and develop any document and diagram efficiently without any hindrance. Gliffy also provides many options to content developers and users using Jira and confluence as an alternative to it. Link Diagrams and navigation from one page to another page to refer any diagram as per usage in Confluence or Jira becomes quite simplified and easy to understand. Edits and manipulation in gliffy is quite easy and is the best part of the software.
Gliffy Alternatives
Although Gliffy is extremely asked software because of its simplicity and ease of usage in terms of designing and making diagrams still there are lots of alternative to it which are as follows:
– Lucidchart
– OmniGraffle
– Balsamiq
– Visio
– SmartDraw
– Draw.io
– Moqups
– Cacoo
– InVision
– Sketch
– Miro
– AxureRP
– Pingboard
– Figma
– Creately
– Samepage
– Cloudcraft
– Whimsical
– yEd Graph Editor
– UXPin
The above list is some of the alternatives to Gliffy and must be used as per requirement as each one have the same end goal to design and develop diagrams efficiently but still it will have some difference as per usage.
# Lucidchart
Lucidchart has a lot of advantages to illustrate some is that it has a lot of shapes available from classic standard like BPMS, UML, Android-specific system, and iOS elements. It is quite flexible and versatile especially for designing shapes and tools with arrows and lines. The major disadvantage of using this software is its cost it is quite costly as compared to some of the other tools. Some people prefer it first when comes gliffy and other tools.
# OmniGraffle
OmniGraffle is also a tool that is used for creating graphics with enhancement and beautiful graphics with a lot of innovation and especially includes wireframe for website designing, any diagram based on hierarchy, and mapping with specific software classes. It helps in making some of the rapid prototypes as well.
# Balsamiq
Balsamiq is also software somewhat similar to Omnigraffle used for designing website wireframes with rapidity and ease thus providing numerous options related to paper sketching with powerful digital tools providing proper feedback and mockups with ability to sketches and allows designing new interface as well.
# Visio
Vision helps in making the software quite flexible and user-friendly using the quick capture feature of flowchart that might have been used for any brainstorming session within an IT network or organization. This Visio helps in making the diagrams more visible to end-users.
# Draw.io
This software is most often used standard technology as per industry norms which is used for diagramming software with related to confluence and Jira for end users especially to make the user well versed with the flow diagram, UML diagram anything.
# Moqups
Moqups is used for creating friendly user interface which is used for developing and creating sketches with wireframes and prototypes for next project for SVG diagrammatically.
# Sketch
Sketch is another alternative tool to gliffy which is used for making diagrams very prominently as it has immense power, flexibility, and speed to package and focus on designing.
# Cacoo
Cacoo is yet another alternative to gliffy which is used for creating diagram online and then allows all the team members to efficiently join with whole team. It helps in both wireframing and diagramming.
# Smartdraw
This tool helps in creating more than 60 – 70 types of different diagrams categorized for Diagramming and org chart also. It helps in making the entire organizational process in a team streamlined.
# Miro
Miro is also software that is used for creating innovative UML and mock diagrams for visualization to collab and communicates across company.
# Axure RP
Axure RP is the standard for software that is used for prototyping and power to mock up UI which will be easy for team brainstorming and easy designing of ready-made Mockup screens for enhanced web designing.
# Pingboard
Pingboard software when compared to gliffy is useful in the sense that it helps in maintaining the hierarchy and org chart of the team used for most of the three-tier growing companies to solve problems for growing companies getting up-to-date contact and information about any relevant person or group. Thus helping employees by storing useful data on the database used as an inbuild database. All this is maintained by the company administrator.
# Figma
Figma is another web designing wireframing app that is used for interface designing as well. It is present and available on all the form of web, macOS, and windows.
# Samepage
Samepage is also used for comparison of software for designing and diagramming in contrast to Gliffy by connecting teams with some content and conversations or messages.
# Cloudcraft
This software supports all cloud-related companies especially supporting AWS diagrams, cloud-related infrastructure diagrams which allow developers and technical designers to create smart diagrams for creating good cloud architecture diagrams.
# Whimsical
Whimsical when compared with gliffy is used for both wireframing and Diagraming using a collaborative visual workspace for teams. It allows user to create flowchart, diagrams sticky notes, etc.
#UXPin
UXPin is software which is quite common with Gliffy in categories with the sense that it is a UX Design Platform which is used for wireframing and can be signed up for free.
#yED Graph Editor
This software is a desktop-based application which is used for quick and effective generation of high-quality diagram basically common for diagramming.
Conclusion
Gliffy as an alternative is used for various diagramming and wireframing purposes but again it depends on the requirement and organization request which particular Gliffy alternative they want to follow as a standard and acts as a good bridge of gaps between user and the entire team itself. All the team members' access and understandability regarding diagrams become easy.
Recommended Articles
This is a guide to Gliffy Alternative. Here we discuss the Introduction, list of Gliffy Alternatives. You may also have a look at the following articles to learn more –