Updated May 30, 2023
First President: George Washington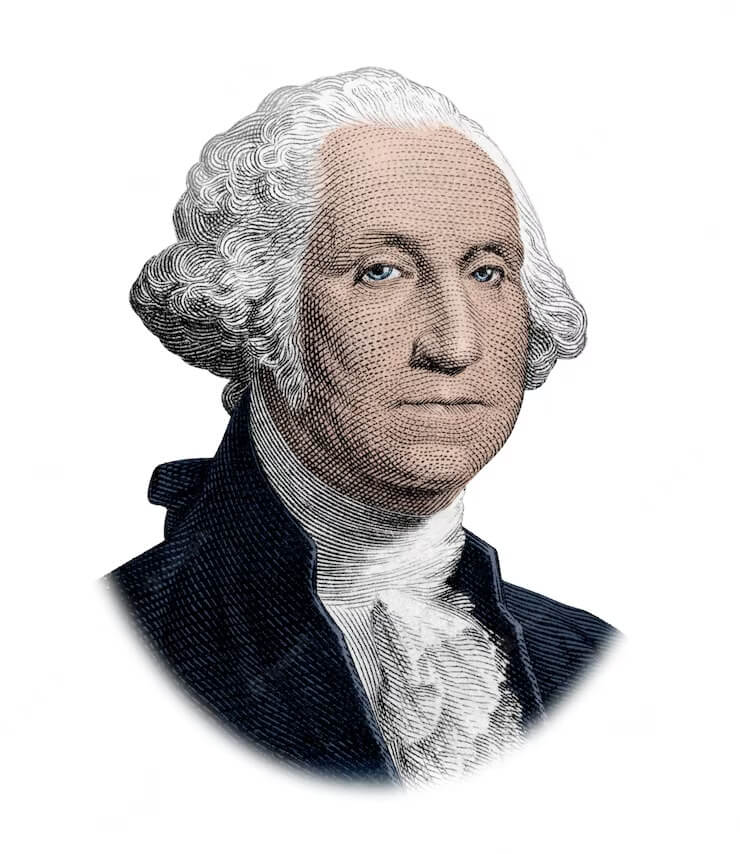 The first ever president that the US got was none other than George Washington. He was a Virginian gentleman born into a planet family. His knowledge, persona, and manners were perfect for an 18th-century man. Washington was the actual figure who represented America as a devoted 'American.' He was a fearless commander with an interest in military and artillery. He survived many battles and diseases but succumbed to a throat infection in 1799. His loss was significant for every American.
Top 10 Facts
Here are the top 10 fascinating facts all must know:
1. Self-Educated Leader
Every leader has a story to share, the story of struggle and conquer. George Washington also had a struggling childhood after losing his father. Like his elder brother, he didn't have the opportunity to study abroad. Lincoln left formal education to become a surveyor.
He never gave up learning, though; he learned about the lives of farmers and was involved in socio-political discussions of his time.
2. Owner of Enslaved People
Slavery was common in America back in the 18th century. After the demise of his father, George Washington enslaved ten individuals. Later on, in his life, his mindset towards slavery did change. But, he allowed the enslaved people freedom only after the death of his wife. Throughout his life, Washington had more than 500 enslaved people that he bought, sold, and rented.
3. Harassed The British
Early on, Washington realized, as Commander in Chief of the Continentals, the strategy to take the British. He knew how to tackle the situation during the battle and, in 1781, made Cornwallis surrender. He put his will to run everything under his control.
4. His Actions Led To War
Washington was bold in his actions. He kept the welfare of America before everything in this world. He was involved in a battle between the British and France. The war escalated between the French and Indian War because of his bold action of attacking some French men. The entire war turned into a Seven Years' War that involved all European Powers.
5. He Had Fake Teeth
Only a few people know that Washington wore dentures. Those fake teeth were uncomfortable for him. He used to crack walnuts all by his teeth, leading to losing his teeth. His smile was a rare gem that people saw significantly less. Washington ate cake for breakfast, cut into small pieces to help him eat comfortably.
6. No Children of His Blood
George Washington never had his children. He married Martha, who had children from her first marriage, named John and Martha. The inability to convince a child is attributed to his prolonged illness by smallpox and tuberculosis in the initial ages.
7. Signed The US Constitution
As he adored America like his child, he became the first to sign the US Constitution. He was also the president of the Constitutional Convention in 1787 to decide upon finalizing the Constitution. He was a man of solid conviction though he spoke less.
Later on, he got the privilege of signing the Constitution of the world's one of the oldest democracies. His name is registered in the golden words in America and the world leaders list.
8. Unanimous President Twice
George Washington had an apparent will of the cabinet and the people of America. His leadership in the American Revolution and at the Constitutional Convention made him the first choice for the position of American president. He won the presidential elections unanimously, proving his merit to the world.
Currently, Washington is the only president in the US to have a state named after him.
9. Washington Was an Eager Farmer
He belongs to a planter family, and his interests in farming are pretty natural. George read a book on the lives and conditions of farmers across America and the world. He also participated in discussions related to farmers' rights and farming methods. He invested in revolutionizing farming technology and signed a new patent for an automated mill.
10. Believer of Westward Expansion
Washington was from Virginia, which lies in westward America. The tilt towards westward expansion seems evident to him. He wanted to use the area near the Potomac River to help in the growth of America. He played a significant role in industrializing America and where it stands today as a nation.