President Abraham Lincoln
In the history of the United States of America came many presidents who left behind a legacy. Abraham Lincoln was one such president who is remembered for his most significant achievements. The sad fact is that the world couldn't save this leader, and Lincoln was shot dead by assassins. During the assassination, his bodyguard was not there, which indicates a conspiracy against his life. The main reason behind the civil wars in the US was to save the union on the verge of disintegration at the hands of separatists.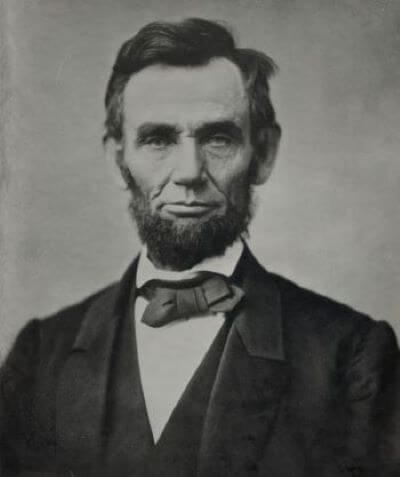 10 Interesting Facts You Didn't Know
Let's dig into the ten hidden facts about the legend that the world is missing:
1. Consecrated in Wrestling Hall of Fame
It is a rare fact, but Lincoln is enshrined here in the hall of fame for wrestling. Many may not believe this fact, but it's true. He had long limbs that enabled him to become a good wrestler. He was a young wrestler. Abraham Lincoln was defeated just once in the 300 matches he played, proving how good a wrestler he was in his youth.
2. Founder of Secret Service Hours
It is a popular fact that Lincoln was assassinated in 1945. Before he died, Abraham Lincoln began a secret service that dealt with money counterfeiting. It couldn't save his life, but later the service was appointed to protect the commander-in-chief.
3. Attempt to Steal Lincoln's Corpse
He was the most outstanding leader ever. His corpse was once almost robbed by a gang of thieves in Chicago. Later, it was shifted to an unknown graveyard under 10 feet of concrete to protect his body. It is one of the fascinating facts you will come across not everywhere regarding any world leader.
4. The Only Patent President
The greatness of Lincoln lies in the fact that his design obtained a patent. Along with Benjamin Franklin, Abraham Lincoln also got a patent. He came up with a design to keep the vessel from sinking. This design of his later got a patent.
5. Tested Rifles at The White House Campus
He was a genius in many ways. He loved artillery and tested the rifles all by himself. Lincoln made sure to test-fire rifles to check their potential. It is a mark of a true leader taking the initiative in every action for the country. This artillery was for the Civil War that broke out in the US back then.
6. Came On The Front lines During The Battle
He came on the front lines while Stevens fort was attacked in 1894. It was a dire situation as Lincoln came very close to a bullet shot and escaped harmlessly. It is worth mentioning that the Colonel in the battle called him a fool because he entered the gunfire zone amidst the two-day battle. The US finally won the battle.
7. Never Slept in His Bedroom
He was a man who worked day and night. After assuming the office of president, he slept in his office at night. Lincoln was exceptional in the ways that no other leader in the world could parallel him. He attended a meeting with the cabinet and signed some essential documents that changed the face of the US.
8. His Mother Died of Milk Poisoning
Abraham Lincoln had a difficult childhood. He became a leader at the cost of everything he possessed. At the young age of 9, his mother died of milk poisoning. Later, it came out that the cow ate some poisonous grass that proved fatal for the mother.
9.  Never Visited Illinois Before Turning 21
He belongs to Indiana, but his father came across the Ohio river while he was a child. He originally belonged to Illinois; however, Lincoln only went there once he turned 21. He finally moved to Illinois in 1830, not before that.
10. A Significant Part of Education is Self-Educated
Abraham Lincoln was a famous lawyer of his time. But, he never had a drag to manifest it. His primary education was informal and was completed with the help of random teachers. In spite of it, he became the world's most outstanding leader of all time. He was ranked top 3 presidents of the US consistently.