Full Form of OTT (Over-the-top)
Over-the-top being the full form of OTT, is a method of delivering film and television entertainment through the web. It works in line with the specific customer's needs. The word "over-the-top" suggests that a streaming company goes above and beyond what is already offered on the internet. OTT streaming is when you pay an online content provider like Netflix, Amazon Prime, or Hotstar to watch films or TV content. Gone are the days when you had to wait for hours before you could finally get to watch the limited amount of television at your home. Today, all you need is your phone and a strong internet connection!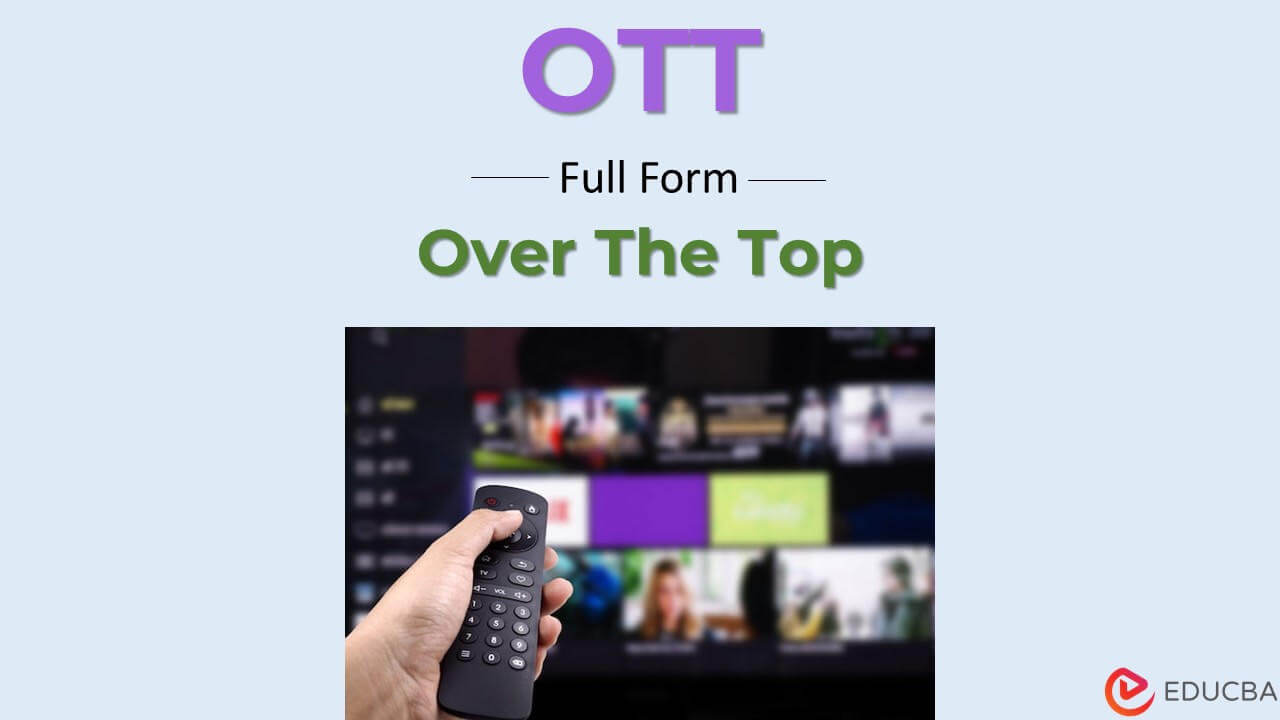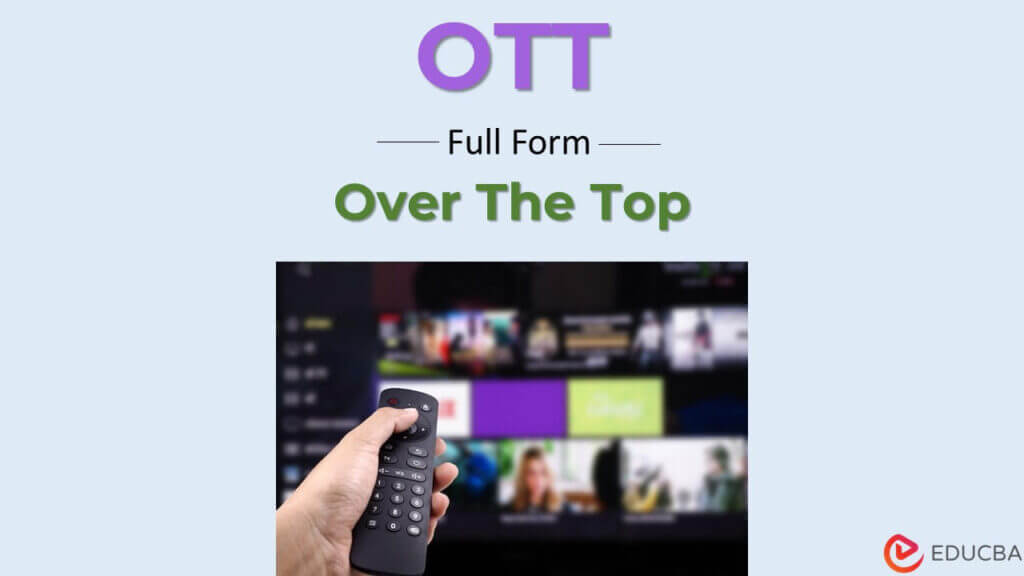 How does OTT Work?
There are several methods to access OTT services, including via a desktop, smartphone, tablet, smart TV, or game console. There are no requirements for a cable tv company subscription; however, the OTT platforms require a membership.
It is applicable for services such as Disney+ Hotstar and Netflix, where customers may subscribe monthly or annually and enjoy selected content anytime.
Why is OTT so Important?
OTT has much room to grow as it is a relatively recent concept. Numerous businesses are embracing the OTT industry, giving users a wide range of options and giving advertisers access to more ad content. The best approach to reach these customers is through OTT services, as more individuals have abandoned cable and opted for online media services. It's still uncertain how advertisers will use these sites to their benefit.
One of the significant gains made by OTT platforms was following the COVID-19 pandemic when this business tripled in its growth. It contributed significantly to the expansion and revolution of communication with its Indian and international content.
Benefits of OTT
Adopting OTT platforms has several advantages, which is why they have quickly gained recognition in India.
1. Easy to access
These OTT platforms can be accessed via mobile apps, smart TVs, computers, tablets, and other devices. All you need is an internet connection.
2. Fresh and creative content
These OTT services have enabled a variety of new ideas to surface which were previously suppressed by censorship or legal restrictions.
3. Affordable
Anyone who wants to watch digital content online may sign up and pay an annual or monthly membership fee, which makes it affordable.
4. Platform of variety
The main benefit of this medium is that it has given young talent a way to receive more possibilities since there are many more projects than in television or movies.
5. International viewership
Any Indian content produced on these networks can be seen worldwide. It expands the visibility of the talent and material.
Disadvantages of OTT
The OTT platforms have several problems and difficulties that they must overcome in contrast to their perks, including:
1. No management or board
The online content is not the responsibility of any organization, board, or authority. For the country's government, this has constantly been one of its primary concerns.
2. Socio-political disputes
There is no censor board to assess the material; thus, there is a danger that it will hurt people's feelings and disrupt social or political stability.
3. Challenge to culture
The people of India have welcomed and valued the contemporary and fresh material released on OTT platforms. However, some people are still not capable of accepting this particular content. Ultimately, the government has to be answerable to them.
Features of an OTT Platform
It's essential to understand the fundamental features and functions of an OTT platform. The most popular qualities are listed below, along with an explanation of why each is essential to a company's success.
1. Live streaming
Viewers strongly prefer live-streaming programs, events, and sports matches. Audiences frequently purchase memberships just for the Live streaming function. Therefore, if you are developing a platform for online video streaming, be sure it allows live streaming media with actual demand.
2. Content specific to the region
Determine the location of your audience before creating your platform. Your platform's content should be geographically relevant to your audience. Moreover, its relevance extends beyond the language to include the genre, topic, production style, and other aspects. A customized experience being provided to your audience will grow your platform.
3. Recommendations
Your OTT service should include a powerful AI-based tracking system that can monitor user activity. The system should then be able to examine the information and produce suggestions for related content. Intelligent suggestions can help users find suitable video content from a comprehensive collection.
4. Subtitles
Subtitles are an essential part of any video content. Since OTT services also provide international content, adding subtitles attracts more audience to your platform.
Conclusion – Full Form of OTT
With Netflix and Amazon's explosive growth, over-the-top (OTT) streaming became a breakthrough phenomenon. It evolved from playing old movies and TV shows to creating new content and more rapidly releasing authorized content. OTT platforms hold more value today than old-school cable TV or satellite dish. The freedom of choice provided at such platforms relates significantly to today's generation.