Updated June 7, 2023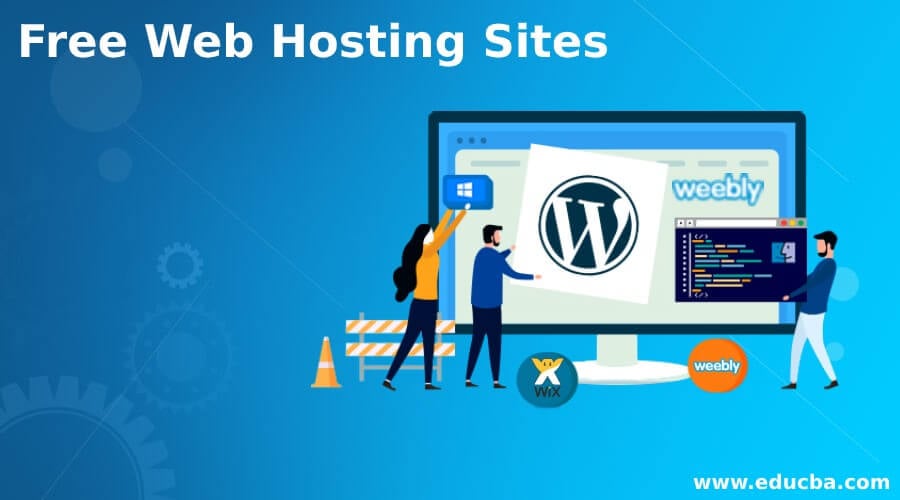 Introduction to Free Web Hosting Sites
In this article, we will discuss popular Free Web Hosting Sites. Although it is simple to decide, considering you choose free web hosting, a part of our job is always to light up the small print. You will pay for what you get with free solutions, which frequently require extra charges, storage space, bandwidth restrictions, and annoying advertisements.
Even though free website hosts, we suggest assuring you can keep the free hosting as long as you like; you will need to benefit from extra (paid) includes; otherwise, your web page develops. Those same companies provide paid programs to upgrade your support; however, significant site owners should think twice about choosing an established, affordable, complete-featured web host supplier.
Several distributed website hosts include a free domain, free email accounts, a good boatload of storage space, and even more e-commerce benefits for the ridiculously close-to-free expense of $3 and $10 each month.
List of Free Web Hosting Sites
Listed below are the most popular value sites hosting businesses:

1. Freehostia
https://www.freehostia.com/
Bandwidth: 6GB | Disk Space: 250MB | Advertisements: No | Panel: Elefante | MySQL Databases: 1 | Website: 1 | E-mail accounts: 3 | Domain hosting: yes | File Transfer Protocol (FTP): No
Freehostia gives a few different hosting tariffs with unrealistic titles; I prefer Lovebeat, Wildhoney, and Supernatural. It's a free strategy; Chocolates provides end-users 250MB of hard drive space, 6GB bandwidth every month, PHP and MySQL compatibility, and 3 POP3/IMAP email accounts. Server uptime can be assured at 99.9%, and 24/7 Consumer support may be offered if any >complications arise.
It even offers a remarkably great 1-hour ticket/email results assurance. Joomla, WordPress, phpBB, and other PHP scripts could be set up with one click by applying Freehostia's Elefante Installer and improving to the with the paid superior packages can be required for one click, should end-users grow out of the free-of-charge strategy.

2. Wix
https://www.wix.com/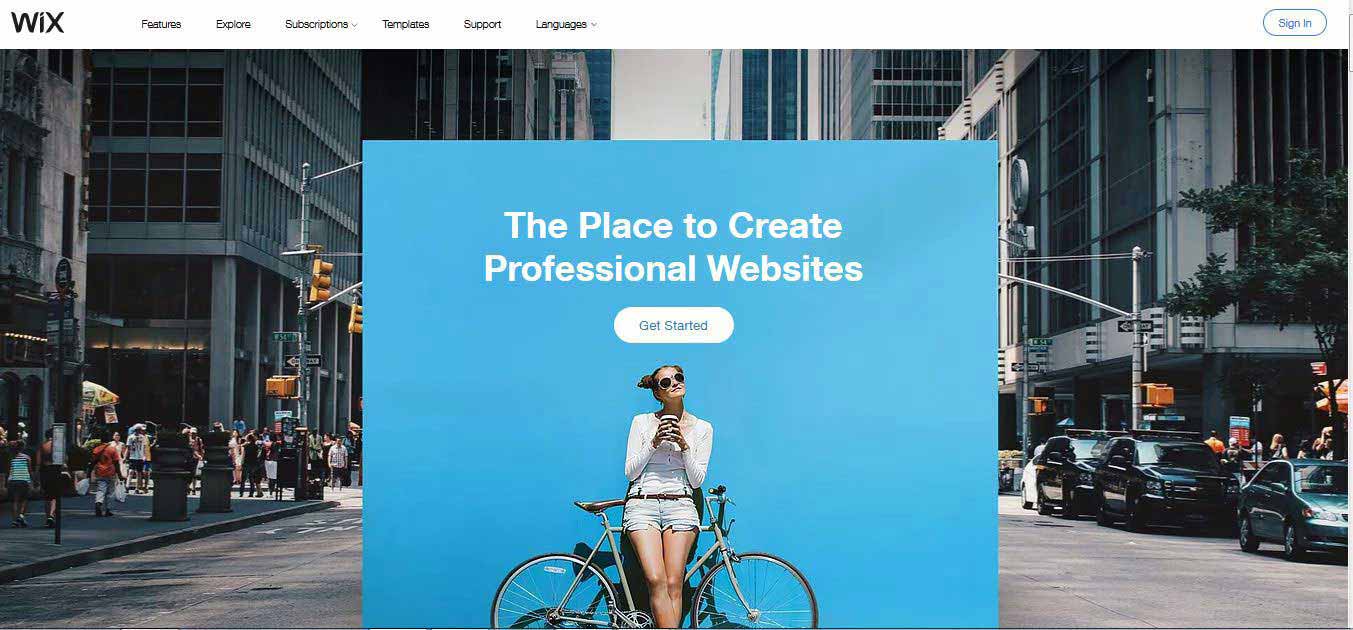 We expect anything at all to be achievable with the right website builder. If you're initially producing a website or a long-standing expert, we've protected you. You could have 2 different ways to begin: Get a free website created for you with Wix Artificial Style Intelligence or acquire total design and style independence with the entire Wix Editor tool.
You can put high-level features to your site with Wix Program. It is the perfect time to make your professional website.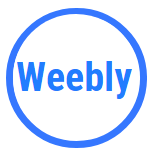 3. Weebly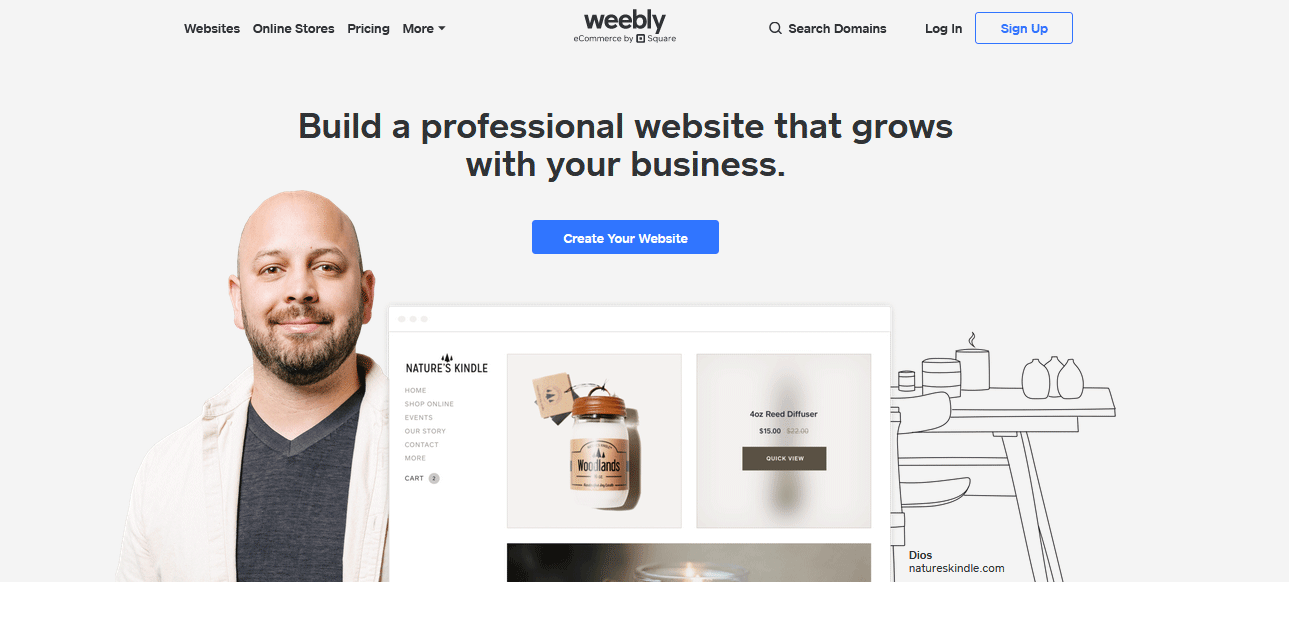 Weebly provides trusted and free-of-charge web hosting rather than a site builder application. You acquire ideal efficiency thanks to the provider's data center's repetitive, cloud-hosted facilities. This permits you to give your website customers an enchanting online browsing experience.
Key features include 500 MB storage space, SSL protection, Weebly, domain, subdomain, squeeze, and SEO (Search Engine Optimization).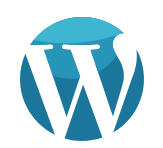 4. WordPress
WordPress.com enables you to make a website that usually fulfills your specific requirements. Begin a blog, organization site, portfolio, online shop, or other imaginable things.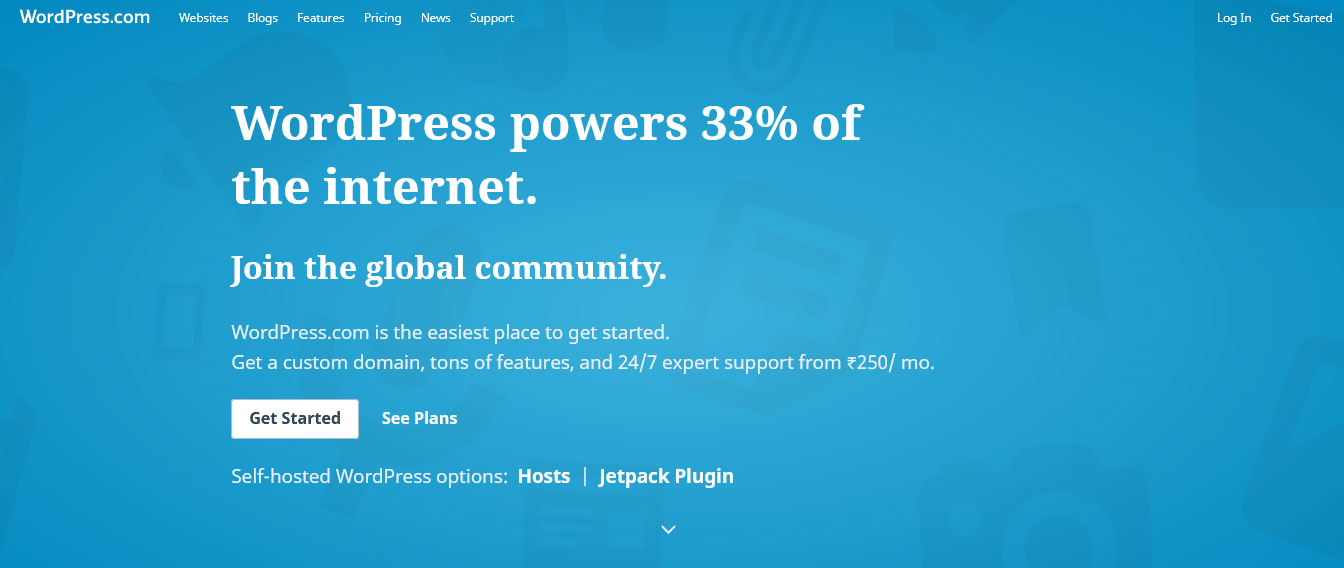 With built‑in improvement as well as responsive, mobile‑ready designs, there is simply no limit to who you want to be able to grasp with a brand-new site. Produce a basic website for your family members or promote products worldwide; it's your decision.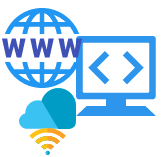 5. Free Web Hosting
Bandwidth: 250GB | Hard drive Space: 10GB | Advertisements: No | Panel: Cpanel | MySQL Databases: 1 | Website: 1 | E-mail accounts: 1 | Domain hosting: yes | File Transfer Protocol (FTP): Yes
From the free hosting suppliers converted in this post, Freehosting.com is the most significant hitter regarding month-to-month bandwidth, offering a massive 250GB data permitting. The support also contains 10GB of server space and one email account. Free subdomains can also be provided for end-users without a domain name.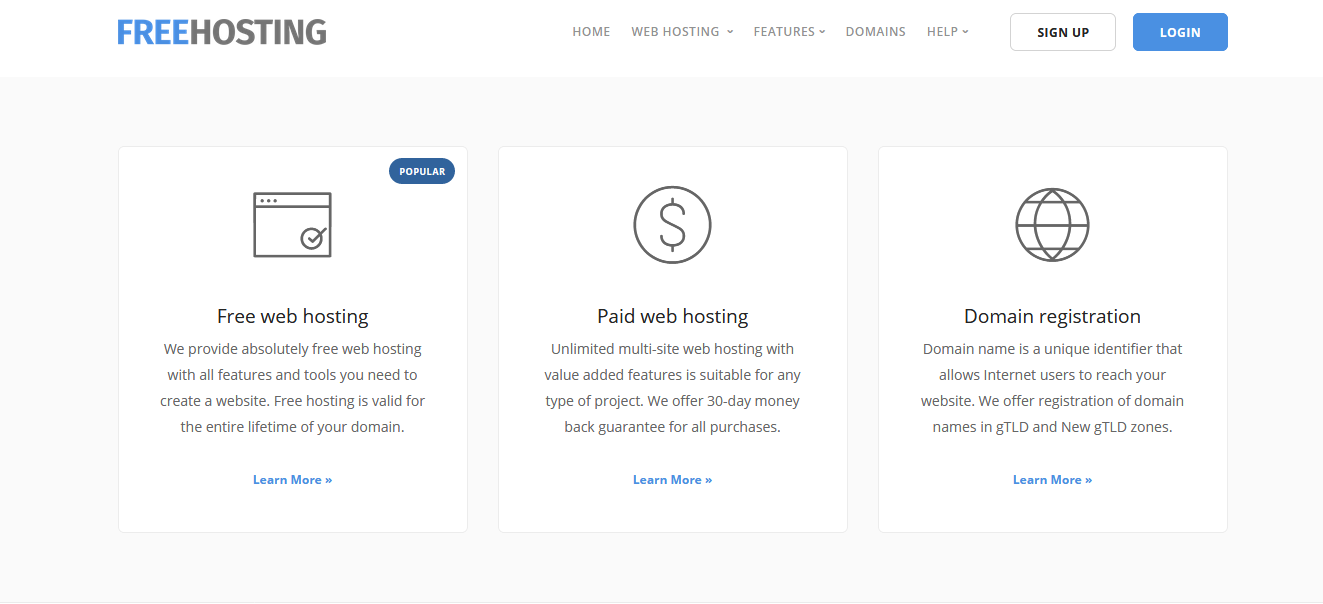 Economy and Luxurious deals can also be offered, with unlimited hard drive space, per month transfer, and unlimited email accounts. In addition, most free hosting is positively motivated by using the hosting service to back up your essential documents, which is wonderful as it does not have an established limit on document size.

6. Byethost
https://byet.host/free-hosting
Bandwidth: 50GB | Hard drive Space: 1GB | Advertisements: No | Panel: Cpanel | MySQL Databases: 5 |Website: 1 | E-mail accounts: 5 | Domain hosting: yes | File Transfer Protocol (FTP): Yes Byethost can be a part of Byet Net, a US-based supplier of hosting, domain name as well as, reseller solutions. Using more than a million websites hosted, it promises that its free-of-charge hosting service is usually "probably the most effective networks committed exclusively to totally free hosting worldwide."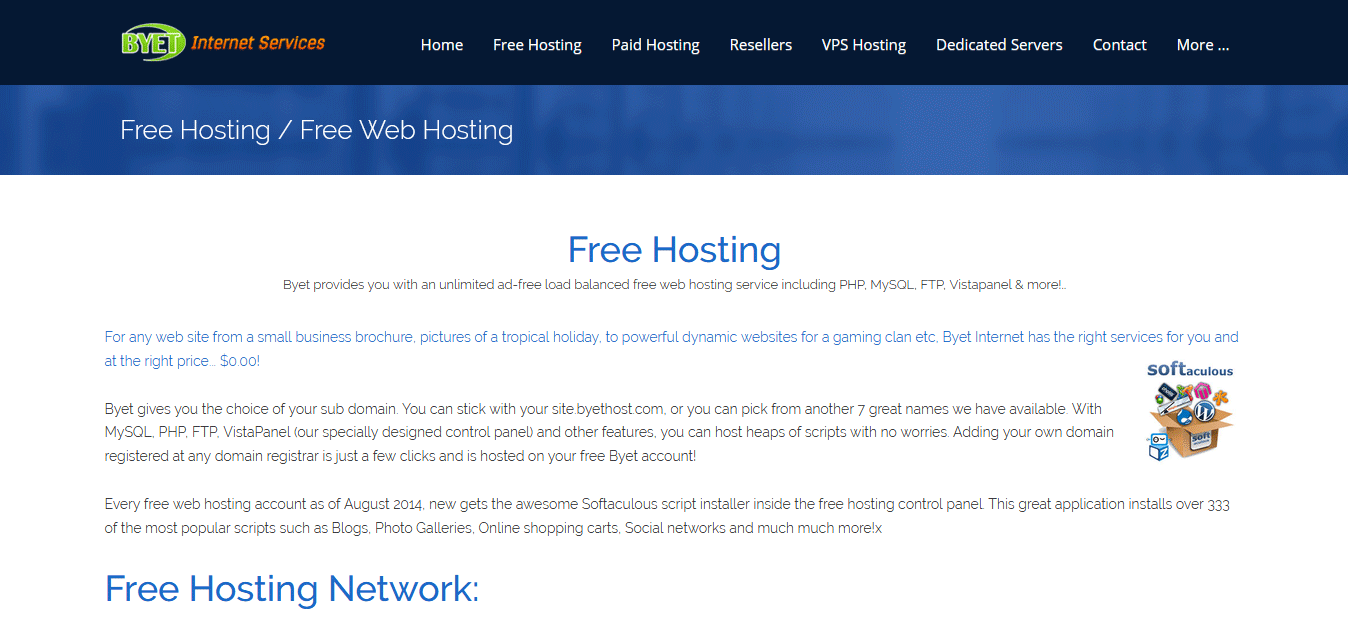 End-users receive 1GB of server space, 50GB of per month bandwidth, and MySQL / PHP compatibility. Additionally, they use 24/7 technical support and access to Byethost's community and understand the foundation. Of course, if you are ever enthusiastic about being a free web hosting supplier, Byethost works with a different organization, and my free host lets you accomplish that.
Conclusion – Free Hosting Sites
You cannot anticipate your site to operate into problems, but you may regularly want the host's assistance. Could they be easily accessible? Do you need to do several weeks to get opinions from their website? Which usually hosts can instantly solve the problems? What precise equipment have they got to deal with your issues? Does the service provider provide customers with a web-based talk wherever they can access technical support? Could they be obtainable by simply phone? You will need to reflect on each one of these features within your choice of web host. Be aware of sites that provide incredibly low costs. Often they can be resellers or web hosts offering support using their garages. However, they cannot guarantee the important uptime and backup solutions you require for your website.
Once again, review the web host policy to notice any commitments and obligations. You will need to prevent any site with guidelines that you may not agree to or are hostile to your site. At least a web host needs to supply you with a server space of 10mb, Cgi-Bin, a server uptime of 99%, 3 webmail accounts, File Transfer Protocol (FTP) access, internet-based webmail, a person polite the control panel, free of charge scripts as well as, a user interface to lead you to at this moment your site figures.
Recommended Articles
This is a guide to Free Web Hosting Sites. Here we discuss the introduction and list of free web hosting sites. You can also go through our other suggested articles to learn more –