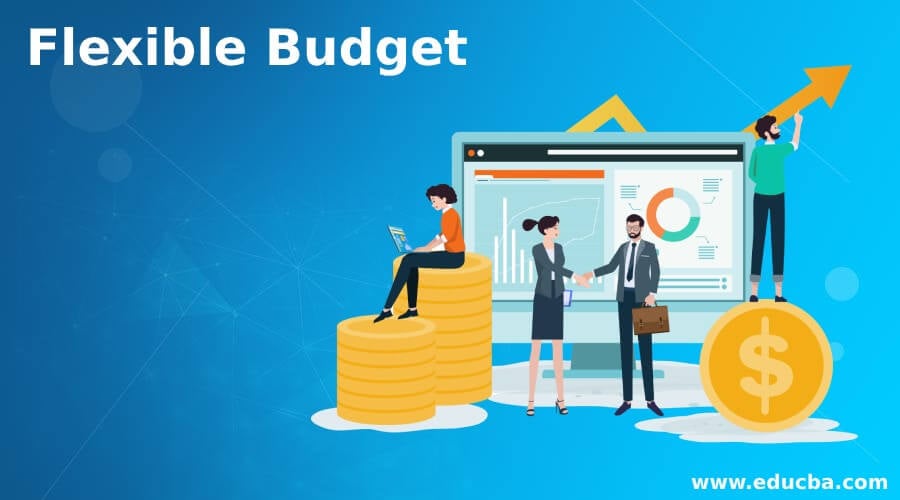 Definition of Flexible Budget
A flexible budget is an estimate of revenues and expenses that is prepared for a budgeted activity level and allowed to vary as the activity level changes in the actual results. It is not a stringent budget that once prepared for an activity level cannot be changed, instead, it is adjusted to the actual activity level so that the cost managers can perform variance analysis based on the flexible budget that matches the actual activity level.
Explanation
There are two types of budgets namely fixed budget and flexible budget. A flexible budget is prepared to represent the budgeted costs and revenues at a budgeted activity level such as the number of units produced, percentage of capacity utilized, number of man-hours devoted, and so on. The flexible budget will vary with each activity level and adjusted when the actual activity level is determined. Thus, the cost manager can use a flexible budget as a reference tool for measuring the variance with the actual performance and result.
Objectives of Flexible Budget
A flexible budget is made with the objective of reference with the actual results for the calculation of variances between the actual and budgeted results. Since a flexible budget is allowed to be adjusted as per the actual activity level it is easy for a cost manager to identify the budget applicable to the actual level of activity at the time of variance analysis. This helps in a transparent and accurate calculation of variances.
How to Create A Flexible Budget?
A flexible budget can be prepared using the following steps:
Determine the fixed costs that are expected to be incurred during the period under consideration.
Identify the variable costs that are to be incurred and determine the variable cost on a per-unit basis or as a percentage of activity level.
Plot the variable and fixed costs for the budgeted activity level and this will lead to the creation of a flexible budget.
After the end of the accounting period, when the actual activity level is known, the flexible budget is adjusted in line with the actual activity level to reflect the budgeted cost for the said activity level. Variances can be calculated based on the revised budget and the actual performance.
Example of Flexible Budget
Let us consider the following information regarding the costs that are expected to be incurred by a company in the upcoming accounting period. The company wants to prepare a flexible budget based on an expected activity level of 70% of the production capacity. The number of units that can be prepared at this production capacity is 7000 units.
| | |
| --- | --- |
| Particulars | Amount |
| Variable costs | $7,000 |
| Fixed costs | $10,000 |
Prepare a flexible budget for capacity level of 80% and 90%.
Solution:
| | | | |
| --- | --- | --- | --- |
| Particulars | 70% | 80% | 90% |
| Number of units | 7000 | 8000 | 9000 |
| Variable cost | $7,000 | $8,000 | $9,000 |
| Fixed cost | $10,000 | $10,000 | $10,000 |
| Total manufacturing costs | $17,000 | $18,000 | $19,000 |
Here, the variable cost per unit is $1 per unit ($7,000 ÷7,000 units).
Types of Flexible Budget
There are three common types of flexible budgets as follows:
Basic Flexible Budget: In this budget, those expenses that vary with revenue are expressed as a percentage of sales or as cost per unit and adjusted as the output level changes.
Intermediate Flexible Budget: There are some expenses that do not vary with revenue, instead, they vary based on some other measure such as electricity expense based on the number of units consumed. An intermediate flexible budget takes into account changes in expenses based on such other activity measures as well.
Advanced Flexible Budget: Further there are expenses that remain the same in a certain level of activity and beyond such a level they change. An advanced flexible budget takes into account the change in expenses based on the change in such levels.
Importance of Flexible Budget
A flexible budget is an important tool for management. It helps in setting the expected costs, revenues, and profitability of the business. Further, since the flexible budget is not rigid, it can be adjusted according to the actual activity level at the end of the accounting period and used for variance analysis. The management can determine the performance of various departments based on variances determined. It helps in fixing accountability towards the company.
Advantages
Some of the advantages are given below:
The flexible budget can be used for the determination of budgeted sales, costs, and profits at different activity levels.
It helps the management to decide the level of output to be produced in order to generate profits for the business based on budgeted cost at different activity levels and budgeted sales.
It helps in variance analysis after comparison with the actual results and measure the performance of various departments.
This budget can be prepared even if the activity level is not decided since fixed costs are already known to every department and variable costs can be approved as a percentage of sales per unit.
Disadvantages
Some of the disadvantages are given below:
It is quite difficult to prepare and requires experts for its preparation. It is for this reason that many companies do not prepare this budget.
Some costs are not fully variable and consist of a fixed portion as well. It requires careful analysis of costs and incorrect classification of costs can provide inaccurate results.
There are many companies like service industries where variable costs don't have a major role to play and such companies do not require a flexible budget.
The factors of production are prone to certain limitations and are not in human control. Making a prediction based on these resources can be difficult.
Conclusion
A flexible budget is useful for manufacturing industries where costs change with a change in activity level. To make accurate budgets, companies must involve experts so that there is less scope for error and variance analysis is improved.
Recommended Articles
This is a guide to Flexible Budget. Here we also discuss the definition and how to create a flexible budget? along with advantages and disadvantages. You may also have a look at the following articles to learn more –