Updated March 31, 2023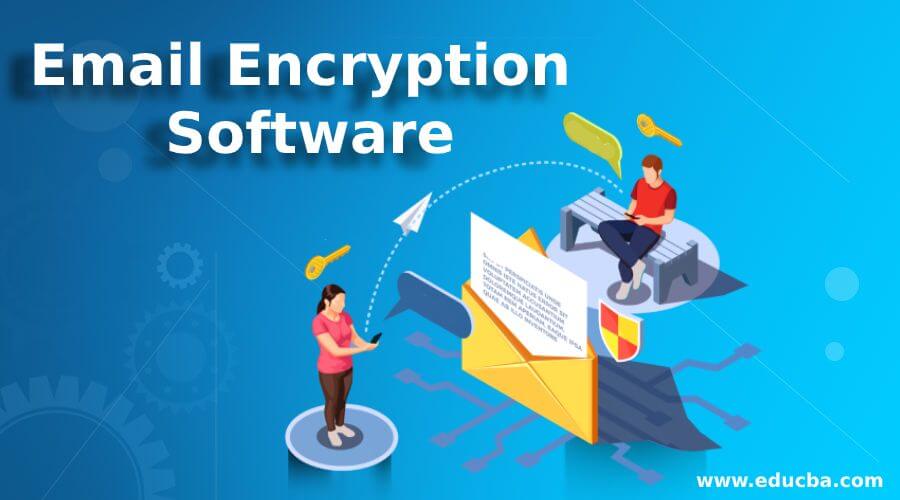 Introduction to Email Encryption Software
E-mail encryption is an effective tool for organizations to keep email communications secure. Email is not a protected communication system and the content of emails may be revealed, sensitive information and knowledge may be threatened. As a result, businesses need confidential emails and attachments to be authenticated. Emails for legal or administrative purposes are also compulsory. Encryption. It is also always the case when a corporation has the details it needs from the public. Email Encryption software helps organizations to protect email, to ensure that only the intended recipient accesses the email, and offer additional security controls to end-users.
Top 8 Email Encryption Softwares
Let's see the email encryption softwares.
1. Trend Micro
Trend Micro E-mail Security is driven by XGen to tackle security threats such as malware, spam, and attack. The key goal is to protect, detect and react. The app provides tools to identify domestic threats. The company has the ability to exchange information about threats with other levels of protection that enable consumers to access email and communication systems to detect malware or enforcement infringements. You can also explore how you can work with integrated communication software systems to make your business more efficient and collaborative.
2. Tutanota
Tutanota is a free version for personal use, email encryption, and/or a fully working, secure company email service. Every simple and stable Tutanota email account is always free and includes all security features. An anonymous email account does not require any personal information. The service does not log IP addresses and removes IP addresses in any contact with e-mail and encrypts the subject, material, and all e-mail attachments. Only the user can decode and access information. There is also an address book with confidentiality and protection to import app contacts.
3. Egrees
Encryption of Egress Email offers fast correspondence data encryption. Users can secure emails with one click; securely send massive files with full control over who has access by surpassing limits over file size, revoking more access to any content they submit; preventing infringements, and fixing errors. Encryption Egress Email includes real-time sensitive data sharing functionality, egress smart authentication function, and versatile mail network hosting services.
4. Virtru
Even after reading and transmission of Virtru, its customers are permitted to cancel, stop, monitor, and disable transmissions, so that their information is not lost in the user's hands. Another aspect of the product is the centralized decision making of the company. It allows users to set, request and report on DLP policies (also known as Email Transportation Rules) in an automated Administrative Console.
5. Folder Locker
Folder Lock offers files, folders, and disks that are password-protected, file encryption and backups in real time, portable driver security, shredding files and disks, and history cleansing. The most common file protection application is the program. The number of users is 45 million. In a matter of seconds, the program will lock and remove files and directories. It enables its users, password, and confidentiality functionality, to protect their files. The crypting feature of Folder Lock is AES 256-bit encryption. When accessing users do not have to encrypt or decrypt files.
6. AxCrypt
One of the most popular encryption software in the world, AxCrypt. It offers encryption solutions that are easier to navigate to individuals and small companies. Axcrypt is designed to eliminate ambiguity from the use of solid, proven encryption technologies..With 256-bit encryption, the program provides strong protection. It is the most widely available and often used encryption for top-secret information worldwide. To share a secure AxCrypt file, only a free AxCrypt ID is required by the recipient and is invited by electronic mail.
7. Sendinc
Sendinc ensures the highest standards are met for encrypting e-mails delivered through its service. It does not need any customer tools. Upon registration, any current email address can be used. Sendinc does not store encryption keys so that only recipients decrypt emails. The service allows its users to send up to 10 MB of emails and appendices. For 256-bit SSL encryption, Sendinc runs. Messages will be deleted automatically seven days after free accounts have been submitted. But to be able to access the encrypted file, recipients are expected to register with Sendinc.
8. Encyro
Encyro is an email encryption software used to protect company emails and all inside information. It uses 16 protection layers, including FIPS 140-2 encryption authorized by the NIST, to provide the best possible security service to protect sensitive data and to protect the confidentiality of customers.it is in the best interests of the business to make it easy to use the app. To avoid client portal conflicts, clients are not allowed to build client account or share files.
Recommended Articles
This is a guide to Email Encryption Software. Here we also discuss the introduction and top 8 email encryption software along with an explanation. You may also have a look at the following articles to learn more –