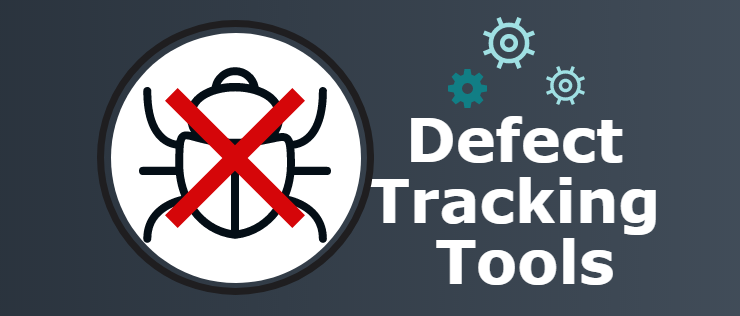 Introduction to Defect Tracking Tools
Defect Tracking Tools are the tools used mainly for tracking the defect through every step of the defect life cycle in the software development process. A Defect is a divergence in the client's requirement in any form or shape that should be corrected before the implementation of the product and delivery of the product to the client. And so, the defects go through various stages, which need to be taken care of. These are the tools used for this process. A few of the famous tools to achieve are Mantis, JIRA, Basecamp, Teamwork Projects, Redbooth, Asana, etc.
What are Defect Tracking Tools?
These Tools are tools or software meant to report the bugs found during software testing and track those bugs reported.
Hence, the Uses of Bug Tracking Tools could be mentioned as:
1) To report bugs during software testing
2) To track those bugs which were reported
Please note that both the bug tracking tool or defect tracking tool is the same thing. In this article, both terms mean the same.
Types of Defect Tracking Tools
Below are some of the following key tools for tracking defects.
1. Bugzilla
Bugzilla was made online for users in 1998. It is a highly mature bug tracking tool or defect tracking tool. It helps the tester to report bugs, keep track of existing or reported bugs, also provides features of marking a bug as an issue or enhancements or similar types of requests.
Pricing:
It is open-source and free to use. However, if the requirement increases, then one can buy the paid version for extra features and support.
Features:
Advanced Search – Bugzilla has advanced features in which users can search a bug with the full text of the bug. Advanced search bug could be further extended to customize search as per the user requirement.
Email Notification – Bugzilla provides a feature of email notification in which the user gets notified via email if any changes are made in the bugs like a comment is done or any other changes are done to the bug

2. JIRA
JIRA is developed by an Australian company Atlassian, JIRA is initially majorly an incident management tool. JIRA provides all features like the recording of bugs, reporting the bugs, managing bug stages, etc.
Pricing:
Initially, one can use its trial version without any cost. After that one can purchase it
Features: 
Customized Dashboard – JIRA has a feature to customize the dashboard as per one's requirement.
Agile Support – JIRA dashboards could be extended to suffice support for an agile environment. Similarly, it could be extended for Kanban boards.
Rich API's – JIRA has support with lots of API's which could be used in automation.
Mobile Apps – JIRA provides mobile apps, thus making defect tracking easy. One can track the bugs on mobile itself.
Extensible Plugins – JIRA could be integrated with various third-party apps for better usage.

3. eTraxis
It is another most popular tracking tool. It could be used to report and track defects. However, it is not limited to only tracking defects but could be used to track other software development-related things.
Here, as it could be customized to track things hence the target audience could be different. Another most important feature of this tool is that the process which needs to be followed for solving a defect or the cycle of defect solving could be customized. One can define his own sets of defect solving cycles to track those defects. These customized defined cycles are known as templates and are very important while tracking tools.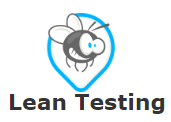 4. Lean Testing
Lean testing is a defect tracking tool that could be used without any cost. It is also a test case management tool. Being a test case management tool, one can describe test cases for a particular task related to software development.
Lean testing could be used both on the web as well as mobile. It could be extended to the web browser by use an extension. Hence with the use of the extension, the people could use it in the browser.  Also, it has mobile support; hence reporting, and tracking of defects could do from mobile also. Lean testing is quite easy to use. It does not require any installation of any type of software.
What features does an ideal Defect Tracking Tool must have?
Some fundamental features are pointed out below.
Reporting facility – It must have a reporting facility which means a tester should be able to log a bug with all additional details such as its environment, severity, attachments, etc
Assigning – It must have a feature to assign the bug to the concerned person in order to fix it. The tester can also track it.
Tracking bug different life cycle – A bug, once logged, passes through different stages. An ideal defect tracking tool should have different stages with clearly describing the meaning of each stage.
Maintaining Logs – A ideal defect tracking tool must be able to maintain logs of different things like user comments, any addition in the bug description, etc.
Providing unique id – Each bug reported using this must be automatically assigned a unique id. This unique id would be used further to track bug information etc.
The above-mentioned features are basic features that any bug tracking tool should have. However, this tool might provide some additional features also. But the above-mentioned features are necessary for tracking of bugs.
Conclusion
For software development, it is very much necessary that it is maintained. To maintain software, it needs to be checked. Any defects found while testing needs to be reported and get it solved. To log and track those defects, a software tester needs a tool. These tools, termed defect tracking tools, help to track defects. These tools help to maintain software and its document.
Recommended Articles
This has been a guide to Defect Tracking Tools. Here we discussed the basic concept, types of defect tracking tools with their uses, and some fundamental features. You can also go through our other suggested articles to learn more –