Learn from Home Offer TAKE THIS BUNDLE
MICROSOFT AZURE Course Bundle - 15 Courses in 1 | 12 Mock Tests
63+ Hour of HD Videos
15 Courses
12 Mock Tests & Quizzes
Verifiable Certificate of Completion
Lifetime Access
TAKE THIS BUNDLE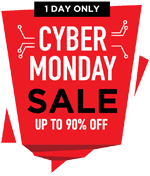 * One Time Payment & Get Lifetime Access
What you get in this MICROSOFT AZURE Course Bundle - 15 Courses in 1 | 12 Mock Tests?
63+ Hours
15 Courses
Mock Tests
Course Completion Certificates
Lifetime Access
Self-paced Courses
Technical Support
Mobile App Access
Case Studies
About Azure Training in Hyderabad
| | |
| --- | --- |
| Course Name | Azure Training in Hyderabad |
| Deal | You get access to all 15 courses, Projects bundle. You do not need to purchase each course separately. |
| Hours | 63+ Video Hours |
| Core Coverage | Microsoft Azure Essentials, Azure Data Lake, Azure Data Factory, Microsoft Azure PAAS, Developing application using Azure, Migration of Websites, and Databases to Azure. |
| Course Validity | Lifetime Access |
| Eligibility | Anyone serious about learning Azure and wants to make a career in Cloud computing/Data & Analytics |
| Pre-Requisites | Basis Cloud computing concepts |
| What do you get? | Certificate of Completion for each of the 15 courses, Projects |
| Certification Type | Course Completion Certificates |
| Verifiable Certificates? | Yes, you get verifiable certificates for each15 course, Projects with a unique link. These link can be included in your resume/Linkedin profile to showcase your enhanced skills |
| Type of Training | Video Course – Self Paced Learning |
| Software Required | None |
| System Requirement | 1 GB RAM or higher |
| Other Requirement | Speaker / Headphone |
Azure Training in Hyderabad Curriculum
---
The core purpose of Azure Training in Hyderabad is to train folks adequately in this technology so that they can become able to work in this technology. The first unit in this course will be Microsoft Azure. In this unit, you will get to learn about the fundamentals of this technology, how it works, and how it makes things easier for the businesses. Microsoft Azure Essentials will be the next unit where you will be covering things that are considered very essential when working with this technology. In the third unit, you will be learning about Microsoft Azure Data Lake. The data lake is concerned about the huge data when you will get to learn how to manage the huge data with the help of Azure. After finishing the three important units, you will be moved to the next unit where you will be covering Microsoft Azure Data Factory. This unit is again something that is concerned with the high count of data.
Microsoft Azure PAAS Overview will be the next module that has been introduced to make you understand the platform as a service model by Azure. Most of the organization uses PAAS by assuring and hence learning this module is very important. In the sixth unit, you will begin working on real projects that are introduced very carefully to get you exposure to the real working environment. The project you will be working on is App Services. In this project, you will get to understand how the app services work. There will be various new things that you will be mastered with the help of this project. After that, there is one project that will train you in developing your application. This feature is used by businesses to manage their applications that are hosted on the online platform.
In the eighth or the second last unit, we will be focusing on the other project named Website and Database Migration to Azure Platform. In this project, you will learn how to migrate the web application and the database to the Azure platform. It is mainly done by the organization when they feel that they might want to move to the large platform as their current platform. The last and the most important unit will be Migrating .NET-based web applications to Azure PAAS. It will be the final project of Azure Training in Hyderabad and you will get to know various new things about Azure in this. Once you complete all the modules and projects covered under this course, you will be able to work in this technology to design the solution for complex business problems.

Azure Training – Certificate of Completion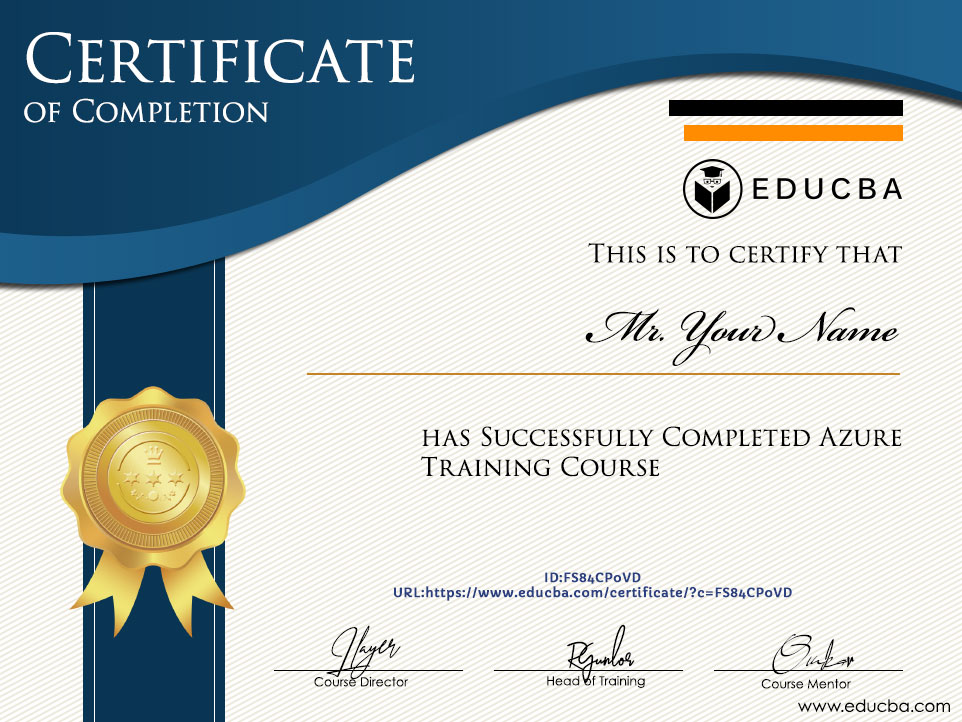 What is Azure?
Azzure can be considered as the cloud computing service provided by Microsoft. It is the service that is concerned with providing the remote computing capacity to the users which eventually saves them from supplying unnecessary cost in managing the infrastructure. Platform as a service is one of the main features of Azure. As per this feature, Azure lets the business manage the entire infrastructure by themself in the online platform where the actual hardware resources are provided by Microsoft. This is considered best for small size businesses that do not feel it as a need to own the infrastructure to manage their business processes. In addition to PAAS, there are other services too that Azure offers, and businesses can request the service as per their requirement.

Industry Growth Trend
The global cloud computing market size is expected to grow from USD 272.0 billion in 2018 to USD 623.3 billion by 2023, at a Compound Annual Growth Rate (CAGR) of 18.0% during the forecast period.
[Source - MarketsandMarkets]
Average Salary
Average Salary
$118,459 per year
The average salary for a Cloud Engineer is $118,459 per year in the United States.
[Source - Indeed]
Which Skills will you learn in this Course

?
The primary purpose of this course is to make you amply capable of understanding and designing the solution for complex business problems. There are various new things that you will be learning in this training that includes managing the features provided by Azure and so on. In the PAAS module, you will get a deep view of what platform as a service is and how it is leveraged to draft the solutions for the businesses. To get your hands-on experience in this technology, we have introduced several projects where every project is unique and holds lots of learning. The projects will give you real exposure of how the services are managed in Azure and how does it help the businesses. After completing Azure Training in Hyderabad, you will be having an idea that is required to manage this service.
Pre-requisites
Learning Azure does not have anything that can be considered as the prerequisite by which some technologies are there that one should be good at if they are willing to master this technology. The folks who are good at system administration may find it pretty simple to learn Azure Training in Hyderabad as this is something that can be taken as the prerequisite technology. Those who are new to this technology may take some time to start grasping the concepts as we have introduced all the prerequisite technologies in the course. Big data is the next thing that folks should have a good idea to learn Azure as various concepts take the help of big data to be understood. If you are good at these technologies, you will find it very easy to complete Azure Training in Hyderabad.
Target Audience
Azure can be the best target audience for this course regardless of their familiarity with this technology. The professionals who are working in
can be the best target audience for this course. They will get the chance to learn lots of new things that are essential to ensure your growth in this field. The students who are pursuing their bachelor's or masters and willing to begin their careers in cloud computing can also be the best target audience for Azure Training in Hyderabad. They will get to learn something very new as academics barely covers product-specific technologies. The trainers who are training students on cloud computing can also opt for this course to expand the domain of training they are offering currently.
Azure Training in Hyderabad – FAQ's
---
Why should you take up the Azure training in Hyderabad?
Azure is a cloud computing service that is being used since long back. Though you can opt for this course from any city, it will be good if you take it in Hyderabad due to the huge number of opportunities in this technology. After you finish the course, you need a platform for hands-on so that you can improve your proficiency, and Hyderabad is best in this sense. The small and middle-sized organizations use Azure vigorously and you can easily get any platform where you will get the opportunity to implement what you have learned so far.
What is the Azure market trend in Hyderabad?
Hyderabad has always been one of the best cities where the IT trend begins. Any new technology that enters the market usually makes its debut in cities like Hyderabad. It has been used by various businesses in the city and hence the urge of folks who are master in Azure is very high. There are numerous open positions in this kind of technology in Hyderabad which could be witnesses through the online job portals and this count is expected to increase shortly.
Sample Preview
---
Career Benefits
Azure is one of the most used cloud computing services. It is considered a very vast technology and needs a deep understanding of the concept to work with it. This Training covers every single module that falls under the court of cloud computing. After completing Azure Training in Hyderabad, you will be job-ready or will become eligible to apply for all the positions that need Azure expertise. The interesting thing about Azure is, the compensation paid to the Azure experts are pretty good. Also, the opportunity present in the
is much in the count and as discussed in the earlier section, this count is expected to be increased with the passing time. If you are having a keen interest in cloud computing and want to grow your career in this technology, you can opt for this course and begin learning Azure. It will not just endorse your professional growth but will also help you to grow financially by getting paid with good compensation.
Reviews
---
Microsoft Azure Essentials Training
It provides a great introduction to Microsoft Azure for beginners. It provides the most basic lessons that are easy to understand and gives a full overview of how Microsoft cloud system works. It is the place to be for beginners as it will walk you step by step until you get a full understanding of how Microsoft Azure operates.
Ngonidzashe Knight Furusa
Microsoft Azure PaaS overview
This Azure certification course is really good and it covers all the details that a developer needs to know before he starts using Azure for development. It is a very detail-oriented introductory Azure certification course. I would like to try other courses on Azure and some data science courses too. I am really happy to have a lifetime subscription to EDUCBA.com site
Linked
Narayana Reddy Talakola
Good Microsoft Azure Training
Microsoft Azure is one of the most widely used web services. This Azure certification course helped me learn the basics of Microsoft Azure. The presentation was pretty decent. As a course though it was very good. Thank you.
Linked
R RAVI KIRAN