Learn from Home Offer TAKE THIS BUNDLE
AWS Course Bundle - 23 Courses in 1 | 28 Mock Tests
87+ Hours of HD Videos
23 Courses
28 Mock Tests & Quizzes
Verifiable Certificate of Completion
Lifetime Access
TAKE THIS BUNDLE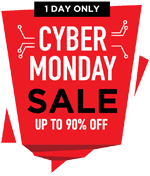 * One Time Payment & Get Lifetime Access
What you get in this AWS Course Bundle - 23 Courses in 1 | 28 Mock Tests?
87+ Hours
23 Courses
Mock Tests
Course Completion Certificates
Lifetime Access
Self-paced Courses
Technical Support
Mobile App Access
Case Studies
About AWS Training in Mumbai
| | |
| --- | --- |
| Course Name | AWS Training in Mumbai |
| Deal | You get access to all videos for the lifetime |
| Hours | 87+ Video Hours |
| Core Coverage | AWS, Cloud computing, Data storage, DevOps, Machine learning, Sysops, Cloud migration |
| Course Validity | Lifetime Access |
| Eligibility | Anyone serious about learning AWS Cloud and wants to make a career in this Field |
| Pre-Requisites | Familiarity with the concept of Cloud |
| What do you get? | Certificate of Completion for the course |
| Certification Type | Course Completion Certificates |
| Verifiable Certificates? | Yes, you get verifiable certificates for each23 course, Projects with a unique link. These link can be included in your resume/Linkedin profile to showcase your enhanced skills |
| Type of Training | Video Course – Self Paced Learning |
| Software Required | None |
| System Requirement | 1 GB RAM or higher |
| Other Requirement | Speaker / Headphone |
AWS Training in Mumbai Curriculum
---
The main training objectives are to provide the knowledge and understanding of AWS cloud computing and to provide the end to end knowledge on the application of the techniques in real business environments.
The course involves and basic to advance understanding of basic cloud services like Infrastructure as a service (IaaS), Platform as a service (PaaS) and software as a service (SaaS).
In an ever-increasing demand for cloud computing, this course would prepare you with skills that are in high demand in IT sectors.
What will you learn in this AWS Training?
AWS Training in Mumbai consists of over 67+ hours of hands-on training material with video tutorials on AWS cloud computing. Since this course also provides 3 real-time hands-on projects it will provide a deeper understanding of the concepts and application of the learned technique would become easy.
The course provides over 8 hours of Amazon Web Services Cloud, and over 9 hours of Amazon Cloud Computing – Hosting an ASP.NET and over 7 hours of AWS Technical Essentials Training. It also provides nearly 20 hours of certified training such as AWS Certified Solution Architect, AWS Certified DevOps Engineer, and AWS Certified SysOps Administrator. The hands-on projects include AWS IoT Service and Practical Integration, Email Service AWS SES and Machine Learning projects are also available in AWS Training in Mumbai.
So, with over 9 different online courses and 67+ hours of training content and project works AWS Training in Mumbai also provides lifetime access to the users so its an excellent opportunity for aspirants to learn AWS cloud computing.

AWS Training – Certificate of Completion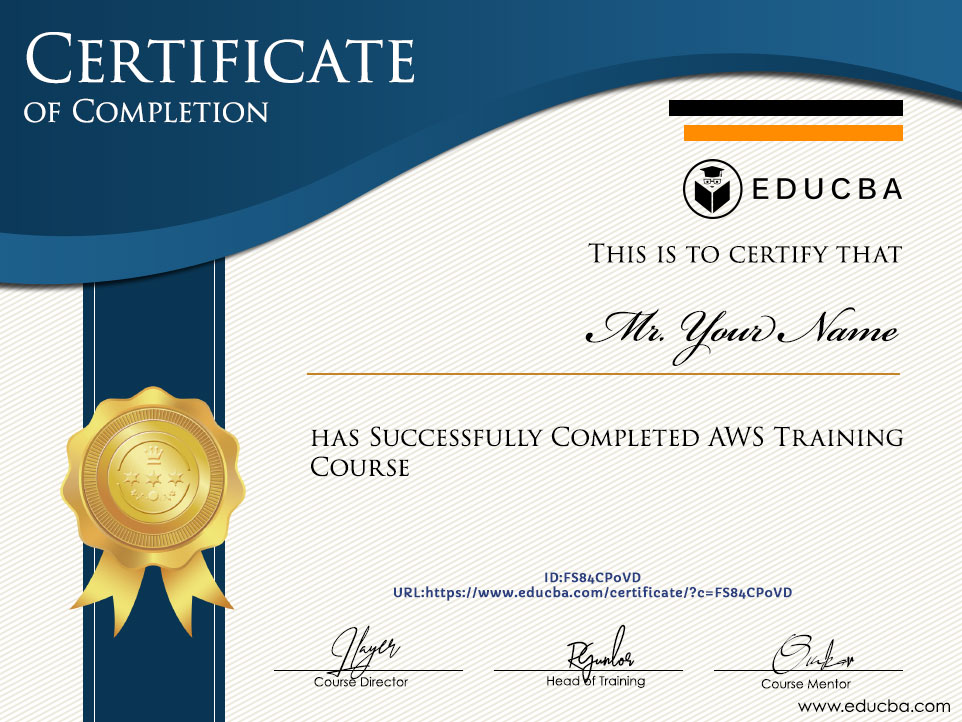 What is AWS?
An ever-increasing amount of data has been generated today and available in the free world, there is a need for the organization to buy, monitor and maintain racks and racks of servers which is costly, manual and time-consuming.
To overcome these challenges, we are moving to a new world called Cloud computing. Here, the computing is shared, we are moving our applications, storage, and services outside the firewall of the organization by the use of the Internet. so, there is no need to buy, monitor, and maintain racks of servers. All these things are taken care of by the Cloud service provider like Amazon Web Services. The main advantage of AWS is that there are no up-front expenses to be paid and there are no long-term commitments in terms of money. We only need to pay for the services we use.
AWS also has a variety of cloud-based products like Databases, Networking, Analytics, Mobile, Management tools, etc., depending upon the business goals.

Industry Growth Trend
The global cloud computing market size is expected to grow from USD 272.0 billion in 2018 to USD 623.3 billion by 2023, at a Compound Annual Growth Rate (CAGR) of 18.0% during the forecast period.
[Source - MarketsandMarkets]
Which Skills will you learn in this Course

?
On successful completion of AWS Training in Mumbai, you will be fully equipped with all the necessary skills to get a more challenging role or a new job with an increased paycheck.
Core Skills coverage:
Data storage
DevOps
Machine learning
Sysops
Cloud migration
The skills such as networking, technical support, and network administrator that is required for a cloud Support engineer are also covered through this course.
The Course certification provided through AWS Training in Mumbai is useful for the AWS cloud Admin role and offers knowledge on different services such as Elastic cloud computing, Virtual Private Cloud, Amazon Relational Database Service.
Pre-requisites
Since this course covers concepts from basic to advance level there is a very little prerequisite required. New concepts and technologies are introduced in the field of Cloud computing, and this AWS cloud computing course is prepared to meet all those challenges. All you have to do is to keep practicing the concepts and hands-on work out will give the skills that are required. Some of the prerequisites are basic knowledge of Information technology field.
Basic skills in IT:
Some of the prerequisites such are basic Linux commands, basic knowledge on programming languages like Java
IT skills don't mean a professional IT background skills or degree in computer science or IT, only basic knowledge on Hardware, Networks, data processing, and data retrieval is expected.
Target Audience
Whatever course it may be the target audience is the people who are passionate to learn and excel. IT professionals such as Network Admins, operators, Developers, and graduate students willing to take up a career in IT are the more likely target audience.
People in general who are eager to learn the cloud computing platforms and interested in deploying their models and software in the cloud would find this course useful.
For the students and entrepreneurs with theoretical knowledge on cloud computing, this course will fill the gap since the course offers practical and hands-on training and project knowledge.
AWS Training in Mumbai – FAQ's
---
Why should you take up the AWS training in Mumbai?
Cloud computing has received a lot of attention and it is having a positive impact in Mumbai. Mumbai is also a place of a lot of research universities and institutes that provide IT training and courses and hence it is a vibrant place for technology industries.
Mumbai is a lively place for the technology sector since the growing establishments of IT sectors and a large number of training centers are available in Mumbai. It is a central place of demand for cloud computing and AWS cloud services are much in demand ranging from small-scale to large-scale IT industries, hence there isn't a better place to start the AWS cloud computing course than Mumbai.
What is the AWS market trend in Mumbai?
The cloud technology market in India is growing rapidly. Recent reports suggest that Amazon has doubled its revenue from cloud establishment units in India. The Data related services have generated an income of INR 10billion in India in 2019 which is a 60% growth compared to their last year. This clearly shows the AWS cloud services trend in India.
Major cities like Mumbai have contributed to this growth since it's a place of Technology giants and healthy startups that uses Cloud Computing technology and Mumbai is a city of increasing Job market in the IT sector. So, for Cloud computing aspirants, Mumbai is a go-to place to start their cloud computing career.
Sample Preview
---
Career Benefits
This program is designed by industry leaders in a clear and structured manner which has got 9 Online modules, 67+ hours of learning, and 3 projects and lifetime access. After completing the 18 courses and 4 projects you will be awarded a verifiable certificate.
AWS cloud computing is increasing in demand and major infrastructures are being built on the AWS platform and hence the AWS cloud computing course guides you with a perfect path to a lucrative job opportunity like Cloud engineer/architect etc.
The average salary of a cloud engineer is $118,459 according to Indeed and the market size of cloud computing is growing exponentially.
Reviews
---
Nice for beginners
A brief review of some well-known technologies, I worked with these ago, and after taking this AWS training course I reviewed some core concepts, seemed useful to me, but not much detailed. Good for someone taking the first approach in AWS. Those already knowing this may want to take something more detailed training, but this one is nice for beginners.
Linked
Raul Bajales
AWS Cloud computing
The Amazon Web Services training courses were quite informative. The uploaded videos were very clear and easy to understand as they are practically showing how the code has to be implemented and put practically. The sound system for the videos is really clear and crisp. Every feature and function is explained in detail.
Kirtana Varada
Amazon Web Services (AWS) Training – Cloud Computing
It is a very good AWS course. Perhaps we should have a Certification Exam. It will probably attract more people to avail of the course as well as subscribe to educba. The course content was good. The communication was effective and satisfactory. I would like to see more such programs shortly. Thank you.
Linked
R RAVI KIRAN