Updated June 16, 2023
Best Books to Learn Corporate Finance
Corporate finance is a critical field for business development. Entrepreneurs learn about collecting capital for building or acquiring a business. Correctly understanding corporate finance is valuable to the growth and success of a business.
The list below is helpful for anyone looking to learn more about corporate finance. These can be the beginning point of your business. Many successful people in business have shared their experiences and key to creating a booming business.
This is the list of the top 10 corporate finance books to help you and your business reach new heights.
Let us now go through each book's review among the top 10 Corporate Finance Books.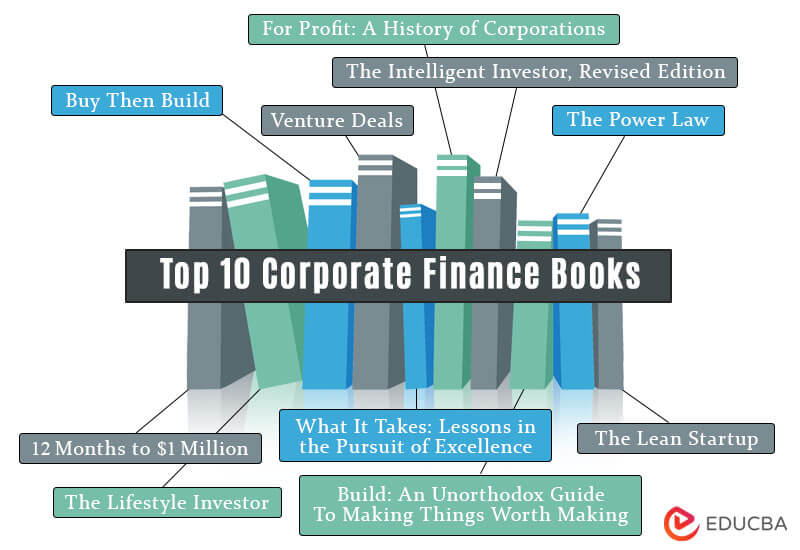 Book #1: Buy Then Build: How Acquisition Entrepreneurs Outsmart The Startup Game
Author: Walker Diebel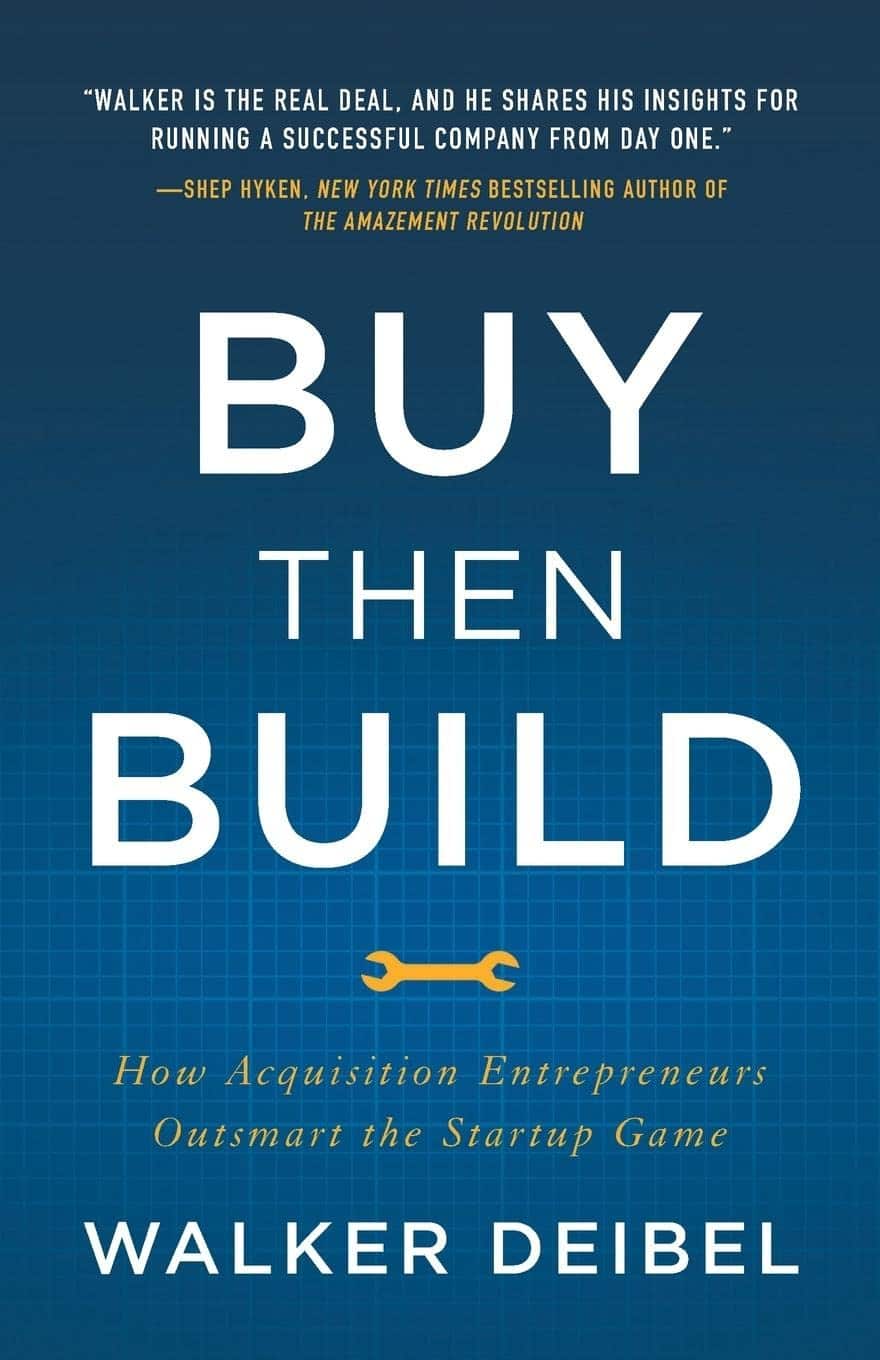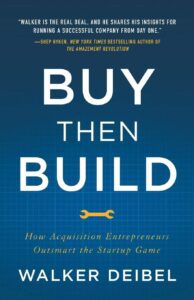 Buy this book here.
Book Review
The book explains how acquisition entrepreneurs can strategically outsmart the startup game by getting others to acquire their company before it goes bankrupt. It teaches readers what to do and not to do to secure funding for your startup and the importance of developing a solid management team. It also provides insights into what motivates corporations to acquire startups. The author gives tips to help you avoid acquisition and what actions you should take if someone wants to buy your company.
Key Points
The reader learns to purchase an existing business instead of starting one from scratch. They understand how to use ownership as a route to financial independence.
One must spend a fraction of their time raising capital. You should locate excellent brokers, create your own "deal flow," and be the first to learn about new listings.
Discover the best opportunities and most significant risks of any company. Navigate the acquisition process and become a successful acquisition entrepreneur.
Buy Then Build is your guide to beating the startup game, leading an entrepreneurial lifestyle, and enjoying the financial benefits of ownership right away.
Book #2: For Profit: A History of Corporations
Author: William Magnuson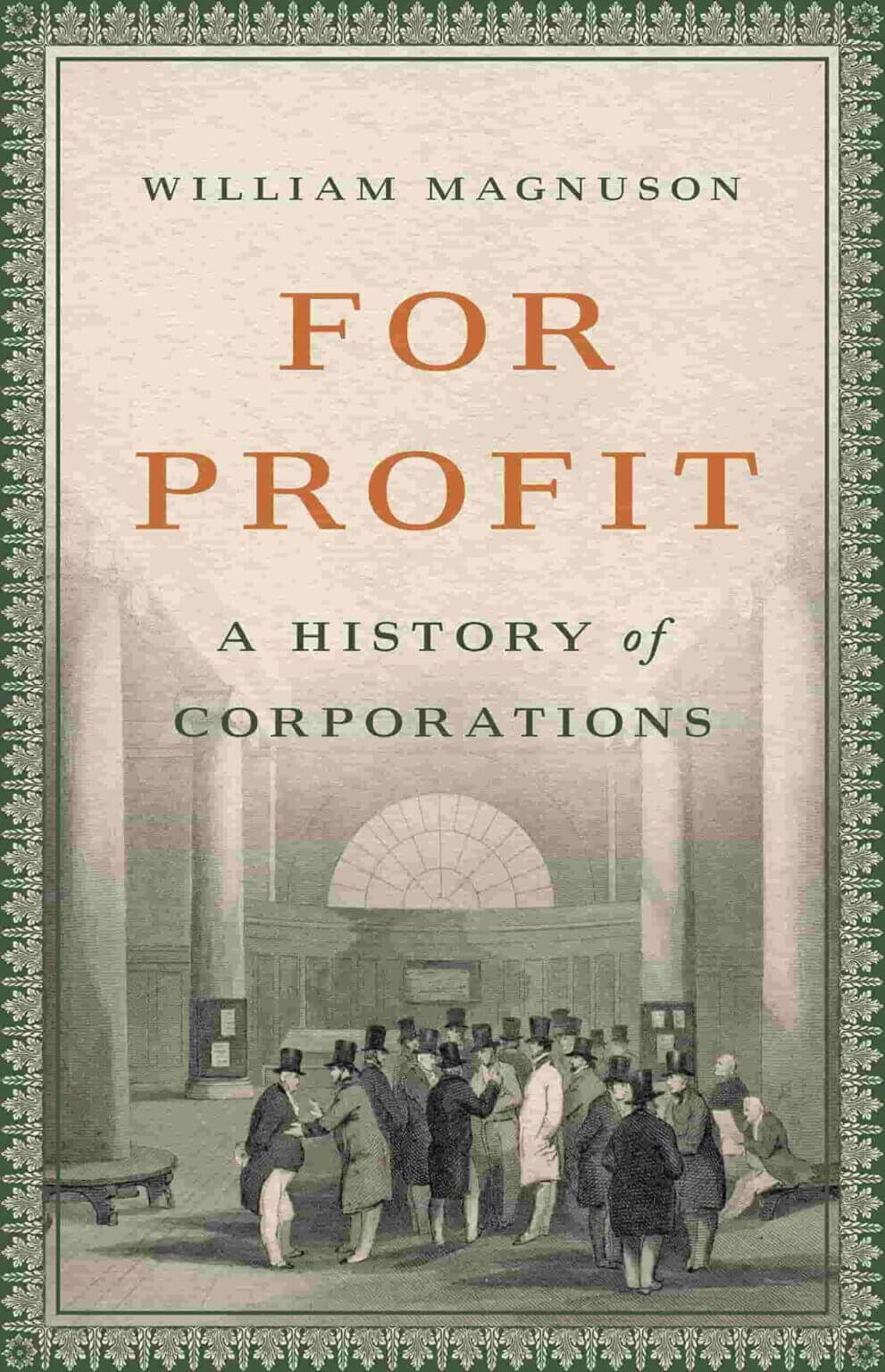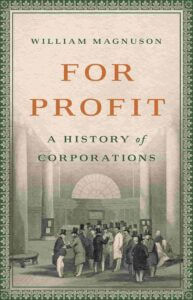 Buy this book here.
Book Review
The book takes readers back to the earliest days of corporations to explore how they've evolved and their future. From the first joint-stock company in 17th century England to the giant multinationals of today, it traces the significant turning points in corporate history that have helped shape modern capitalism. It also explores how corporations are likely to evolve in our globalized economy, and he asks which ones will thrive and which will disappear.
Key Points
It is a comprehensive, interesting, and well-written analysis of the history of corporations in America.
The book offers an engaging perspective on corporate actors' power and critical role in shaping society over over two centuries.
It is an excellent read for those curious about the origins of corporations and how they came to exist.
It takes readers through the history of corporations, from the very first company in Ancient Rome to the present day.
Book #3: Venture Deals
Author: Brad Feld and Jason Mendelson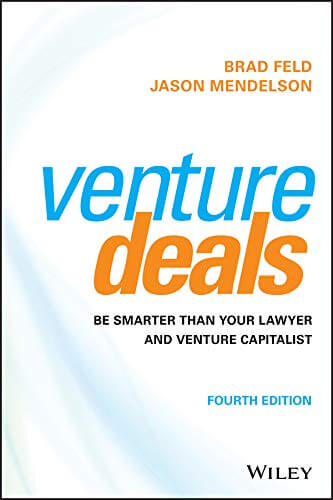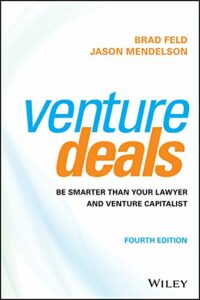 Buy this book here.
Book Review
With this book, you will learn how to better understand the VC industry and how to make decisions that are beneficial for your company. This book also guides one on what to do and what not to do when talking with VCs. It is an excellent resource for entrepreneurs interested in raising capital. This guidebook provides readers with valuable insights into the legal structure of venture deals, how to negotiate good terms, and what to do when someone offers you a term sheet.
Key Points
It is a startup founder's guide to navigating the world of venture capital.
Entrepreneurs can read the book to understand how venture capitalists think – why they do what they do and when it makes sense for them to invest in a company.
The authors explain complex concepts using down-to-earth analogies that any entrepreneur can grasp.
Entrepreneurs who have made the leap from entrepreneur to CEO often find themselves questioning their decision. Reading this book could save time, heartache, and money for those about to make that jump.
Book #4: The Intelligent Investor, Revised Edition: The Definitive Book on Value Investing
Author: Benjamin Graham, Jason Zweig & Warren E. Buffet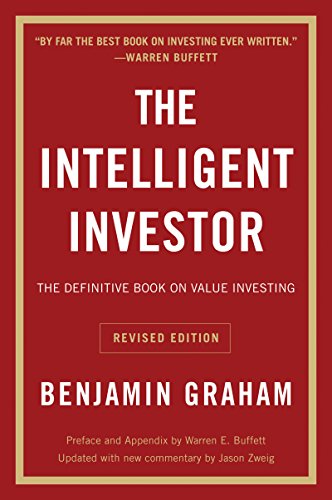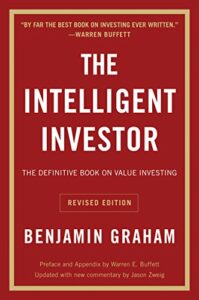 Buy this book here.
Book Review
It is the most successful and influential book ever written about investing. The most recent edition of this classic text has been revised to reflect the realities of our changing economy. It has updated commentary from noted financial journalist Jason Zweig and input from Warren Buffett. Readers are taken through difficult concepts step-by-step and provided with all the information needed to make informed investment decisions in any market environment.
Key Points
This book teaches the value-investing philosophy of Benjamin Graham and is a must-read for anyone who desires to achieve long-term investment success.
It includes timeless principles that have helped investors stay on the right side of Mr. Market's moods since 1949.
Additional chapters cover all the new investing terms created over time, including derivatives, hedging strategies, etc.
This revised edition also offers today's conservative investors ways to use new tools such as index funds, Exchange Traded Funds (ETFs), and mutual funds with confidence.
Book #5: The Power Law: Venture Capital and the Making of the New Future
Author: Sebastian Mallaby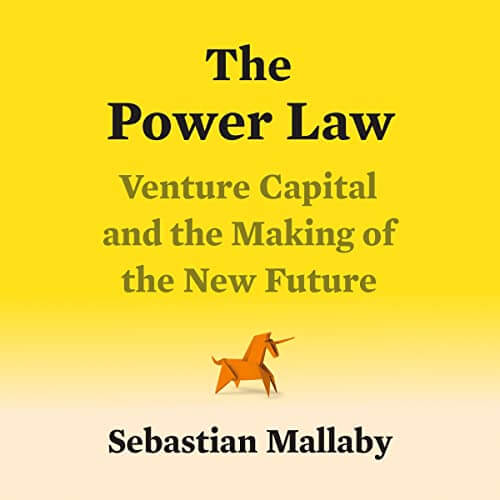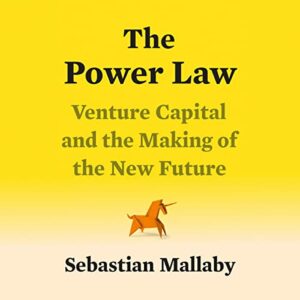 Buy this book here.
Book Review
In his new book, Sebastian Mallaby argues that a handful of individuals are responsible for shaping the global economy. The author, a columnist for The Washington Post, examines this phenomenon through the lens of venture capital and its power law in detail. This law dictates that the success of startups tends to follow a pattern where their founders have already had success elsewhere.
Key Points
The book is excellent for any investor or entrepreneur who understands how venture capital works and how it has shaped the global economy.
The book opens with how Facebook's co-founders approached Sequoia Capital in 2005. It talks about how this meeting set in motion one of the most powerful trends of our time- Silicon Valley's dominance over Wall Street.
This book is excellent for entrepreneurs who need to understand the nuances of venture capital and how they can use it as a tool.
It is also a great read for those in management who need to understand how to grow their company.
Book #6: 12 Months to $1Million: How To Pick a Winning Product, Build a Real Business and Become a Seven-figure Entrepreneur
Author: Rayon Daniel Moran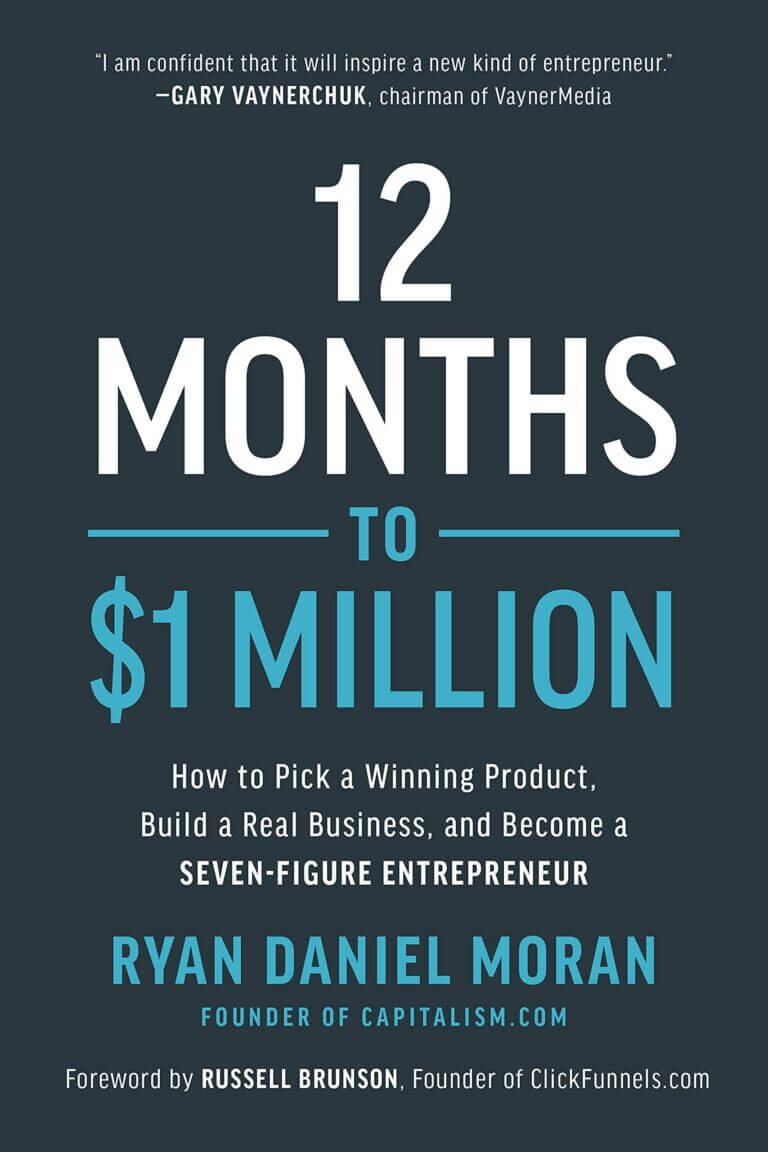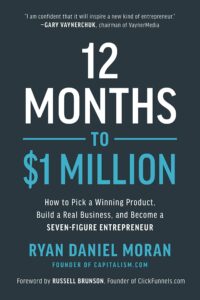 Buy this book here.
Book Review
Rayon Daniel Moran is an entrepreneur who has been through the wringer. He's picked a winning product, built a real business, and become a seven-figure entrepreneur. His book provides solid advice for those looking to take their ideas from the concept to the marketplace. The first chapter walks readers through creating a new company in less than 20 minutes.
Key Points
This book is a must-read if you are an entrepreneur or want to see your idea become a reality.
It tells the story of Moran's journey from being a broke college dropout to becoming a millionaire. It offers advice for anyone with an entrepreneurial spirit.
The book also includes lessons learned that he can share with readers about finding a profitable product and building a real business.
It is worth checking out if you want guidance in launching your business plan or feeling stuck in your career path.
Book #7: Build: An Unorthodox Guide To Making Things Worth Making
Author: Tony Fadell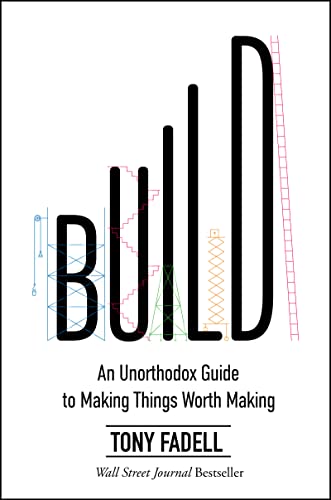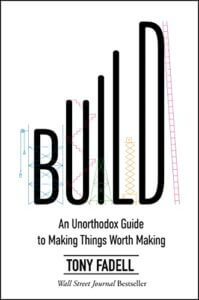 Buy this book here.
Book Review
Tony Fadell is one of the most successful people in Silicon Valley. He has been a designer, engineer, and executive at Apple and Nest. But he never took any business classes in college – so he wrote this book to teach you how to build a company that makes things worth making. Tony Fadell's Build helps bridge that knowledge gap, giving you a real-world understanding of how to build a company from scratch.
Key Points
The book has anecdotes from the author's time at Apple and Google and insights into what makes a good product.
To make sure they were building something worth making, he used prototypes.
He would take circuit boards out of the lab and put them together in an old metal shed near his house to see how they interacted.
Once it looked like something worth making, he brought it back to the lab for more testing and prototyping until it finally passed muster among engineers around him.
Book #8: What It Takes: Lessons in the Pursuit of Excellence
Author: Stephen A. Schwarzman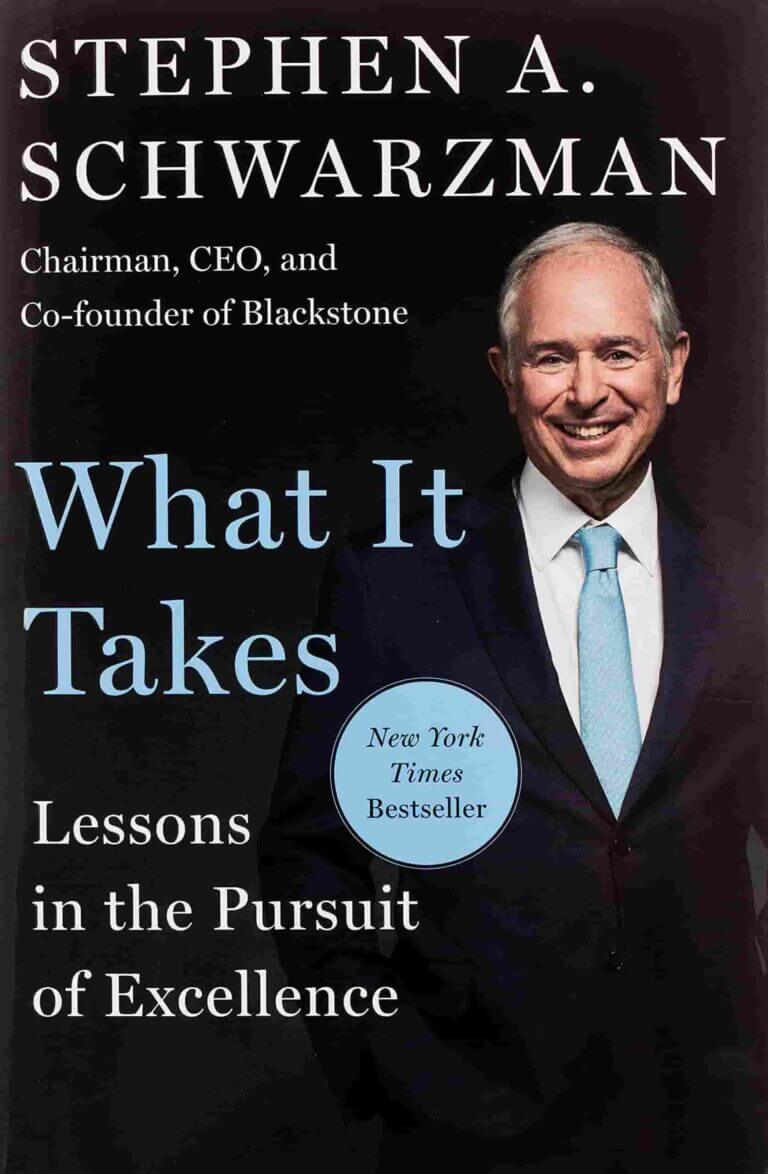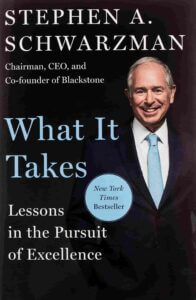 Buy this book here.
Book Review
Schwarzman shares lessons from his life and business career, providing an inspiring blueprint for how anyone can succeed in today's competitive global economy. The author stresses that dedication, hard work, and skill are essential ingredients for success; without these qualities, it will be impossible to achieve your goals.
Key Points
In this book, Stephen A. Schwarzman shares insights from his decades as a financial executive and investor.
The lessons within these pages will provide readers with an insider's view of success in today's business environment.
It takes more than just talent, ambition, and intelligence to succeed. It takes having the strength and discipline to deal with adversity when it arises.
What It Takes is a book about what it takes to live up to our potential for ourselves and society.
Book #9: The Lifestyle Investor
Author: Justin Donald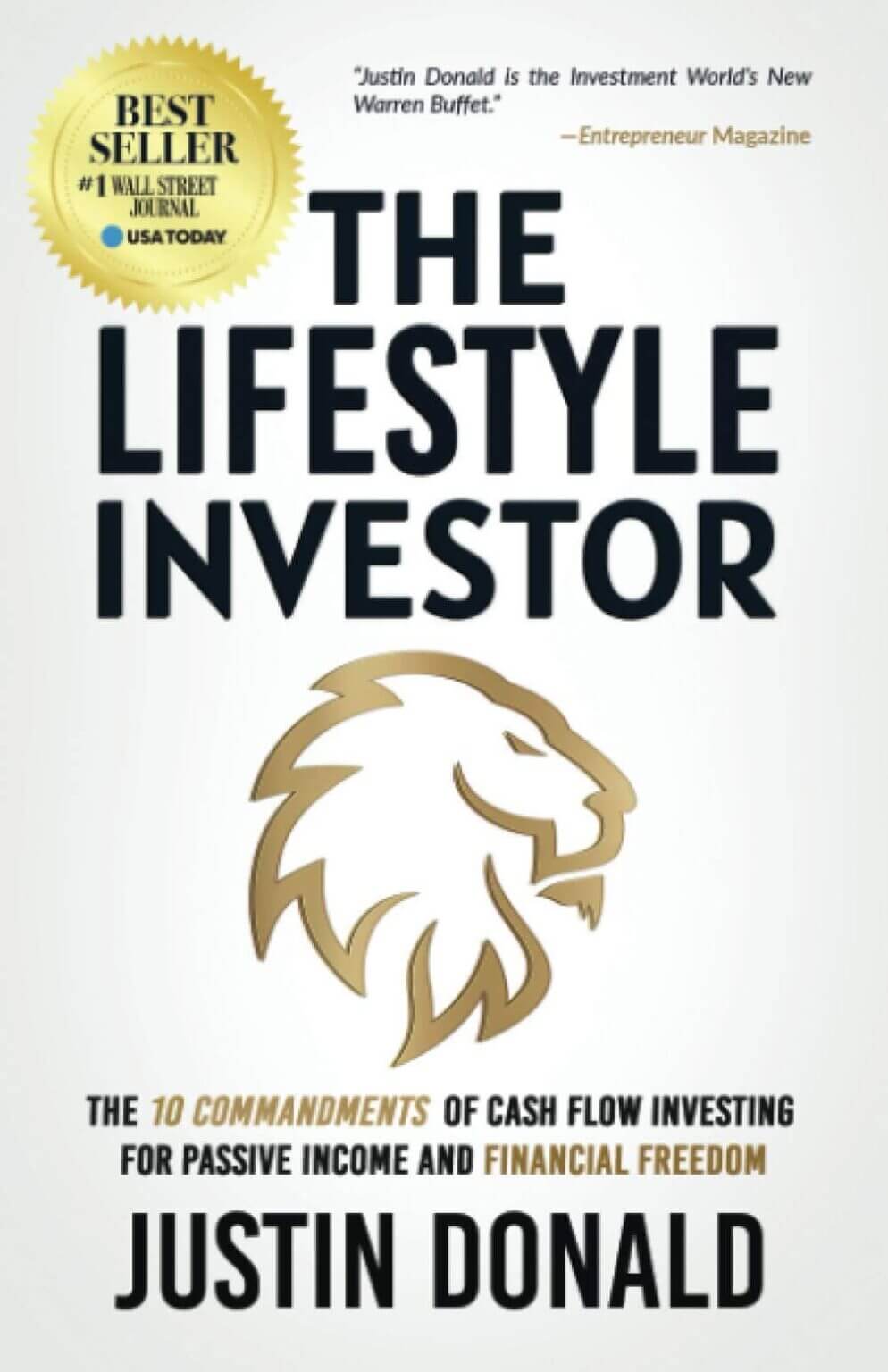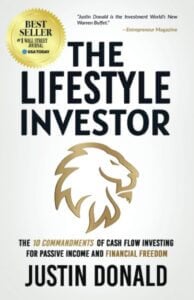 Buy this book here.
Book Review
This book is a guidebook for anyone seeking financial freedom and retiring early. The author of this book is an entrepreneur and investor with over twenty years of experience in investing, business, and finance. This book provides you with the necessary knowledge, motivation, and tools to help you achieve the lifestyle of your dreams. The book teaches the reader how to use their money to make more money. The book teaches the reader how to invest and create passive income.
Key Points
Justin Donald is an advisor to many other investors and shares his knowledge in his new book.
The book provides 10 commandments to help people create a passive income and financial freedom.
It will give you all the necessary knowledge about stocks, bonds, mutual funds, ETFs, and real estate.
This book is best for beginners who want to learn how to invest their money wisely and get a passive income.
Book #10: The Lean Startup
Author: Eric Ries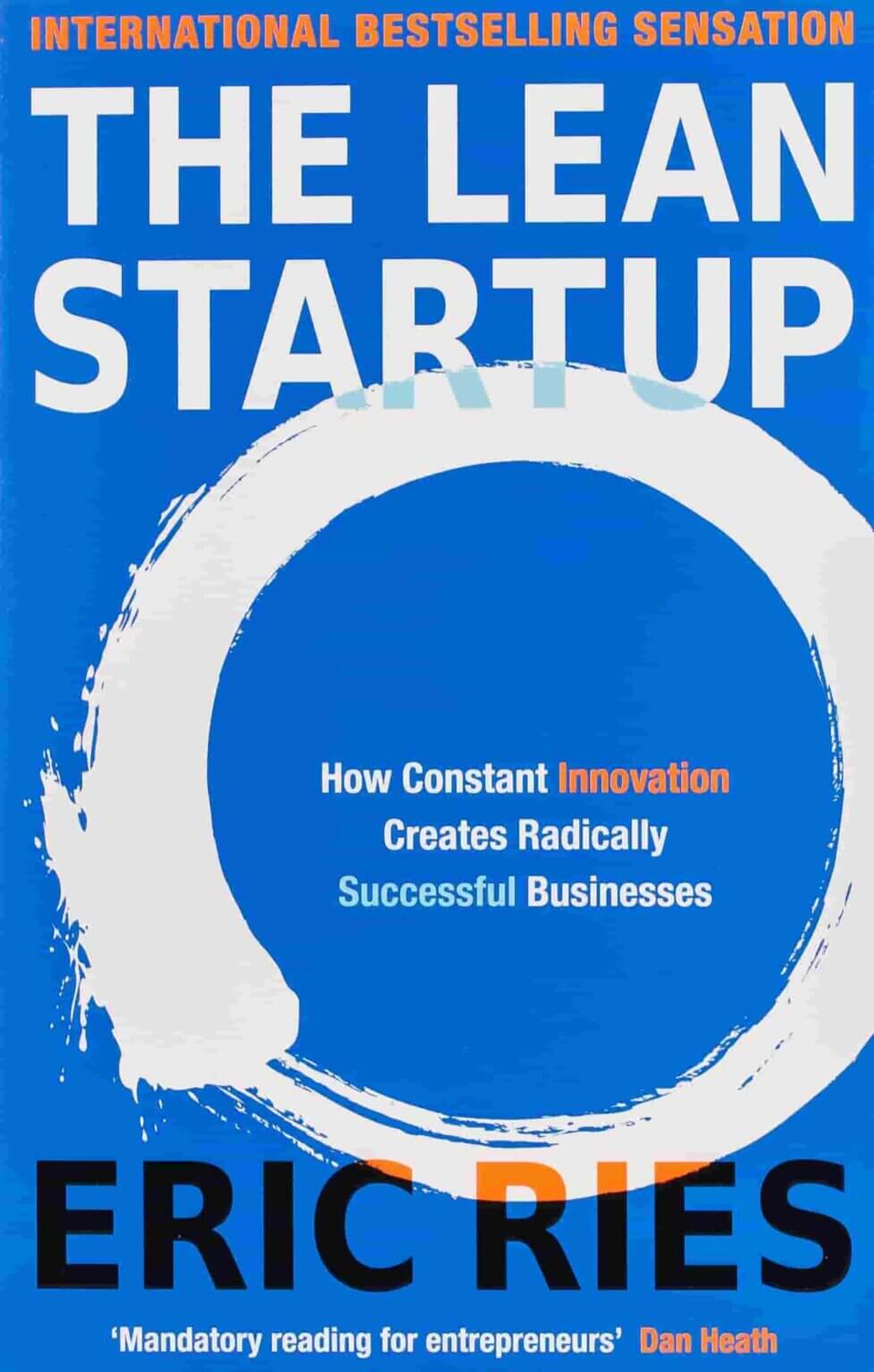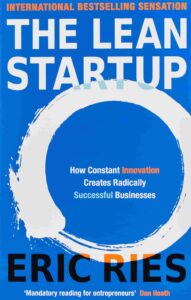 Buy this book here.
Book Review
This book by Eric Ries teaches the process of launching a new business. The book aims to reduce the time and money it takes for entrepreneurs to get their businesses off the ground. It's a process applicable to businesses, from tech companies to restaurants. It allows them to quickly learn what works and what doesn't, saving time and money in the long run.
Key Points
The Lean Startup is a mindset and a methodology to build new products, measure their progress, and learn what works through continuous innovation.
The book's core principle is that it's better to launch your product as soon as possible to learn from the customer's feedback. It is about how entrepreneurs can use continuous innovation to create successful businesses.
The book provides readers with the lean startup framework and how to apply it in business, product development, and innovation.
It talks about building a Minimum Viable Product (MVP) that can be tested on customers and then iterated for better results.
Recommended Books
We hope our EDUCBA guide on the top 10 corporate finance books was useful to you. For further information, EDUCBA recommends these articles,