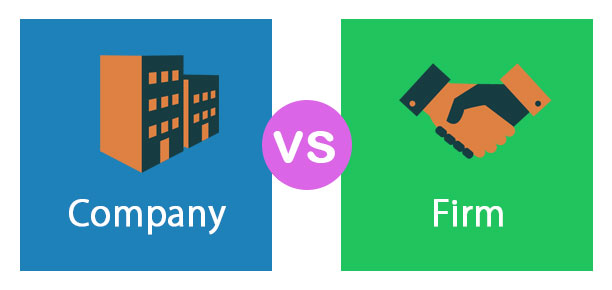 Difference Between Company vs Firm
Registration of your business as a company or a firm is as important as developing the right product that can cater to the business's needs and deliver growth in years to come. In the word of business, the two terms company and firm are often used interchangeably, but they have different meanings and nature and characteristics. In this Company vs Firm article, we will understand the key differences between the company and a firm and try to understand their nature and working.
Head To Head Comparison Between Company vs Firm (Infographics)
Below is the top 5 difference between Company vs Firm

Key Differences Between Company vs Firm
Both Company vs Firm are popular choices in the market; let us discuss some of the major differences:
The key difference between a company and a partnership firm is that a minimum of 2 persons in the firm and a maximum of 20 persons are required to get a partnership firm registered. On the other hand, a company can have a maximum number of persons or employees once registered.
A partnership firm in India is governed by the Indian Partnership Act 1932 whereas companies are governed by the Indian Companies Act 2013. Both acts have different policies and have their own nature and understanding of different policies
One major difference between company vs firm is that under a company the founders of the partners of the company have limited liability only which means that they are only limited to their share of stake in the firm and are not personally obligated for any debtor in the case of bankruptcy of the company they cannot be held liable. On the other hand, a firm that has partners has unlimited liability and can be personally responsible for the extent of their personal belongings if the firm fails to pay any debt. This is one of the major drawbacks of the nature of the firm or when partners decide to register the business as a partnership firm
Companies that are registered have shareholders in their company who can be or cannot be employees of the company whereas, on the other hand, firms can be of nature of a sole proprietorship or a partnership which can be slightly different than companies who are stakeholders and shareholders.
Under partnership firms who have a comparatively smaller number of the person than a company the partners are more power to influence decision making in the firm when compared with operations of a company
Businesses registered as public limited companies need to adhere to publicly listed companies' policies and are bound to disclose results and publish annual reports for their investors and public shareholders. On the other hand, businesses that are registered as firms need not disclose their financial information to any outside party or a third party. They are at the discretion to publish any reports or standing of their business.
Company vs Firm Comparison Table
Below is the 5 topmost comparison between Company vs Firm
| | |
| --- | --- |
| Company | Firm |
| It is the mandatory registration of a business going to register they're established as a company. | For firms, it is not mandatory to get your business registered with the Partnership Act of India. |
| Once registered, a company becomes a separate legal entity and can sue and can be sued under its own name. | A firm is not a separate legal entity, and it cannot enter into contracts with third parties under its name. |
| For a company registered, the minimum capital requirement is 1 lakh in a private company and 5 lakh in a public limited. | There is no such requirement of capital which business is going to be registered as a firm. |
| There are many legal formalities when a company is decided to be dissolved, and a popular winding up needs to be done. | There are no such legal formalities in the case of a firm. |
| The Directors are the management of concern in the case of a company. | The partners themselves are the management of concern in the case of a firm. |
Conclusion
Both companies vs firms operate under similar lines; it is just that there is a difference between the act of governing. A firm can be altered into a company, but a company cannot be registered back as a firm once registered as a company. However, the operations and the objectives of both the business concern are similar in line and nature.
Recommended Articles
This has been a guide to the top difference between Company vs Firm. Here we also discuss the Company vs Firm Stock key differences with infographics, and a comparison table. You may also have a look at the following articles to learn more.