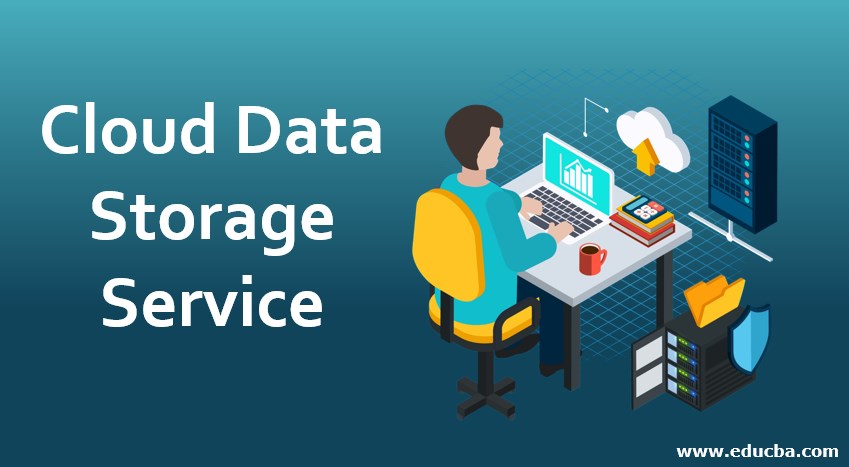 Introduction to Cloud Data Storage Service
We are living in an age of technological innovations which have come to revolutionize the way we interact, communicate, socialize and work. Change is the only constant in such a scenario, and with every breakthrough, new challenges are born. One such challenge faced by the global industry today relates to the efficient management of data arriving from different sources. Technological advancements have made it possible to gather real-time data related to business processes, financial transactions, business-to-business interactions, and customer interaction data, among other things. To store and process these massive amounts of data is simply not possible with the help of conventional methods.
Usually, corporations invest a great deal in managing extensive physical IT infrastructure for their data storage and processing needs. However, the pace at which data is being accumulated these days has made it near-impossible for business to scale up their physical infrastructure to match the storage and processing needs. To fill this gap, cloud computing has emerged as an innovative and sustainable solution for modern data management needs. To understand what exactly is cloud computing about, it is essential to grasp the concept of a virtualized infrastructure.
What is Cloud Computing?
Usually, cloud data storage service is offered by vendors who manage the physical infrastructure and provide online access to specific software or other computing resources to its customers. This remotely located physical infrastructure includes a network of servers and other physical resources, sometimes even spread out geographically. Anyone can buy limited access to specific software through the cloud and scale up or down the resources in keeping with their needs.
This allows corporations to do away with the need to manage extensive physical resources and focus on the operational aspect and spend more time on improving their efficiency. Today, an increasing number of businesses prefer utilizing the best cloud data storage service instead of managing on-premise infrastructure for meeting their specific needs. Cloud computing affords a host of advantages to users, including increased levels of flexibility, scalability, ease of access, and cost-effectiveness, among other things.
Advantages of Cloud Computing
Cloud computing offers a host of benefits to businesses as well as individual users, including:

Usually, it is offered on a subscription basis which lets users decide the number of resources to be used without worrying about installing or managing software or managing the hardware resources. The vendor offering cloud data storage service is responsible for managing the remote infrastructure, and users pay for only how much and for what amount of time they utilize the resources.
It is self-evident that end-users of cloud data storage services do not have to worry about burning physical resources and managing them even when not in use. Cloud computing capabilities help reduce the need for extensive physical infrastructure and manpower along with the time and resources needed to maintain them, resulting in enhanced operational efficiency of an organization. This helps an organization achieve economies of scale by reducing the overall cost incurred on every product or every unit of output as compared to traditional methods.
Cloud-enabled product or project development allows team members to collaborate more efficiently and share their inputs in real-time, thus reducing time spent on views and reviews on certain aspects of product design or process. Greater visibility, collaboration, and instant file sharing are only some of the benefits, according to users. Shared online storage and the ability to access the resources from almost anywhere at any time lets users make the most of available resources in a real sense.
Data protection is a million-dollar question for individual users as well as small and big firms of all kinds. Although some might have some security concerns, considering the physical resources are managed by the vendor, and thus potentially data could be compromised. However, adequate measures are taken while providing cloud-based access to any kind of software or hardware resources so that no data loss occurs and, even more importantly, data security is not compromised. Users are in complete control of the data stored on their shared storage, and this is why big corporations are finding it rather easy to rely on cloud-based infrastructure.
Data loss is a serious concern in modern organizations, and any kind of hardware or software glitches could be responsible for losing data in a traditional setting. However,it has changed the picture drastically, and any hardware failure or other technical issues would not affect crucial data as long it has been stored on the cloud. It helps minimize the loss of productivity, which plays an important role in enhancing the efficiency of organizational processes.
As per a study conducted by the market research firm Vanson Bourne, called "The Business Impact of the Cloud," the adoption of cloud data storage services has made a visible impact on businesses. The study points out that cloud adoption makes a measurable impact in terms of improving average time to market, improving process efficiency, and lowering operational costs, along with several key factors that lead to a quantifiable increase in company growth. However, it is cloud data storage service that rules the roost when it comes to cloud data storage service and an increasing number of people have been using cloud data storage services to back up their personal and business data.
Recommended courses
Free jQuery Course
Training on Free Angular JS
Online Training on Mudbox
Free Ruby Online Training
Best Cloud Data Storage Service Options
Some of the best cloud data storage service options of the day include –
Dropbox is arguably one of the most popular cloud data storage service options in the market, offering 2GB of storage space as part of the free basic account. This may not suffice for the storage needs of most individuals today, given the relatively large size of media files shared, but it is possible to expand this storage space in several ways.
Additional Storage:
Simply for taking a tour of the basic account, you will get an additional 250 MB, and if you choose to set up a Mailbox account, you can get an additional 1 GB of storage. You can refer friends and get an extra 500 MB of storage against every sign-up. There is a cap of 16 GB on the additional space you can get through referral. Enabling the camera upload feature would get you a straight benefit of 3GB in your storage space.
Paid Subscription Plans:
Alternatively, you can subscribe to a plan of £9.99 per month for 1TB storage. For paid business users, Dropbox Business is an excellent choice with unlimited storage for $15 per month on the offer. To check out the utility, you can avail of a 30-day free subscription as well.
If you have a Gmail account, you have got 15 GB of free cloud data storage service space on Google Drive, an innovative cloud data storage service offered by Google. It is among the most efficient and easy to manage cloud storage options available these days. However, it is important to keep in mind that this 15 GB of free cloud data storage service space includes the entire suite of Google services and is not limited to Google Drive.
This limits the actual storage space available for regular users of Gmail, Google Plus, and other services; still, there is plenty of space left for an average user. The ease of uploading and downloading data from Google Drive also sets it apart from others. Syncing files is easier than ever with Google Drive and can be shared across Google services instantly.
Additional Storage:
Chromebook users get an additional 1 TB of free cloud data storage service for 2-3 years.
Paid Subscription Plans:
Users can subscribe to a monthly plan of $1.99 for 100 GB of storage or pay $9.99 per month for 1 TB of storage.
Microsoft's native cloud storage option OneDrive, formerly known as SkyDrive, comes with 15 GB of free storage. OneDrive functions flawlessly with the latest version of Windows and becomes easy to use with desktop apps available for earlier Windows versions as well as for Mac users. OneDrive apps for Android, iOS and Windows platforms are also available, making it easy enough to use with an entire range of mobile devices. To the advantage of avid gamers, there is even a specially designed OneDrive app for Xbox users.
Additional Storage:
Those looking to expand the storage size can add 500 MB per referral with a cap of 5GB.
Paid Subscription Plans:
For additional storage space, users can pay $2 per month for 65 GB, $4 per month for 200 GB, and $7 per month for 1 TB of storage. With the 1 TB plan, users get free access to Office 365 Personal as well.
For obvious reasons, those heavily using the Microsoft Office Personal and Windows OS, OneDrive deliver greater value in every sense of the word. However, users who have moved away from MS Office may not find it a very attractive option.
Those using an Apple device can make good use of iCloud Drive with its free 5 GB of storage space, and it works just as well with Windows as it does with iOS and OS X devices. However, there is no app for using iCloud Drive on Windows phone or Android and Blackberry, thus limiting the access to mostly within the Apple ecosystem of platforms and devices, of course, with the exception of Windows PC.
If you use an iPhone, an iPad or a Mac, then it is a valuable addition for sure. For those looking for a complete office suite, iCloud's integration with iWorks would do well enough. iWorks is a beginner's office suite developed by Apple. It helps create something parallel to what Google has achieved with its complete cloud-based office with seamless integration of Google Drive and Google Docs. However, with mobility being the new trend, the limited access to the iCloud drive from only Apple devices is not serving it well enough.
Additional Storage:
There is no option for expanding your storage space for free of cost in iCloud Drive.
Paid Subscription Plans:
You can pay a dollar per month for 20 GB, $4 per month for 200 GB or $10 per month for 1 TB of storage.
Unfortunately, there is no business version of iCloud Drive as yet. The file sync capabilities of iCloud Drive are also not as smooth as those of Google Drive or Dropbox, for example.
Anyone looking for a cloud storage option well-suited for professional users can find most of the desirables in a single place with Box. It offers 10 GB of free cloud data storage service with a cap of 250 MB in terms of file size, but that's not all; it lets users collaborate and share seamlessly on the cloud, making it a perfect fit for business users. An entire team can collaborate easily on the Box, creating and editing files in a hassle-free manner.
There is more. Privacy controls are quite good and allow users to set specific access and restrictions while sharing data with other users. Individual files can be password-protected, and folders can also be shared for a limited period, if needed, with options available for setting an expiration date for sharing a specific folder.
Additional Storage:
There are no free cloud data storage service expansion plans in Box.
Paid Subscription Plans:
For $10 per month, users can get 100 GB of storage with a file size limit of 5 GB, which is apparently good enough for even professional purposes.
Not many people know that cloud computing is a big business for Amazon, but Cloud Drive offers rather limited cloud data storage service options, one must say. We say this because Amazon Cloud Drive is really good enough only for storing photos and videos because even if you store document files including Word, PDF, or XLS formats, it won't open on mobile devices.
In terms of storage, 5GB of free space is offered in which photos and videos can be shared easily by turning on camera rollback on Fire tablets or phones.
Amazon's Storage Plans:
Speaking of Amazon's cloud offerings, it must be kept in mind that in March 2015, the company announced two new plans called Unlimited Photos and Unlimited Everything. Both these plans primarily offer three-month trial versions, which can be continued by paying $12 per year for Unlimited Photos and $60 per year for Unlimited Everything. However, if you are an Amazon Prime member or own a Fire tablet or phone, Unlimited Photos can be availed for free.
It would be important to clarify that Unlimited Photos offers unlimited storage for photos plus 5GB of storage for videos and all other types of files, whereas Unlimited Everything offers just that, unlimited storage for photos, videos and all other types of files. In terms of file sync, Amazon Cloud Drive may not be the best but offers a value-for-money service with Desktop apps for Windows PC and Mac as well as mobile apps for Android and iOS platforms, making it a reasonably good cloud data storage service. However, the best advantages are reserved for those with Amazon Prime membership or having one of those sleek Fire devices.
Recommended Articles
This has been a guide to Cloud Data Storage Service. Here we have discussed the basic concept, advantages, along with Best Cloud Data Storage Service Options. You may look at the following articles to learn more –