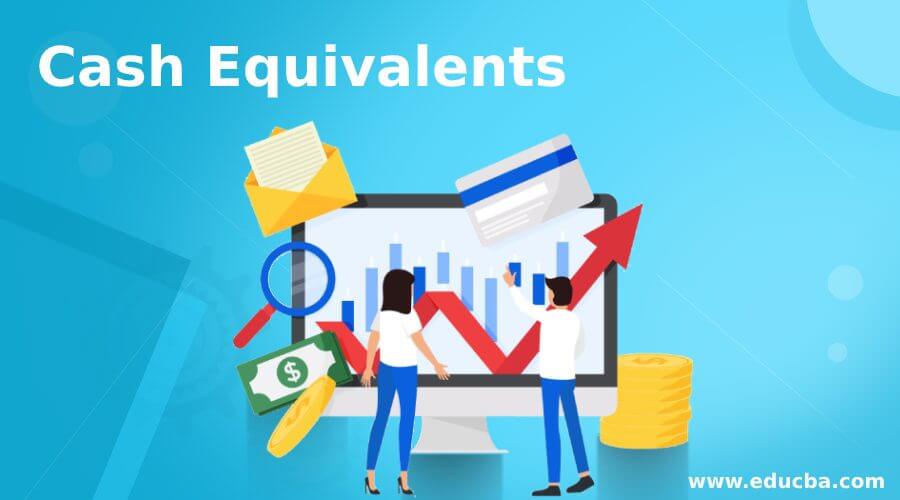 Definition of Cash Equivalents
Cash equivalents are those short-term investment securities that are highly liquid i.e. which can be easily converted into cash. They generally have a maturity period of 90 days or less and do not have any restrictions attached to them which makes it easy to convert them into cash in a shorter period. They usually carry a low level of risk and high credit quality.
Explanation
Cash equivalents are recorded on the balance sheet under current assets and it includes the financial investments that can be readily converted into cash. It provide an understanding of the company's short-term liquidity. The level of cash equivalents indicates whether the company would be able to meet its short term-liability or not. It follows that lower the cash equivalents lower the liquidity and vice-versa.
Since these do not carry a high risk, therefore, they are classified as low-risk and low-return class of investments by the investors. A company with high cash and cash equivalents is also a target for acquisitions or takeovers as the acquiring company would have readily available cash to finance their acquisition and other activities.
Examples of Cash Equivalents
Here are some of the examples :
Commercial Papers: It is a kind of bearer document or promissory note issued by large companies to meet their short-term obligations.
Treasury Bills: Treasury bills or T- bills are generally government securities. They give no interest but are generally issued ata discount. Once the securities mature government provides the full maturity amount.
Certificate of Deposit: certificate of deposit (CD) carries a fixed interest rate and a maturity period and is issued by banks to raise money from the secondary market.
Marketable Securities: These are equity as well as debt instruments that are traded on the public exchange. They are considered cash equivalents due to the ready availability of their price on the public exchange.
Other Money Market Instruments: Apart from the above there are other money market instruments as well such as bankers' acceptances, bills of exchange, repurchase agreement, short-lived mortgage, asset-backed securities, etc.
What Does Not Belong in Cash Equivalents?
The idea of cash equivalents is that the investment can be readily converted to cash and there should be no restriction on that specific investment security.
For example,if short-term investment security is being used as collateral to an outstanding loan then it will be separately reported and cannot be included in cash equivalents as there isa restriction attached to itself.
Another exception is inventory which is a current asset but cannot be readily converted into cash in a general market scenario. For this reason, inventory is also not included in the calculation of the liquid/ quick ratio of the company.
Uses of Cash Equivalents
These has a number of uses as follows:
They can be used to meet short-term liabilities of the business such as account payables.
They can be used to buy inventories, meet operating expenses, and make other purchases.
They indicate the liquidity position of the company. The higher the cash equivalents, the higher is the liquidity.
They help in the financing of acquisitions.
Advantages and Disadvantages
Below are the advantages and disadvantages mentioned:
Advantages
Advantages are as given below:
The company often invests in cash equivalents to earn interest on the funds till the time they do not need them in the business.
They are highly liquid and thus, they can be easily converted into cash at the time of need.
Cash equivalents sometimes help in financing acquisitions of the company.
Disadvantages
Disadvantages can be referred to as below:
In a way, it is a loss of revenue. Let us say, a company invested in cash equivalents more than what was necessary due to market conditions or other reasons. It would certainly result in a loss of revenue because the company would have earned a higher rate of interest if it would have invested the money somewhere else.
They generally have a lower rate of return, and they are not able to keep up with the inflation rate.
Conclusion
It is clear from the above discussion that cash equivalents are an integral part of the company's current asset as well as working capital. It helps in maintaining liquidity, meeting operating expenses, and paying off short-term debts. The amount of cash equivalents on the balance sheet provides information regarding the operating strategy of the company. It differs and depends on the type of industry the company is operating in and its growth stage and strategy.
Recommend ed Articles
This is a guide to Cash Equivalents. Here we also discuss the definition and uses of cash equivalents along with advantages and disadvantages. You may also have a look at the following articles to learn more –