Updated June 1, 2023
Los Angeles, California
Restaurants in Los Angeles are among the finest places in the nation to eat because of its countless cuisine options, first-rate vegetables, and skilled chefs. Numerous well-known cities in the region of Los Angeles serve delicious cuisine. Discover West Hollywood's treats, Beverly Hills's forte, or the culinary fusions in Santa Monica or Downtown.
Los Angeles now ranks as the top eating destination because of this. A city in the world can rarely hit so many home runs with so many different types of cuisine, both informal and refined, Due to their wide variety and capacity to take on creative ideas. Also, the combination of modern art-inspired and luxe cuisines can be easily accessible at restaurants in Los Angeles.
Most eateries offer delicious vegetarian selections, and many also offer gluten-free options. Naturally, Los Angeles has served upscale cuisine. However, it is easy to locate eateries and coffee shops that specialize in meeting vegan, lactose, gluten-free, or even other diet requirements.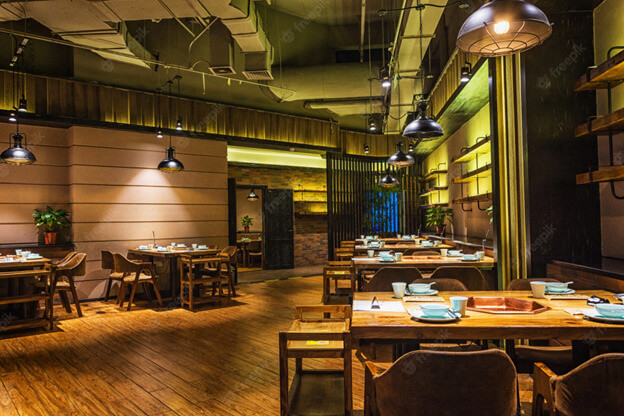 Modern Art-Inspired Restaurants
Here is the list of the Best restaurants in Los Angeles.
#1 Little Sister
A little restaurant with a large heart is in the bustling center of Downtown's dining district. Young and daring people frequent Little Sisters for authentic Southeast Asian cuisine, beer, and wine. We chose the lemony fried chicken, which is worth dreaming about for weeks, glass noodles bathed in chili lime sauce, and imperial rolls loaded with prawns and taro root.
#2 Cassia
There is an evident enthusiasm in the crowd knowing Santa Monica is again on the cuisine map of Los Angeles among Cassia's young, energetic audience. Order the kaya toast or the laksa pasta curry at the Los Angeles equivalent of New York's Indochine for bright Vietnamese cuisine and drinks to match.
#3 2 Michelin Stars
One of the reasons 2 Michelin stars was honored by Providence is that it has had a constant rating as one of the most incredible restaurants in Los Angeles over the years. To produce dishes that combine Californian cuisine with Greek or Asian flavors, the chef frequently uses wild fish collected in American seas.
Moreover, as one could anticipate, the staff carefully guides their guests in selecting a wine that goes nicely with their meal. Avoid skipping dessert! It consists of luscious cottage-made Hawaiian cocoa, speculoos crumb, and smoked pecan gelato.
#4 Zinc Cafe
Zinc Cafe inside the Arts District has a relaxed, open atmosphere. It is the ideal location for dinner or brunch in such aesthetics that feels quite intimate. This menu, which features omelets and the well-known french toast, is a favorite among vegetarians. They even enjoy eating here with their meat-eating buddies! Visit their pantry to purchase local delicacies and goodies to enjoy at home.
#5 The Edmon
We cherish The Edmon. It is exquisite and stylish without costing the usual amount. This treasure was on Melrose Avenue at the old Hollywood Historic Hotel, close to West Hollywood. Near the bar, the interior is cozy and appealing, almost magical; otherwise, go to the green courtyard, where the guest may eat while enjoying traditional Italian lighting.
It is a great touch that they frequently have live music playing. Additionally, they have a perk that needs to be more appreciated: free parking, which is rare compared to other restaurants in Los Angeles.
#6 Porto's Bakery
The Porto family continues to use only the best ingredients available today to maintain the tradition's steadfast commitment to excellence. The thousands of satisfied customers have given each Porto's Bakery store excellent reviews for a reason. Their pastries are pretty delicious.
For this reason, hungry people wait in line all day long to purchase their favorite cheese pastries and other Cuban delicacies. If one already becomes obsessed with their food, Porto's now shipping their most well-liked goods so that their beloved customers can make them at home.