Updated April 6, 2023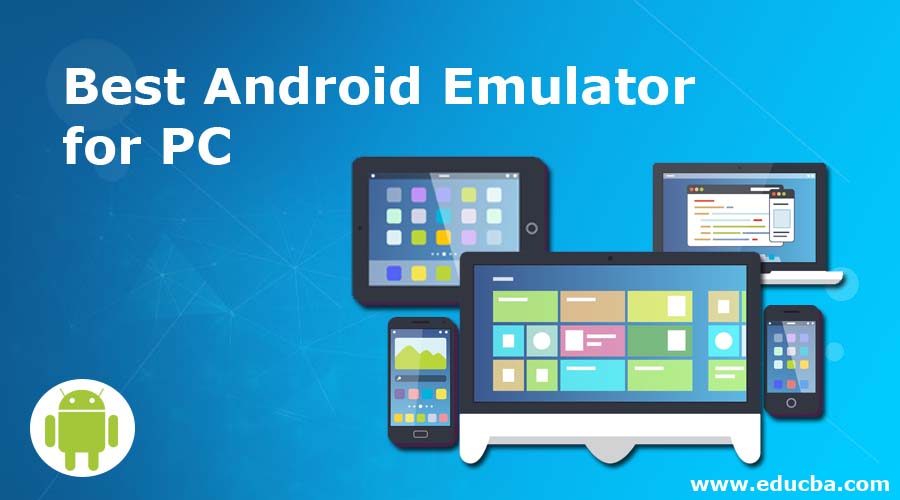 Best Android Emulator for PC
Android emulators serve a number of purposes: from developers to large-screen players testing games. Ordinary users would also like to experience Android OS with a mouse and keyboard on a Windows PC. Perhaps you're switching from iPhone to Android, or you just want to test a custom ROM; Windows 10 has endless opportunities using Android Emulators. While BlueStacks has always topped the list of telephone emulators for PCs, there are few who pick up crazily quickly.
Who is Using the Emulator?
The Android simulator has three primary applications. The app creation is the first most common case of use. Until launch, Android app and game developers want to test their apps and games on many platforms. The simulator is specifically built for Android Studio. However, even for this form of usage, Genymotion and Xamarin are fantastic. For gaming, an emulator is the second most commonly used. Gamers on their PC use an emulator to make games more playable. Bluestacks, MeMu, KoPlayer, and Nox, are the best emulators for Android gaming.
Android Emulator for PC
Now we will be going to see the top Android Emulator for PC, which are as follows: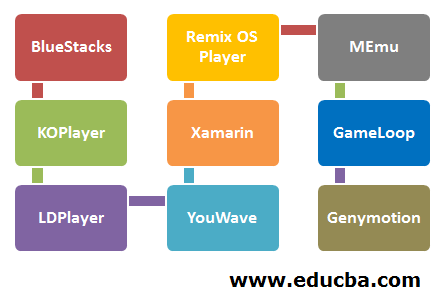 1. BlueStacks
The most common emulator in Android is BlueStacks. This is why there are so many. It is Mac and Windows compatible. It also gets frequent and functional updates. Mobile gamers are targeting this emulator. It's one of the most powerful emulators. It's got multiple apps that boost it. Compared to its previous iteration, the speed of the main cell phone, the BlueStacks 4, increases by up to 6-8 times. A 64-bit version of Android 7.1.2 will upgrade to the new BlueStack 4, which improves performance and efficient storage.
2. KOPlayer
KOPlayer is an emulator for Android games that focuses on providing a free, lightweight gaming experience. You can see a few advertisements here and there because of their free rate. The map and gamepad emulation system supports the keyboard. The bad side is that often it freezes from the blue of this Android emulator. In fact, this simulator is a little slow and makes downloading the Android simulator hard for the user.
3. LDPlayer
Another Android emulator that is often used by gamers is LDPlayer. It includes mostly player-oriented features and supports the new titles, including keyboard mapping functions. It provides monthly daily updates. It supports a host of other games, such as Black Desert Mobile, Brawl Stars, Clash Clans, PUBG Mobile, etc. The latest update fixes the bug that triggers a Duty Call: Phone crash. It's a good experience, though, otherwise.
4. Remix OS Player
One of the more recent Android PC emulators is Remix OS Games. It runs Marshmallow for Android. It's very easy to install and use it. It gives gamers mainly facilities. The gamer feature and customizable toolbar are included. It can play many games simultaneously. That said, the emulator is pretty clean and, therefore, can be used as a tool for development.
5. Xamarin
Xamarin is an Android Studio-like integrated development environment (IDE). It can be linked to an even bigger programming environment like Microsoft Visual Studio. It also features an integrated simulator for the testing of an app or game. Just for developers is recommended. The setup is very boring to consume daily. You can customize the Xamarin emulator to suit your requirements. This is optional and may need to discuss a payment package for businesses and other large teams.
6. YouWave
YouWave is a previous Android PC emulator. The Ice Cream Sandwich is used for its free version, and you get the Lollipop version in the paid edition. It's pretty quick to install. It includes no game-like features but still plays games, making it perfect for light gaming and productivity. In a very long time, we can't find any major change, so the edition is badly out of date with Lollipop.
7. MEmu
MEmu is another well known Android simulator for gamers. It supports both AMD and Intel chipsets, one of its most significant features. In particular, most developers take care of the AMD platform. The BlueStacks and related emulators are identical in general. Recent updates have also added smart keymapping and the regular enhancements inconsistency and error corrections.
8. GameLoop
GameLoop is an Android gaming simulator. The term Tencent Gaming Buddy was previously named. You can quickly install the emulator, and the games go well. This simulator is, however, not appropriate for usability and production research. This is quite a successful game emulator and has a large range of new games. The controls and performance of the keyboard are fine.
9. Genymotion
Genymotion isn't your casual Android PC emulator; it's all developers targeted. You can test applications on a variety of virtual devices in different Android versions with the Android simulator. The SDK and Android Studio emulator is compatible. This also operates on Linux and macOS. As Genymotion is built, it is equipped with several developer-friendly features. And it may not be the best option to check Android on your computer.
Conclusion: In this article, we have seen what is Android Emulator, its application, along with the top Android Emulator for PC available in the market. You choose any one of them based on your requirement. I hope you will find this article helpful.
Recommended Articles
This is a guide to Best Android Emulator for PC. Here we discuss the Introduction and the top 9 Android Emulators for PC like BlueStacks, KOPlayer, LDPlayer, etc. You can also go through our other suggested articles to learn more –