Updated June 16, 2023
Best Books for Reading about Behavioral Finance
Behavioral finance books explain the psychology of investors affects the market. It studies the psychological prejudices of investors and financial practitioners. Understanding Behavioral Finance can help economists understand consumers' financial decisions and how it affects the market.
The list of books that we have provided below will give the readers a clear understanding of behavioral finance. These are essential reads for anyone who wants to increase their knowledge about the subject or requires to know more about it for career purposes.
Below is the list of books through which professionals and beginners can enhance their understanding of behavioral finance.
Now we will go through the reviews individually.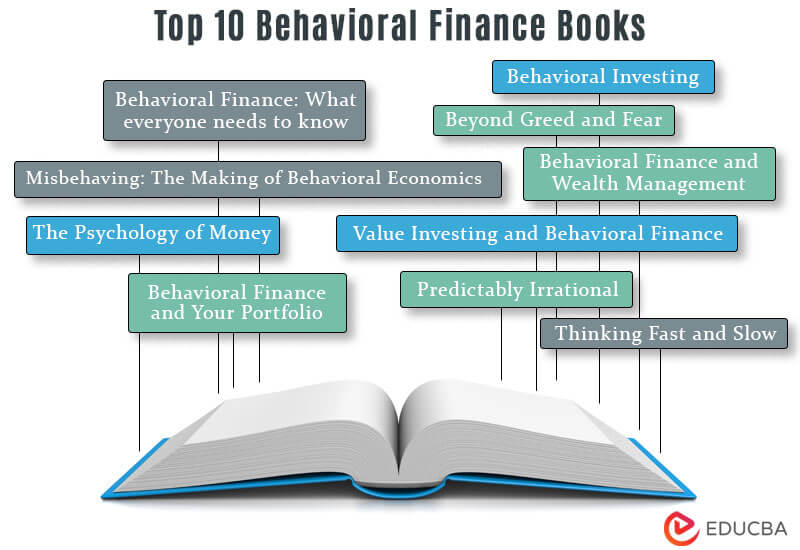 Book #1:  Behavioral Finance What Everyone Needs to Know
Authors: Greg Filbeck, H. Kent Baker, John R. Nofsinger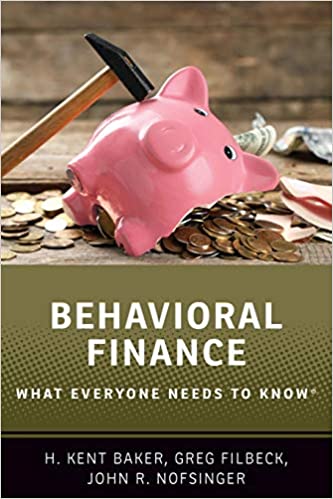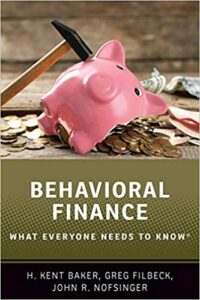 Get this book here.
Review
John R. Nofsinger is a renowned expert in behavioral finance. This book on Behavioral Finance explains people's common mistakes while investing and managing their finances. The book gives an insight into the social and cultural biases of the consumer and how they interpret and process financial information.
Key Points
The author advises its readers to identify their psychological and cognitive biases.
The book tells readers how to correct their mistakes.
It deals with the events that escalated into the 2007-08 recession and how it prompted the common people's understanding of financial decisions.
Book #2: Behavioral Finance and Wealth Management
Author: Michael M. Pompian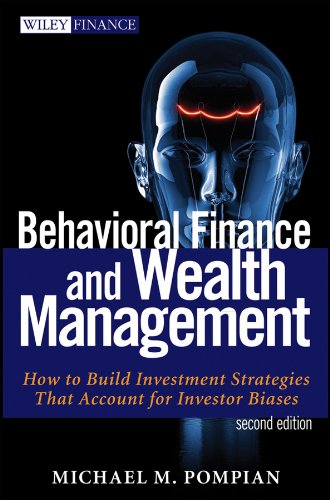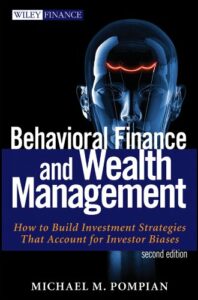 Get the book here.
Review
Having certain biases while investing or before making a financial decision is natural. This book will help its readers understand Belief Perseverance Biases, Information Processing Biases, and Emotional Biases, along with other biases. It talks about how these biases affect financial decisions. In addition, this book will also help in strategizing investment and wealth management in specific ways.
Key Points
This book provides great insights into cognitive and behavioral biases and how to overcome the biases while investing and financial planning.
The book explains relevant and practical issues with ease, which will help professionals and beginners in the financial realm.
It is a self-help book for investors and financial advisors, providing a framework for understanding market inefficiencies. It tells readers how to convert these inefficiencies into profit-earning opportunities.
Book #3: Value Investing and Behavioral Finance
Author: Parag Parikh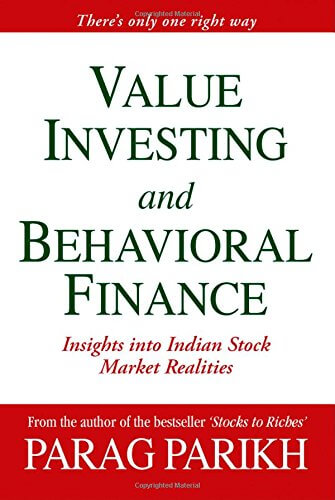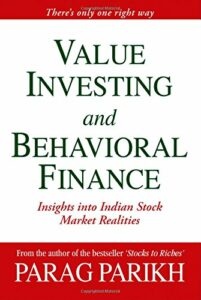 Get the book here.
Review
When stock market returns dwindle, and investors' confidence erodes, this book makes its readers understand the value of an investment and how to gain returns by being consistent. It helps its readers identify valuable investment opportunities in sectors like growth stocks, IPOs, PSUs, Equity markets, and index stocks. It is a must-read book for a stock market enthusiast.
Key Points
The author has focused on the mistakes people make while investing and has tried to rectify the errors based on his in-depth research of the Indian capital market.
This book explains how behavioral biases affect investment decisions. It also describes how long-term value investing and contrarian investment strategies can give good returns.
This book highlights how to pick good investment opportunities in the form of growth and commodity stocks. It teaches how to identify a "crisis" or "bubble" in the market.
Book #4: Thinking Fast and Slow
Author: Daniel Kahneman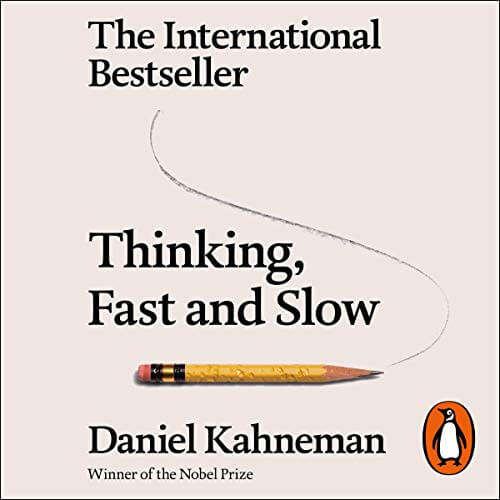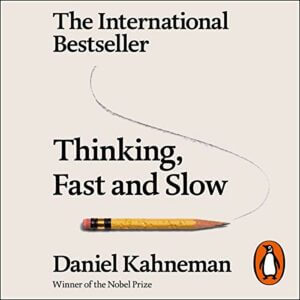 Get the book here.
Review
Daniel Kahneman is a Noble Prize-winning author. His notable works on the psychology of decision-making and behavioral economics. This book will explain to its readers how and when one should trust intuition and how to take advantage of both slow and fast thinking. This book is exciting with real-life examples, professional and personal experiences, and how we make decisions using System 1 and System 2.
Key Points
The book emphasizes the thinking process of the human brain. It shows how 2 systems of the brain fight for supremacy with real-life examples.
This book shows the pros and cons of slow and fast thinking and how we overestimate our ability to predict the future.
It helps formulate strategies to prevent mental lapses that frequently result in difficulty.
Book #5: Predictably Irrational
Author: Dan Ariely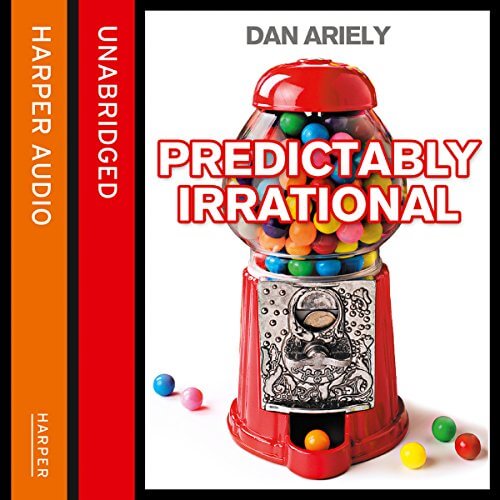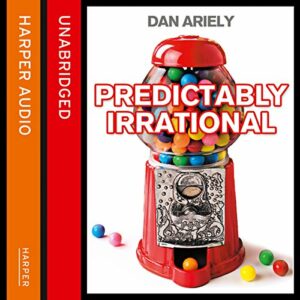 Get the book here.
Review
This book explains why we make irrational decisions considering them as rational and logical decisions. It is a witty and genuine take on human thinking. The author tries to answer the basic questions of why we do what we do. The book gives real-life examples of relativity and how our attraction to the words "free" and "zero" affects decision-making.
Key Points
The book talks about how using real-life examples helps understand the psychology behind decision-making.
It uses everyday experience to explain the concept of behavioral finance to its readers.
It is a true companion for those who want to explore behavioral finance.
Book #6: Behavioral Investing: A Practitioner Guide to Behavioral Finance
Author: James Montier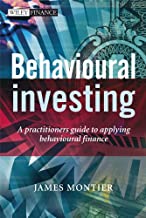 Get the book here.
Review
This book intends to cover the applications of behavioral finance. The book deals with applied psychology and emphasizes biases and market issues. It describes in-depth research on applied psychology to challenge the prevailing market theories and practical applications, which makes investing more accessible.
Key Points
The book covers the learnings on "The Tao of Investing," "The Seven Sins of Fund Management," and "Investment Myth Busting."
Real-life examples of how psychologically influenced investment models can benefit an individual's wealth.
This book can be helpful for investment professionals and financial aspirants.
Book #7: Behavioral Finance and Your Portfolio
Author: Michael M. Pompian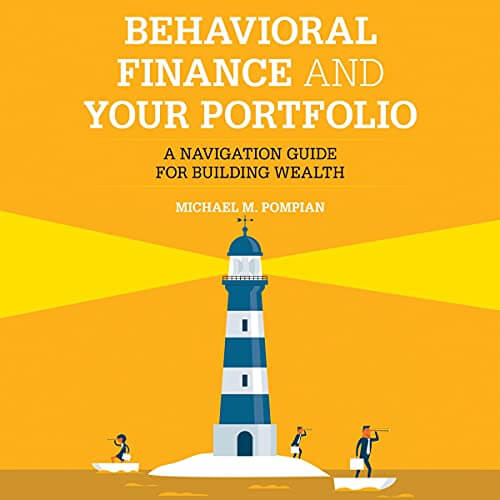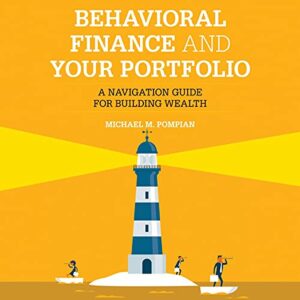 Get the book here.
Review
This book's author is a seasoned campaigner in the field of behavioral finance, i.e., Michael M. Pompian. The book's prime focus is to maximize and manage the portfolio while dealing with cognitive, emotional, and anchor biases.
Key Points
Learn the difference between emotional and cognitive biases with the help of several case studies and quizzes mentioned in the book.
The readers will learn how investor bias prevents them from maximizing their wealth.
Learn the art of investing even when the market is challenging and unfavorable.
Book #8: The Psychology of Money
Author: Morgan Housel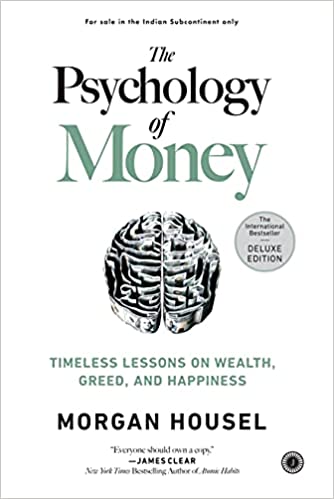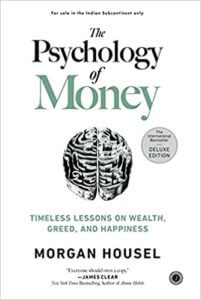 Get the book here.
Review
Morgan Housel is the 2-time winner of the Best in Business Award. The book deals with the complicated relationship between humans and money. The author emphasizes the importance of long-term investing, patience while investing, and time and savings. It explains the difference between being rich and being wealthy.
Key Points
Your behavior with money is often more important than how intelligent you are.
It is a book that will teach you about financial decisions.
It will also tell you how making the right decision will help you amass a good amount of savings in a reasonable time.
Book #9: Misbehaving: The Making of Behavioral Economics
Author: Richard H. Thaler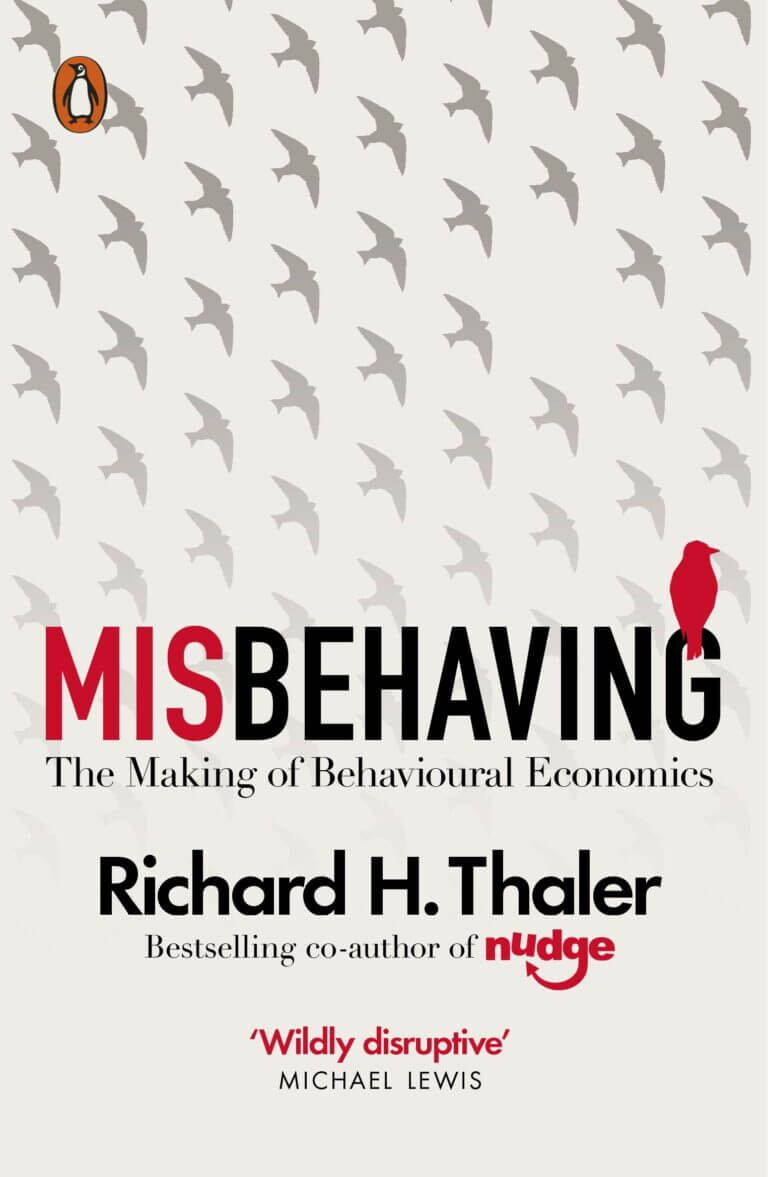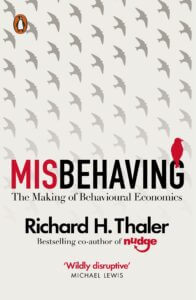 Get the book here.
Review
Richard H. Thaler is the renowned Noble Prize winner author in economics and one of the founders of the field of behavioral economics. This book of his covers the core concept of behavioral economics. The book explains how our cognitive biases affect decision-making, often proving irrational. The author has used his personal experience to overcome emotional and cognitive biases.
Key Points
This book explains how different types of information affect people's decisions and how their biases, herd mentality, and cognitive rationality influences social and economic outcomes.
It explains the rationale behind any decision and why we take it.
This book is a humorous account of behavioral economics with real-life examples. It explains the history and evolution of behavioral economics as a subject.
Book #10: Beyond Greed and Fear
Author: Hersh Shefrin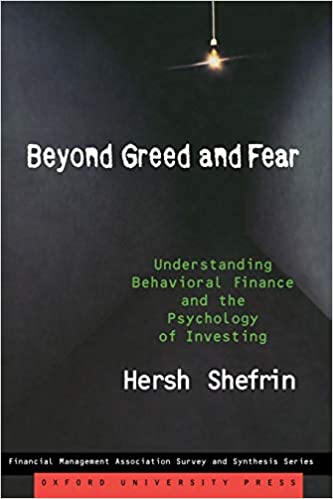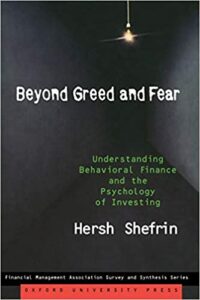 Get the book here.
Review
In this book, Hersh Shefrin discusses the psychology of fear and mistakes. Mistakes are part and parcel of life. No matter how experienced a person is, they are bound to make mistakes. And when some lucrative opportunity arrives, we tend to let bias, overconfidence, and emotions cloud our judgment. The author uses the latest research to understand human behavior while selecting stocks, investments, etc. This book will explain the minuscule details of behavioral finance.
Key Points
Everyone is prone to make mistakes, whether a common person or a wall street professional.
An in-depth explanation of "market inefficiencies", "heuristic biases," and "frame dependence".
Holistic explanation of Behavioral Finance.
Recommended Books
Our top 10 Behavioral Finance Books article aims to help you. For more such articles, EDUCBA recommends the following,