Updated April 7, 2023
What is an AI Startup?
AI startups use artificial intelligence and the latest technologies, such as Machine Learning to excel in the business and fulfill client requirements.
For example, Alexa from Amazon is present in many American households. Moreover, Amazon announced in August that it would acquire iRobot Corp. for $1.7 billion. This acquisition may enable Amazon to increase the presence of AI in homes worldwide.
Artificial Intelligence (AI) is synonymous with industrial growth and development. AI's amalgamation in different fields facilitates all aspects, like product designing, shopping, virtual assistance, surveillance, logistic supply chain, and autonomous vehicles. AI-based solutions give precise, timely insights into client demands and desires. Additionally, they assist developing enterprises make quick adjustments to their current portfolio or even create new ones. 
Key Highlights
AI startups are when a business employs artificial intelligence to automate and grow their business
Integrating AI into various industries facilitates all aspects of companies
Numerous industries in Italy, including the telecommunications and financial services sectors, will likely benefit from implementing artificial intelligence
Before deciding to use AI technology, it is essential to pick the appropriate sector and conduct an extensive study into it as well as the needs of the country.
AI Adoption In Italy
Implementing artificial intelligence (AI) can boost Italy's economy's revenue by roughly 23%. Financial services, high-tech industries, and telecommunications are among the top sectors that will benefit from it. In Italy, there are 473 AI startups. According to a study, as of 2019, 10,630 creative businesses with more than 40,000 investors increased employment in Italy by 6% per six months.
Moreover, government programs are also encouraging budding entrepreneurs to commence AI startups in Italy. Italy has residency by investment and dual citizenship opportunities to enhance its data science and IT infrastructure.
Availability of citizenship will come with its benefits, such as access to Europe and all Schengen Zone, tax benefits, and Europe rights for you and your family. You can get in touch with these Italian Dual Citizenship experts to learn about the qualification and application process. The professionals also assist in meeting the requirements and streamlining the visa procedure. It makes the legal requirements for establishing a firm easier.
Best AI-Based Business Ideas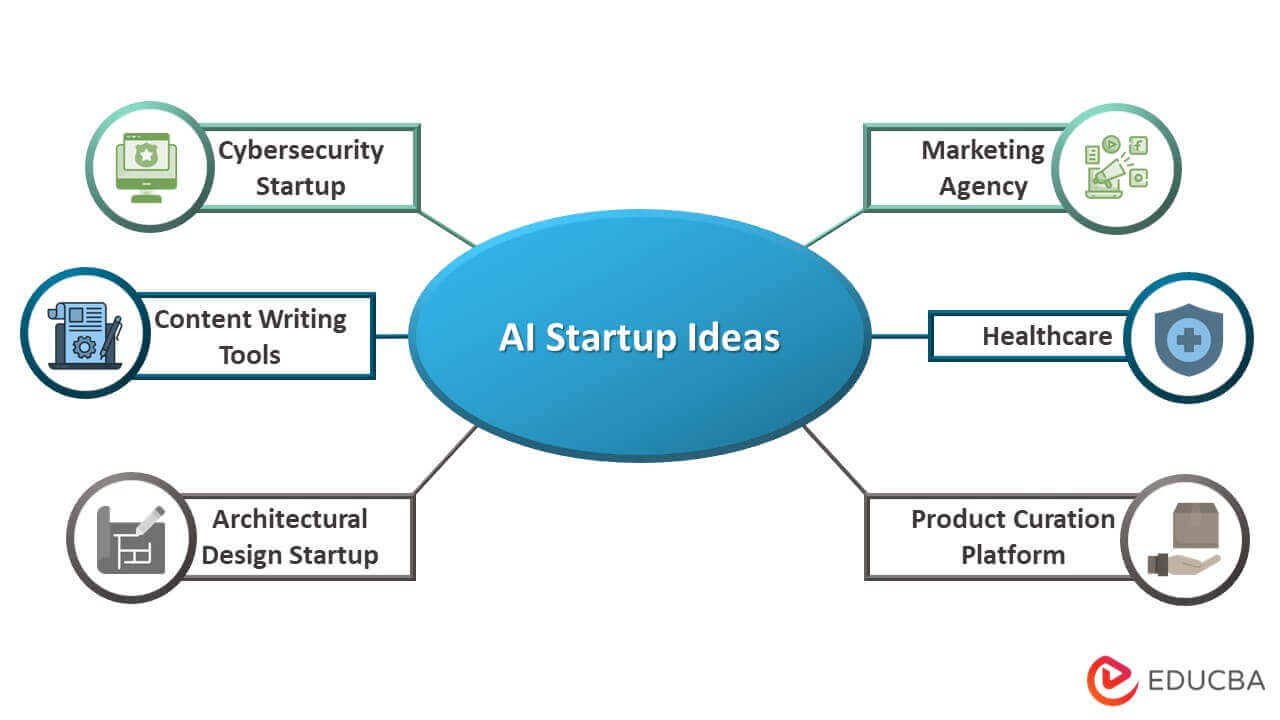 Cybersecurity Startup
According to a survey, Italy is among the top countries exposed to banking malware
Nearly 60% of Italian companies have observed ransomware attacks in the past years, threatening businesses and customer privacy. Therefore, the need for efficient cybersecurity is surging
They can create a hyper-converged cybersecurity infrastructure using artificial intelligence and machine learning
It will aim to detect potential attacks and their patterns. Hence, providing robust security to the businesses.
Marketing Agency
Businesses in Italy understand the importance of attracting the target audience to increase brand awareness and generate revenue
AI-driven systems help learn about the competitors' strategies and evolving marketing scenarios
They automatically evaluate a firm's marketing performance and suggest effective strategies
It assists with keyword research to send emails and gives AI startups an edge.
Content Writing Tools
Nowadays, people rely on online content as a source of information. However, it is stressful for content creators to produce high-quality content in large quantities consistently
Therefore, you can relieve some of this burden by developing AI-based writing tools
An AI writing program can assist in creating material as per the user's purpose
To make a business successful, one can integrate AI with digital marketing services and provide a comprehensive package to agencies and professionals.
Healthcare
While robots are already applicable in operation theaters, the use of AI in diagnoses and securing medical records will accelerate the healthcare sector
AI startups in healthcare can assist in providing advanced treatment and saving costs
Machine learning and artificial intelligence can save lives as they'll lower the preparation time and deliver better results
However, AI startups take heavy initial investment and a thorough study.
Architectural Design Startup
AI concept can be helpful areas in the architectural field
You can use advanced technology for creating layouts, planning, and finalizing floor plans and their organization
This AI startup can elevate productivity, provide a better user experience and smoothen the overall workflow
However, you need to have enhanced knowledge about the architecture field and experience with how the industry works to integrate AI to facilitate the work.
Product Curation Platform
Product curation through AI is a great idea to improve a product's online presence without spending a lot of money or effort
The software can swiftly sort through the available information and monitor user interests and clicks
It can further personalize items and send emails and newsletters to subscribers informing them about the products.
Final Thoughts
The development of AI in Italy is still in the beginning phase. Therefore, the businesses establishing their market value will reap numerous benefits in the upcoming years. Nevertheless, it is critical to choose the right industry and research it thoroughly, along with the country's requirements, before finalizing your decision.
Frequently Asked Questions (FAQs)
Q1. How are startups using AI?
Answer: By improving and automating marketing operations, AI enables firms to improve their marketing techniques. These duties may involve creating content, running online ads, and email marketing. Nowadays, marketing automation solutions are widely available to marketers.
Q2. How to start an AI startup?
Answer: You can launch an AI company by focusing on a low-cost, long-term business plan. Then create and preserve private data, which is a priceless resource for an AI startup. Moreover, focus on providing real-world solutions to real-world issues, hire personnel who can support your objectives, and converse in your client's native language.
Q3. What are the top AI startups in 2022?
Answer: Leading AI-based companies include Amazon Web Services, IBM, DeepMind, and H2O.ai, among others.
Q4. Why are AI startups important?
Answer: AI-powered products can fuel economic growth. Training data are essential for companies developing AI-based products since they can create or upgrade their algorithms with them. It is particularly true for AI companies developing new algorithms and solutions.
Q5. How much does an AI startup cost?
Answer: You may spend up to $40,000 annually if your business employs third-party AI software, such as a chatbot. The price of a custom AI solution might range from $6000 to $300,000.
Recommended Articles
This article guides you on why Italy is ideal for commencing AI-Based Startups. Read the following article to learn more,