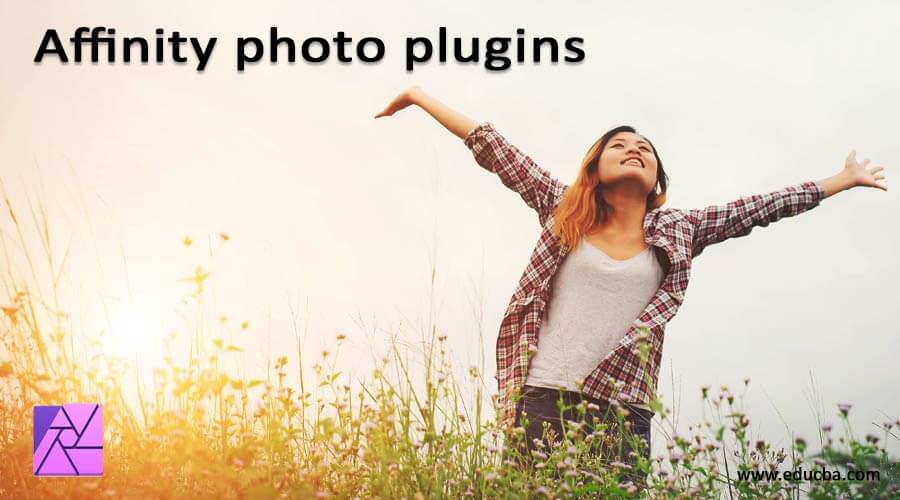 Introduction to Affinity photo plugins
Affinity Photo Plugins can understand as additional software that extends the range of effects of this software for different types of purposes. We can use installed Photoshop-compatible 64 bit plugins as a plugin of this software but some of the plugins cannot automatically work for Affinity Photo that means we have some plugins that have auto-configuring features and install themselves into the plugins folder of Affinity Photo but in some cases, we have to install plugins manually in the plugins folder of this software. Today in this article we will discuss how we can make Photoshop plugins compatible with Affinity Photo.
It depends on the features of the plugin that it will install automatically or you have to install it manually. So let us have a look at how we can have both in the plugins folder of Affinity Photo.
Automatically Installed plugins
Some of the third party plugins get installed automatically in the default plugin folder of Affinity Photo and we need not make any additional settings for this.
To view auto-configured installed plugins of this software we have to go through some steps and these steps are:
Go to the menu of Affinity Photo and from the list choose the Preferences option.
In this Preference panel, there is a Photoshop Plugins tab so select it by clicking on it.
Then click on the Open Default Folder Finder tab of this panel and you can see all automatically installed plugins here.
If the you want to install any such type of plugins that are in the untested or unsupported category, then you have to go through these steps that are:
Go to the Preferences panel of this software by the same way as we have discussed above then at the bottom left corner of this panel there is an option 'Allow "Unknown" plugins to be use'. Enable this option by click on the check box of.
After enabling this option close Affinity Photo software and restart it. Now any installed plugins of Photoshop can be found in the list of Filters menu of this software.
Manually link plugins file
Some of your desired plugins may not install automatically in the plugins folder of this software so you have to install them manually at the required location of this software so for that we have to go below-discussed steps :
Go to Menu of Affinity Photo and choose the Preferences option. Once you choose it a panel of Preference will open.
Here in this panel select the Photoshop Plugins tab by clicking on it.
There is a Plugins Search Folders section and at the lower right corner of this section, there is Add button so click on it.
Now search for the folder where you have .plugin file. It may be in the plugins folder of Photoshop or any other location.
Once you choose the file of your desired plugin it will add to the Affinity Photo plugins. You can add any plugin as per your requirement by the above-discussed method.
After installing plugins, we need to allow some of their supporting files for working on plugins properly. So let us have look at it too.
Access to supporting plugin files
Many times some of the plugins need some supporting files for the proper working of them so for that we have to make few adjustments. So let me tell you how you can do that.
Go to the menu of Affinity Photo again and choose the Preferences option.
In the open panel of Preferences, option go to Photoshop Plugins tab then under the Plugin support folders section box there is Authorize Global option. So click on it.
Here you can click on Authorize and access for support files will be applied or you can select the particular directory that has support files the press the Close button.
Location of Your Affinity Photo Plugins Folder
Some older plugins or plugins that don't have an installer won't find the Affinity photo folder itself so for that we have to copy there. 8BF plugin files into our Affinity Photo plugins folder. You can find the Affinity Photo plugins folder in the following way:
Go to the C drive of your computer then the ProgramData folder. Here in this folder, you will find the Affinity Photo folder.
Open this folder and in this folder, we have 1.0 folder, open it too and there is a Plugins folder in which you can paste copied files of plugins.
You can paste number of plugins files here one by one which you want to have in Affinity Photo. After pasting your desired plugins file restart Affinity Photo software.
After restarting Affinity Photo go to Filters menu of menu bar and you can have you desired plugin in the list of it.
Photoshop Plugins not in the list of Filter menu
It may happen that you are unable to find your installed plugins in the list of Filter menus. So for that, you can through the following thing:
Generally, we find our installed plugins in the drop-down list of Namesuppressed option of the Filters menu and by clicking on our desired one we can start to use that.
Or you can go to Effects then Plugin Filter and in the Namesuppressed menu (It is for Paint Shop Pro) you can find installed plugins.
If you have a number of plugins installed, then you can go to the drop-down list of 'Other' option of the Filter menu in place of Namesuppressed option.
These are some points about which you must have knowledge for working with the plugins of this software and having a good command of their parameters.
Conclusion – Affinity photo plugin
I told you how you can have plugins of Photoshop in Affinity Photo and use them for a different types of purposes. Now you can have your desired plugins in this software without facing any difficulties during installing them and also have benefited from them for enhancing the working ability of this software in many ways.
Recommended Articles
 This is a guide to Affinity photo plugins. Here we discuss how we can make Photoshop plugins compatible with Affinity Photo. You may also have a look at the following articles to learn more –