Updated July 13, 2023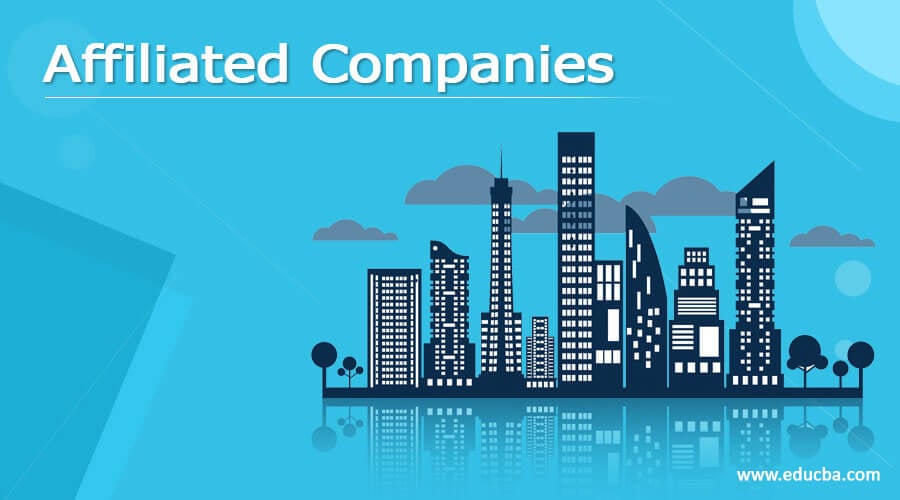 What are Affiliated Companies?
Affiliated companies are entities or companies in which one company has less than 50% shares of another company or a third company has minority interests (less than 50% interest) in these companies.
How Does it Work?
When a company or entity has less than 50% share capital in another company, then the companies are said to be affiliated companies. That means one company is having a minority interest in another company. The company, having less than 50% control, cannot have day-to-day management control over its affiliates, but it has the power to influence the decision of its affiliates.
Multi-national companies create affiliate companies in other countries for investment purposes and create synergy environments. Though the parent company cannot have full control over its affiliates, it can affect the decision of its affiliates.
Example of Affiliated Companies
Suppose there is a company X in Spain that wants to have supply chain control in Singapore. So for that purpose, it acquires 32% of shares of company Y, which is situated in Singapore. With that, Company X is earning capital gains from Capital Y, and also it will have more control over the supply chain in Singapore.
Real-life Example of Affiliated Companies
Hyundai Group is a conglomerate headquartered in South Korea. Its supply chain advantage and cost reduction plan has many affiliates with less than 50% shareholding. For example, Hyundai Mobis is the parts and service arm of Hyundai Group, in which the shareholding is less than 50%. In addition, Kia Motors is another major affiliate of the Hyundai group.
What Companies have the most Effective Affiliate Programs?
Hyundai group is the South Korean group which is having one of the most effective affiliate programs. For its cost reduction and supply chain efficiency, Hyundai Group is having many affiliated companies.
Below are the affiliate companies of the Hyundai Group:
Automobile: Hyundai Motor Company, Kia Motors
Parts: Hyundai Mobis, Hyundai Kefico Company, Hyundai MnSOFT, Hyundai, etc.
Steel: Hyundai Steel, Hyundai BNG Steel, Hyundai Special Steel
Construction: Hyundai Engineering & Construction, Hyundai Architects & Engineers Associates, etc.
Logistics: Hyundai GLOVIS
Heavy Industry: Hyundai Rotem
Finance/Service: Hyundai Card, Hyundai Capital, etc.
IT/Software: Hyundai AutoEver, Hyundai NGV, GIT
Others: G-Marine Service, Hyundai Farm Land & Development Company
Advantages of Affiliated Companies
Below are the advantages of affiliated companies:
When a company is trying to enter a new market to gain revenue growth, having the affiliated company route helps fulfill the objective.
If a company is trying to move into a new geography or country, it would be for the company to go on its own. However, becoming a parent of an affiliate established in that country will help minimize the risk.
Investing in a company as an affiliate can generate a higher return and capital gain for the company.
If a company buys raw materials from another company, then it could be beneficial for the company to gain control over its supplier and make the company its affiliate to have better cost control. In that case, in the event of an increase in material cost, the parent company will have a better competitive advantage.
Suppose a company expects that a smaller company can dent its revenue in a particular region to have a better synergy purpose. In that case, it can acquire the smaller company as an affiliate to have synergy in revenue.
There could be various tax benefits to having an affiliate company.
Disadvantages of Affiliated Companies
Below can be the disadvantages of affiliated companies:
First, the parent company has less than 50% of affiliate companies. That means it cannot control the decision of the affiliate company.
Since the parent company does not have major ownership, it cannot have voting rights over the affiliates, nor can it control the board of directors of affiliates.
Key Takeaways for Affiliated Companies
Though the parent company does not have control over the affiliates, it cannot control the business's day-to-day operation. The main purpose of having the affiliate is to have synergy gain and supply chain advantage over its competitors. Companies also want to use the affiliate option to invest in high-growth companies without assuming liabilities.
Conclusion
Affiliated companies are firms in which the parent company has less than 50% ownership. That means the parent company is not having major ownership in its affiliates. Therefore, it will not be having decision power in the affiliates. There are various reasons for a company to have an affiliate process. For example, the company may want to take the supply chain advantage or gain synergy by having an affiliate. It may also want to invest in a high-growth company without assuming the liabilities of the affiliates by having less than 50% control.
Recommended Articles
This is a guide to Affiliated Companies. Here we also discuss the definition, working, and example of Affiliated Companies along with its advantages and disadvantages. You may also have a look at the following articles to learn more –