Privatization
Privatization means the transfer of ownership from government-owned to privately owned. The ownership shift occurs from a governmental business, operation, or property to a private or non-governmental institution. Thus, the public sector gets converted into the private sector under privatization.In this article, the aim is to
understand the major advantages and disadvantages of privatization.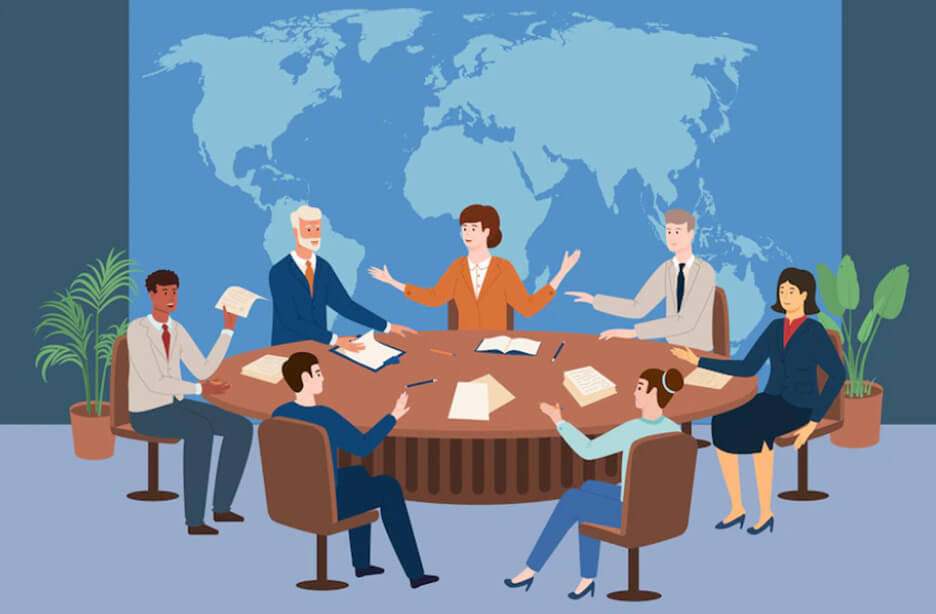 Advantages and Disadvantages of Privatization
Given below are some advantages and disadvantages of Privatization:
Advantages of Privatization
Enhanced Performance: Private enterprises are more into profit rather than being politically driven. Privatization strengthens companies, helps to eliminate unnecessary elements, and become more efficient in their work. Also, the government will be able to focus better on other areas that require serious attention.
Motivated Employees: Private Organizations evaluate their employees based on their performance and provide them with good incentives. This method, in turn, extracts better performance from them, which improves the institution's prestige. Also, healthy competition among employees will motivate them to contribute better to the economy.
Better Services: Since private companies are profit-incentivized and function in a competitive layout, their primary focus remains to provide efficient customer service. On the other hand, public sector companies of this feature. This sector faces no competition due to the power enjoyed by the government and is not financially motivated. The elimination of unnecessary hassle makes the services of private companies easy to avail.
Enhances Management: Privatization can improve the management of any company. As managers of privately-owned enterprises are the responsibility of the company's owner, it becomes their obligation to provide efficient management. However, this factor of responsibility is somewhat missing in public-sector enterprises. It leads to poor and inefficient operations that might harm the economy.
Improved Infrastructure: The involvement of private capital and expertise helps improve infrastructure facilities and public service delivery. The better infrastructure attracts more tourists worldwide, besides the localities. It will thus lead to increased tourism and revenue collection.
Upliftment of economy: Improved economic regulation reduces conflicts between the public sector's regulatory and commercial operations. Moreover, the generation of additional sources of revenue by receiving compensation for privatizations will contribute to the availability of funds with the government and help the authorities allocate income and resources better per the requirement of the public.
Disadvantages of Privatization
Regulation of Monopolies: The private sector can use its monopoly and neglect the public. It leads to a hike in prices and degradation of the quality of products and services. Private companies will assume themselves to be masters of the respective industries. Thus, it will create unhealthy competition in society.
Exploitation of poor: Due to unnecessary hikes in price, even necessities will be unaffordable to the poor. The wealthy class will become more affluent, and the poor will become poorer. The poor might suffer because of a lack of attention and incentives paid to them.
Public Interest: Essential services such as education, health care, and public transportation must be free of profit-making motives. As per researchers, the private sector of India has developed independently without any significant structure. In the Private sector, some practitioners are not registered or well-qualify. Public interest is getting ignored After considering profit-making above social welfare.
Lack of Accountability: The public loses its control or administration over private enterprises after privatization. So, a toxic imprint is left on accountability as the investors enjoy full authority and are free to do anything, even if it is immoral.
Success is Uncertain: Privatization is uncertain in terms of the success and failure rate of an individual unit. Due to this reason, various private sector institutions suffer huge losses.
Higher cost: Privatized services prioritize profits for shareholders instead of better services. Private companies face higher interest rates and additional costs for creating and regulating a market, leading to an overall disadvantage compared to government services.
Closed Future: Privatization reduces flexibility for changing circumstances and limits the public's options and resources for services. Private firms may prioritize short-term gains over long-term benefits, leading to low investment and savings for the future.
Is privatization good or bad?
Privatization can have a positive impact on the economy. However, it has adverse effects too. It makes organizations work more efficiently, productively, competitively, and profitably. However, the process might increase the costs of goods and services for consumers. Also, individual investors and shareholders might start to act privately, asserting a monopoly in the market.
Recommended Articles
We hope that this EDUCBA information on "Advantages and Disadvantages of Privatization" was beneficial to you. You can view EDUCBA's recommended articles for more information,