Online Games
Online games can be either browser-based games or stand-alone titles available for download. You can play on various platforms, such as computers, consoles, mobile devices, and the internet. Online games feature numerous genres, from puzzle and strategy games to first-person shooters and MMORPGs. Players can play against others in real time or against the computer. Many online games provide social interaction, allowing players to form teams and compete against other players in cooperative or competitive modes. Here are the some advantages and disadvantages of online games.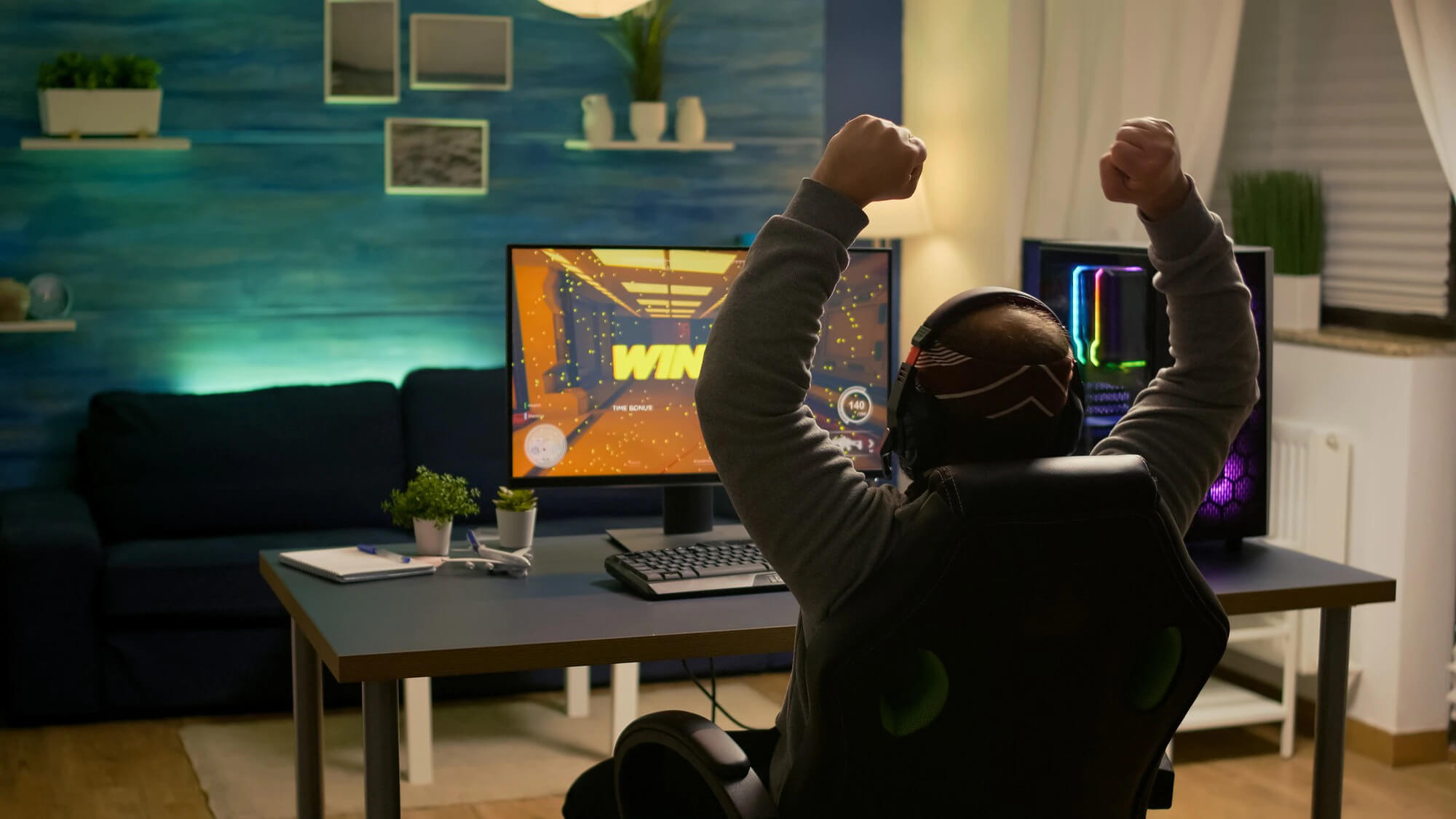 Advantages and Disadvantages of Online Games
Advantages
1. Convenience: One of the main advantages of online games is convenience. You can play from the comfort of your home or on the go with your laptop or smartphone. You don't have to leave your home to enjoy gaming fun.
2. Cost-effectiveness: Online games are usually affordable or even free. Most online games come with no upfront costs, and you don't have to pay for expensive game consoles or gaming PCs. It makes online gaming an attractive option for people on a budget.
3. Variety: A wide variety of games are available online, ranging from classic board games to the latest virtual reality experiences. It means you can find something to suit your gaming tastes, no matter how particular they may be.
4. Social Interaction: Social interaction is a great thing about online gaming. You can play with friends and family or join a community of gamers worldwide. It means you can make new friends and stay connected with old ones.
5. Stress-relief: Games can be a great way to relax and de-stress after a long day or week. Playing games can take your mind off things and have some fun.
Disadvantages
1. Addiction: One of the major disadvantages of online games is their tendency to be addictive. People tend to spend too much time playing these games, and their lives become centered around the activities associated with them. It can lead to a decrease in productivity and an increase in depression.
2. Loss of Money: Many online games involve real-money transactions, either to purchase items in the game or to enter tournaments. It can lead to people spending too much money on these games, leading to financial difficulties.
 3. Security Risks: Online games are vulnerable to hacking, which can expose players' accounts and personal information. Additionally, some online games require users to provide personal information like addresses and credit card numbers, which can be a risk for identity theft.
4. Violence: Many online games feature violent content, which can concern parents. Its type of content can have a negative effect on younger players, leading to increased aggression and desensitization to violence.
5. Poor Health: Spending too much time playing online games can lead to physical health issues like poor posture, carpal tunnel syndrome, headaches, and eye strain. Additionally, it can lead to poor mental health, such as anxiety and depression.
Comparison Table
| | |
| --- | --- |
| Pros | Cons |
| Online games can provide a great form of entertainment and social interaction. Players can interact through chat, messaging, and other features. | Online games can be addictive and can consume a significant amount of time. |
| Online games are often more affordable than traditional video games, which can be expensive. | Online games can be expensive, as some require a subscription or microtransactions. |
| Online games are often more convenient than traditional video games, as you can access them from any computer with an internet connection. | Online games can be dangerous, exposing players to cyberbullying or other malicious activities. |
| Online games can provide a great way to pass the time and can be a great source of relaxation. | Online games can be a distraction from real-world activities and responsibilities. |
| Online games can help sharpen reflexes, coordination, problem-solving skills, and other mental abilities. | Online games can be less engaging than traditional video games, as they lack the tactile feedback that physical controllers provide. |
Conclusion – Advantages and Disadvantages of Online Games
Online games can be a great source of entertainment and can provide many benefits, such as developing problem-solving skills and helping people stay connected with friends and family. However, there are also some disadvantages to play online games, such as addiction, social isolation, and increased risk of cyberbullying. It is essential to be aware of both the advantages and disadvantages of online gaming and to ensure that gaming is kept in moderation.
Recommended Articles
We hope that this EDUCBA information on "Advantages and Disadvantages of Online Games" was beneficial to you. You can view EDUCBA's recommended articles for more information,