Initial Public Offering (IPO)
Initial Public Offering (IPO) is the process by which a privately-held company issues new shares of stock to the public for the first time. It allows the company to raise capital by selling shares of ownership to the public, and it also allows the public to buy shares in the company. Going public can be complex and time-consuming and typically involves using investment bankers to underwrite the offering and help the company price the shares. Once the IPO is complete, the stock exchange lists the shares, and they become available for public trading.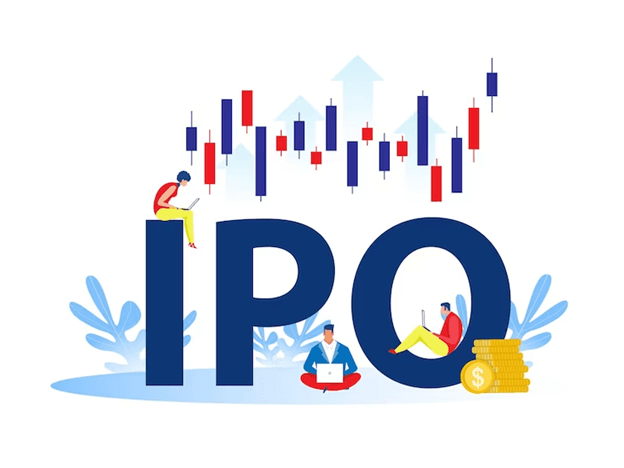 (Image Credit: Freepik)
Advantages and Disadvantages of IPO
The following are some of the advantages and disadvantages of IPO:-
Advantages of IPO
Raising Capital: An Initial Public Offering (IPO) is a way for a company to raise additional capital for its business operations. By selling shares of their company to the public, a company can raise a large sum of money quickly.
Increase in Business Credibility: A company that goes public must comply with many regulations, such as the Sarbanes-Oxley Act. It helps increase the company's credibility with investors, leading to more investments.
Increased Liquidity: An IPO increases the liquidity of a company's shares, making it easier for shareholders to buy and sell company shares.
Access to Debt Financing: Companies that go public have access to more debt financing than private companies. It can benefit companies that need to finance large projects or acquisitions.
Improved Brand Image: Going public can help to improve the company's brand image and increase its visibility in the marketplace.
Capital raising: An IPO is an effective way to raise capital for the company. This capital can fund new projects, expand operations, finance acquisitions, or pay off debt.
Increased visibility: When a company goes public, it gains increased visibility and credibility. It can attract more customers, suppliers, and partners.
Improved corporate governance: A company must adhere to stricter financial reporting and disclosure standards by going public. It can help to improve the company's corporate governance and increase investor confidence.
Disadvantages of IPO
Costly Process: Going public is an expensive process. Companies must pay hefty fees to lawyers, accountants, and investment banks to prepare for the IPO.
Increased Regulatory Compliance: Companies must comply with many regulations before going public. It can be very costly and time-consuming for companies.
Loss of Control: When a company goes public, its founders and executives may lose some control over the company. It can be difficult for some business owners to accept.
Increased Risk: Going public can also increase the risk for a company. Investors may experience volatility in the company's shares due to the close examination of its financials.
Loss of Privacy: When a company goes public, it must disclose its financials and other information, which can lead to a loss of privacy.
Short-term focus: Going public can create a short-term guide for the company. It can lead to a focus on short-term profits at the expense of long-term value.
Share dilution: An IPO can lead to share dilution, as the company issues new shares to the public. It can reduce the value of existing shareholders' stakes.
Comparison of Advantages and Disadvantages of IPO
An Initial Public Offering (IPO) can be an excellent way for a company to raise money for growth and expansion, but there are also some potential disadvantages. Companies must pay high fees to go public, which is lengthy and complex. Additionally, the company must disclose a great deal of information, which can lead to increased scrutiny and risk of litigation. Furthermore, the stock price can be volatile in the short term, and the company may need to realize the expected financial benefits of an IPO. An IPO can be a great way to raise capital, but companies should consider the advantages and disadvantages before deciding.
Conclusion
In conclusion, IPOs have both advantages and disadvantages. On the one hand, they can provide a valuable source of capital for companies and enable them to expand. On the other hand, they can be costly and risky, and there is no guarantee that a company's stock price will rise after the offering. Companies must carefully consider their options before deciding whether to go public. In some cases, an IPO may be the best way for a company to raise capital, but it is essential to understand the risks involved and carefully weigh the pros and cons.
Recommended Articles
We hope that this EDUCBA information on "Advantages and Disadvantages of IPO" was beneficial to you. You can view EDUCBA's recommended articles for more information,