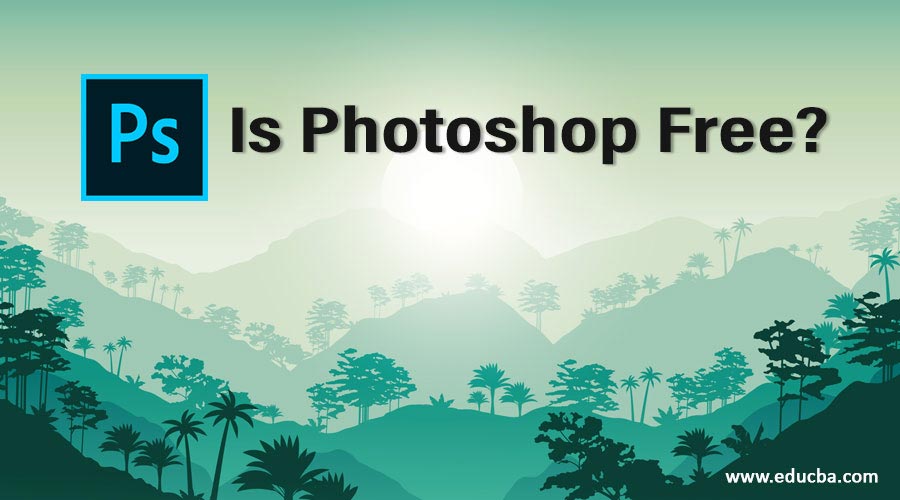 Introduction to Adobe Photoshop For Free
In this Topic, we are going to learn about Adobe Photoshop software. Back in the days of the darkroom, you would have to wait for days before you could see the results of your work. Graphic design was a beast that ate and ate resources, time, and manual effort, even for the simplest of works.
Today, like most other things, the multimedia industries are completely digitized. So taking pictures is no special thing; you can do it whenever you want, with a camera attached to every smartphone, rivaling the capabilities of professional equipment.
What sets the professionals apart from everybody else today is the way they take the pictures and the processing they put them through afterwards. As far as graphic designers are concerned, the profession has changed by leaps and bounds.
What is Adobe Photoshop?
If you are either a budding photographer or a graphic designer today, an introduction to Adobe Photoshop software is inevitable. In its 20-odd years of development, this software has evolved to incorporate every tool a photographer or graphic designer really needs, and then some.
As a photographer, it is your platform to change every mundane image you capture on your camera into a real work of art. This is practically the only platform you need to do anything with pixel-based graphics as a graphic designer.
Adobe Photoshop Software – Pricing
Adobe Photoshop software offers a Creative Cloud-based subscription for $9.99 per month as part of the photography subscription, $20.99 per month as a single app subscription, or $52.99 per month as part of a full subscription for all creative cloud software, for individual use. In addition, the plans are $79.99 per seat for all apps or $33.99 per seat for a single app for businesses.
For students and teachers, Adobe Photoshop software offers introductory pricing of $19.99 per month for a year, and $29.99 after that, for a subscription that provides access to all apps in the creative suite, including Photoshop. For schools and universities, there are plans based on named users and devices. The Named-user license for a single app is $14 per month, and for the complete creative suite is $34.99 per month. Device-based licenses are $299.88 per year for the complete creative suite or $155.88 per year for one app.
Now that you know that Adobe Photoshop software, the most widely used photo editing and graphic design software is not free, Adobe Photoshop software can either be within your reach or too expensive for you.
If it is the latter, here are the alternatives you can look at to give your images that professional touch or to use as your primary work platform, depending on who you are.
Free Alternatives
Below are the alternatives:
1. GIMP
GNU Image Manipulation Program is the most popular free and open-source alternative to Photoshop. With the current Version 2.10, you get a friendly and easy-to-use interface with easy navigation and support for a number of plugins to extend its functionality.
GIMP supports all basic features that you expect from a contender against Photoshop, including but not limited to layers, layer masks, blend modes, and brushes.
GIMP is available for Windows, Mac OS X, FreeBSD, NetBSD, OpenBSD, Solaris, SunOS, and more, making it the most compatible software in its category.
2. Photo Pos Pro
Aimed at professional use, it provides the option of a beginner interface for users to get accustomed to before they can graduate to the flood of tools and options that is the professional interface. It does tend to have a steep learning curve, as the workflow may differ from what you may be used to if you are migrating from Photoshop, but extensive tutorials are available, so it should not be a problem if you want to commit to using Photo Pos Pro as your primary workhorse for image editing. Operating system support is limited to Windows XP and above.
3. NET
This software began as a college project sponsored by Microsoft and was targeted to replace Paint in windows but evolved into a great toolset for photo editing and 2d graphics. The focus of its developers is on 2 things, most importantly – a friendly interface and great performance while providing the essential support needed for professional photo editing and raster graphics. It supports opening multiple documents, layers, blend modes, and a host of tools for editing that will make sure you don't find yourself wanting. What it may not have natively available, it can cover with plugins, and there is a substantial community available for support in learning and troubleshooting. Paint.NET is developed exclusively for Windows operating systems.
4. Pixlr
With more than 500 million users, Pixlr is definitely popular. It has a web browser-based and a mobile version, with all the tools you need to do professional editing, with even more tools available to speed up your workflow for a $5 per month subscription. It is available for Desktop systems as a web app and both for Android and iOS as a mobile app.
5. Pixia
Pixia is a program aimed at users looking for the perfect platform for digital painting and sketching, although you can edit images in it as well. It supports layers, extendable brushes, tablet support with pressure sensitivity, advanced image adjustments, and many more. Unfortunately, Pixia is supported for Windows operating systems only.
6. PhotoScape
Photoscape is a powerful piece of software, which looks like a windows explorer based tool when you look at it for the first time. However, it is oriented more towards batch processing-based tasks. The range of tools and functionality can be vastly different from what you may be used to and limited in scope for certain, more complex tasks like professional, effects-oriented image compositing. Photoscape is available for Windows operating systems, up to Windows 8.1. Windows 10 users need to go for PhotoScape X.
Many more programs are available apart from Adobe Photoshop software, and some applications may be suited to a particular line of work. But Adobe Photoshop software is the most popular and extensive software used by artists and professionals around the world. Adobe Photoshop software also offers an array of tools and colors to allow its users more creativity.
Recommended Articles
This has been a guide to Free Adobe Photoshop software. Here we have discussed the concepts of Adobe Photoshop software uses and alternatives to Adobe Photoshop software etc. You may also look at the following article to learn more –