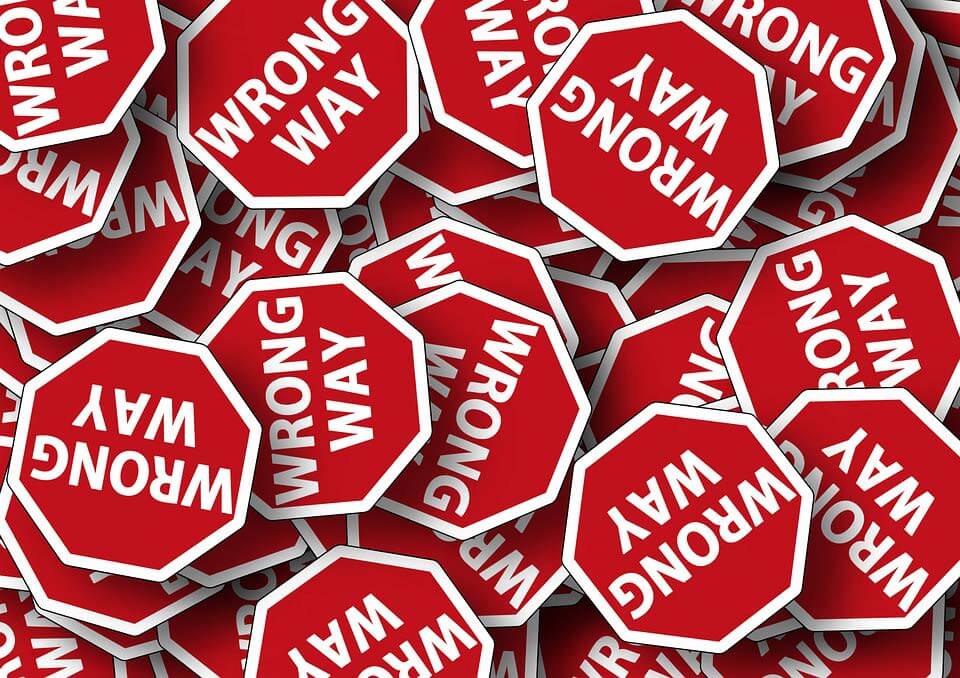 Career Myths need to be Wiped Out
Career Myths –
Quite often than not we take for granted what society believes to be true. But if we look into our hearts, we will realize that most of them are untrue and based on false beliefs. How to question them and course correct then? We will do it here in this article.
The mistakes are actually career myths. They're the assumptions to limit yourself from your highest potential. Let's look at these career myths one by one and let's also bust them as we go along.
Career Myths #1– 30 is the new 20
It's not. How would you know? Ask someone who has lost their 20's figuring things out and then now in their mid-thirties they're regretful about why they've lost those precious years.
Business philosopher told some interesting things. He said – Take notes, not only from those who got successful, but also from those who didn't make it. That way you'll learn what things not to do.
So, go to any individual who is above 30 and ask him/her – Do you think you regret anything about your career in your 20s? S/he will tell you a bunch of things. Take notes. Take an oath not to do them at all or to do them for certain.
Let's look at some background.
When we reach our 20s we're still in our child phase. We're habituated in getting fed by our parents and relatives. Because since the beginning, they fed us, taught us, took care of us, protected us and loved us unconditionally.
Now suddenly, once we complete our graduation we're asked to be responsible for ourselves, to feed ourselves, to earn money, to have a career, to reach for our best and so on and so forth.
But we don't know how to do that. So we go on figuring things out. Join a job, leave it for better opportunity. Get better opportunity, stick to it for some time and again leave it because we feel suffocated.
And the decade goes by without our notice. We arrive at 30s and feel that whatever we always wanted to be, wanted to die for are not there anymore. People around us started calling us 'big' and but inside we're still figuring things out.
So, it's a reminder. Don't let this happen to you. Pick anything that interests you and stick to it till you learn the trade at least. And then you'll find your way. Don't wake up after 30. It's too late. Do whatever you've to do right now.
Career Myths #2 – There is a perfect career you need when you start out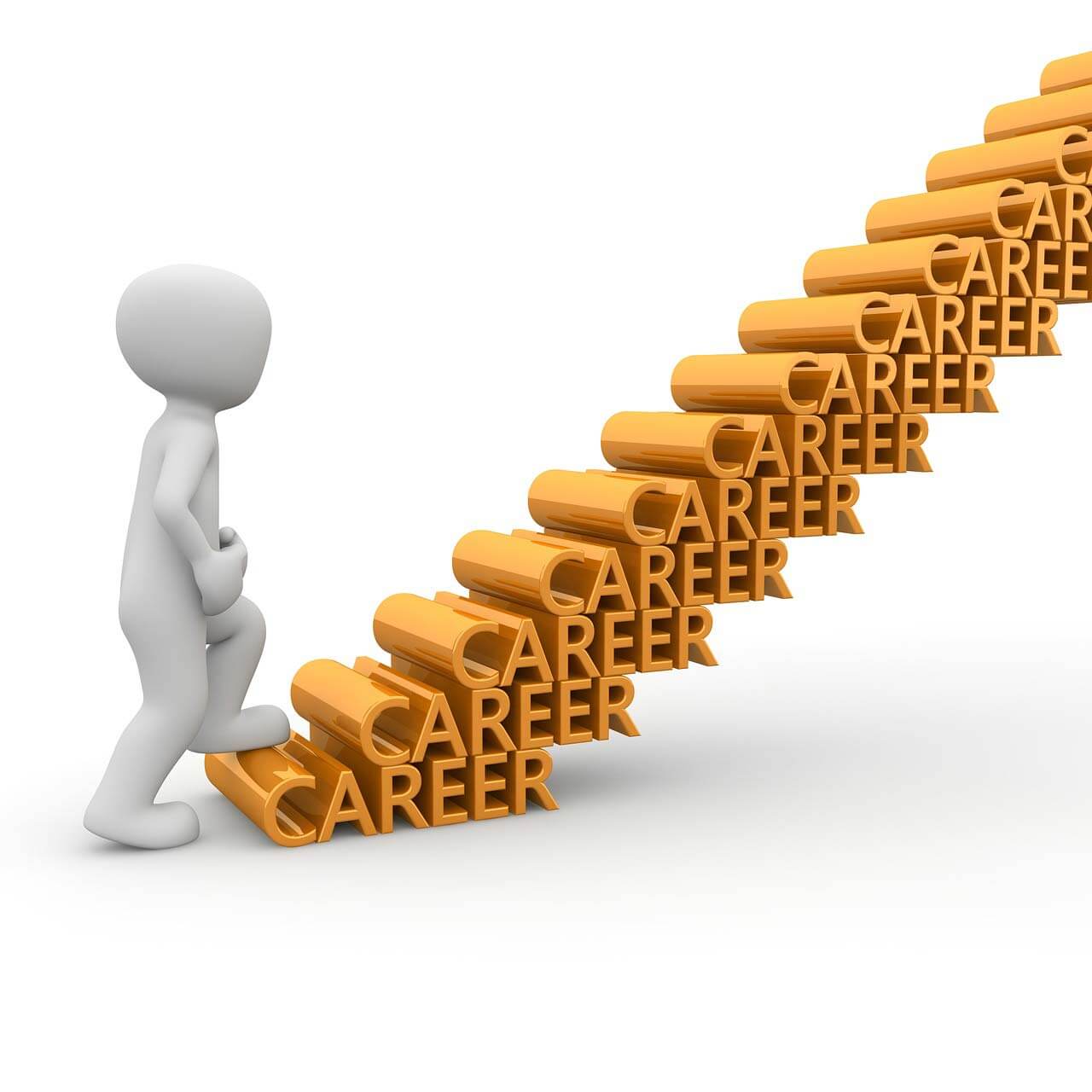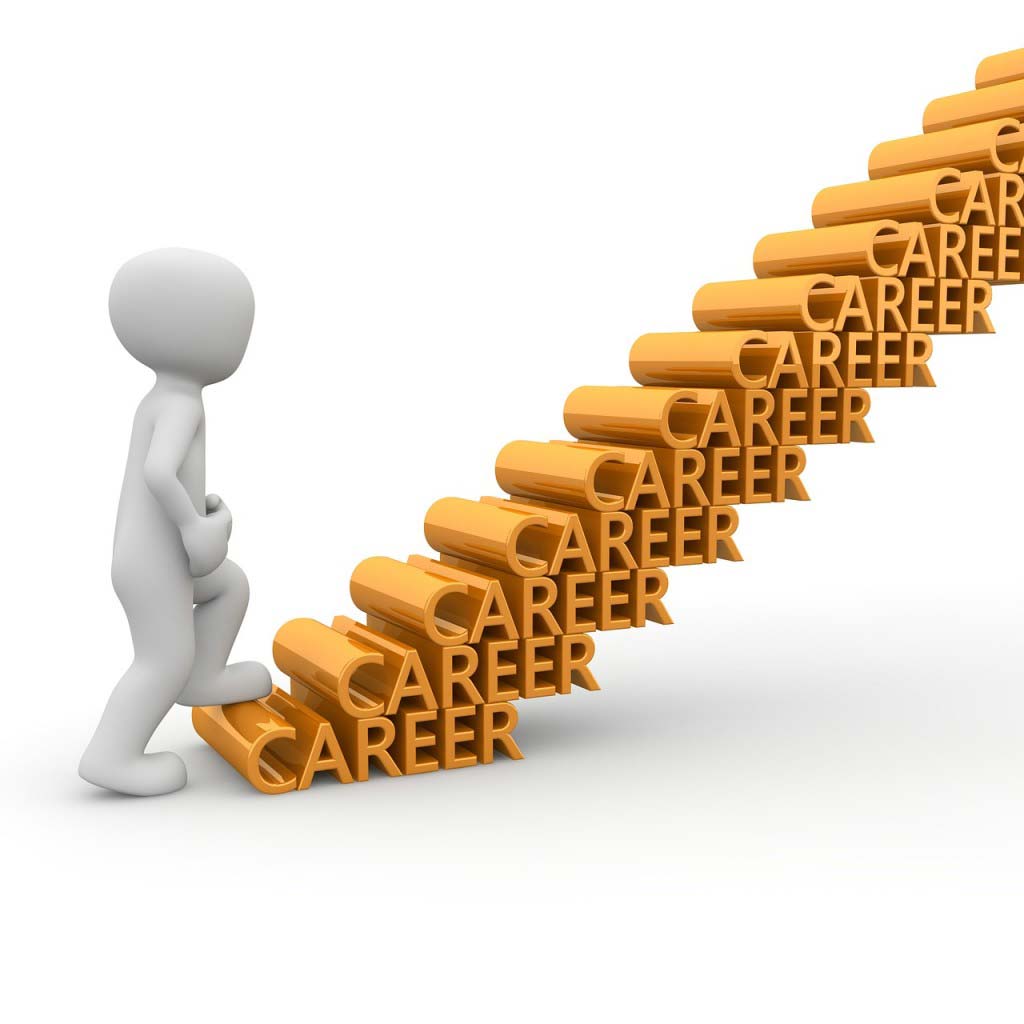 Image source: pixabay.com
Truth is there is no perfect career. Human beings are not perfect, how can anyone expect to get a perfect career immediately? But we do. As 20 something kid we expect to land our dream career immediately.
At the end of searching we realize we could've done much more if we simply would've not strived for searching our perfect career.
So, what should you do if you're starting your career right now?
Look for something that you can do and learn and stick to it. Author Cal Newport explained that if you always go for passion, you won't be able to create results you want to create.
Later you can do that. See your dream career as a summit. There are stairs. And the stairs are hard to climb. You need to give your all effort and energy to climb the stairs.
Now, you've a choice. You can either choose to stand there and dream of magically reaching your summit or you can start right away to take stairs one by one.
What choice will make you reach your dream career? Yes, one step at a time. Take whatever career you can start with and then course-correct, learn and change the direction if you've to.
Getting a perfect career immediately after coming out of graduation is a myth. You better bust it.
Career Myths #3 – Anything is possible!
Don't fall trap of this career myths. There are two clear groups of self-help books. One type of books tell you that you can do anything, anything is possible, no matter whatever your situation is you can do whatever you like to do.
And there is another type which tells you how to prevent from setbacks, failures, life's embarrassments. So, the people who read both types of books get confused – what to aim for?
In 20's especially, when the youth are starting to figure out things and they start to educate themselves, they read majorly books of former type, the type which tells that everything is possible in this world.
So, they go out and try out. But alas! They don't get what they want always. So, they then read second type of books which tell them how to prevent the embarrassments they've faced by believing the first.
What to do then? Which way to go?
Simple! Have a goal that seems realistic and take baby steps toward it. Don't go too fast, you may crash. Don't go too slow, you may halt in between. Take one small career step each day toward your dream career.
Career Myths #4 – Your dream job will not feel like work
The famous career myths. Till you get your summit, your dream job, no matter whatever it is, writing, painting, fashion designing, business, it's work. You need to put in a lot of hours to get yourself going.
Then you need to invest more hours to be good at it. Then again to be the best, to be recognized as ones who do what you do, you need to invest famous 10,000 hours of your life which means you need to invest at least 10 years of your life to your craft and then each day 2-3 hours of practice is required to get at world-class.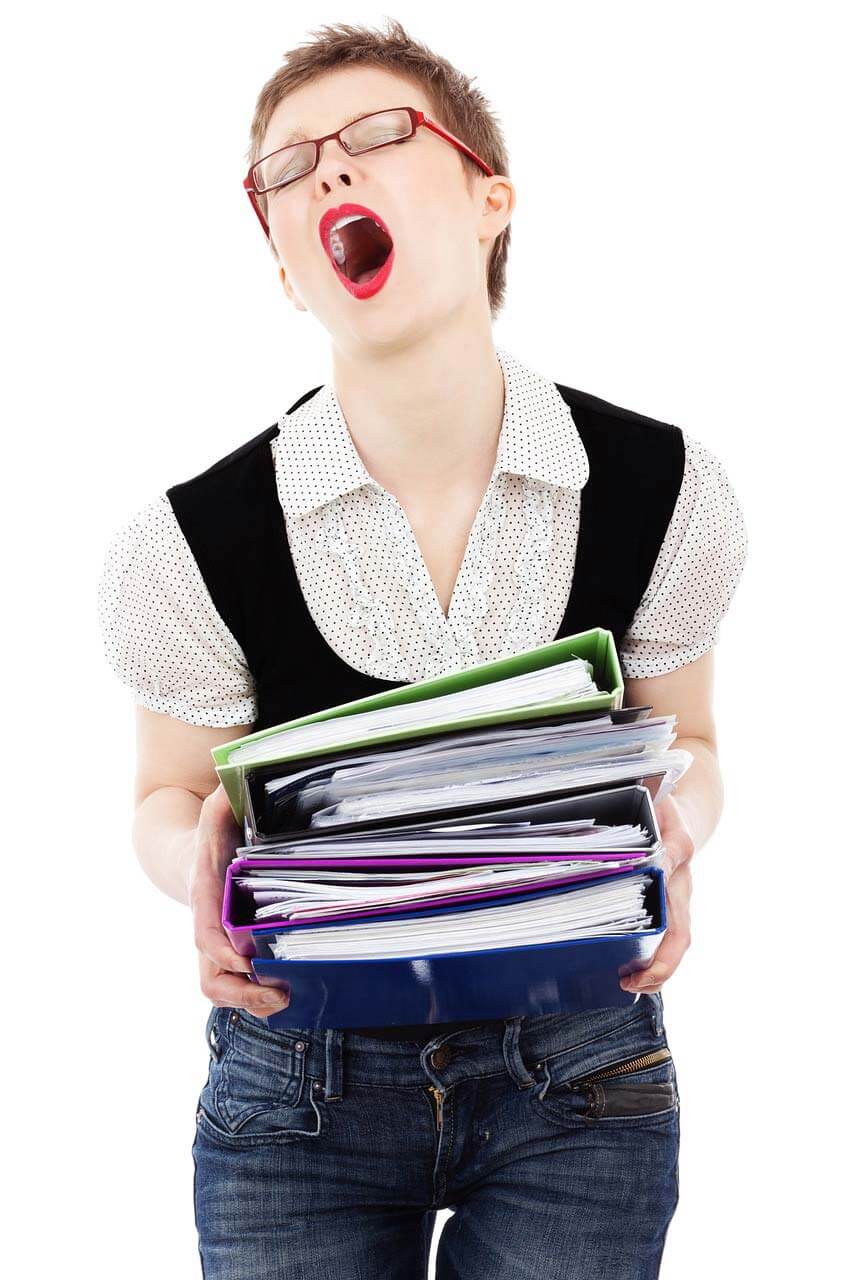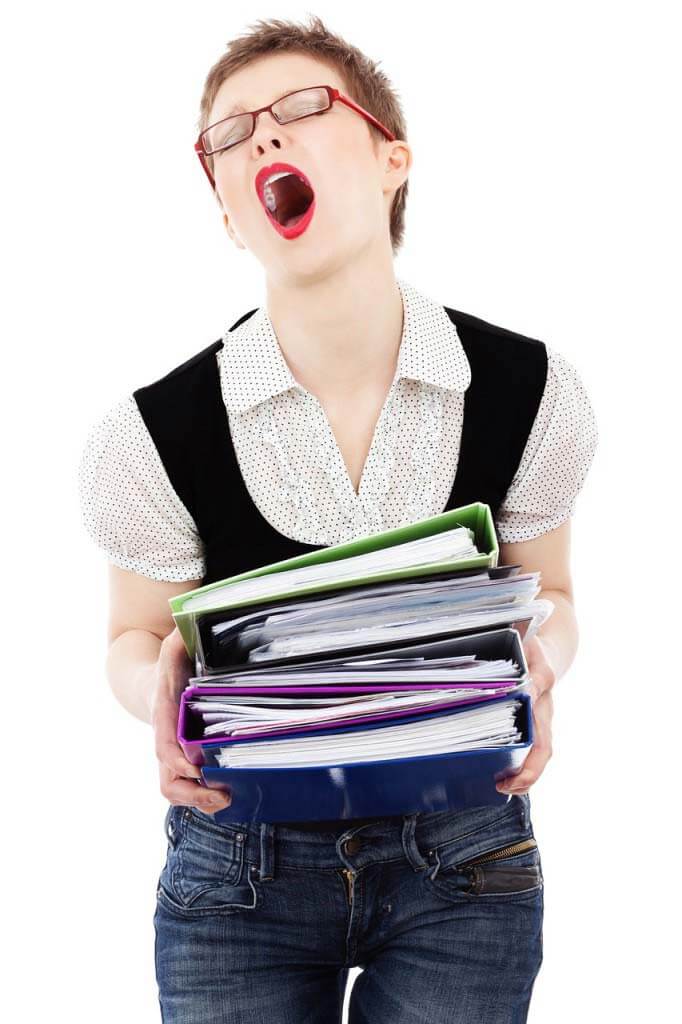 Image source: pixabay.com
So, if you think that indolence is what you will practice while being in the dream job, you're in a big illusion. Change your mind. Love work.
That's how you get to do your dream job. And then when you would do your dream job, work some more, some more and some more. Work will always set you free for greater destination.
Career Myths #5 – You can get to dream job later
Wrong. Time is limited. Life is short. And your career span is shorter. You need to know in your 20s what you would like to be and start finding opportunities that suit your vaguely defined desired goal so that you don't have regret later.
Most 30 up people regret that they should've looked for better opportunities which would've helped them reach their dream jobs sooner. But time doesn't listen to anyone. It passes in its own way.
If you're in your 20's, ask yourself whether you can take more risks now to get a better job than your current job or not.
Ask yourself – Are you complacent now? Are you able to do the job you've very easily? Then go out and do a better career search, more challenging opportunities. Because if you don't do it now, tomorrow would be too late!
Life is now. Don't let regrets or fears dictate your decision in your career. Let yourself get driven by passion, challenge and making a difference. At the end you would realize that every miniscule of risk you took is worthy, always worthy.
Career Myths #6 – If you don't like the job you do, the best option is quitting
Is it so?
There are thousands of things that you don't like to do. But when you do them whether you like or not, they become your habits and provide you greater benefits later in life.
Same with your career! There are things you need to do that you don't like so that you can do things you like.
But it's difficult to understand that when you just start out. And amid the hyper-campaign of "do your passion", it's natural to feel a little annoyed, depressed and frustrated when you feel that your job doesn't satisfy you.
The best way to deal with this is of course not quitting; but you need to pinpoint what exactly you don't like. If you look deeply, you will see there are couple of things that you don't like, maximum a half dozen things. Still the job you have is putting bread on table.
If this analogy doesn't motivate you think this. You're doing this job you don't like to feed your dreams.
Jim Rohn said beautifully – "Do what you have to do so quickly that you can do what you want to do."
Career Myths #7 – If your boss isn't good, leave the job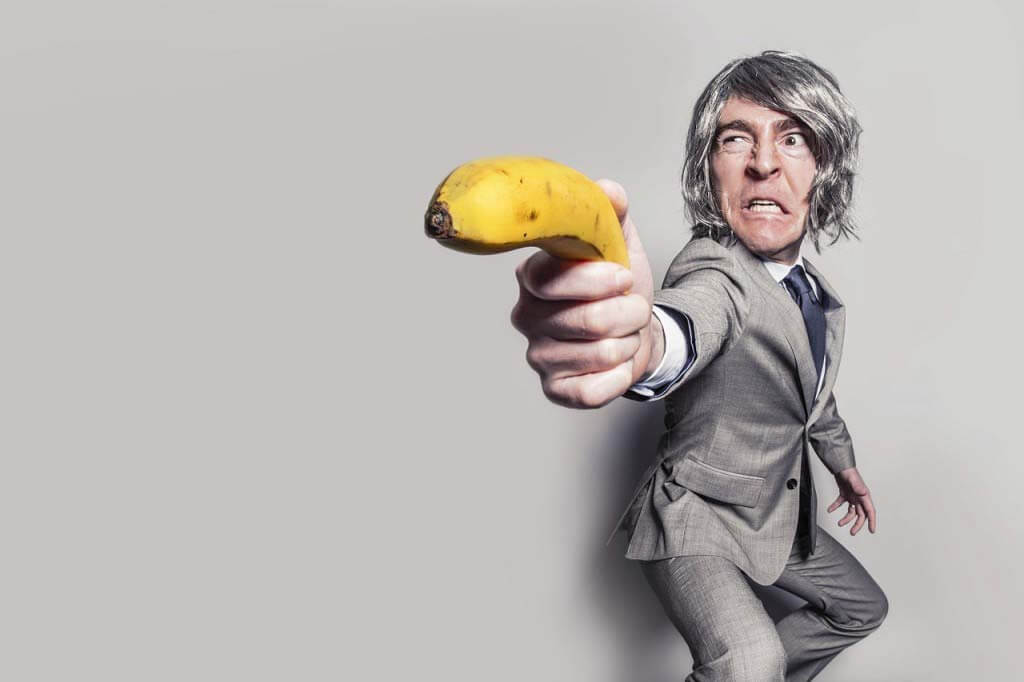 Image source: pixabay.com
Yes, it's important to have a good boss, to go back to someone who understands your limitations and inspires you to go beyond what you think you can do.
But nothing can be further from the truth. There are rarely such bosses available who understand the needs of their subordinates. Of course, there are good bosses and inspiring leaders, but compared to all, their percentage is very bleak.
So, naturally when you face the boss who commands you all the time, doesn't listen to you and doesn't pay heed to your needs, you don't get ready to face him/her every day.
And like the movie "Wanted", you want to smash her face with anything solid. But hang on there are good news. What would you pay someone who tells you your boundaries and forces you to go beyond that? Yes, even with bad-mouth your boss is doing you a great favor.
S/he is pushing you beyond your limit of toleration. And then what! Whoa! You go beyond your safety zone and grow rapidly. You fill out all the flaws you've quickly so that your boss doesn't get any hole.
Thus, be tolerant and understand your career growth potential with a bad boss. You don't need to tolerate him/her. Simply look within yourself when s/he speaks bad-mouth and improve. You don't need to quit the job. Ignore anything that's unnecessary. And get on with your work.
When you start your career in 20s, it's a learning field. If you've a good boss, you will enjoy. If you've a bad boss, you will learn.
With better experience, you will make better career choices and then your career will reach a point where mindless words will not affect you anymore and then you'll win.
Career Myths #8 – Job hopping is totally bad
People who proclaim that they're in favor of trying, but not failing often get disgusted with job hoppers, especially with the concept of job hopping. But is job hopping always bad? It's not.
To reach a career point where your desire and job in hand get in alignment, you need to search. And do some. And leave some. And try some more. And quit some. But that doesn't mean you don't want to stay in a job that you like and that likes you back.
The job hoppers who jump around from one job to another are actually searching for nice fit. They're not scoundrels. They're human beings like you and me.
So, when you start your career and you take few jobs and leave them, don't feel bad. Keep on moving forward. Every experience is valuable. Because either the experience teaches you a skill or gives you more and more experience about what not to try.
Be fearless and try out few career jobs. Don't worry about job hopping. It may sound like opposite of what we were preaching above, but really you're the best judge. We don't know how you feel after doing a job.
If it's necessary to stay put in a job, go ahead (please don't confuse the difficulty of a job with interest, there is a clear distinction). If not, leave and try another one.
Career Myths #9 – Young people can't take responsibility
Who said that?
There're huge number of young people who are at top most positions in many companies. It's the foundation they need, not dialogue from experienced mentors. Once they get the foundation to do good work, they would take responsibility.
So, if you feel that you're young and you can't take responsibility, think again. You're the best judge. Either take charge or be taken charge of by someone else.
If you do good work, day in and day out, no matter the difficulty of the job; if you serve customers with all your heart no matter whatever position you're at; if you be proactive and do things before you're told; then no matter your age, you can take responsibility and take your career ahead.
When only opinion that matters is of yours, don't listen to naysayers.
You've a great future ahead. Bust these career myths. And gift yourself a lucrative career. Yes, it's in your hands, only in your hands.
First Image source: pixabay.com