Updated May 25, 2023
New York City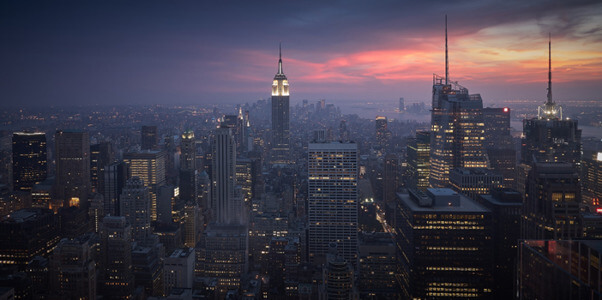 If you are a movie buff- the famous Brooklyn bridge In Bollywood movies is a treat. New York is busy and noisy but a city with many stories. It came into the limelight post the 9/11 attacks of 2001. We all know New York never sleeps and never stops- why not visit it once? Who can deny the cultural diversity of the city? Biggest shows, parties, luxurious cars on the road, and a swarm of people will mesmerize you.
From skyline buildings and the War Museum to the Statue of Liberty, these are some places to visit in New York. The list of places to visit in New York is unlimited. Assuring you that you will have a great time in this modern city, don't forget to visit the places mentioned below.
10 Places to Visit in New York in 2023
Many visit New York to witness the best entertainment, music, and art. The wall arts of the city are very catchy and beautiful in many ways. At night, billboards showcase celebrities and brands that feel like a live concert or a movie theatre. Street artists of New York are yet another major attraction of the city. The city has the most potent drama and music schools in the world. We can't miss them! The places to visit in New York become more accessible if you accompany someone who knows the city well.
Let's dwell to check out the 10 Places to Visit in New York in 2023 that we have been talking about!
#1 Times Square
Times Square is a prominent location that is incredibly well-liked by local city residents, tourists, and people worldwide. Although you may have seen this location virtually in movies or music videos, its true magnificence is best appreciated in person.
#2 Central Park
This park, constructed right in the middle of Manhattan, offers a welcoming space for walkers, runners, musicians, and bird watchers to watch migratory birds. Let these breathtaking New York attractions take your breath away, no matter how long or short your trip may be.
#3 Statue of Liberty
Made of copper, the Statue was a gift from the French people to the United States. Among the most popular destinations in New York is the Statue of Liberty, which has served as a symbol of liberation since October 28, 1886.
#4 The Museum of Modern Art
Do you find museums boring too? Well, not anymore the Museum of Modern Art will change how you think about museums. If you love modern art, this place will truly amaze you. The paintings, art, design work, and books leave a strong impression on your heart and mind.
#5 Broadway and the Theater District
This place is all about music, theatre, restaurants, and cafes. Located in Manhattan, you can explore theatres of your genre and enjoy meals along with them. The area has a lot to offer in terms of entertainment and food.
#6 World Trade Center
How can you not know this place? The 9/11 attack has registered the building in the pages of history forever. The trade center has a total of six skyscrapers as of now. The grandeur of this place makes it a must-visit site for tourists across the globe.
#7 Rockefeller Center
If you visit the World Trade Center, don't miss out on this place. It is a building complex with as many as 14 Art Deco buildings spreading from Fifth to Seventh Avenues.
#8 9/11 Memorial Museum
This place may not be a place to enjoy but a place to visit to honor those who died in the 9/11 attack. People worldwide come here to pay homage to the terror victims, saviors, and survivors.
#9 Brooklyn Bridge
The sad departures and happy reunions of Bollywood movies are shot here on this bridge. We can see people relaxing, walking on the bridge, and watching the sunset.
#10 Fifth Avenue
If you want to see those yellow taxis picturized in many Hollywood movies all over the road, visit Fifth Avenue street. The world stops with the red signal on the traffic light as all the taxis stop simultaneously. The city is one of the most expensive and fantastic shopping streets.
Are you planning a trip too, don't miss these incredible places in New York!