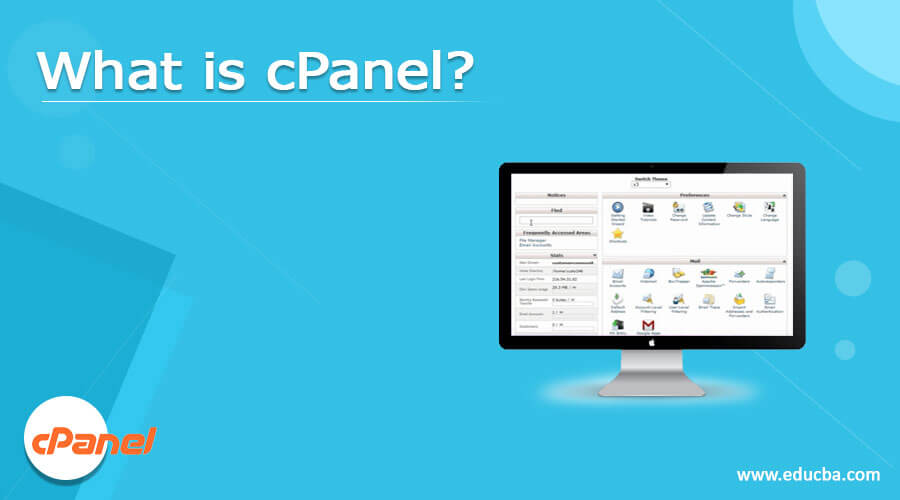 Definition of cPanel
cPanel is one of the popular control panels and comes with two interfaces user interface and a Web Host manager. A famous dashboard helps to manage a web hosting server with a rich set of features and empowers as the industry standard and web developers are adapted to it also compatible with all the web browsers providing the same service. A management tool with a single interface allows managing an entire business with easy one-click features.
Why Do We Need cPanel?
Previously we need technical skills to manage web hosting due to the rising custom-skills control panel was developed. It is a Linux based panel that provides users with the dashboard to manage the information on their sites. Comes with ample managing the webserver for the successful creation. Provides accessing important hosting features that otherwise require technical stuff. For example, those who have good technical knowledge could manage a server in the absence of cPanel. It helps to perform several actions like adding a domain which is a unique feature, uploading a file to a server, Installing WordPress. Makes it easy to create new accounts over from a different host. Another key service is the possibility of redirecting its clients when traffic occurs means by-passing to another domain.
How does cPanel Work?
Most popular web host uses cPanel so their working helps us to get more from the web hosting term. They are very similar to WordPress. The Largest web hosting providers like HostGator, Bluehost utilize cPanel Interface. The ultimate basic requirement that met is limiting the disk space. The best option it has is good documentation. The log analyzer put together the server reports which are the significant merits of managing the website.
cPanel works by login, we need to keep username and password secure. It is logged in or accessed using HTTPS or port 2083. Accessing via IP would look like https://10.10.10:2083.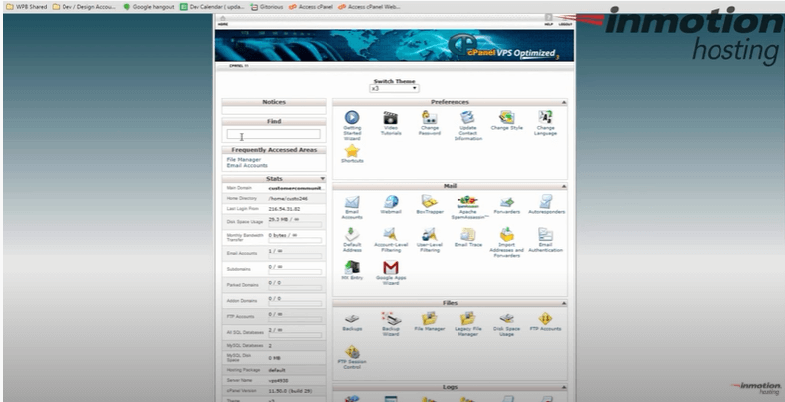 Next cPanel dashboards comprised of icons and have side columns to access or drag and drop relevant information about the host. Via cPanel we can install WordPress manually simply and most easily. From the dashboard, we can navigate through Softaculous Apps Installer. To do so, this includes tools like Auto installers to download software packages. Next is to select the domain we need to install. Here a variety of options are divided into few sections.  The host allows adding addon Domains and sub-domains. Even cPanel has a file manager to upload and remove a file instantly. We can access it through file Manager and FTP Accounts. To quickly find specific functions cPanel has search options.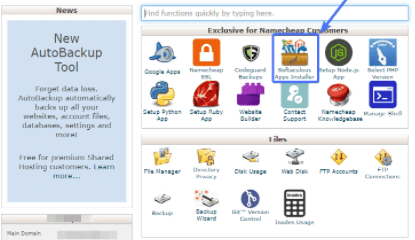 To increase the security through cPanel it lets you add passwords to certain folders which means a password Protect Directories. And to block traffic we can use the IP Address Deny Manager.
Advantages
Some of the advantages are given below:
It allows making changes using the graphical interface and it is flexible. This is one of its Excellent doing with the server. cPanel is user-friendly and well-structured.
Easy to use and helps to manage all services in a single place. It's features allow the customers to take the wheel and the installation process is very simple.
Helps to Fuel your business by generating capabilities like adds-on, transfer tools. Its high potential of being back-up and recovery process of a data.
With few clicks, it completes the process of log into the server and edits the files manually. It saves money and time.
The great benefits are it manages to produce powerful outputs with a set of promising features. All the apps are protected by antivirus. Third-Party applications can be incorporated easier.
Has regular updates and good safety measures. System maintenance and backups are quite simple. used in a wide array of Operating systems like Fedora, Fedora etc.
It can detect automatic errors and refresh itself by getting into restart mode.
Disadvantages
Though cpanel could be the best hosting service around the world, it still has a downside which disappoints the users
Few hosts run outdated Software in their applications.
The most frustrating point on cPanel is they do not allow access to all the file which will seek permission to access, in turn, it's a time-consuming process with the responsiveness of the files.
Rarely offered with free hosting which may cost higher. Users with a small business scale find it hard to use cPanel with limited sources.
Lacks Basic security – encryption is a risk in cPanel and could be overcome by installing VPN.
Uses
Helps to make websites run efficiently. Here is the usage of the great feature :
cPanel takes us to create new email accounts helps in change email passwords, modify existing accounts.
With the Domain part, we can configure a domain and creating sub-domains. WHM gives the option to do multiple cPanels.
Likewise, it helps in the Database sector by creating a new database, accessing MySQL.
It takes several tasks and places them in a panel that acts as a user-friendly interface. A well-known cPanel addon is fantastic which allows the client to set up a library within few secs.
We could find good support from the community as they are highly recognized across the hosting industry. The company's choice solely depends on their choice though outweighs its disadvantages.
The interface we provide here doesn't seem to be professional although it is easy to use.
Conclusion
Though cPanel has a few pros and cons it works well in many cases making a sensible solution to those who are looking for the best cPanel with reliability a top-notch. Therefore, this article should gain a full perspective on cpanel while using in the Host environment. To conclude I would say that this is the best option for site hosting and it is quite hard to find an efficient service and finally it gives secure service delivery. The developers are working on versions.
Recommended Articles
This is a guide to What is cPanel?. Here we also discuss the definition and why do we need cpanel? along with advantages and disadvantages. You may also have a look at the following articles to learn more –