About Valentines Day
A Day to celebrate love, a day to celebrate affection, and day-to-day I LOVE YOU to the love of your life – Valentines Day is an official holiday for lovers. This day is beyond the exchange of gifts and greetings. Thanks to St. Valentine, who marked the Day of lovers with a promise to be more expressive and affectionate between friends and relatives. Every February 14th, people celebrate Valentines Day, also known as St. Valentines Day. Claudius II Gothicus, the Roman emperor, martyred a priest in 270 CE, and named several Christian martyrs Valentines. People named this day after the priest.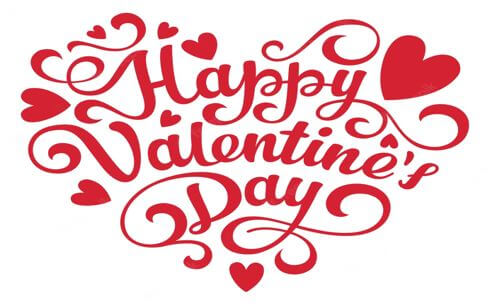 Significance of Valentines Day
The day is specially celebrated between lovers who express their affection and greetings as gifts. They make sure to spend time together and celebrate love in between.
Here are some quick facts about Valentines Day:
This day is also linked with the Roman festival of Lupercalia. This is also celebrated in mid-February with Valentines Day.
Earlier, people celebrated the Lupercalia at the onset of the spring season, and they paired off women with men and performed fertility rites by forming a lottery.
Pope Gelasius banned the celebration of Lupercalia and replaced it with Valentines Day.
Valentines Day marked the official day for romance during the 14th century.
History of Valentines Day
People celebrate this holiday every February 14th annually to commemorate the day of affection, love, and care.
It is usually between intimate companions, but many people celebrate their relationships with friends, relatives, and family.
The history of Valentines Day is not well documented, but we have several stories, legends, and myths associated with the romantic day.
The two of the most popular theories are as follows:
# Theory 1
One such popular theory is the festival of Lupercalia- the fertility festival dedicated to Faunus. Faunus was the Roman god of agriculture and the founder of Romulus and Remus.
In this festival, men and women used to participate, wherein the former drew ladies' names. The draw determined the pairing, and sometimes, men stay single throughout the year.
# Theory 2
People also say that Saint Valentine originated on Valentines Day. He was a catholic priest who lived in the 3rd century.
Saint Valentine defined the Roman emperor's ban on marriage. He also performed secret marriages for young lovers and promoted love within.
The court executed Saint Valentine on February 14 after they caught him. His sacrifice didn't go vague. The day is still celebrated and honored in the world.
How to Celebrate Feb 14?
There are many ways to celebrate the holiday. You can choose according to your personal preferences and budget.
Some popular ideas include:
Sending cards or gifts: Express your love and affection by sending a small gift to your significant other. You could also send a message or a virtual gift if you are apart.
Go on a date: Plan a special outing, such as a movie, a concert, or a museum visit. You could also go on a scenic drive, walk in the park, or visit a local attraction.
Plan a romantic dinner: Cook a special meal at home or go to a restaurant for a romantic dinner. Light candles, play soft music, and enjoy each other's company.
Have a spa day: Treat your loved one to a relaxing spa day with massages, facials, or other spa treatments.
Write love letters: Write a love letter or create a special scrapbook to show your love and appreciation.
Give flowers or chocolates: Give your loved one a bouquet or a box of chocolates to show your affection.
Plan a surprise: Plan a special surprise for your loved one, such as a weekend getaway, a hot air balloon ride, or a scenic hike.
Remember, the most important thing is to spend quality time with your loved one and express your love and affection meaningfully.
Celebrate the Day with Friends and Family
Host a dinner party: Invite friends and family for a potluck dinner or barbecue. Decorate the table with hearts and flowers and enjoy each other's company.
Plan a group outing: Organize a group outing, such as a movie, a concert, or a museum visit. You could also plan a picnic, a hike, or a game night.
Have a movie night: Have a movie night at home and watch romantic comedies, dramas, or action films together.
Go on a road trip: Plan a trip to a nearby destination and enjoy a fun-filled day together.
Valentines Day is not just for romantic partners. It's a day to celebrate love and affection with friends and family!