Updated May 25, 2023
Visakhapatnam Tourism
Visakhapatnam, also known as Vizag, is the next place to be on your vacation trip. You might be wondering where you can go in the city of gray with so many industries lining the sky. Don't worry because there is much more than meets the eye. The place offers a juxtaposed view of culture and history, making it an ideal place to relax from the hubbub of everyday life. Let's explore a few Tourist Places in Vizag.

Tourist Places in Vizag
This city of Vizag has many famous places. Let's look at the top attractions.
#1 Simhachalam Temple
Please do not throw stones at me. Many of you are not willing to visit religious places on vacation since it is not a pilgrimage. However, it would help if you saw the Simhachalam Temple as it encompasses culture and religion. This temple is called Sri Varaha Lakshmi Narasimha temple after a particular story. You might have even heard of it! It is believed to be the temple where Lord Vishnu appeared as a half-lion and half-human to save his devotee Prahlada.
#2 Rama Krishna Beach
This is the ideal spot to spend relaxing days lazing around the beach. You can sunbathe, or if you are the adventure-loving sort, you can surf and ride on the camels. The view of the sunset from the beach is mind-blowing. It can make for a romantic moment for sure!
#3 Indira Gandhi Zoological Park
This is one of the best sightseeing places you can visit in Vizag. The park boasts at least eight different species within its boundaries, naturally becoming a great place of attraction for kids. They have dedicated an entire section to moths and butterflies, and you can also tour the whole park on a toy train.
#4 Matsyadarshini Aquarium
Now that you have looked at the animals, it's time to look at the fishes. Since Vizag is close to the ocean, it places much importance on marine life. The Matsyadarshini Aquarium is ideal for visiting with your family and enjoying exotic species.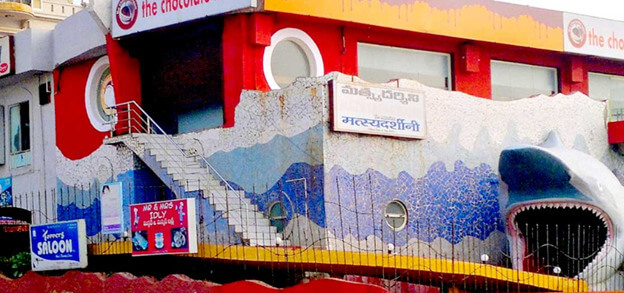 #5 Kondakarla Bird Sanctuary
We have entered those winged birds' kingdom. It is known to be one of the most peaceful destinations in Vizag. We are not going to guarantee that you will be able to look at all the birds present there, but it will be a calming experience. The sanctuary surrounds an endangered evergreen forest and even has a lake. However, you can not take a dip there!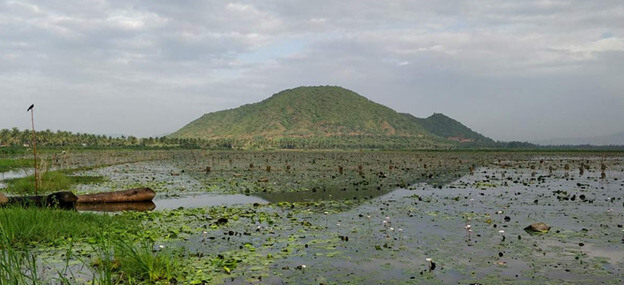 #6 Yarada Beach
Speaking of a dip, you can take a dip at Yarada Beach. There are many beaches in Vizag that you can visit, but this is one of the most well-maintained shores. The view is picturesque, and you can take many Instagram-worthy pictures here!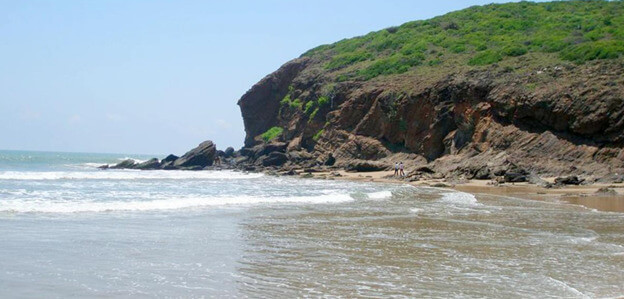 #7 Dolphin's Nose
What a weird name for a place! It resembles the shape of a Dolphin's nose and thus has the same name. The place houses a lighthouse that haunts ghosts (hopefully). It is a very historic place too. If you are a connoisseur of history, this is where the legendary Battle of Visakhapatnam took place between the British and the French.
#8 Borra Caves
These are said to be one million years old, and the origin is a mystery. Who does not love a mystery? I am not very keen on enclosed places, but they might appeal to you thrill-seekers. There is specific lore around the caves that, when discovered initially, people found a Shiva Lingam in the cave, which turned into a holy shrine.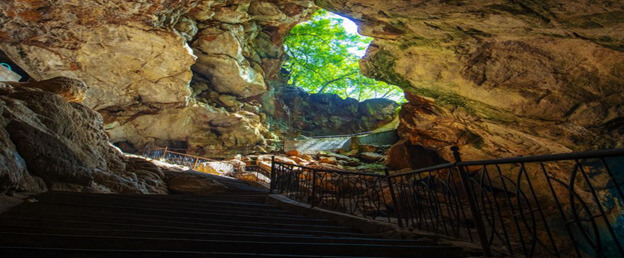 #9 Araku Valley
It might surprise many people, but you can also find valleys in Vizag. The Araku Valley is known for its green and lush sceneries with coffee plantations. Where are all my coffee lovers? There is also a nearby museum that you can visit!
Conclusion
This is the end of the article Tourist Places in Vizag. You can go to the different tourist spots, or you can go ahead and spend the entire time relaxing. It is fine either way. No matter what you decide, I hope you have a wonderful time!