Thekkady
Thekkady is one of the most popular and fascinating wildlife sanctuaries in the world. Another stunning hill station in South India is Thekkady. If you're looking for a relaxing retreat where you can see the beauty of nature in all its magnificence, Thekkady offers many spots to visit. Thekkady is God's actual dwelling if Kerala is God's Own Country.
Top 10 Tourist Places in Thekkady
#1 Kurisumala
A two-kilometre drive from Kumily stands the Christian pilgrimage site known as Kurisumala, which translates to "Mountain with a Cross on It." On Good Friday, pilgrims ascent the peak in commemoration of Jesus Christ's crucifixion, the ultimate atonement for humanity. On the road to Kurisumala, Kollampattada gives a breath-taking vista of the Periyar Valley.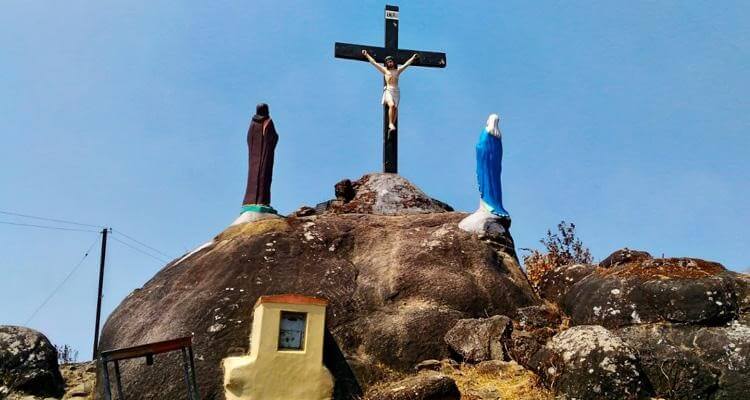 (Image Credit: Kerala Tourism)
#2 Pullumedu
Pullumedu is one of the magnificent hills that surrounds the Periyar River. In addition to being a sight for sore eyes, the unusual flora and fauna and lush greenery covering the entire hill are a visual wonder for all types of tourists. It is 26 kilometres from Periyar and 43 kilometres from Thekkady. People revere this location for its spiritual significance in addition to its natural beauty.
#3 Mangala Devi Temple
One of the main tourist destinations is the MangalaDevi Temple, which is roughly 15 kilometres away from Thekkady. The temple offers a beautiful perspective of the surrounding hills and plains from its perch atop a summit that rises 1337 metres above sea level. Travellers will find the ancient temple encircled by thick woodlands incredibly intriguing.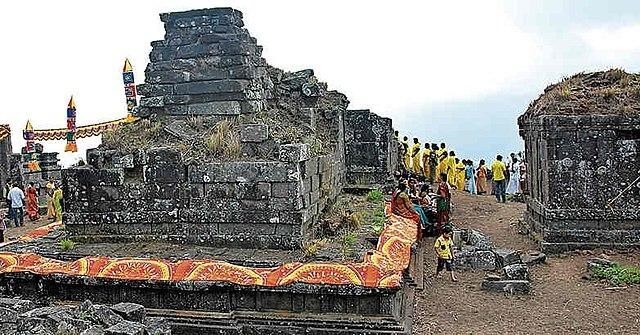 (Image Credit: mangaladevi temple)
#4 Murikkady
Murikkady provides tourists with visual and aromatic pleasure and is a well-liked destination for individuals who love trips along the hills and seek spectacular panoramic vistas. Murikkady, located only 5 kilometers from Thekkady, offers a gorgeous environment of cardamom, coffee, and pepper fields. Visitors can get a comprehensive view of these plantations from this vantage point.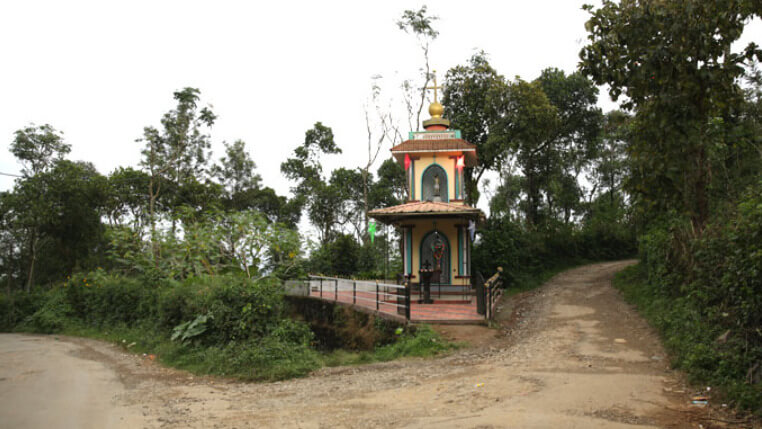 (Image Credit: Kerala Tourism)
#5 Anakkara
One of the 18 villages surrounding the District's Udumbanchola Taluk is Anakkara. On the state route between Kumily and Munnar, about 18 kilometres from Thekkady Wildlife Sanctuary, is Anakkara, a rapidly expanding tourist destination known for its distinctive spice gardens and numerous picnic areas nearby.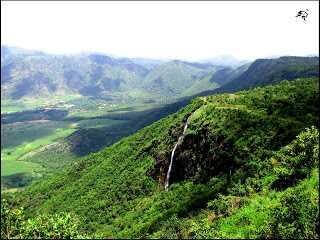 (Image Credit: Pixabay)
#6 Spring Valley Mountain
The indigenous call the Spring Valley Mountain Kurisumala, which translates to "cross hill." Pine forests and tea plantations abound in the area. Visitors come to see the Karikadu and Kaithapathal views.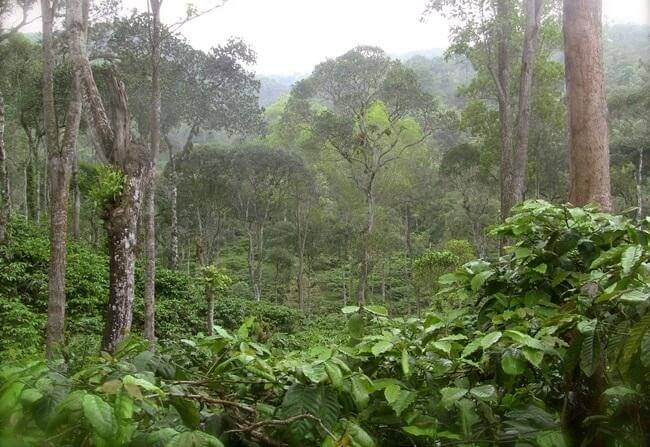 (Image Credit: Kerala Tourism)
#7 Vandiperiyar
Thekkady is 18 kilometres away from Vandiperiyar, which sits in the Idukki district. The picturesque town has a location beside the Periyar River. The region is well known for its plantations of tea, coffee, and spices.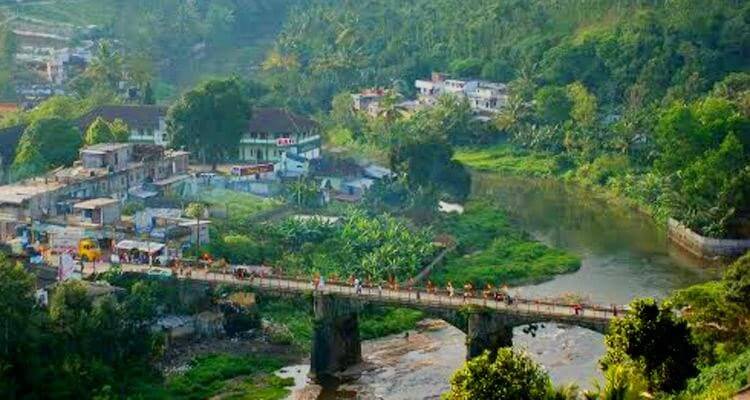 (Image Credit: Kerala Tourism)
#8 Elephant Junction
This location, which is well-liked by both domestic and international tourists, is ideal for getting up and personal with this enormous animal. You can bathe, feed, and ride elephants here. Additionally, you can take a stroll through the interesting and tranquil surroundings of the junction. You can also engage in sightseeing, trekking, jungle picks, bamboo rafting, and sky walking here.
#9 Pandikuzhi
The stunning scenery, unusual flora, and fauna surround Pandikuzhi, making it a lovely place to go picnicking for the day amidst the lush vegetation and gushing streams. Numerous twisting streams fill the area between Chellarkovil and Tamil Nadu. You will feel energised by the untouched surroundings, and alive by the stunning scenery.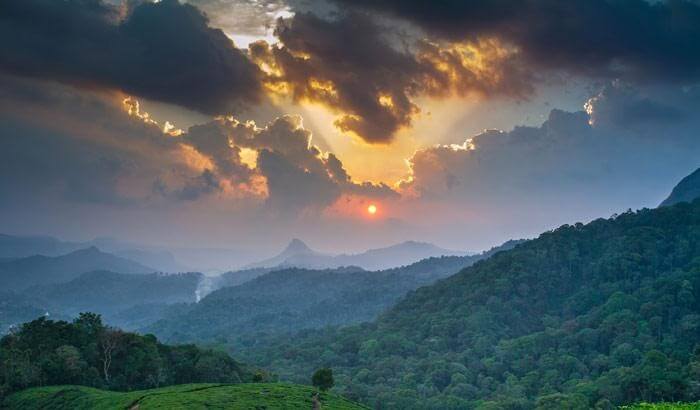 (Image Credit: thekkady)
#10 Kumily
Kumily, a plantation town, is near Thekkady and borders the Periyar Wildlife Sanctuary. The town has established itself as a key commerce hub for Kerala due to its active spice trade and tea plantation. Tourists visit Thekkady for its natural beauty, and they can enjoy the magical scent of cloves, nutmeg, pepper, cinnamon, and cardamom in the air.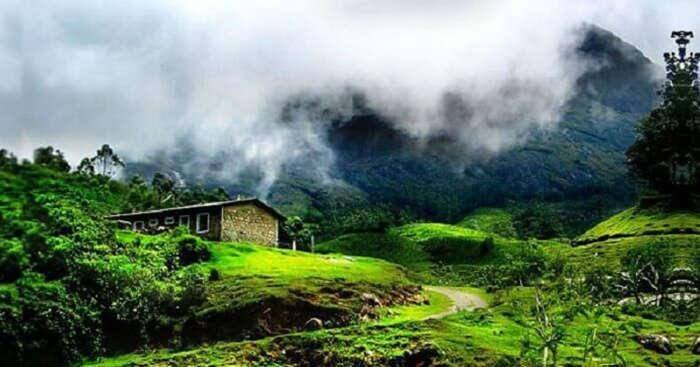 (Image Credit: Kerala Tourism)
Conclusion – Tourist Places in Thekkady
Thekkady, a picturesque natural site, is a well-liked tourist resort in Kerala's Idukki region. Surrounded by the Western Ghats' beautiful trees This place is a fantastic tourist attraction because of the lovely scenery and things to do.