TQM Elements for TQM's Success – For this article, I'd like to touch upon basic topics as well so that the foundation and argument about the elements prevalent in Total Quality Management (TQM) comes out clear. The way I see Quality is in the form of a House. A house that's damage-free, resilient to deviation or interference of any sort or simply put, a strong, long-lasting house.
Understanding Quality
In terms of TQM manufacturing within industries, quality comes across as a simple measure of excellence of a product. It is the state a product reaches, devoid of any defects, significant variations, or deficiencies of any kind.
This level of success in terms of perfection comes through strict and committed monitoring of processes, systems, and manual work. Quality assures uniformity between products of the same line and ensures that the purpose of the product is achieved thoroughly, thus, maintaining the standard of the product.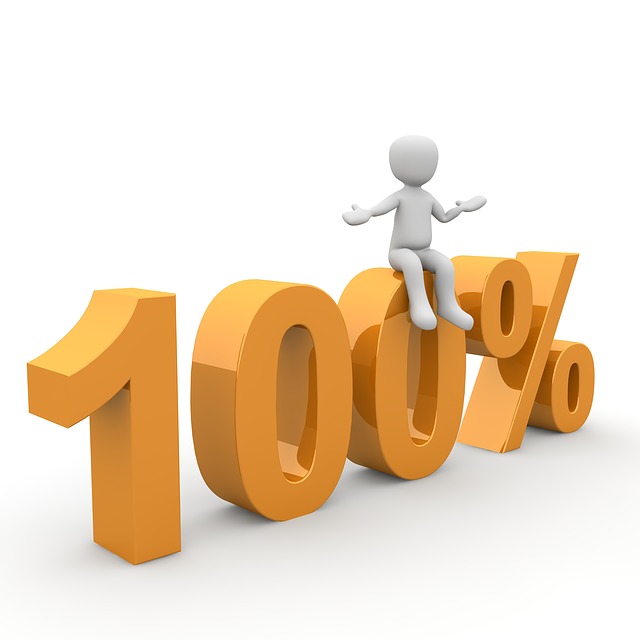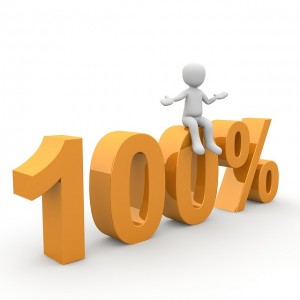 Quality is key in achieving the desired outcome or specification, which is spelled out by customers or consumers of a product. Here, a product can be interchangeable as even a service, for example, providing support services after a consumer purchases a product or for that instance, a call-center providing technical support also come under the services/product offered by an organization.
ISO 8402-1986 standard defines quality to be "the totality of features and characteristics of a product or service that bears its ability to satisfy stated or implied needs". Satisfying customer needs has taken precedence ever since the market has become based on consumerism. Along with customer needs, it's also become pivotal to ensure that internal processes work fine and work without hindrances, thus, in an effort to produce long lasting, high quality products and services.
Quality can even be described as the epitome of trust and reliability for a product. While, my perception of Quality can be entirely different to what your perception might be, it becomes necessary to bring everyone under the same umbrella and understanding within organizations. For this, it's essential that the culture imparted should bear this standard throughout about quality. This will ensure that whoever is part of this culture would know the expectations of the quality needed. Here is where Total Quality Management or TQM comes into the picture.
Total Quality Management (TQM Elements) Declassified
You can define Total Quality Management as a management approach that ensures long-term success of a product or service, through the means of customer satisfaction. TQM approach keeps in mind the needs and wants of the customer and brings about realistic and beneficial changes within the qualitative aspect of businesses.
This is one TQM management approach that involves all the members of the organization to work on the efforts to improve the products' quality, processes, services, and the culture they subjected to. TQM approach is basically a disciplined management system for a customer-centric organization, willing to effectively and efficiently increase the quality within their products, services, and processes. TQM also aims at making efficient the behavioral aspects of employees working towards enhancing the quality of their task management, thus, improving the outcome of their pieces of work.
TQM is implement mostly organization-wide and is pretty tedious to work on if proper, systematic approaches aren't adhered to. TQM ensures to foster an environment that urges the organization to constantly and continuously upgrade their ability to deliver products and services, which are of optimum quality as needed by the customers and consumers; all these without compromising ethical values of the system.
Listed below are some of the key concepts of TQM as prescribed by the TQM effort by the US Navy back in the 1980s:
"Quality is defined by customers' requirements"
"Top management holds the direct accountability towards quality improvement"
"Systematic analysis and improvement of processes and workflow aid in increasing quality"
"Improvement of quality is an organization-wide and continuous effort"
Once TQM is correctly included as the means to improve TQM quality, it needs to be instilled in such a way as to create a revolutionary change within the organization. A revolutionary change can only occur in an organization when the change is implemented in and as part of the workplace culture.
Each organization comes up with a distinctive and unique culture that helps in getting the most out of the professionals working there. TQM should also be implemented as a culture for the purpose of organization-wide change and reformation. TQM is not only a process change but a workplace cultural change that attracts individuals to perform tasks in a way that's conducive to highly enhanced quality.
Building a Solid Foundation – Building a Quality House
In the face of competition, it takes a good deal of effort to stand as the formidable opponent to other organizations. With quality, you can bag quite the lead. With TQM, it is a known fact that organizations and departments alike, make good progress with its quality. It's like building success from the ground up, much like building or constructing a house.
Within the paradigm of TQM, there are 8 essential TQM elements that form the crux of the approaches mentored out for this unique system. The success of the TQM framework depends on these TQM elements that are put together and further categorized into 4 groups. They are as follows:
Foundation
Building Bricks
Binding Mortar
Roof
Let's have a sneak-peek into each of these groups first and then divulge into their components to gain a wholesome understanding about these TQM elements.
Group 1 – Foundation
Lying the foundation for TQM within your organization are the following TQM elements:
These foster sincerity, openness, and fairness among employees.
Group 2 – Building Blocks
These TQM elements are the four walls of your quality house that is responsible to enable the house to stand straight and tall. These bricks are carefully placed on the foundation in an effort for it to reach the roof of recognition and support it:
Training
Teamwork
Leadership
Group 3 – Binding Mortar
Bricks without mortar is basically a house of hay. This element brings the rest together by a certain coercion. This is the famous:
Group 4 – Roof
A house without a roof isn't a house at all. This includes the bearer of solitude and award: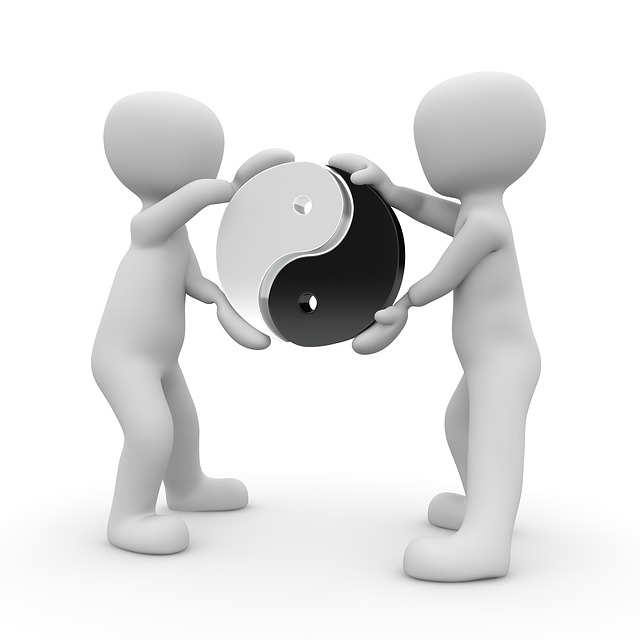 8 TQM Elements Disclosed
Here are the success TQM factors for your TQM implementation. These TQM elements are surely going to drive your business to heighten quality, all with quick results:
Ethics
Ethics can be described as the understanding that an individual has about what they deem right or wrong, or good or bad at a workplace. Ethics form the gray decision area where an employee can decide as to what is good to be undertaken and what is bad that shouldn't be undertaken.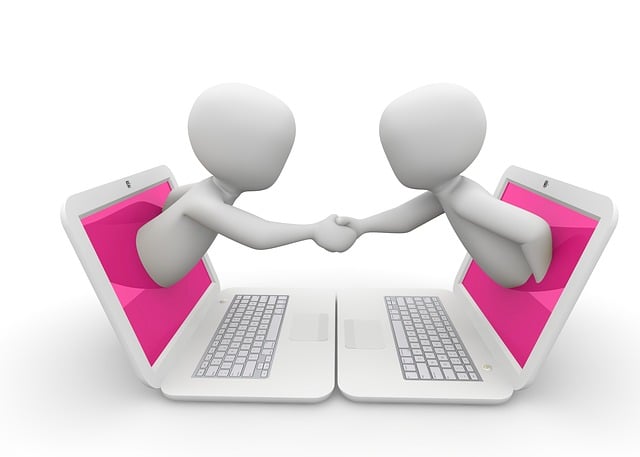 Ethics come as a driving force that teaches an individual to follow the code of conduct set up by a particular organization and to maintain a friendly environment within a workplace. With rules and regulations as part of organization policies, individual ethics form as the basis for an employee's behavioral conduct towards the business and towards their fellow colleagues.
These are basically guidelines that need to be adhered to for good performance in their workplace. Many organizations link behavioral competencies to work ethics and employees are reviewed based on this. This link enables qualitative work within the department and organization. With qualitative work comes high quality output, and with high quality output comes positive customer response. Thus, this ensures TQM is a success upon implementation.
High levels of work ethics can lead to efficient adherence to performance indicators, thus, promoting highly efficient professionals, who care about the business objectives and work towards them. A check-mark for TQM.
Integrity
Integrity would essentially be defined as upholding values/virtues such as honesty, justice, morals, and sincerity. While knowing that a particular action is wrong, making sure that they aren't part of such debauchery forms as a good example of integrity.
Making sure that adherence is part of good conduct, adherence when coupled with work ethics can dramatically increase productivity and can display a positive representation of that individual in and around the workplace. Integrity ensures that the principles of TQM can be easily embedded within an individual, and if popularized, can affect an entire organization, thus, enabling the efficient trickling down of TQM philosophies for high quality.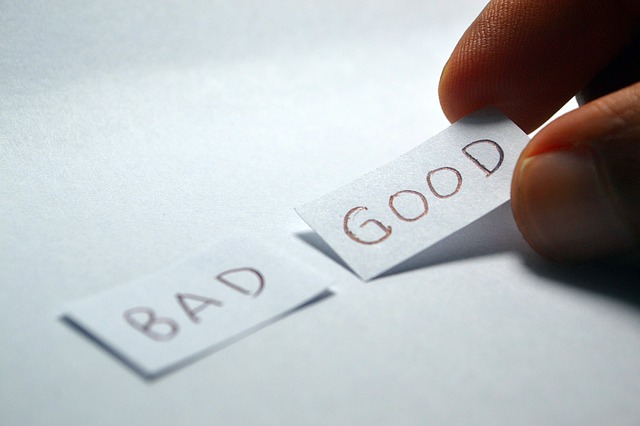 TQM cannot thrive in an environment where activities such as spreading rumors, backstabbing, and office politics is prevalent because TQM requires total and organization-wide participation and collaboration among team members.
Changes in systems, processes, and services can only be implemented if the people driving them are on the same page, and the foundation TQM elements such as integrity can help abundantly in getting this done, in the right manner and right time.
Trust
A sport team can only overcome obstacles and win if there's relentless collaboration and trust among the team members. This is applicable to organizations on the brink of change; a change towards quality.
Team members involved in TQM need to trust each other to ensure there is complete participation. Trust can evolve into a relationship between team members that can result in active decision making, thus, implementation can be successfully. It can also encourage commitment and foster individual risk-taking, as this individual would know that the team members have their back in important situations.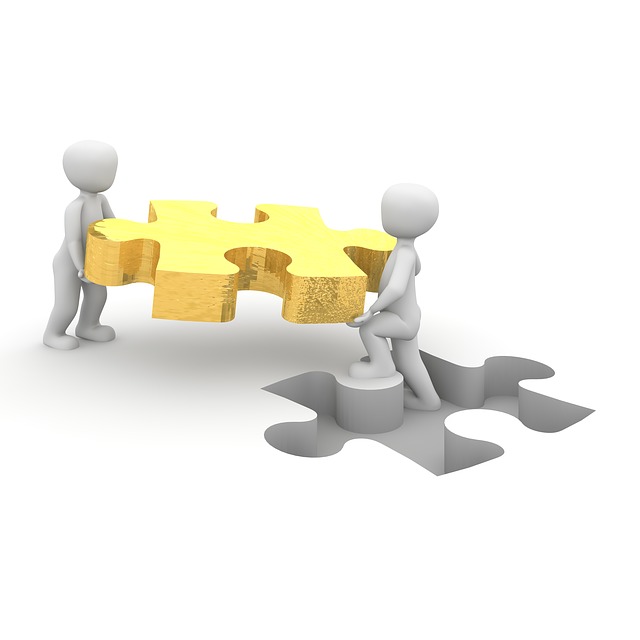 This trust then trickles down to the TQM sessions and is thus reflected in every move TQM takes towards customer satisfaction. With increased customer satisfaction develops a trust that customers have in the brand, product, or service. Trust fosters a healthy and cooperative environment for the implementation of TQM.
Training
Training forms a quintessential part in the life cycle of the TQM framework. Managers and supervisors are forerunners involved in the implementation of a successful TQM session. It is essential for them to cascade to every employee within the organization the importance of the TQM elements and the basic approach, that is, TQM. Training employees to enhance their interpersonal skills, their decision making and problem solving abilities, can benefit the implementation. This can be followed with a view to bridge the gap between the quantitative output of the business and the quality expectations, coming in from the customers.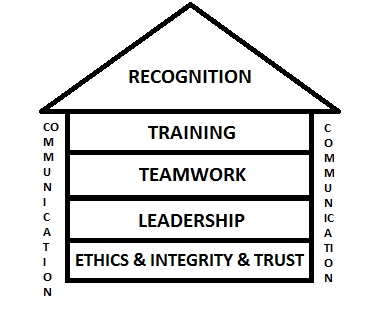 The creation and formation of TQM need effective employees to understand the meaning of TQM and who can contribute towards bringing about a change in the quality structure. Hence, TQM training is important to be undertaken.
Teamwork
With TQM needing the cooperation of the entire department or organization, it comes as a no-brainer to have an element called "Teamwork" to be included as one of the building blocks of TQM. With a collaborative stance taken by the team members, it encourages quicker and better solutions to be discussed and undertaken.
Teamwork would even provide the TQM process with feedback that can lead to permanent improvements within processes and systems. Within teams, people can raise good feedback and come up with good initiatives pertaining to quality.
With problems surfacing, teamwork also promotes proactive solution sharing options that can help in finding effective, preventive solutions for issues that affect a business.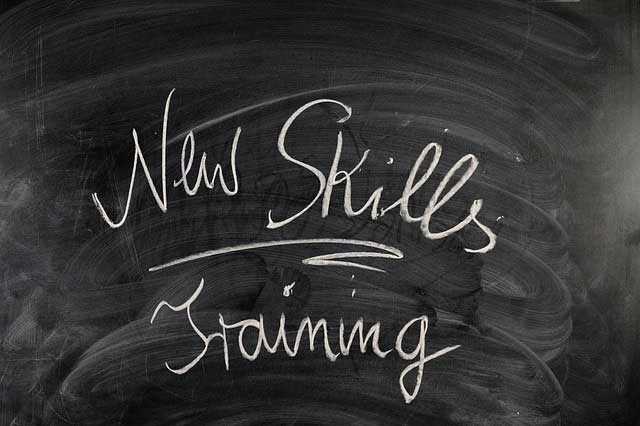 TQM supports the idea of three different types of teams. They are as follows:
Quality Improvement Teams (QITs) – These are temporary teams that deal with specific problems/issues that crop up within a business. The normal tenure for such teams is 3-12 months.
Problem Solving Teams (PSTs) – These are temporary teams to solve certain problems and also identify causes and resolve issues. The tenure for such teams is normally one week to 3 months.
Natural Work Teams (NWTs) – These teams comprise of skilled professionals who share responsibilities and tasks. Concepts such as quality circles, self-reliant teams, employee involvement teams are undertaken by such teams. Tenure for such teams are 1-2 hours a week.
Leadership
Leadership comes across as the most important element within TQM. It is essential at each and every stage within the framework. Providing an inspirational vision to the employees is what is expected of a leader. Making strategic moves and guiding subordinates is what is expected from a leader. They provide focus, sense of direction, and clear instructions with the goal of the program in mind. With TQM, it is essential that the top management is involved in the quality process as it comes to become their responsibility and duty to maintain top notch quality at all times.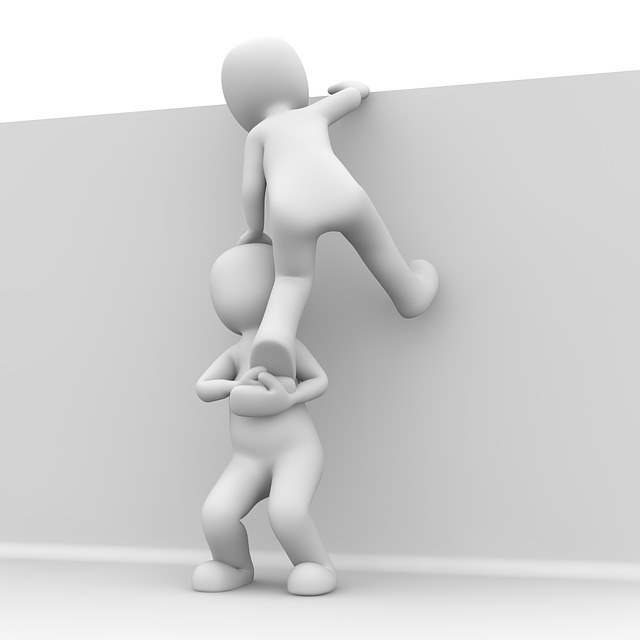 A leader is expected to know TQM, understand it thoroughly, and believe in its philosophies. It is through this commitment that the team members are motivated to carry on and move towards the TQM culture.
Communication
Binding everything together and cementing the relationship of the employees with the element of quality is effective communication. Effective communication enables employees to learn better and be able to express better. This facilitates innovative ideas and a proper medium to get them through.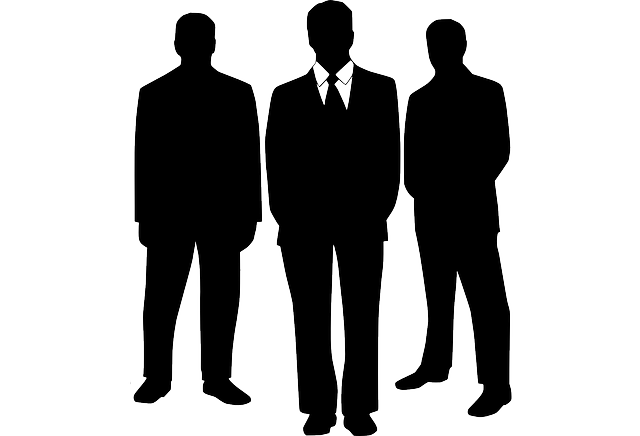 There are different kinds of communication between employees and these variations bring about proper flow of information:
Downward communication – the flow of information that takes place from the managers to employees
Upward communication – the flow of information that takes place from employees to top management
Lateral communication – the flow of information that takes place among different departments
Recognition
The roof of your quality house is recognition. Recognizing someone's work is extremely important in nowadays' competitive environment. Recognition promotes healthy competition in a bid to be acknowledge for the brilliant work put in. Recognition enables an individual to put their best foot forward to be in line for a sparkling reward. It is but a boost to human morale and pride.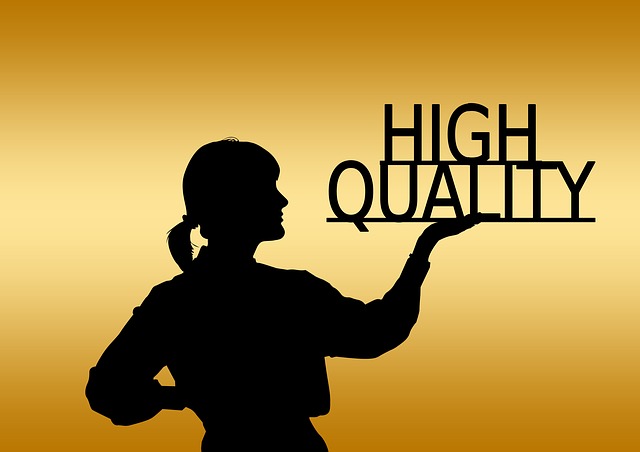 You can think of it as a catalyst bringing competitive individuals to perform their best thus enabling the smooth functioning of the TQM framework. This in turn will surely enhance the quality of the work belted out.
These were the 8 essential TQM elements that have proven to TQM's success. Hope you had a good read and have ideas and motivations to tread on the path of total quality.