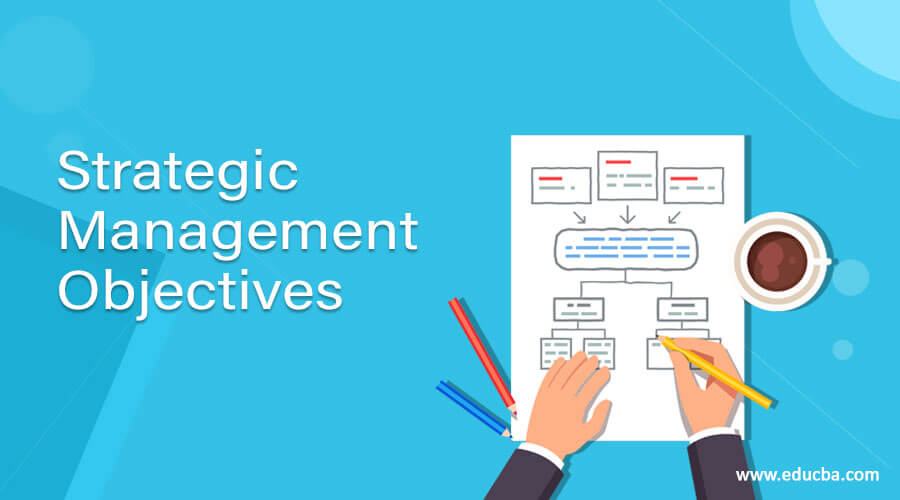 What is Strategic Management Objectives?
Strategic management objectives can be defined as taking some sets of the decision, and some actions either in a group or individually and those acts determine the output of the company's performance and those key decisions outline how rightly the strategy was executed. It is indeed a long-term process.
An Overview
Components of Strategic Management objectives – Doing anything? Planning anything? If you need to overhaul the design of anything, you need this thing, you probably hear this word every day, and this particular thing has a great impact on anyone's success, be it a company or an individual. This word is 'strategy.' The most important aspect of any success story is how their strategy was built, and how the company handled or managed the strategy made by them.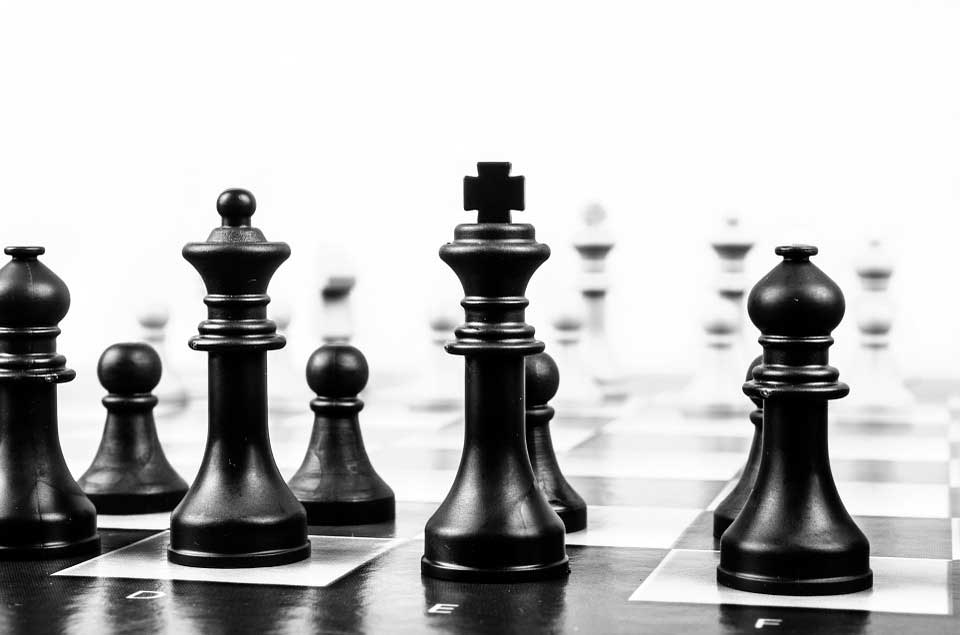 "Travel becomes a strategy for accumulating photographs," this particular line tells the whole story. A strategy can have various aspects and don't forget to remember the example of the honorable generals and army men making strategies to contain their enemies and conquer a kingdom. Many of the famous business tycoons sit alone or for hours just to lay out a strategy merged with a roadmap, which can take their business or organization to newer heights.
Leave apart big businesses and organizations, even every individual uses the term strategy to control a set of actions that can decide the course of the future and make it more productive. The strategy is an important and integral part of this whole world. So, how can you define 'strategy' in simple terms? The strategy is a detailed or undetailed plan of any action, which you should take for a particular project or work to increase productivity and accomplish any set of planned goal. Basically, a strategy is made to obtain or reach a particular predetermined goal, a well-defined roadmap, which when right and implemented properly can lead any organization, individual to success.
The key aspect of a strategy is that it should be implemented properly, in a very general sentence it can be stated as, "If you make a strategy, and you want to achieve the goal for which the strategy was made, then you must execute it properly." Take this quote from a very great mind, "A great strategy alone won't win a game or a battle; the win comes from basic blocking and tackling." The strategy is like a bridge between two shores of a river; you can think of one side as where we are and the other side of where we want to reach". You should make this bridge very strongly to reach the place where you want to be.
What are Strategic Management objectives?
Okay! You make a strategy, and you do it very clearly, you draw every aspect and even make an outline of everything like strengths, weaknesses, opportunities, and threats, but you can only proceed if you make all this analysis.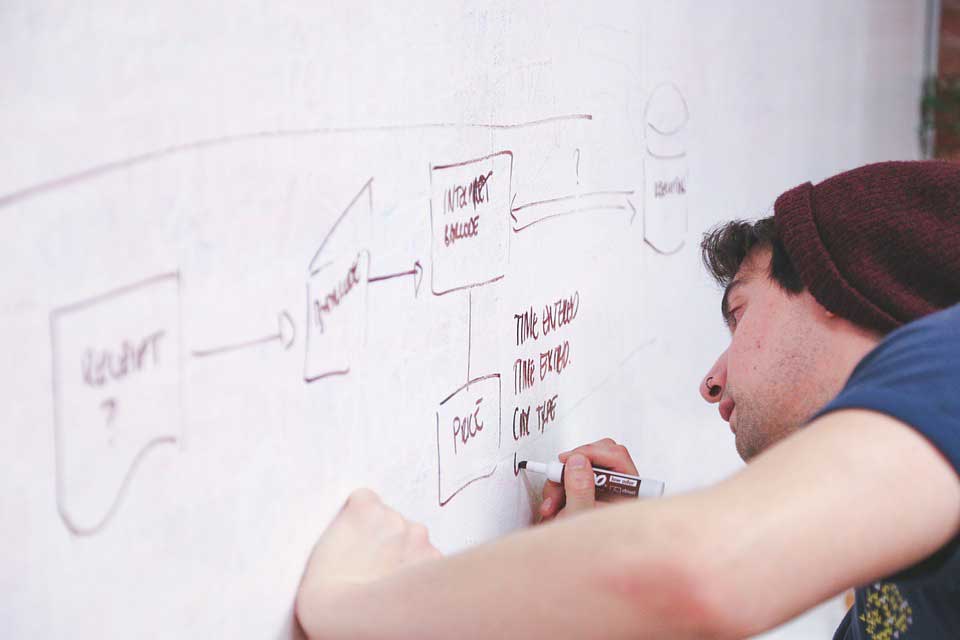 Image source: pixabay.com
For many, it had been the key savior in the times of the economic slowdown. It is very important for a firm to reach its goals and objectives to dedicate some good time in managing the strategies they made.  Now, if you plan to execute the strategies you made, you need to manage these strategies effectively, and this management, which is also known as strategic management objectives, has various factors and components. These constituents of strategic management objectives are as important as the strategy you are managing.
Components of Strategic Management objectives
Let's deconstruct the main components of strategic management objectives:
Strategic Management objectives Intent
Why your company exists? What are your goals? So, in simpler words, strategic intent of an organization can be defined as the reason it exists, and in several cases, this strategic management objectives can provide a competitive advantage to the company. So, if someone is unknown about the company's motto, then you can tell him about the strategic intent as it gives the clear picture of what are the things a company must do to get the determined goal or motto. It defines the motto of the company. Going by organizational charts, strategic intent is helpful in many ways, first one being outlining the own resources and priorities and maintaining focus on these two aspects. Strategic intent is also very helpful when it comes to finding a way, and then, utilizing the resources and achieving the goals, which may have been impossible at the first in this competitive environment. The strategic intent, which when expressed properly, can easily steer the setting of the goals along with other motives that may push all of the company's productivity.
Key points of Strategic Intent are:
Directing a company's or organization's intent towards winning.
Inspiration and inspiring people by underlining them the value of the goals.
Encouragement of the teamwork, and apart from it, encouraging every individual.
Direct allotment of the resources available in the company.
Building new resources using the already available resources and foreseeing the future needs and demands along with futuristic opportunities.
Vision

A vision or motto is very important for the growth of any company. If you see the vision statement, then it will tell you clearly where a company is and where it wants to reach in the future distant. A vision statement can also tell you what it should do to meet the best requirements of the stakeholders, in case the company is public. It tells you about the dreams and aspirations of the company. For example, a software company intends to provide every person on this planet through great software, and in this way, it also intends to empower the people through its software.
A vision can be treated as a resource or a potential to view things of the future abiding by the present trends and answering the question, "Where the company wants to be?" Sometimes it may happen that a company might lose its path of the development and the course of the progress it was making. In this case, a vision can guide you again and bring your progress back on the track. The vision and mission differ, and a vision of the company by no means can be advertised to the consumers of the company, it is solely for the employees of that particular organization. To fulfill a vision incorporating a shared understanding of the aim and nature of the vision can help immensely.
Some of the key features of vision or a vision statement must be like the following:
It must not have several aspects or interpretations.
The vision statement must not create any confusions, it must be clear and direct.
It must abide by the values, ethics and the culture of the organization.
A vision must not have irrational thoughts or unrealistic goals; it must be rational.
More than often a vision statement, which is very long can be hard to understand. So, it must be short and easier for people to understand.
Mission
It is never same as vision, it intends to tell the consumers and stakeholders both that in what way you want to serve them. It may be simplified as a statement, which tells why an organization exists and describes certain other things like the motive behind the operations of the company, what makes this organization unique, why it intends to serve the people, the framework of a company's strategy, etc.
A company can surely differentiate itself from the other companies if it uses the mission statement very clearly and objectively. A mission statement can be used to explain the broad categories, what is the scope of your activities and how its product can change the entire course of its usability, how its product can sync you with the technology and also the technology it uses to fulfill its goals and achieve its objectives.  It will tell you about the organization's present i.e. where they currently stand. Take the example of a big software company, what it intends to sell? What is its mission? Its mission is to help people in their business and individuals across the globe by building user-friendly software that can help them in working effectively and running their businesses very easily.
Going by the trends, this very important aspect of strategic management definition stands at the top of the organizations motive. It is this statement through which an organization can reach its audiences.  Today, the world has changed, and everything needs to be redefined. Today, the business environment is more competitive, dynamic and rigid.
Following are some of the key features of the mission statement:
Feasibility of a mission is a must.
It should be attainable and positive.
It should be clear like the vision.
It must be different from the competitors.
An analytical mission always helps the company's causes. So a mission must be analytical, and it must be short and simple.
It must be able to inspire your consumers, audiences, and stakeholders.
Goals Plus Objectives
As the name suggests, a goal may be anything, but it states the place where you want to be in the near or distant future. A goal can be defined in simpler words that are aspirations' of a company is trying to achieve. In particular, these goals are important and can be determined for either long term or short term depending on the strategic management process current conditions and scenarios of the company. If you have proper and rational goals, then your mission gets more powerful and prominent. A goal of a company can be used to create coordination between the sections and departments of the company.
The goal if made very clearly and reasonably, then it must have the following features:
The goals are easy to understand i.e. they are precise.
A goal must look after and contain critical issues.
A goal must have both the aspects of a business i.e. financial and non-financial.
A proper goal must have a certain time limit, and it must be included within that particular time frame.
Objectives are very similar to goals; the only difference between a goal and an objective is that whereas a goal is desired, an object is defined. The main foundations of making a strategy, and later on, strategic management objectives are goals and objectives only. Objectives can be defined as the founding pillar of the policies, which are determined to fulfill the objectives and achieve the goals. As a matter of fact, formulation of this very important component of strategic management objectives is determined by the topmost level of the management of any company.
Some of the key features of a good objective are:
Objectives must be multiple.
Objectives must be determined both on a short-term and long-term basis.
Objectives must be feasible in the given time frame.
Like all other components of strategic management definition, your objectives must be rational, realistic and achievable.
There are always different levels of any company and organization. The goals are underlined, and many things are discussed to increase the productivity. It can be said very precisely, and it would not at all be wrong that strategic management definition has become the most important function of any organization. The world has become very unpredictable and with businesses also losing the profits to the competitors, it may be well said that a business must focus on making proper strategy and managing it properly. It may have become the very valuable aspect of the company. The turbulent marketplace although never offers much space to the companies, but strategies do. It may be the new thinking for the economies, which are going through a slowdown.
Strategy decay must be avoided. At the moment a strategic management process is made, it starts degrading. One must keep in mind that not only strategy will help, but an organization must have good human resources as well, who can manage them effectively, and it can be governed over a long course of time. Hiring a better crew and team, who understand the importance of various strategies and policies of the company are always a better catch. What are the outputs today? Even every start-up is focusing on this key aspect of management, although skills and hard work also matter. Today be it any business you are venturing in? It would always be the goals you set and plans you make.
Another feature, which everyone should note is that you must never rely on a single plan, you must have a backup plan or strategy. Nevertheless, the better the strategy, the better the output, provided you execute it properly.
To put the last words in, no matter how good a strategy you have, if not managed well, then it goes in vain. Therefore, make sure that once you have made a strategy, there are proper methods to implement and manage it alongside as well. Whether it is a small group of people or a big organization that has a strategy for the functioning of their company, a well-planned strategy management is what lets the strategy get well implanted and bear good results
Recommended Articles
Here are some articles that will help you to get more detail about the strategic management objectives so just go through the link