Updated March 28, 2023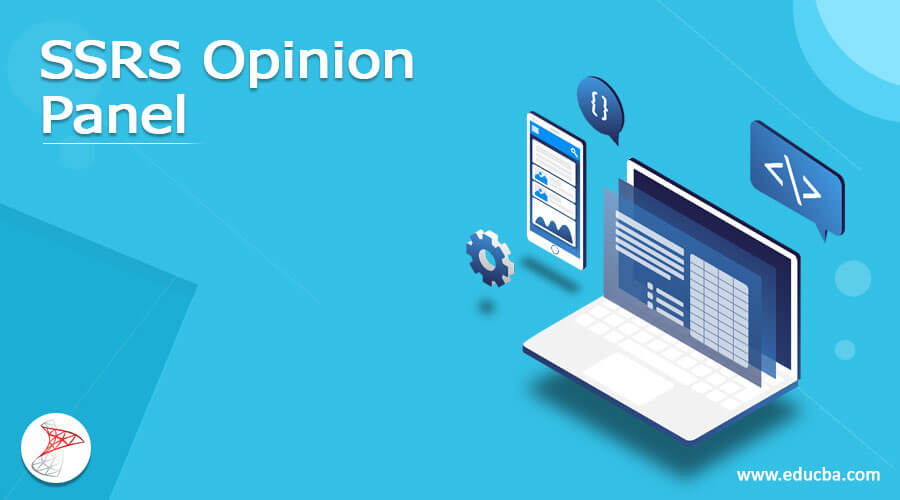 What is SSRS Opinion Panel?
SSRS Opinion Panel is recognized to be one and only the prominent platforms for opinion sharing in the country which was introduced in the year 2015.
This Opinion Panel includes a representative cluster of panelists nationally who is nominated aimlessly all over the United States (US) who have approved to share their individual opinions.
Since, it was initiated nearly 30 years ago, which works to collect public opinions through surveys on several topics. These surveys are accompanied by various public and private sector units comprising colleges and universities, media organizations, and foundations.
When you become a member of the panel and share your opinion then this opinion is heard by the decision-makers, business leaders, citizens, and news channels throughout the country.
SSRS Opinion Panel Background
A countrywide representative panel of the U.S. including adults aged 18 years or elder is defined as the SSRS Opinion Panel. SSRS Opinion Panel composes of some trademarks such as accuracy, procedural rigor, mode flexibility, representativeness, and affordability.
This panel is being vigorously implemented by main academic associations, private sector units, and media groups – together in the U.S. and overseas.
Since it is a character member of the American Association for Public Opinion Research i.e. AAPOR, it is dedicated to completely obedience to AAPOR transparency and standards.
It performs small studies on distinctive and well-timed topics for signifying the power and scope of our exploration services.
This SSRS Opinion Panel is composed of Americans those who have approved to provide their opinions by participating in the web surveys. The panel includes members from all over the U.S. who are being invited for joining and participating in surveys.
Here, the Opinion panel attempt to deliver voice to persons of all ages, lifestyles, backgrounds, and communities.
The question is about the latest events and things that impact individuals' life. Nearly, Opinion Panel will direct you to 1 to 3 surveys per month.
In about a month, you will be requested to perform a survey available on a significant topic. As the survey topics modify every month and this may compose family, work, politics, technology, religion, and even more. They create an effort for keeping the surveys transitory.
In the case of the pay scale, the member can collect a reward of a minimum $5 for every survey the user finishes either using a mailed check or even an electronic gift.
Basically, it is defined as a non-partisan public opinion research firm regulated by business popular professionals with social sciences progressive degrees. It is situated in Glen Mills, which is just outer of Philadelphia, Pennsylvania. SSRS customers comprise NFL, CBS, the Harvard T.H. Chan School of Public Health, Consumer Reports, and a few other non-profit organizations and main universities.
How to Work SSRS Opinion Panel?
It can be known as a complete service survey plus market research firm which is regulated by enthusiastic professionals with innovative degrees in the field of social sciences. Here, at Opinion Panel, they consider improving the research method. SSRS delivers advanced procedures, questionnaire enhancement, optimized model designs, and techniques to grasp low-frequency populations.
Let us take a look at some of SSRS services and products as Omnibus Surveys, Public Opinion Research, Online Solutions, International Research, Probability Panel, Multicultural research, Health Policy Research, Sports & Leisure Research, and Religious Research.
The Opinion Panel work as follows:
Initially, the user will receive an invitation that is personalized for joining the panel.
You need to complete the registration survey, then receive a reward for completing the registration survey.
Begin to receive invitations for surveys and earn rewards for completing surveys.
One can complete the surveys using the Web through the desktop computer, smartphone, tablet, or, laptop. In case, if the internet is available then those users are called over the phone to complete the surveys.
Let us brief about Opinion Panel Data plus Infographics: SSRS studies on distinct and well-timed topics for elaborating the supremacy and range of research services. These studies apply a portfolio of survey preferences, comprising the SSRS Omnibus, the SSRS Sports Poll, the Opinion Panel, and so on. After that, every study is enveloped in an infographic that précises the conclusions and conveys the bottom lines.
SSRS Opinion Panel Message
The Opinion Panel sends surveys through text messages from time to time. But these text messages are only delivered to the panelists who have selected to accept them and also provided with a mobile number. Text-enabled panelists to receive a message like 1-855-781-4990 or, 1-844-704-5764 from a toll-free number.
One can also take this survey of the SSRS Opinion panel online through computer, smartphone, or tablet, after which one will obtain an electronic mail having a custom-made survey link. One can proceed with the survey via click on the same link. If one gave permission to receive text messages, then only the survey invitation is sent by text message also. In case, if the internet is not available then, one can take surveys through the phone.
The SSRS Opinion Panel exists by only invitation. One receives an invitation letter via mail and also by enchanting a telephone survey, SSRS opinion panel invites for joining the panel team with them. But if one has decided already for joining the panel, they can view the email for Opinion panel welcome message.
The panel members of the SSRS opinion panel are not open to joining the family and friends of panel members. They only send invitations to a logically nominated number of the family unit through the U.S. to join.
Panel members have an option to opt out of the Opinion Panel simply through an email sent to the mail address:

[email protected]

having the subject line as "opt-out" or by calling the number 1-866-416-2822.
For privacy value, the information collected always stays confidential, and also the personal information like the user's name, phone number, email address, or ID is not related to answers. The privacy policy can be viewed on the link ssrsopinionpanel.com/privacy.
Conclusion
Thus, the SSRS Opinion panel is gratified to be the data gathering partner of choice for main media organizations, foundations, and academic institutions. Currently, the SSRS Opinion Panel's newest research discovers that 79% of Americans implement mobile and payment services online such as Venmo, PayPal, Zelle, etc.
Recommended Articles
This is a guide to SSRS Opinion Panel. Here we discuss the What is SSRS Opinion Panel, How to Work SSRS Opinion Panel, background, panel message . You may also have a look at the following articles to learn more –