Restaurants To Try in Paris
Paris is the city of love, romance, fashion, wine, and croissants. You read it right, Paris is a beautiful city in France to get along with your partner. You will fall in love with Paris every time you visit it.
Are you planning a trip during Valentine's week? Your partner is going to love the idea. This place is amazing for couples, where you can walk hand-in-hand with your partner.
What about food? The best wine, champagne, and oysters are waiting for you in Paris. There are many outdoor restaurants in Paris where you can sit and enjoy the city's beauty and food.
You may plan a surprise dinner date at any Restaurant in Paris. These restaurants in Paris provide suitable music arrangements for a lovely dinner date.
7 Best Restaurant in Paris For Dinner Date
Check out the best restaurants in Paris to make your dinner date memorable.
1 Benoit, known for exquisite french cuisine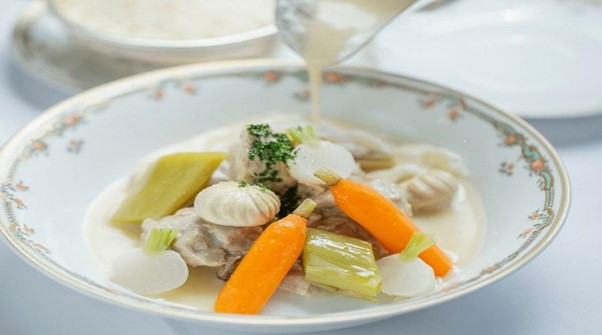 (Source: Benoit Paris)
How about everything French in Paris? Well, this restaurant will make your mind go French. A restaurant as old as 100 years can present you with an authentic French delicacy.
What to Eat?
That's what we go to restaurants for, don't we? The restaurants in Paris are known for their primary food; this restaurant will offer you snails in their shells, black pudding, and sweetbreads.
2 Septime, nostalgic flavors in hidden ingredients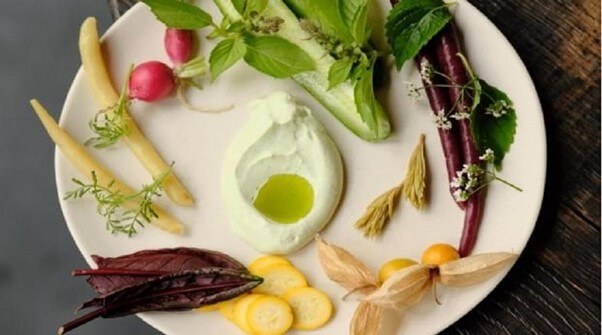 (Source: Septime)
The winner of the Sustainable Restaurant Award, 2017, Septime infuses good flavors in every dish. It is run by a graphic designer turned chef.
How to get a seat?
You must get your booking done at the earliest if you don't want to ruin your date. This place is oversubscribed, and you may find it difficult to book a seat.
Give a call or book online a minimum of three weeks in advance; you heard it right.
3 Le Jules Verne excels in ambiance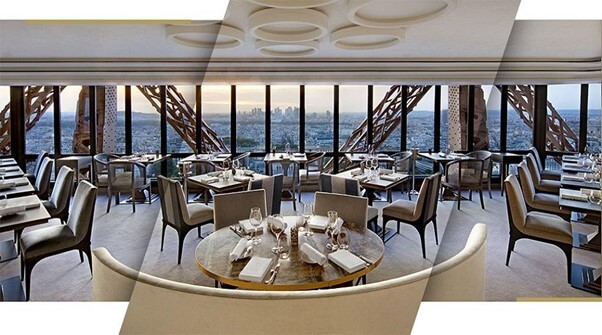 (Source: Le Jules Verne)
Have you ever dreamed of sitting and eating in the Eiffel Tower? If yes, this can be a one-stop destination for you. Arrange a dinner date in the most romantic place in the world.
You can appreciate the panorama of the Eiffel Tower. You can ask for tables near the window in advance.
What to order?
Wine is fine; you can taste perfectly cooked french delicacies like cooked cod, hot and spicy jus, and some fresh lamb.
4 58 TOUR Eiffel Restaurant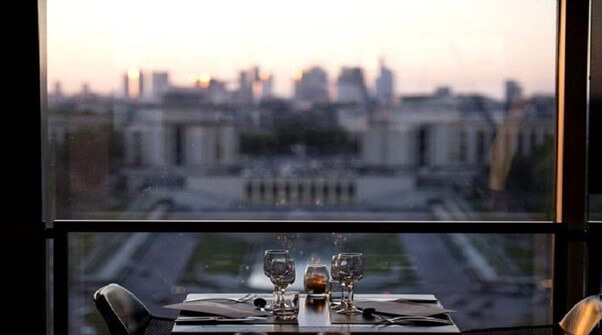 (Source: 58 TOUR EIFFEL RESTAURANT)
Restaurants in Paris near the Eiffel Tower are popular destinations for tourists. It gives superb views from the restaurant along with good food.
The Interior and View
The restaurant is designed with the amalgamation of modernity and transparency. The design is well-balanced and offers comfort and aesthetics.
A dinner date with a bar facility will make your night special. You may go during the evening to enjoy the sunset with tea and snacks.
5 Restaurant Lasserre Paris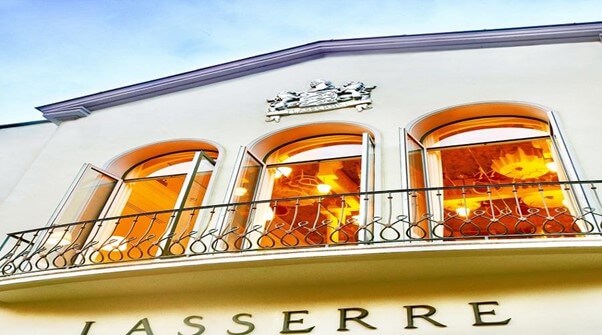 (Source: RESTAURANT LASSERRE)
Many restaurants in Paris are Michelin-starred. Lasserre is a Michelin-starred restaurant that became operational 80 years ago.
This restaurant also offers rooms if you want to celebrate any occasion privately with your partner. For a dinner night, Lasserre is the perfect spot where you enjoy food under the Parisian sky.
You can adjust space according to the plan, whether it's a couple's date or a family dinner date.
6 Le Cinq Paris is utterly classic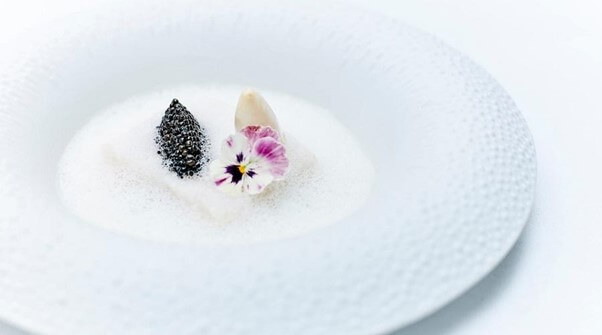 (Source: Le Cinq Paris)
Another marvel in the list of restaurants in Paris we have Le Cinq. It is part of the Hotel Four Seasons in Paris. One of the Michelin-awarded restaurants that offer classy cuisines and the rarest wine.
The interior of the restaurant is flawless and rich. It offers a gastronomic experience that you experience once in your lifetime.
What's on the Menu?
The menu is loaded with French cuisines like ROYAL OSCIETRA CAVIAR, SEA URCHIN, and WARM HOUSE SMOKED SALMON. These are some of the signature dishes on the menu.
7 Pierre Gagnaire celebrates the tradition of food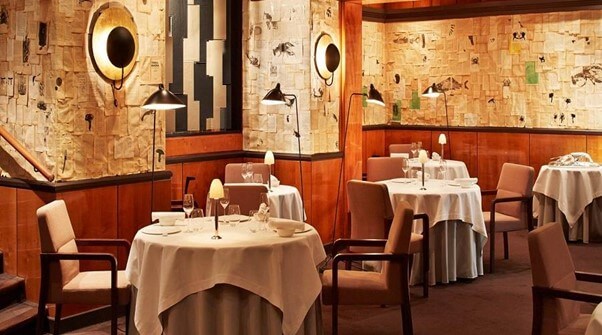 (Source: Pierre Gagnaire)
The restaurant is run by Pierre Gagnaire, the man who has regained his Michelin star many times. If you want to enjoy good French food and feel the food, this is your destination.
The chef works on the detail of every dish served to you. You can enjoy his culinary story and the food in the restaurant.
Make your date a memory to cherish forever!