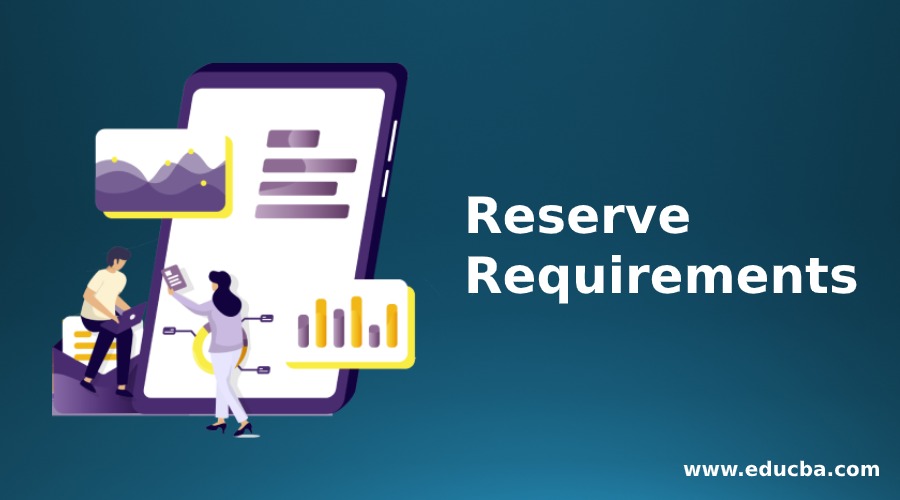 Definition of Reserve Requirements
Reserve requirements are also known as the cash reserve ratios. It is the number of funds that a banking institution must necessarily maintain as a reserve for being able to deal with sudden jerks that could be out of an unexpectedly large number of withdrawals. These are the regulations of a central bank that is employed by most and not all banking institutions. The banks can either choose to reserve deposits at their local Federal Reserve Bank or simply in the form of cash in their own vault.
Federal Reserve uses a tool to regulate the flow of money in the country's economy and influence the rate of interest by making it mandatory for banking institutions to create a reserve for ensuring that they are able to tackle future liabilities which could be a result of sudden withdrawals, is termed as a reserve requirement.
How Does it Work?
The banks are required to allocate a percentage of deposits as a reserve. This means that the banks must keep aside a certain percentage of funds as a reserve that they receive as deposits. The remaining amount can be utilized for giving funds as a loan to the public. Keeping too much cash in hand might create troubles for the bank as they might lose out on earning an additional interest that could have otherwise been earned if lent out. Also, if the banks lend too much money and keep less as reserves, then they might have to deal with a bank run and insolvency too. The central banks are charged with the responsibility of estimating and computing the reserve requirements and it is now legally required for all the commercial banks to abide by the system of maintaining the necessary reserve requirements.
Importance of Reserve Requirement
It allows banks to be able to deal with upcoming future contingencies. It is a very effective tool for safeguarding the banks from unusual disturbances in the market. With reserve requirements, banks can also influence their levels of lending, the volume of deposits and credits, deposits rates, etc. For example, XYZ bank is about to have an unexpected drop in its maintenance period, in such a scenario it can use its reserves for getting rid of the upcoming liabilities.
Purpose of Reserve Requirement
There are various purposes of introducing reserve requirements. The ultimate purpose behind maintaining a reserve is regulating the supply of money. Local Federal Reserve bank uses reserve requirements as a tool for controlling the liquidity of the money market y controlling the growth in the supply of money. This means a higher level of the reserve will result in lowering the liquidity in the market. Another purpose of reserve requirement could be protecting the public deposits and ensuring that the banks are capable enough of dealing with future contingencies that could arise as a result of sudden withdrawals.
Example of Reserve Requirement
ABC receives $300 as a demand deposit and $50 as a time deposit and its reserve requirement ratio is 8 percent. Compute the total reserve requirements for ABC bank.
Solution:
Reserve Requirement with Respect to Demand Deposits = 8% of $300 = $24
Reserve Requirement with Respect to Time Deposits = 0% of $50 = $0
Hence, Total Reserve Requirement = ($24 + $0) = $24
Reserve Requirements vs Capital Requirements
It ensures that banks have sufficient reserves to tackle the liabilities or market crunch causing as a result of a sudden rise in withdrawals whereas capital requirements ensure that banking institutions have a sufficient amount of capital to provide support to the loans or such other credit that it provides to all its customers.
Reserve requirements are implemented for safeguarding the banking institutions against a sudden rise in fund withdrawals by its depositors while capital requirements are used for the purpose of absorbing all the monetary losses on loans and such other forms of credit given to the customers.
Advantages
The advantages are discussed below-
It have an equal amount of effect on all banking institutions. It also has a strong effect on the supply of money.
It ensures that there is a generous amount of liquidity in the economy.
It helps the banking institutions in earning more profits through maximum lending opportunities.
It ensures that the banking institutions can stay away from future contingencies as a result of a shortage of funds or sudden enhancement of withdrawals or excessive lending.
It ensures that the depositors are aware of their bank financial performance and whether they are dealing with a lower level of margins at any point in time.
It helps in the circulation of money in the economy which would further help in managing the overall liquidity.
It enhances the purchasing power of money by encouraging banking institutions to participate in government securities by investing funds into them.
Disadvantages
The disadvantages are discussed below-
Impractical in Nature: Reserve requirements are impractical to a certain extent as even the slightest of alterations in the required cash-reserve ratio might lead to major changes in the supply of money. The outcome of this impracticality could be really expensive for banking institutions.
Liquidity Related Issues: Maintaining reserve might also cause issues with respect to liquidity for banking institutions that maintain a low rate of excess reserves.
Conclusion
Reserve requirement is a tool used by most banking institutions for maintaining a percentage of the deposits from depositors as reserves to combat the contingencies lying ahead in the future as a result of a sudden rise in withdrawals. It is also known as the cash reserve ratio. Reserve and capital requirements are different from each other. Reserve help in reducing liquidity and slowing economic activity. The higher the level of reserve requirements, the lesser will be the profits earned by banking institutions with their money. The limitations of a reserve no longer make it a substantial aspect of the bank's regulation.
Recommended Articles
This is a guide to Reserve Requirements. Here we discuss the importance and purpose along with the advantages and disadvantages of Reserve Requirements. You may also look at the following articles to learn more –