Updated May 25, 2023
Best Places to Visit in Norway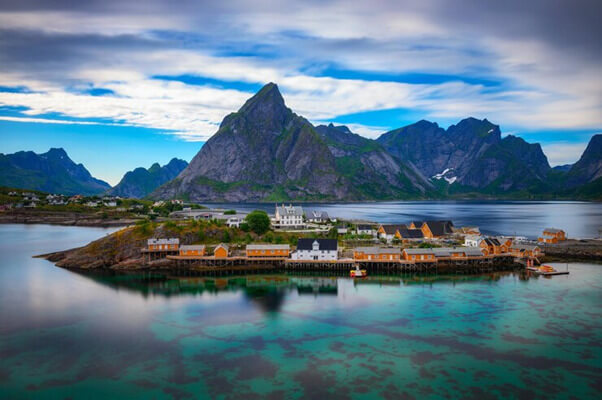 Cold, snowy landscape, snow-capped mountains, and ice lakes. Did you know just these facts about Norway? We have a surprise for you; this nordic country has unlimited places and things to explore.
Are you wondering about places to visit in Norway to begin your journey? Let's help you out.
Why Norway?
A country in Northern Europe with the capital at Oslo has a unique place on the world map. It's a cold region covered with snow in most of the months of the year. You will see homogeneity in the culture, with the majority ethnically Nordic.
The climate will surprise you if you are from a tropical or subtropical region like India, China, Australia, or Colombia. Winter sports are a significant highlight of this nation, missing in tropical countries.
The population density is sparse, unlike busy modern cities. Places to visit in Norway are unlimited if you have the right guide and enough time.
You must have heard about the northern light; want to stay a night under them? We will tell you places to visit in Norway, where you can explore the beauty of this country to the fullest.
Top 10 Places to Visit in Norway
Here is a list of places to visit in Norway for your next trip
1 The Svalbard Islands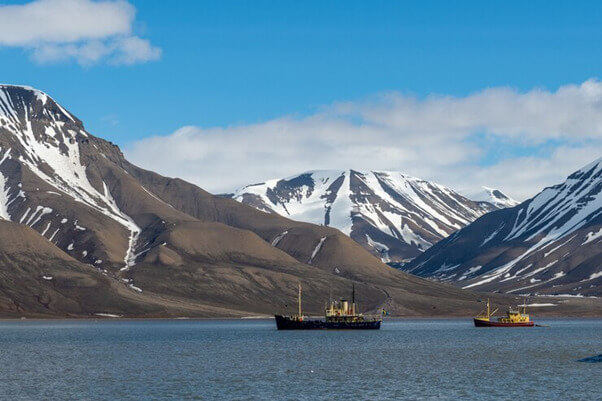 Begin your wild journey from this island to the Arctic Ocean's center. This place will blow your mind if you have a zeal for adventure.
You can try dog sledding, ice skating, snow safari, or looking out for northern lights at night. A wide variety of places to eat and drink awaits you on this island.
2 Gelio Winter Wonderland
Are you an adventure seeker? This place thrills you with skiing around the high tree lines in the lap of mother nature. Eager to take the adventure, daredevils can enjoy high-speed skiing.
Need not worry about the routes; fly down the slope like a pro!
If you need more confidence about skiing, try out the same adventure on a fat bike ride. You can ride with your partner on the high mountains and rugged terrains.
3 Oslo, the capital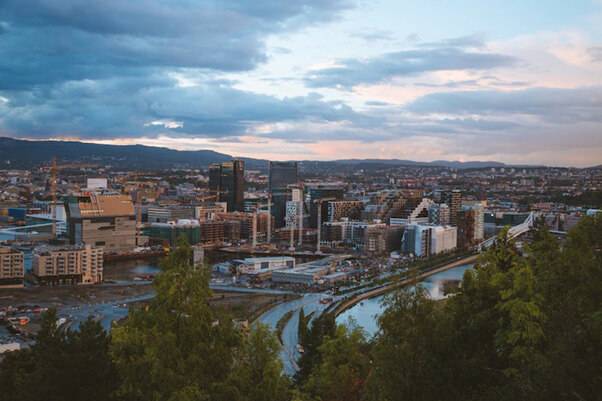 Want to explore a different side of Norway? We have got you covered. You can visit Oslo, a modern city packed with good food, attractive neighborhoods, and contemporary museums.
Bordered by the deep forests of Oslofjord, a semblance of urban life and nature is present. The Oslo region has towns like Fredrikstad and Tonsberg.
4 The Northern Lights and Tromso

Our list of places to visit in Norway is complete with the northern lights. The island is full of adventure with whale watching, the midnight sun, and other natural adventures.
Try out hiking and mountain biking on this superb adventurous Island of Tromso.
5 Bergen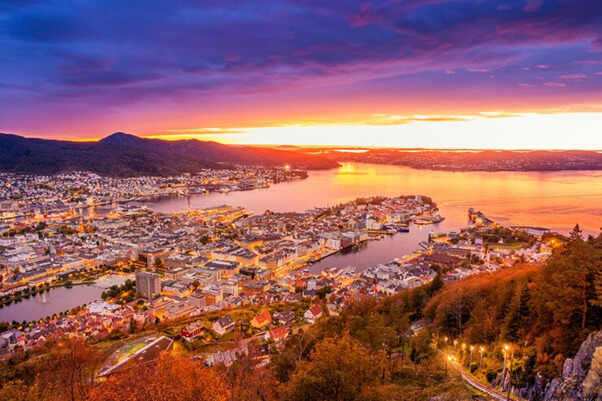 Bergen's beautiful surroundings of mountains and fjords, which have earned it the moniker "city of seven mountains," contribute to the city's charm. In addition to its natural beauty, charming old-school towns give the city a rural appeal.
Explore the Bryggen Museum while you're there to see how the city has changed since the 14th century.
6 Drammen, tourist city
Drammen, one of the popular tourist destinations in Norway, is situated west of the Oslofjord and offers a variety of thrilling excursions, such as bicycling trips, skiing trips, and ravine expeditions. The beautiful Drammenselva River, renowned for its salmon fishing, borders the city.
7 Molde, Unexplored City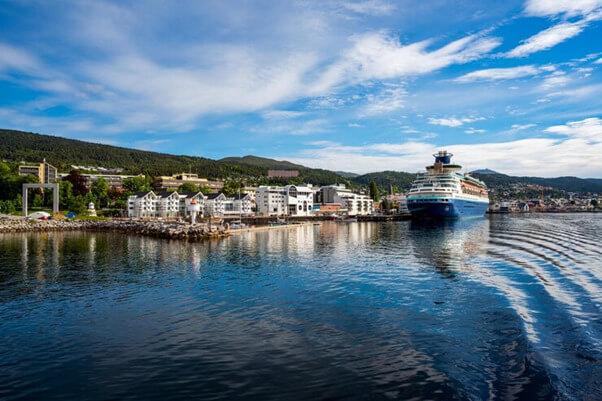 Molde is a Scandinavian city that is relatively attractive and unknown, and it is situated in the historic Romsdal region of Norway. There are various methods for discovering Molde. The sightseeing excursions available here are many and in-depth, whether you prefer to go on a bike trip or walk around the city.
8 Sarpsborg, the largest urban city
Sarpsborg was founded approximately 7,000 years ago but still maintains its original beauty and charm. Sarpsborg takes pride in its traditional Scandinavian beauty and is bordered by the Glomma, the largest river in Norway, on one side.
Sharps, the enormous cascade in Europe, is both stunning and intimidating in its grandeur and splendor.
9 Stavanger, mediaeval city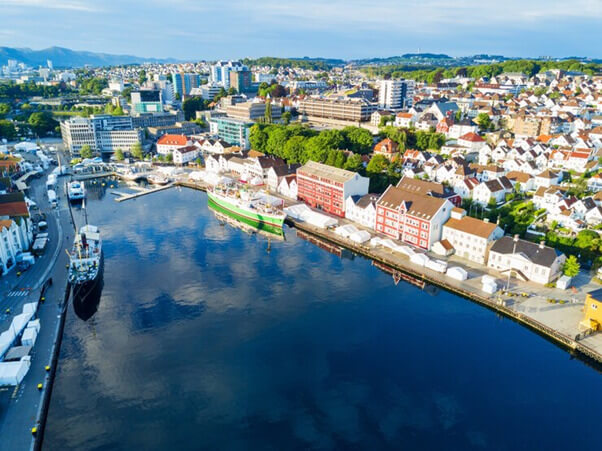 Stavanger transforms into more than a water wonderland because the sea surrounds most of its border. Thousands of nature enthusiasts have been drawn towards this west coast town by its quiet surroundings and laid-back feel.
10 Trondheim, a scenic city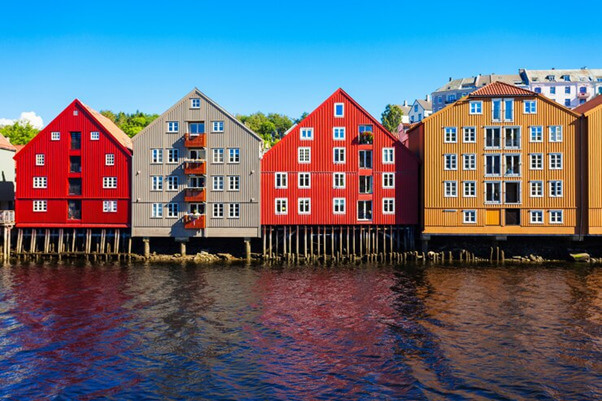 Trondheim, in the center of Norway, is a beautiful, serene, joyful city. As a result of its Gothic-style cathedrals, Trondheim became a trendy destination for travelers from all over the world.