Updated June 1, 2023
Addicted to Korean TV Series?
Many of us binge-watch these shows and never get bored. Korean TV shows have been there for a while now, but with the rising OTT platforms, they have earned global recognition. The vast genre comprising thriller, action, romance, crime-detection, and romantic comedy keeps us captivated to screen.
The light-hearted comedy series Twenty-Five Twenty, Under the Queen's Umbrella, a dark comedy, has soulful scenes; you cannot get over their emotions soon. Every genre has its own specific features making audiences crazy about the series and the characters. The Netflix Korean Series in 2023 will always remain awestruck with its content and presence. If you want to know the best Netflix Korean Series (2023), keep scrolling down, and we have the top list waiting for you.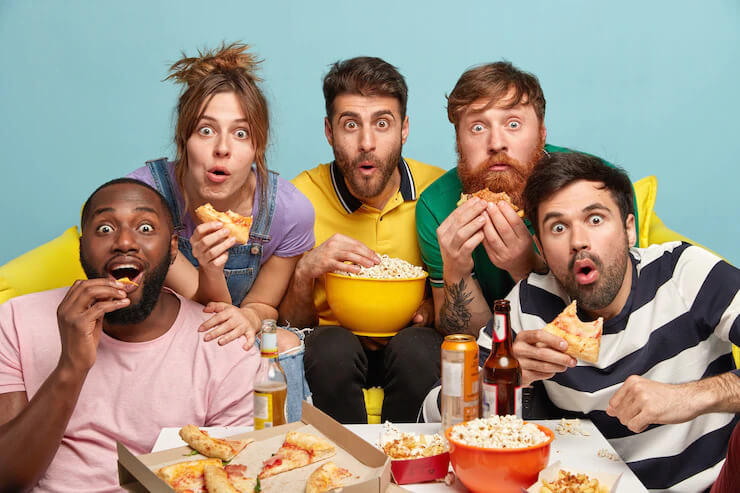 Most Anticipated Series in 2023
1. 20th Century Girl
Featuring: Kim Yoo-jung, Byeon Woo-seok, Park Jung-woo, Roh Yoon-seo
Director: Bang Woo-ri
Do you think love hurts? This romance drama set in 1999 will ignite your purest emotions for love. The acting and performance of Kim Yoo-Jung bring a flood of emotions. The story brings you the true friendship between young high school students Na Bo-ra and Yeon-du. The series is based on an emotional collision between two friends prioritizing their friendship over love. The beauty of the series is that there is no negative emotion throughout the series, only genuine relationships like we all crave in our lives.
2. Business Proposal
Featuring: Ahn Hyo-Seop, Kim Se-Jeong, Kim Min-kyu, Seol In-ah
Director: Park Seon-ho
If you want something to lighten your heart and mood, this Netflix Korean Series can alleviate you. The romantic comedy series is full of comic scenes and light emotions that may bring a smile to your face. The series revolves around Kang Tae-moo, the CEO of a big company in South Korea. His grandfather pressures him to get married and settle in life. He meets a girl named Ha-ri, his employee, but he is unaware of it.
This confusion begins the journey of love and ends in both getting together. The light scenes where Ha-ri calls herself by the name of a famous television actress are hilarious. Overall, this series is a good watch if you want to avoid overloaded emotions.
3. Twenty-Five Twenty-One
Featuring: Kim Tae-ri, Nam Joo-huuk
Director: Jung Ji-Hyun
Do you like flashback stories? If you do, this series is one for you. The protagonists' daughter, Na Hee- do narrates the series. Kim Min-Chae, the daughter of Na Hee-do, runs to her grandma, finds her mother's diary, and begins the story of her life. The series was a commercial success and was applauded by audiences for its simplicity and grace of the series. The 1998 IMF crisis changed the lives of many, and this series revolves around the same. When Na Hee-do's dreams are not fulfilled, she gives her best shot in life to achieve everything she can.
4. Alchemy of Souls
Featuring: Lee Jae- Wook, Jung So-min, Go Youn-jung, Hwang Hye-seung
Director: Park Joon-hwa
If you are up for an emotionally loaded series with intense scenes, this series definitely has it all. The Alchemy of Souls aired in 2 parts; the second one is still running. It's a period drama with action, fantasy, and the salt of romance.
Part 1 is based in an imaginary country called Daeho. You can see souls switching bodies, which takes you to a fantasy world far from reality. It's the story of a warrior named Nak-su, whose soul switched with Mu-deok.
Part 2 is full of action and drama, where Mu-deok is dead, the love interest of Jang Uk. The series ends with Jang Uk meeting Jin Bu-yeon, resembling Nak-su. This series is a story of heartbreak, isolation, revenge, and finding the light amidst the dark.
5. Our Blues
Featuring: Lee Byung-hun, Shin Min-a, Cha Seung-won, Lee Jung-eun, Uhm Jung-hwa
Director: Kim Kyu-tae
What's your blues in life? You can relate to the blues of the life of the characters in this series. This series presents to you the sweet, sour, and bitter side of life. With an IMBd rating of 8.6 is a masterpiece that unfolds different phases and emotions of life. Multiple stories in one series that are not a mess but presented in a classy way. It depicts life on Jeju island, with sweet and bitter romance hovering around.
The list of top Korean Series on Netflix is not exhaustive. You can have your own personal favorite and glue yourself to the mesmerizing scenes and lively characters of Korean shows.