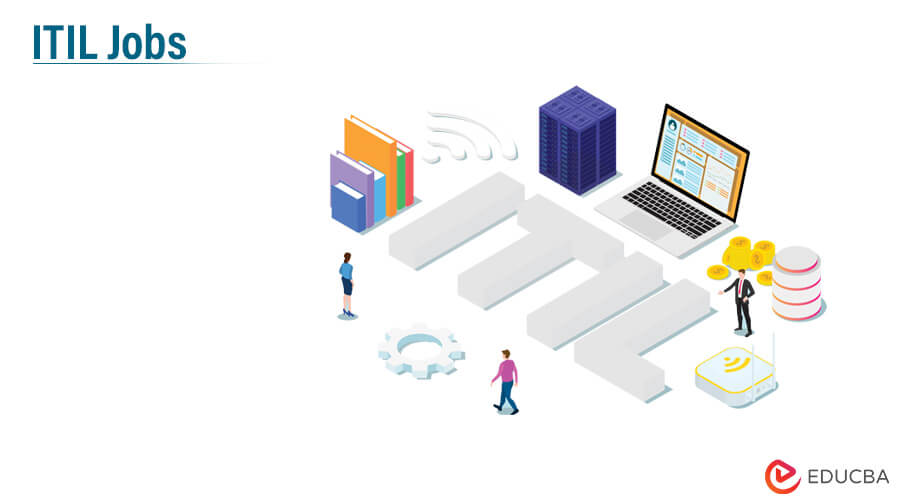 Overview of ITIL Jobs
ITIL (information technology infrastructure library) is the sub-branch of information technology. It deals with the daily problems of a company which are related to the information technology network, computer operations, software update, and all other allied activities. ITIL is a growing field in the market and also a good career path. Many institutes are providing short term and long term certificate courses in ITIL, to provide knowledge and To create good manpower who work effectively in ITIL. The demand for ITIL professionals is increasing day by day due to the dependence of industries on the ITIL nowadays. So if we talk about the jobs in the ITIL field so we can say that there are lots of opportunities in it and also many more are in the queue for generation in the near future. So now we will discuss all the aspect regarding ITIL jobs like salary, job positions and other below:
Positions and Salary
| | |
| --- | --- |
| Positions | Salary |
| Senior Manager (IT) | 85-95K |
| INFORMATION TECHNOLOGY MANAGER (ITM) | 60-80K |
| Senior Executive (ITSE) | 40-60K |
| Executive (ITE) | 25-35K |
| INFORMATION TECHNOLOGY ASSISTANT(ITA) | 15-25K |
Note: Salary is Subject to the Experience and Knowledge (so may vary)
Growth in ITIL
As we discussed above and also if we see the hierarchical profile and salary, so we realize that ITIL is really a growing field which provides plenty of opportunities and also a career which is high earning and respectful. Big MNC's like TCS, Infosys, Tech-Mahindra and others are some firms that are using ITIL and allied software. So this is not exaggerated to say that ITIL is a worthy profession and also those who want to pursue a career in this field will surely get the benefit. Also due to lack of professionalism in this field, companies are ready to pay handsome salary and other perks also, but the condition is one that candidate should be well trained and perfect in ITIL.
As information technology sector is growing in the world due to the dependence of the population on the computer, mobiles, and other gadgets, it also creates lots of vacancies around the world for the IT and ITIL professionals. So one can also get the chance to go abroad and work with big firms. So growth is not the concern in this field, only the capabilities and knowledge of the subject that is matters.
Industries in the Field
1. Software industries: ITIL basically deals with the different kinds of software like updates, Processing and other activities related to the software. So the software industry provides many opportunities for ITIL professionals in a different way.
2. Service sector: A service sector is a sector that provides different kinds of services to Companies like- IT support, customer care support, and others. Also, this sector contributes hugely to the GDP of the country like INDIA. So this sector has all the capability to absorb the ITIL professionals because of the high burden of work. They require multiple professional for the same work, so ITIL being an allied field of IT surely produce employment.
3. Manufacturing industries: Manufacturing industries are those industries which are producing a different kind of products. In these industries as well, lots of computer-operated machines are there so they also require the professional who operates these machines and also the service professionals, so ITIL professionals also get the opportunity in these organizations also.
4. Education sector: As far as the education sector is concerned in the employment of ITIL professionals, so this sector indirectly contribute in this, as we all know that institutes which are providing certification of ITIL, they also require the well qualified and trained teacher or instructors who give knowledge to the students regarding the ITIL. So in this way, the education sector is also a good option for ITIL professionals.
5. Government sector: If we talk about India, there are many PSU and other govt. stake companies which are working in the field of Information technology like- BEL, SAIL, GAIL and many other, so these industries also hire the employees from the IT background, also in the other departments of government there is need of technical employees, so in this way an ITIL professional got a chance to get a government job as well.
6. Entrepreneur: After getting a good experience in the industry, one has also an option to establish his own business or company in the field of IT or ITIL. This is also a good option and many get success and earn satisfactory. But to become an entrepreneur one should be highly motivated and know his work properly in the field because the risk has also existed here.
Conclusion
If we assume our present and our future without the information technology it is nothing and give goosebumps, because IT provides the facilities and comfort to the entire world, it is now the backbone of the world because everything is operated and depends on the IT, we can take the example of mobile phones, our personal computers, all transport activities, etc. So actually we are fully relying on IT for these activities. ITIL also comes under this. The demand for IT and ITIL is in direct proportion, if the demand for IT is increased, the demand of ITIL will automatically increase.
But it is also necessary to talk about some of the demerits of the IT and ITIL as well because this leads to the improvement in it, so the most drastic thing is the threat to privacy and spy on computers which need strong cyber laws and strong protection software which save data from any kind of theft and spying. So the companies who are working on protection software should try to enhance the software capability. Also, the government of different countries should work on strict cyber laws so that the breaching of data and other allied activities should be stopped and uprooted.
And as far as the growth and opportunities are concerned in the ITIL, it is never exhaustible process, so younger professionals should work with full zeal without any fear of career.
Recommended Articles
This is a guide to ITIL Jobs. Here we discuss the Position and Salary, Growth in ITIL and Industrial in the Field of ITIL Jobs. You can also go through our other suggested articles to learn more –