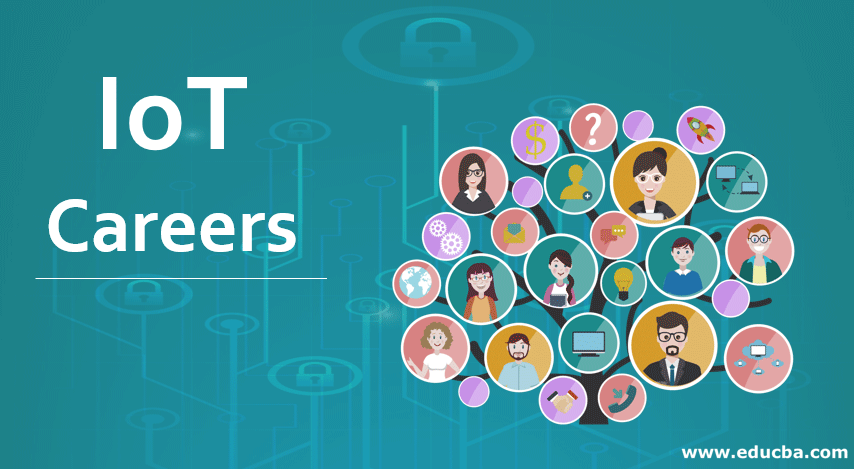 Introduction to IoT Careers
The field of the Internet of Things is booming. This is definitely the technology of the future. There are many job opportunities in this field for young, talented and hard-working professionals. In brief, IoT careers is the network of interconnected physical entities equipped with software, sensors, networking devices as well as electronics that gather as well as exchange information enabling them to be responsive.
Examples of IoT devices are smart appliances, smart televisions, smart speakers, children's toys as well as wearables. Instances of the enterprise as well as industry IoT devices include smart city capabilities, smart meters as well as commercial security systems. These are employed to monitor weather conditions, vehicular traffic, and other uses.
Education Required for IoT Careers
There exist no specific requirements for entering the field of IoT. Doing a course that equips you with the basics is recommended.
You have the option of learning on your own or under the guidance of an expert in IoT. The vast field of IoT also has demand for engineers from industrial control, electronics, electrical and mechanical departments.
The Internet of Things by itself is not a distinct industry. It fulfills the demands of other distinct industries. You need to do quite a bit of self-learning while on the job.
The best thing to kickstart a career in IoT is to do some challenging hands-on projects. Individuals with degrees in the field of IT, Computer Science and Data Science will be able to better comprehend the terms used in the IoT industry.
You need to be a fast learner to master the technology as well as excel in this booming industry.
Career Path for IoT
Career opportunities in IoT are as follows:
Cell & UI Development
Device & Hardware
Protection
Network & Structure
Data Analytics
We look at the skills necessary for a successful career in IoT. A wannabe IoT professional should be ready to learn a host of different skills. One important skill needed is AI (Artificial Intelligence) in order to analyze the vast amount of data that is gathered in IoT.
UI/UX design is a necessary skill. The user interface should be effective as well as easy and convenient to use by all users. Awareness of business intelligence is both important and necessary. A sound foundation in programming, as well as expertise in the latest programming languages, is required to develop useful, fast and high performing apps for the IoT systems.
Skills in IoT Careers
List of other useful as well as necessary skills in the IoT Domain:
Predictive Analytics
Data Center Management
Sensor Data Analysis
Actuation Process
Microcontroller Programming
The best and simplest way to acquire these important skills is to implement innovative IoT based projects. This will give you the knowledge, confidence, and expertise which are all so important and necessary required to successfully do real-time IoT related activities.
Job Position for IoT
There are many and diverse job designations in IoT.
The primary purpose of IoT is data collection as well as generation. There is a high demand for data scientists in this industry.
One hot job post is that of a data scientist. You would require to acquire skills in structured, unstructured as well as big data to work in this designation.
One interesting designation is that of an IoT cloud engineer.
Job profile includes developing a database for gathering information emanating from various IoT devices present in the network.
If you have a flair for programming you can become a full-fledged IoT developer. The job profile includes coding for communication between various devices.
If you are interested there is the position of IoT architect. Internet of Things systems are a complex mesh of gadgets that have to communicate among themselves.
The job profile involves mapping out the complete IoT system. IoT architects transform ideas into tangible designs and further use the designs to develop software programs.
Trends in IoT Job Careers
The current trends in the IoT job market includes:
Novel IoT wireless networking technologies
Chip-based innovations
IoT user experience
Trusted operating system & hardware
Sensors
Social, ethical as well as legal IoT
IoT governance
Transition from intelligent edge to intelligent mesh
Data broking & Infonomics
Artificial intelligence
Salary
In general, IoT specialists are paid more because of the scarcity of qualified and experienced IoT professionals. As per the prestigious website PayScale, IoT developers annually earn on average 50,013 euros in Germany, $80,825 in the US, 34,142 pounds in the UK, $24,115 in Ukraine and 41,692 euros in the Netherlands.
According to the leading American website that reveals income as well as compensation details of different organizations Indeed.com the median salary for an IoT Engineer is $174,939 per year in the US.
Career Outlook
Since this is a new industry it is difficult to make predictions of the future. But one thing is certain it is going to become bigger and better paying. This is the right time to enter the industry and master the skills required to excel in this field. So, if you have the interest and talent as well as the willingness to work hard you are suitable for this domain.
You are bound to keep learning new things and encounter fresh challenges while being handsomely paid. If you acquire the hot skills you will be in demand by leading companies and even migrate to developed nations where there is a huge demand for skilled IoT professionals. Different and disparate industries leverage the Internet of Things technology for efficient management as well as for optimizing production processes.
As a result, the manufacturing process can be effectively monitored and alerts sent in case of any flaw or disaster. Thus, this minimizes or does away with the need for human intervention as well as involvement. This is a very important and widespread aspect of IoT.
Conclusion
If you choose the field of IoT you are bound to get both challenging and well-paying job/career opportunities. The sooner you enter this industry the better it is for you. Analyze your skills so you can choose the best job suitable to your skills and interests. An exciting future awaits you in IoT.
Recommended Articles
This is a guide to IoT Careers. Here we discuss education, paths, salary, trends, career outlook and job positions in IoT. You may also look at the following articles to learn more –