How to Manage Your Money?
It is true that money can't buy happiness, but it definitely instills a sense of security if managed in the right way. So now the question is – "what is the right way to manage money?" Well, it is certainly much more than just making ends meet. However, you don't have to be a finance expert to be able to manage your own money; you just need to understand some of the basics of how money works.
Undoubtedly, life becomes much easier if you got the required financial skills as it helps you maintain a healthy credit score and ensures that you don't end up with debt that is beyond your capacity to repay. However, suppose you are bad with money management and live paycheck to paycheck despite earning a decent amount of money. In that case, you are at the right place as this article will provide you with some more useful tips that will improve your money management skills.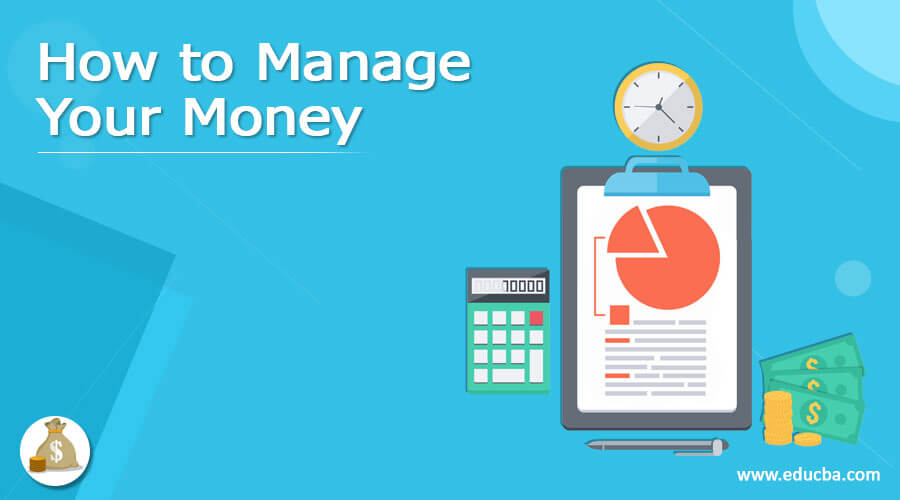 Steps to Manage Your Money
You can manage your money efficiently by following the below-mentioned steps one after the other.
1. Take stock of your financial position
Before hopping onto any money management strategy, it is very important to take stock of your present-day financial position. So, you need to take into account all outstanding obligations, large expenses, available assets, etc., to draw an accurate picture of your financial position.
2. Evaluate your income level
It is very important that you take a look at your after-tax income (not gross income) to determine if it is in line with your expectations. This is because your income level forms a crucial part of the budget. If you are satisfied with your current income level, you can pick up a side hustle that fits into your existing daily schedule. On the other hand, you can also enhance your income level by negotiating your salary at your current workplace.
3. Prepare a budget
In the absence of a definite plan, you often overspend and eventually find yourself short on money. Hence, it is necessary to build a budget, stick to it and say "no" to avoidable expenses so that your savings aren't hurt. So, take out some time and prepare a budget.
4. Set appropriate financial goals
Setting the right set of financial goals is one of the most important steps in the process of money management. These are like milestones that help you stay focused and keep you motivated towards achieving them. So, you should determine the role of money in your life, and based on that, set clear and precise financial goals.
5. Prepare a debt repayment plan
Debt is the biggest financial burden that potentially dents your ability to accumulate and build wealth for the future. So, you should take debt seriously, prioritize its repayment, and try to close it at the earliest possible. Hence, choose a repayment plan that suits your financial position and repayment ability. It will ensure that debt doesn't stand between you and your financial goals.
6. Create an emergency fund
An emergency fund is the best way to keep yourself prepared for any unexpected expenses in the future. Many experts advocate 3 to 6 months of expenses to be maintained in an emergency fund. However, the amount of money to be maintained in an emergency fund depends on your ability to absorb risk. Nevertheless, you should set up a separate bank account for the emergency fund.
7. Start contributing to your retirement
You may think that contributing to a retirement fund is an unnecessary tip if you are at the start of your career. However, it is best to start putting money into a retirement fund as early as possible. Early starters enjoy the power of compounding that ensures that the small amount of money that you contribute today will grow to become huge and boost your retirement fund significantly in the future.
8. Start active investment
Your money management takes a leap and goes to the next level if you can make your money work for you. In other words, start investing your money with the objective of building long-term wealth. Investments made over a long period of time help your money grow gradually every year, often resulting in outstanding returns. So, start investing actively in mutual funds, equity, etc.
9. Choose the best insurance plan
Insurance can be a tad bit expensive in case you are adequately insured. So, it is advisable to evaluate the insurance plans at least once a year to check out for relatively economical options. You just need to consider a few insurance service providers to get the best deal. However, while looking for cheaper options, please don't compromise on insurance coverage.
10. Find a buddy
If you can find someone who also has similar financial goals, it is best for you as this buddy can help to keep you on track. Frequent discussions with this buddy keep you focused and compel you to track your progress toward your financial goals.
11. Acquire knowledge about money management
You should continue to gain more and more knowledge about personal finance management, and it will never hurt you. You can employ the new piece of information to adjust your existing money management strategies. Basically, you learn, and you earn – it is as simple as that.
Conclusion
So, there is no doubt that personal finance is a tricky business without the knowledge of money management. However, money management itself isn't that difficult, but getting started is the most difficult part. Hence, it is crucial to start managing your money seriously before things get out of control. The small steps taken today can potentially shield you from any major financial catastrophe in the future.
Recommended Articles
This is a guide to How to Manage Your Money. Here we also discuss the definition and 11 simple Steps for Managing Your Money along with an explanation. You may also have a look at the following articles to learn more –