Explore Malta
Malta is a small yet lovely country in the center of the Mediterranean Sea. Its fascinating history, distinct culture, and breathtaking landscapes captivated many people.
Due to the absence of clearly defined cities on the main island, first-time visitors may need help identifying the finest places to stay in Malta. This article is about beautiful hotel suggestions, practical travel ideas, and top things to do or see in Malta to help you make your dream vacation a reality!
Malta provides hotels for every taste, from waterside resorts packed with amenities to historic buildings converted into interesting designer boutique hotels in the heart of the Knights' capital.
Top Hotels in Malta
If you want to visit Malta, here is a list of the Top 6 best hotels in Malta:-
#1 Hyatt Regency Malta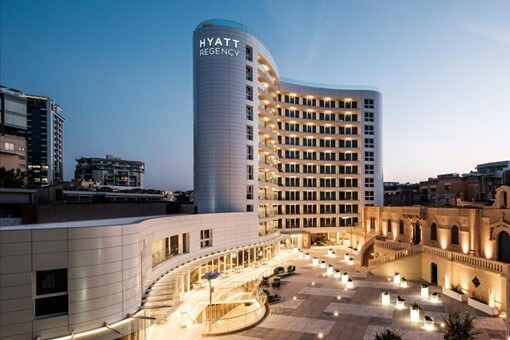 (Image Credit: Hyatt Regency Malta)
The Hyatt, located near an old Augustinian monastery, takes you by surprise when you arrive. The modern patio and lobby include handmade furniture in Mediterranean colors. You can get a coffee or a drink from the bar or dine at the Seed restaurant.
Well-appointed rooms feature 65-inch TVs, comfortable armchairs, and touch-operated modern walk-in showers. Some rooms feature views of the monastery across the street, while others have views of St Julian's and the bay.
#2 The Westin Dragonara Resort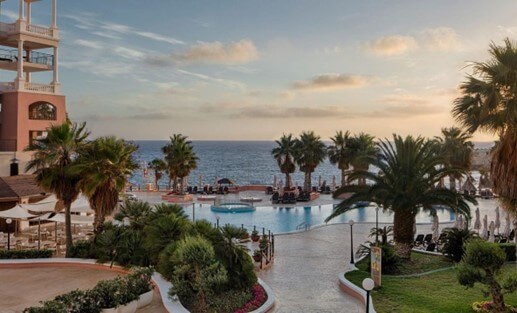 (Image Credit: Westin Dragonara Resort)
In these newly renovated rooms, the design is slightly plain but modern. The rooms are spacious, with two full-size double beds in the twin rooms, making them perfect for a family.
Balconies are also spacious and have views of the gardens or the sea. If you prefer a shower, there may be better options than this because most rooms feature a large bath with a battery that is difficult to access.
#3 The Phoenicia Malta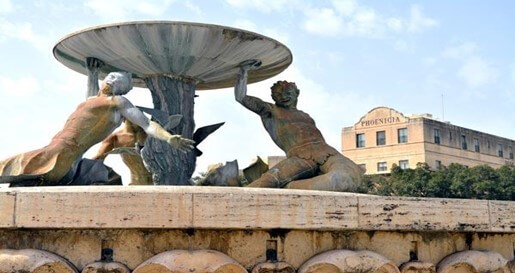 (Image Credit: Hotel Phoenicia Malta)
Phoenicia Malta is near the Valletta Bus Station, close to the ancient city walls. The ferry terminal to Sliema and the Barrakka Lift, which connect to the Valletta Waterfront boat terminal and promenade, is a 10-minute walk from the hotel.
With tiled floors and modern furniture, the rooms are big and attractive. They are all air-conditioned and have minibars and tea and coffee-making facilities.
We serve a breakfast buffet every morning with fresh fruit juice and coffee. Our restaurant specializes in serving delicious Maltese and Mediterranean cuisine.
#4 Iniala Harbour House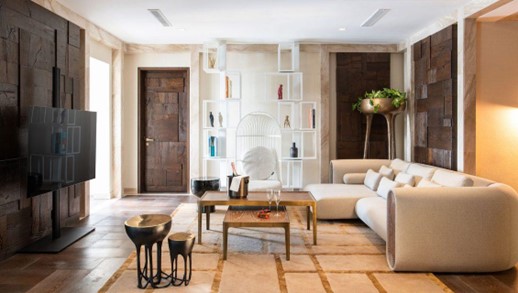 (Image Credit: Iniala Harbour House)
Iniala Harbour House is located in Valletta and is 1.1 km from Valletta Waterfront. It has concierge services, non-smoking rooms, complimentary bikes, free WiFi, and a restaurant. This 5-star hotel has room service as well as a tour desk. All guests have access to a spa and wellness center that includes a fitness center, an indoor pool, a sauna, and a patio.
Some rooms include a kitchenette and a minibar. Breakfast is served daily and consists of Full English/Irish and American selections. The neighborhood boasts a high cycling popularity, and this 5-star hotel offers car rental services.
#5 Grand Hotel Excelsior

(Image Credit: Grand Hotel Excelsior Malta)
This coastal hotel, located just outside Valletta's ancient gateway, offers views of Marsamxett Harbour and Manoel Island. It provides free parking, a gym, and large outdoor and indoor pools.
Rooms mix traditional and contemporary design elements. They have air conditioning and an LCD television with satellite channels. Landscaped gardens, a private beach, and a spa are available at the Grand Hotel Excelsior.
The hotel's three restaurants and five bars provide a diverse menu of foreign cuisine, including seafood and vegetarian options. The poolside bar offers panoramic views of the sea.
#6 Adelphi Boutique Hotel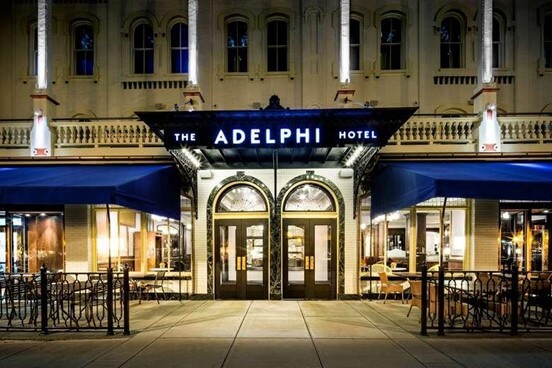 (Image Credit: The Adelphi Hotel)
The property is approximately 10 kilometers from the University of Malta, 11 kilometers from the Malta National Aquarium, and 11 kilometers from Upper Barrakka Gardens.
Each room in the hotel has a desk. The units at Adelphi Boutique Hotel offer a flat-screen TV, air conditioning, a private bathroom with a bath or shower, and complimentary toiletries. Some rooms have a balcony.
Guests at Adelphi Boutique Hotel can choose between a continental breakfast and a Full English/Irish breakfast.