Popular Hotels in Kanpur
Kanpur is one of the largest cities in Uttar Pradesh and the most exciting travel destination in the north. It has ancient temples, iconic buildings that have remarkably endured the test of time, and a culinary scene that lives up to its name. Kanpur is home to several historical and religious structures tucked away among the Ganges' waves.
One may easily arrange a short vacation or a lengthy stay in Kanpur because it is home to several fantastic tourist attractions, including Moti Jheel, Japani Garden, ISKCON temple, and Anandeshwar temple. Vacation is only complete with cozy lodging, so organize your stay according to your needs. Whatever type of travel you are considering—leisure, a quick break, or even business—Kanpur provides a wide range of comfortable lodging alternatives to suit the visitor's needs.
Must visit Hotels in Kanpur
To make your stay more enjoyable, here are some top Kanpur hotel recommendations:-
#1 Hotel Royal Cliff
Hotel Royal Cliff is the first establishment I've included on my list of the top accommodations in Kanpur. This facility is a perfect fusion of comfort and elegance, offering a distinctive stay experience, and is situated 14 kilometers from the Kanpur airport. The hotel provides accommodations for adults only in addition to a bar, shared lounge, multi-cuisine restaurant, patio, and other standard facilities. With space for 20 to 500 individuals, the site also provides banquet and meeting facilities. Executive suites, executive club rooms, presidential suites, and even private terraces are among the many available accommodations.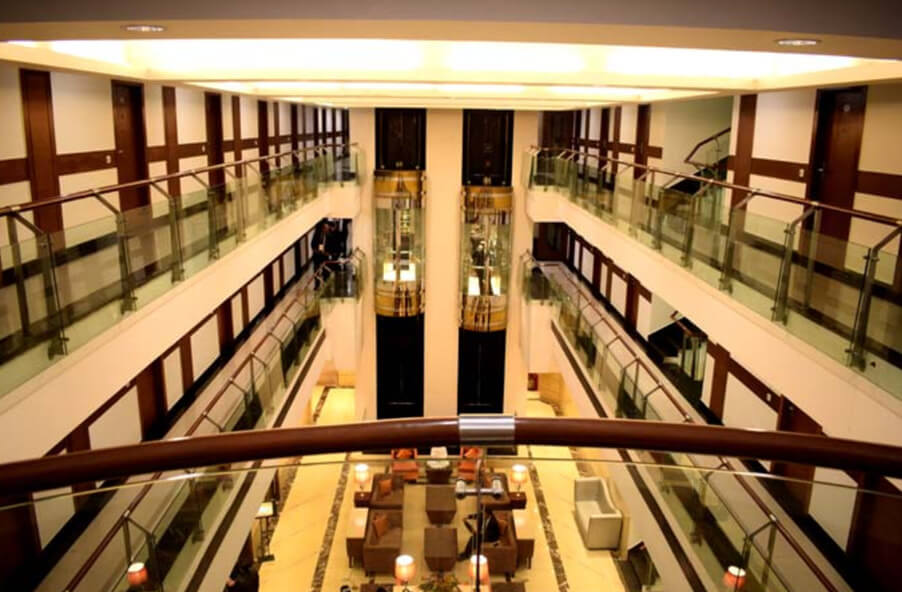 Address: Opp. Motijheel Gate, Khalasi Line, Swaroop Nagar, Kanpur
How to Reach?
Kanpur Airport is 14.7 km away from the hotel and 2 km away from the Rawatpur train station.
#2 The Landmark Towers
The Landmark Towers, one of Kanpur's most upscale hotels, is located on Mall Road to the city's east. The facility, renowned for its hospitality, chic furnishings, and opulent ambiance, offers top-notch services and an unforgettable stay. It provides a variety of accommodation types, including imperial rooms, executive rooms, club rooms, and hospitality suites. Private events happen on the property in areas that accommodate 20 to 500 people. Additionally, it features a bowling alley, multi-cuisine restaurant, poolside lounge, and an Asian fine dining restaurant. This hotel is unquestionably the best in Kanpur, offering first-rate services and hospitality.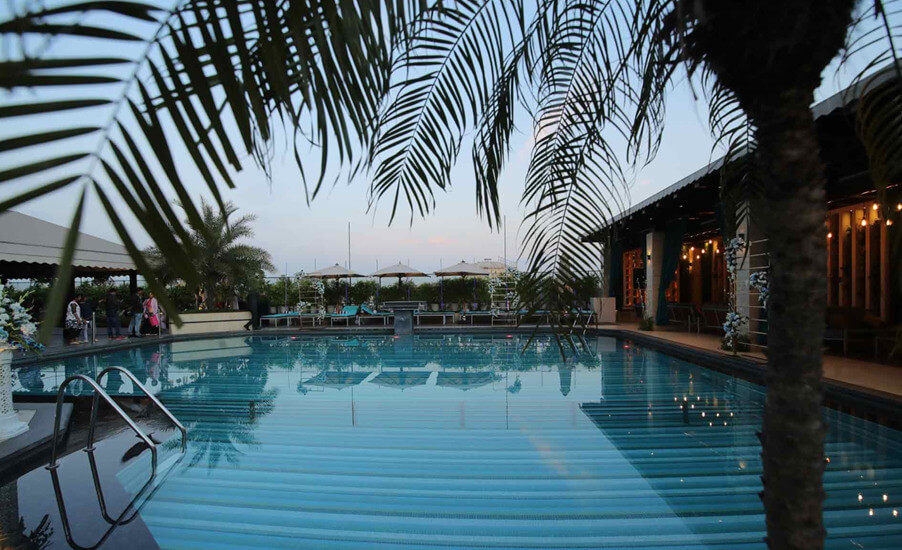 Address: The Mall, Naughara, Kanpur Cantonment, Kanpur
How to Reach?
The Kanpur Central Railway Station is 4 km away from the hotel and Kanpur (Chakeri) Airport is 13 km away from the hotel.
#3 Regenta Central
Regenta Central, the Crystal is a significant hub for all kinds of MICE, foreign tourism, and FITs and is situated in the center of the city. Additionally, it is known for planning a variety of wedding ceremonies and private gatherings. After a long day of touring the city, guests may rest in one of the property's 44 executive rooms or one of its three executive suites. In addition to the usual services and amenities, it has a multi-cuisine restaurant, a fusion restaurant, and a disco called Gravity. This hotel is one of the top hotels in Kanpur if you're traveling there with your lover and seeking a place to stay.
Address: Benajhabar Road, Harsh Nagar, Kanpur
How to Reach?
The Kanpur Airport is 13 km away from the hotel and the Kanpur Central Railway Station is 5 km from the hotel.
#4 Hotel Vijay Intercontinental
Hotel Vijay Intercontinental, a genuine embodiment of contemporary luxury, is situated in the heart of Kanpur, a bustling metropolis. By providing uncompromised services and a range of amenities, including banquet spaces, a rooftop lounge, a disco, and a specialty restaurant, the hotel ensures that your time here will be unforgettable. There are 92 guest rooms available on the resort, including 28 executive rooms, 12 luxury suites, and four presidential suites. The hotel, which covers a total area of 25,000 square feet, is known for hosting numerous private events such as cocktail parties, conferences, exhibits, and concerts. It is one of the most luxurious hotels in Kanpur because of the ideal fusion of elegance and contemporary facilities.
Address: Khalasi Line Rd, Khalasi Line, Tilak Nagar, Kanpur
How to Reach?
The Kanpur Airport is 14.9 km away from the hotel and the Kanpur Central Railway Station is 7 km from the hotel.
#5 The Little Chef Hotel
The Little Chef Hotel, in 1990 first established as a restaurant and ice cream shop and later upgraded to a full-service hotel with 56 rooms. Other amenities include a service budget restaurant, a specialty restaurant, an executive lounge, a bar, conference rooms, banquet facilities, and a gym; the facility provides a multi-cuisine restaurant providing Indian, Chinese, Italian, and Continental food. Spice Affaire, a bar, is also located on the premises.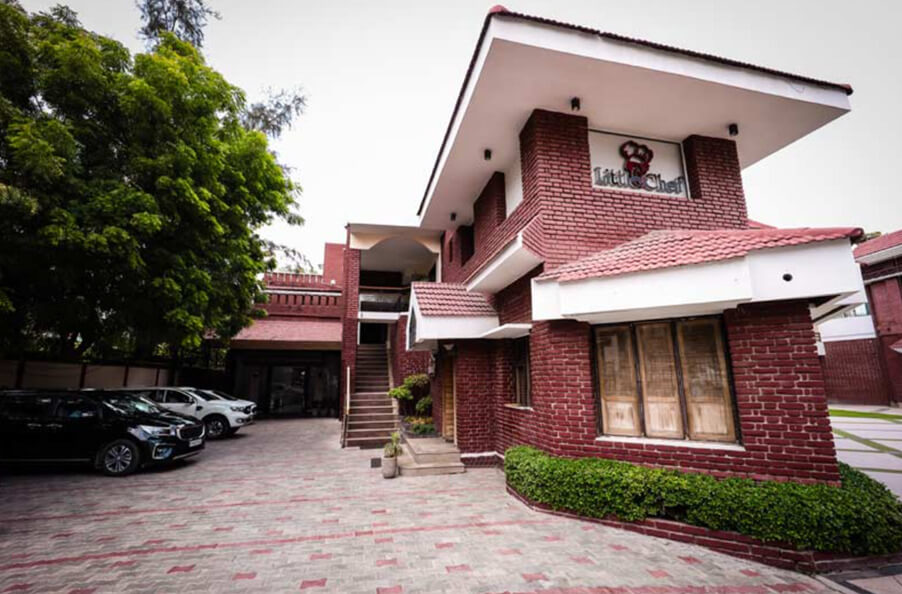 Address: Near civil court, Civil Lines, Kanpur
How to Reach?
The Kanpur Airport is 15 km away from the hotel and the Kanpur Central Railway Station is 5.6 km from the hotel.
Final Thoughts
Now that I've given you a list of 5 couple-friendly places—both luxurious and affordable—pack up and drag your beloved to one of these hotels for a fantastic and memorable time together.