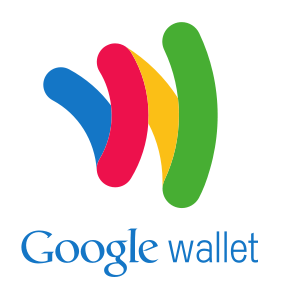 What is Google Wallet?
Google Wallet is a digital wallet or a payment service app for android and iOS devices that lets you set up a payment system to buy apps and other things from the Google Play Store. One can also send or receive money from other individuals using the service and carry out mobile payments through a mobile device or desktop computer. It can also be used to buy products such as books, music, and other things, though this option is not available in all countries.
How Does it Work?
A Google Wallet user creates a Google Wallet account, which consists of an app and Card. This account is linked to his bank account or related debit card.
So, if another Google Wallet user owes you some money, send them a request for the same. Similarly, if you have to pay someone, transfer money from your Google Wallet balance to theirs', that too without any fee!
Why Should I Use it?
Well, this digital wallet can be everything your real wallet is! So, there is nothing to worry about, even if you are in the habit of forgetting your wallet! Besides money, it lets you save virtual copies of your credit/ debit cards, bank details, gift cards and coupons or club membership cards etc. You can even save your travelling documents and other things in this virtual wallet. You may save these cards and other important information either on the cloud or in your smartphone/ tab etc. This means that you will no longer need to carry your wallet around.
It is not just an app to make purchases on the Google Play Store, but you can use it like your debit card to make purchases in physical stores. It is widely accepted across stores.
Just like a debit card, you can keep as much balance as you want.
lAs there is no fee on transferring money, you can save huge sums, especially if you often transfer large amounts of money.
It is convenient and safe—no need to carry money or plastic cards with you at all times. Your smartphone acts as your wallet and enables you to shop online as well as physically easily.
You can easily transfer money to other users
You can also use customer loyalty programs.
Pre-requisites for Google Wallet
First, you need to create a Google account, as you will have to sign in using your Google ID and password.  If you do not have one, create a Google account by signing up.
As mentioned above, you can use it on your personal computer and a smartphone or other related device.
1. Signing in
We will first sign-in by following these steps:
Open the browser and log in to https://wallet.google.com.
You will be asked to sign in to your Google account, and the `Add a Card' page will open up, where you will provide some personal details and credit/ debit card information to create your Google Wallet card.
Now click on  "Accept and Create."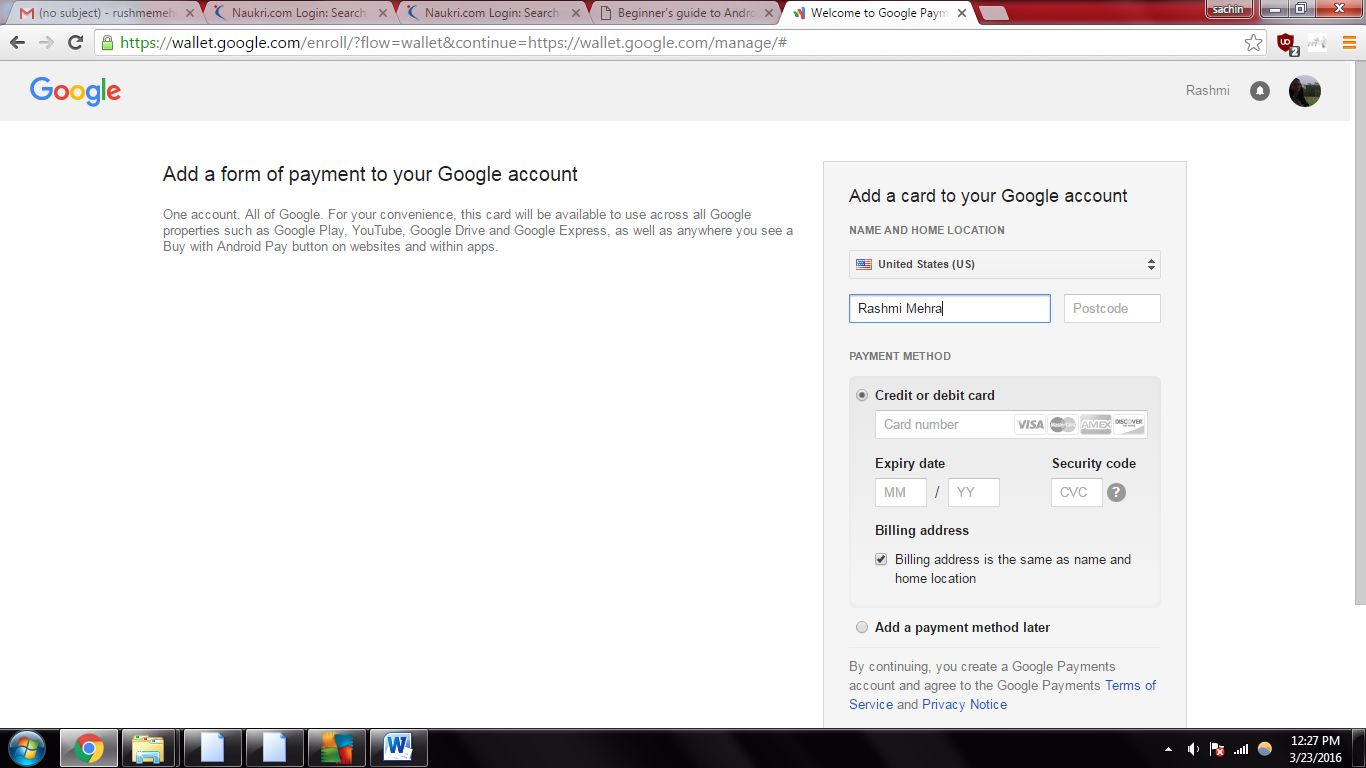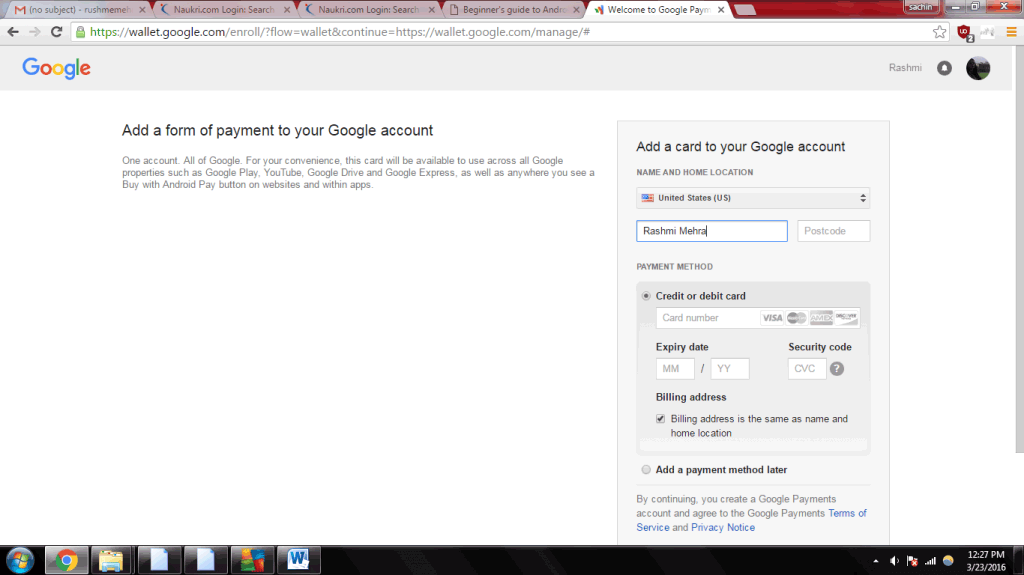 2. Verifying
It is important to verify your identity to keep your account secure. This gives you access to certain online features such as free Card account activation, round-the-clock fraud monitoring, and notifications.
For this:
Go to the settings page by clicking on the settings button in the top-right corner of your Google Wallet homepage.
Carefully examine that the information provided is correct and click on 'Verify.'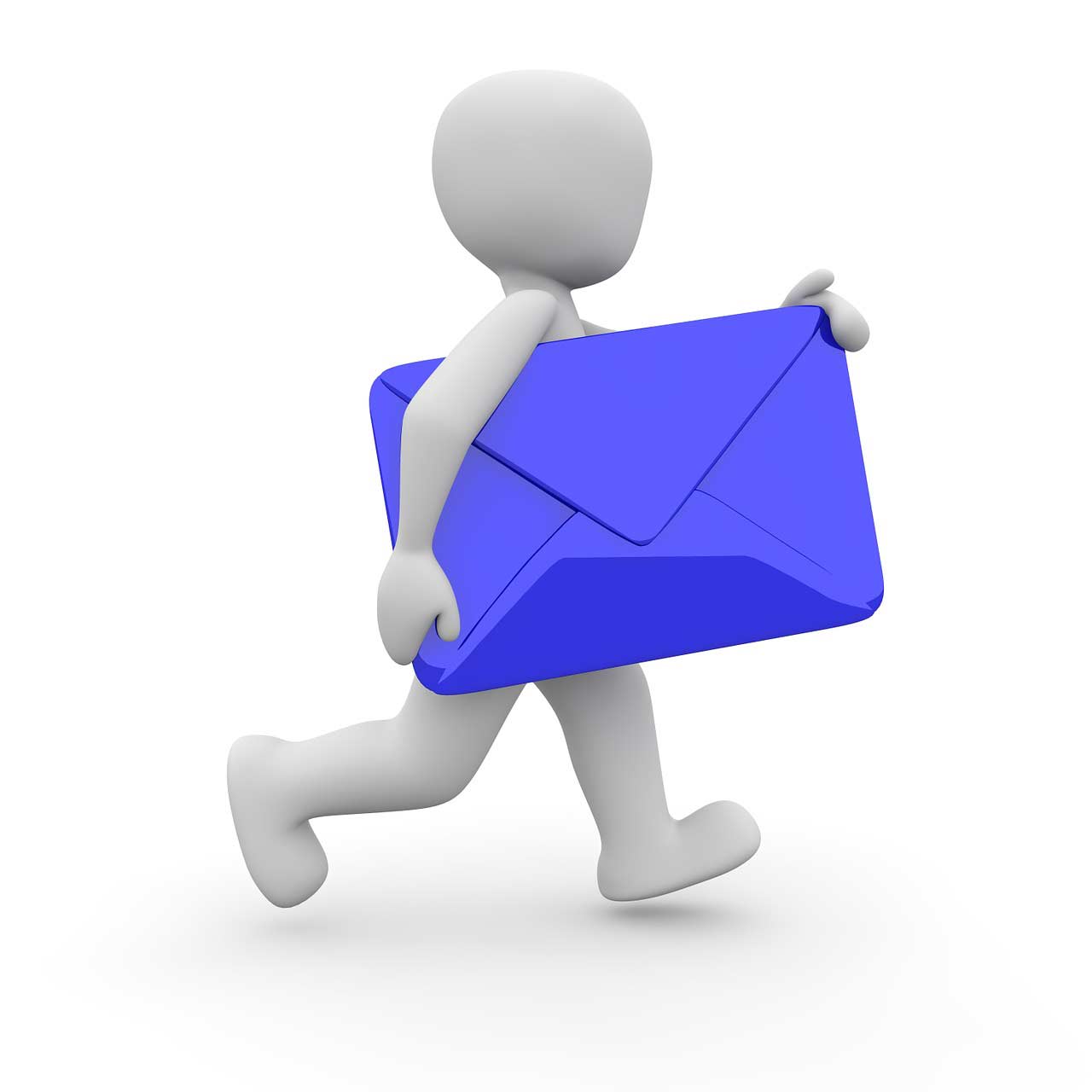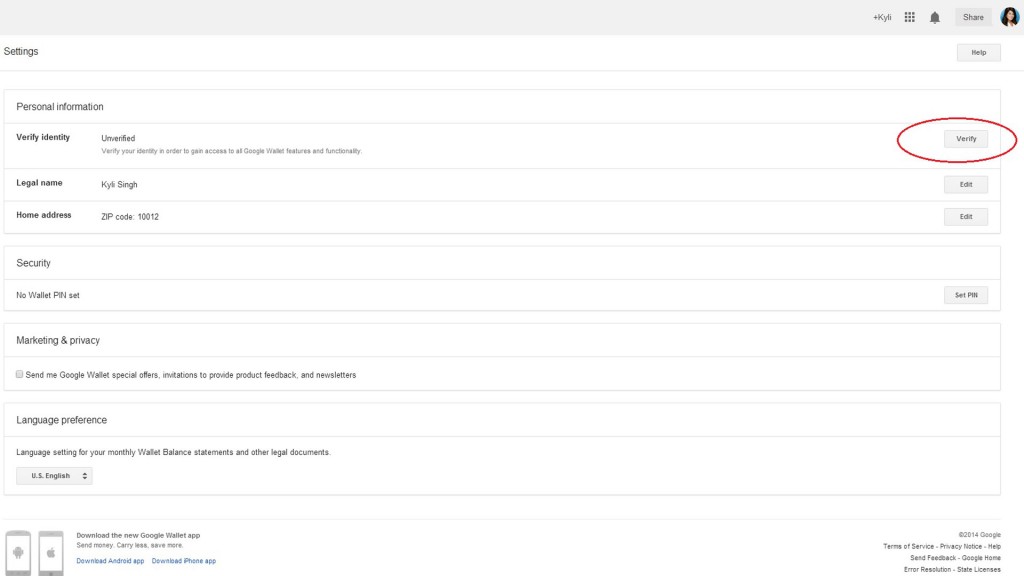 Verifying your identification is mandatory as per financial regulations for financial transactions exceeding a given limit or certain types of transactions. You will need to verify basic details such as your name, address, date of birth etc., and the information will be recorded for such transactions.
3. Setting up a PIN
PIN or Personal Identification Number identifies you with the financial transaction and hence is an important security measure. Using the PIN, you can withdraw money from your wallet and also carry out other financial transactions.
To set up the PIN:
Go to Settings, as mentioned in the above step.
When you click on the 'Set PIN' option, you will be prompted to create a 4-digit password for the wallet.
Provide the same PIN again for confirmation and click on "Create a PIN."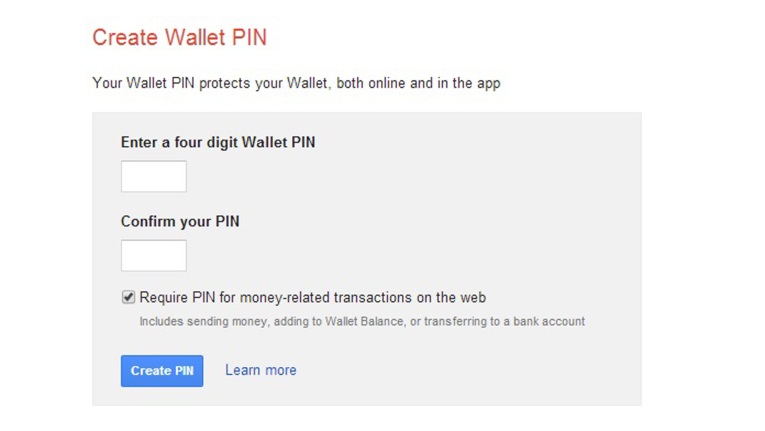 The PIN is an important safety measure for accessing the app or financial transactions such as sending money or withdrawing money from ATMs.
Although setting up a PIN is not mandatory, it can prove vital in terms of your account's security.
4. Installing the App
After the above steps are complete, you need to install the app on your device to start using Google Wallet. To do that:
Go to the Google Wallet homepage.
Click on the "Install now" button at the screen's upper right-hand corner on the Google Wallet homepage. You will be directed to Google Play.
From here, you can download the app by clicking on 'INSTALL.'
Once the installation is complete, click on Open.
Now log in using your Google account and Wallet PIN.
5. Add Money to the Account
To start using your wallet, add money to your account from a bank account, debit or credit card. However, you will be required to pay a small fee of 2.9% for using a debit/ credit card. Hence bank account transfer is the ideal mode of adding money to your wallet. The amount of money added will reflect as Google Wallet balance. This is the amount available in your virtual wallet for spending or using for transfers etc. With this balance, you can buy apps on the Google Play store, shop with online [portals, make payments, and use Google Wallet card in stores.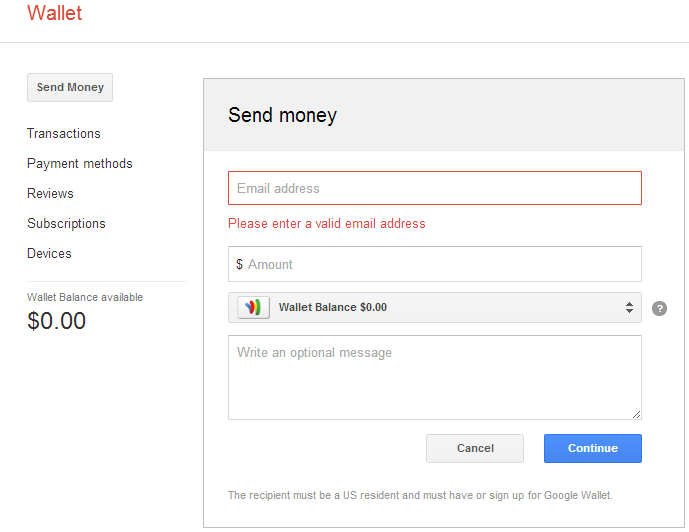 Once you have used up the balance, you can add more money to your account.
Follow the given steps to add money to your Wallet balance:
Open the Google Wallet app.
Go to the home screen and select "Wallet Balance" by tapping on it.
Tap on the "Add money" option to open it.
Select a source of adding money, i.e. bank account, debit card or credit card.
Mention the amount you would like to add.
Tap on "Review" Here; you can confirm or edit the amount and/ or your source of funding.
Tap on "Add money".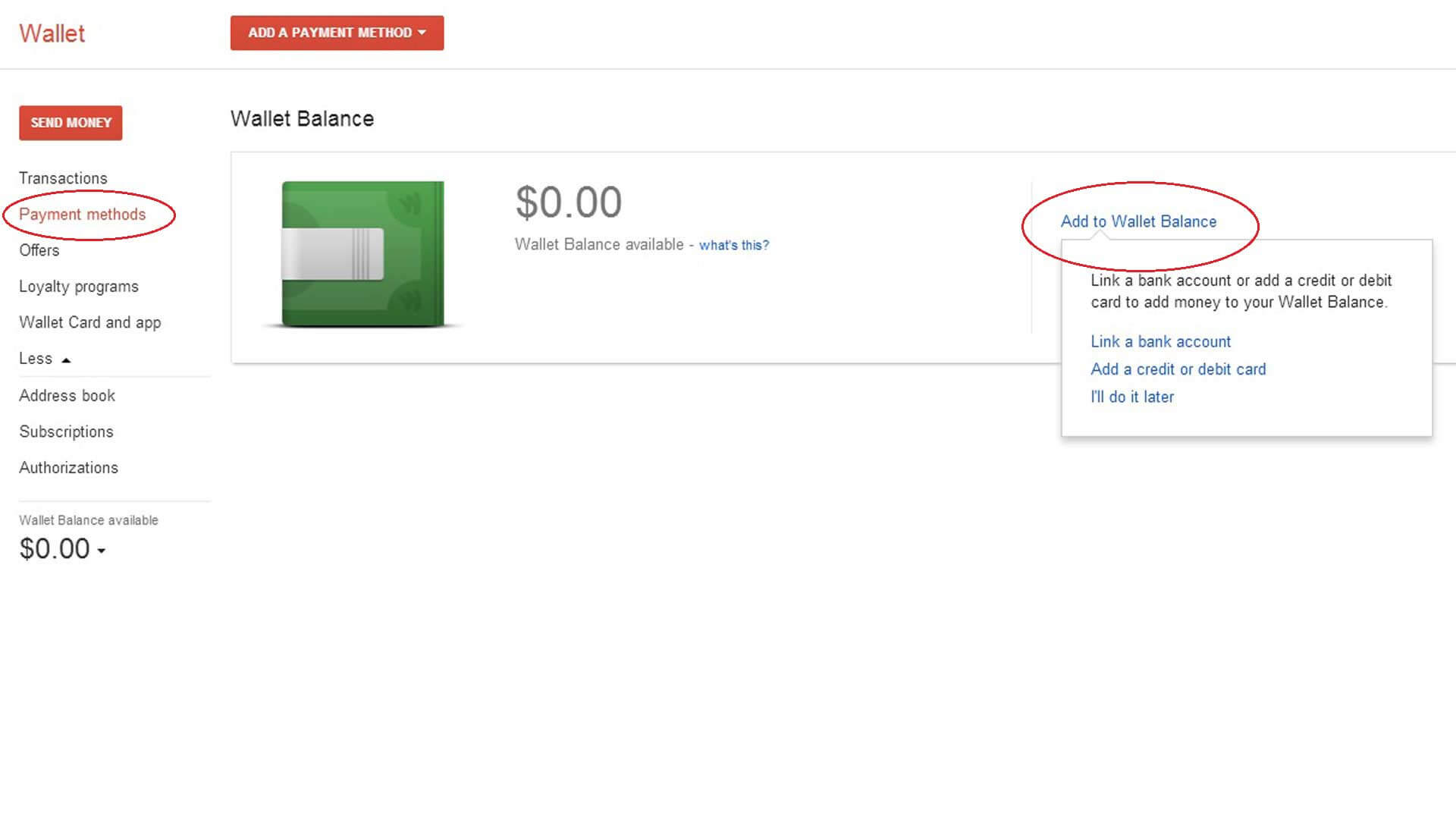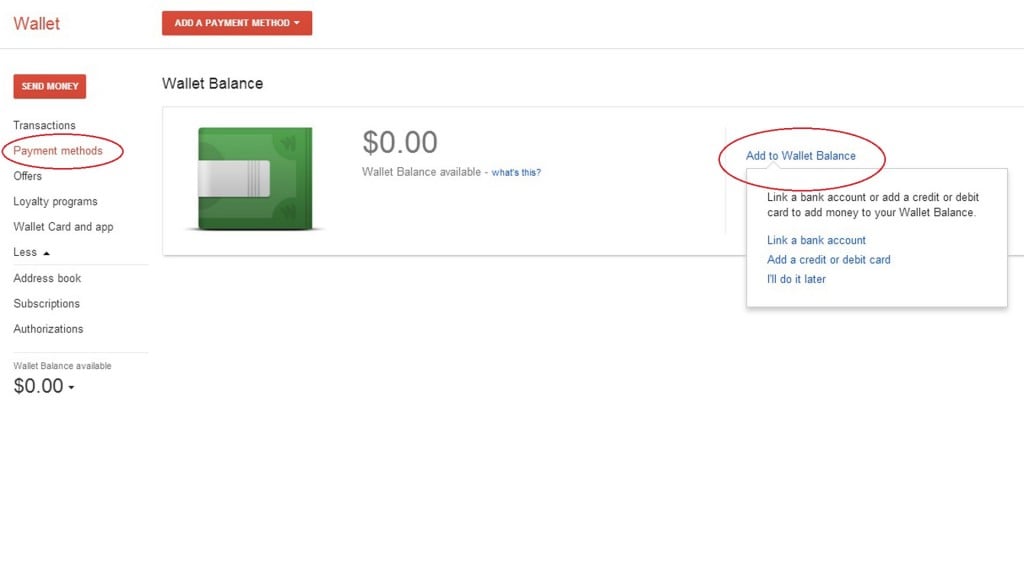 6. Activate the Google Wallet Card
This card can be handy, especially for in-store shopping. But this is not a default feature; you need to request the same to procure it.
To get the Wallet card, go to Wallet homepage and request the card by selecting "Wallet Card and app.  It will arrive by regular mail at the address provided by you.
To start using it, you need first to activate it. This can be done in one of the two ways mentioned below:
Activate through the Google Wallet app on your Android or iOs phone.
OR
Go to the Homepage google.com. Now enter your credit card details. It will be activated.
On being activated, you can start using a Google Wallet card to spend your balance. Remember, there is no fee for requesting or activating the card. You can use it both as a credit card and a debit card.
Using Google Wallet
There are many ways in which it can use,
1. Google Wallet Purchases
With a Google Wallet account, you can make purchases in three ways:
Using Google Wallet account
Using your Smartphone
Using Google Wallet Card
You can buy products online using Google wallet. Some apps will have a "Buy with Google" button on checkout. This signifies that they enable you to make payments using it.  Besides these, it can also be used to make purchases on popular portals such as Google Play, Drive, YouTube and other Google products.
You can also use your smartphone to make purchases through the mobile app. To do so, tap your phone to make a payment on stores having a contactless payment terminal. Hold the device close to the payment reader and enter your Wallet PIN if you have one.
You can use Google wallet Card in stores that do not have a contactless payment reader. You will have to choose to use it as a debit card or credit card. You may also be asked to provide Google Wallet PIN. The card is accepted at most places that accept MasterCard.
2. Send & Receive Money to Friends and Business
As mentioned before in this article, it is an efficient way to send or receive money to other people. The person you are sending the money to must also have a Google Wallet account. If an individual not having a Google wallet account receives a request to accept money, he/she would be asked to first sign-up for Google wallet.
If you have not verified your identity, as mentioned in step 2, you would be asked to do so if you have to send money to anyone. Money can be sent through the mobile app or the Google wallet website on your desktop. Money can be sent in one of the three ways mentioned below:
Through PC: On the Google wallet homepage on your PC, click on the "Send Money" option on the left sidebar.
Through Smartphone: In the Google Wallet mobile app, tap "Send Money." Button.
Gmail: Compose an email to the recipient and click on the "$" icon in the attachment field.
A recent update enables users to send cash through SMS message to any US number.
3. Join Loyalty Programs
Most retail stores' chains have loyalty programs for customers, where every purchase earns them some points that can be redeemed for future purchases. Just as you carry all the loyalty cards in your physical wallet, Google wallet can virtually carry all your existing loyalty program cards. Just scan the barcode or type the numbers on the card to add them to your wallet.
To join new loyalty programs from the app, click on the "+" button in the top right corner under "Loyalty programs" and then click on names of the merchants you want to add and get status updates, reward-point alerts, and messages from them.
You can also view discount offers and deals with merchants.  To do so, click on the "Loyalty programs" button on the Google Wallet homepage or mobile app. You can also save these offers when prompted to do so.
4. Transaction Log
It keeps a record of all your transactions. So you don't need to worry about keeping a tab on them. Receive receipts for all transactions through your Gmail account and as Google Wallet app n your smartphone. You can also keep track of all the transactions done through Google Wallet. View transactions, tap on "My Wallet" in your mobile app or click on "Transactions" on the website.
Track your online purchases, view order history, and get shipping alerts using the "Orders" feature in the mobile app's sidebar.
5. Balance Alerts & Automatic Transfers
You can adjust the settings in it, such that it will send you an alert when wallet balance drops below the given limit. This will enable you to add sufficient funds to your account in due time and save you from unwanted hassle and embarrassment while using your card or account.
You can also set your account for automatic transfers periodically to always keep your wallet trustworthy.
After going through this article, you must be convinced that a virtual wallet is a new way to shop, send and receive payments after paper currency and plastic currency.
Recommended Articles
This has been a guide to Google Wallet. Here we have discussed the basic concept, working, pre-requisites with different ways of using google wallet in detail. You may also look at the following articles to learn more –