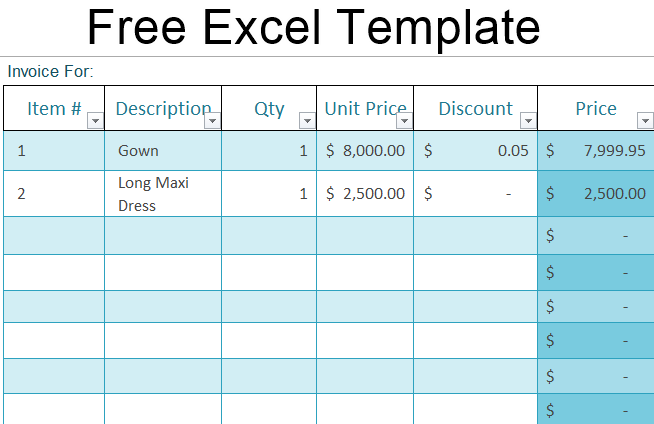 Excel Free Template (Table of Contents)
Introduction to Free Excel Template
A Microsoft Excel template is a predesigned sheet with a fixed format and default settings where most of the work is done for us. These templates are quite useful for frequently used document types like Excel calendars, schedules, budget planners, dashboards, timelines, invoices, etc. These can be used as it is or can even be customized thereby helping us to save a lot of time and effort. The templates can be used in various scenarios and can be reused again and again. Picking up the right template can simplify and save our time.
Examples of Free Excel Template
Let us see how a new workbook can be created based on an existing Excel template.
Now following steps can be used to do so (basically in Excel 2013):
Open Microsoft Excel and then click on the 'File' tab and select 'New':


On doing this, we will see some inbuilt templates as below: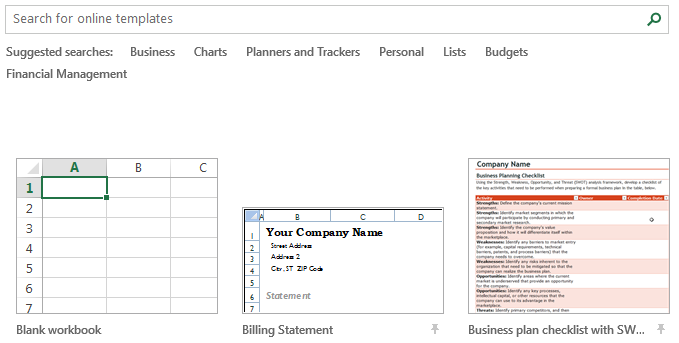 So in the above screenshot, we see that there are some inbuilt ready-to-use excel templates. It is not required to open each template before selection; instead of just clicking on the template, we can see its preview, which gives us an idea of the template in layout and formatting. These templates can even be completely customized, i.e. they can be changed as per our requirement.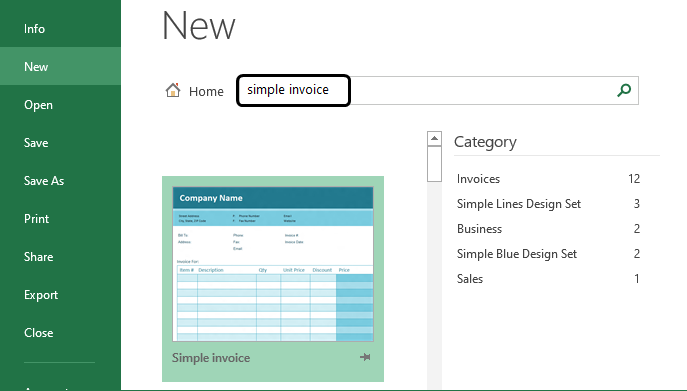 So once we have decided on the template to be used, we can click on that template and then click on the 'Create' button to the right of the template's preview. Now the desired template will be opened in Microsoft Excel. The following screenshot illustrates this: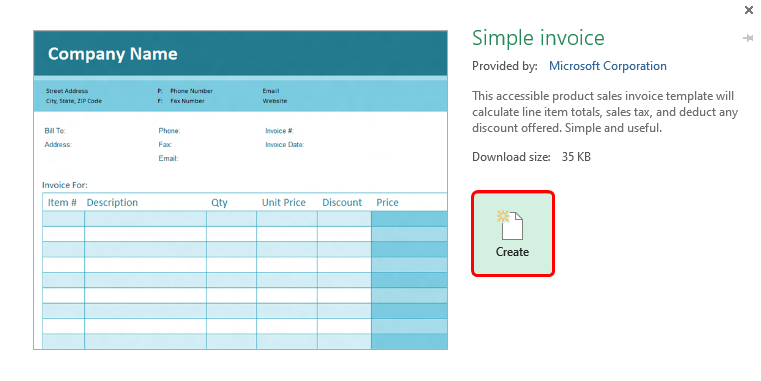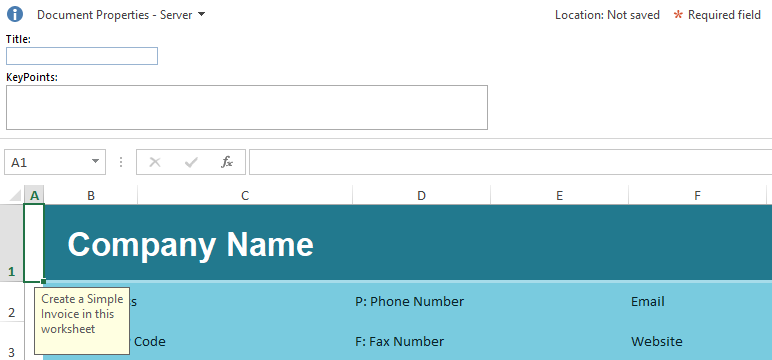 Now the template can be edited as per our needs.
After all the changes have been made in the selected template as per the user's requirements, it has to be saved by clicking on 'File' -> 'Save As' and then entering a save location and name of the file to be saved, and then finally clicking on 'Save'. This would then save the customized template in the mentioned save location.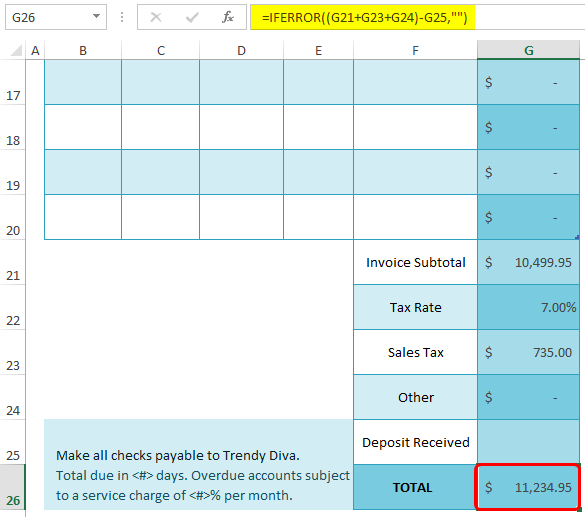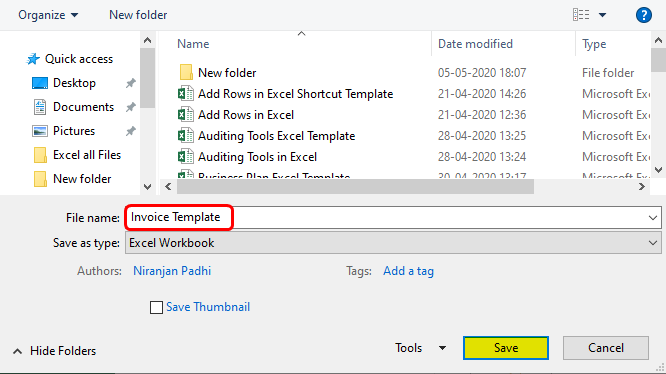 How Can More Templates be Searched?
In order to get a view of some of the more templates that are available in MS Excel, we can search by typing a keyword in the search bar as below: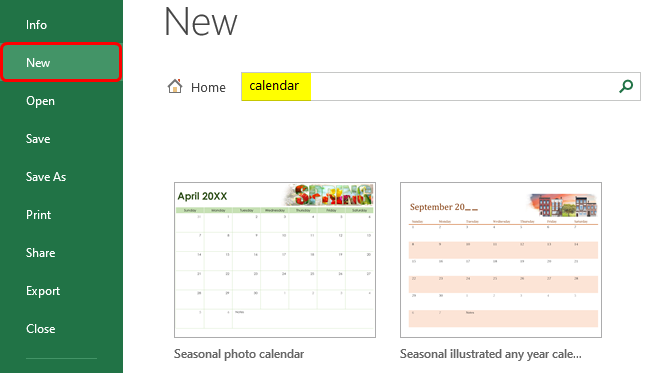 We can also browse the available templates by category if we are looking for something specific and see how many templates we can choose from: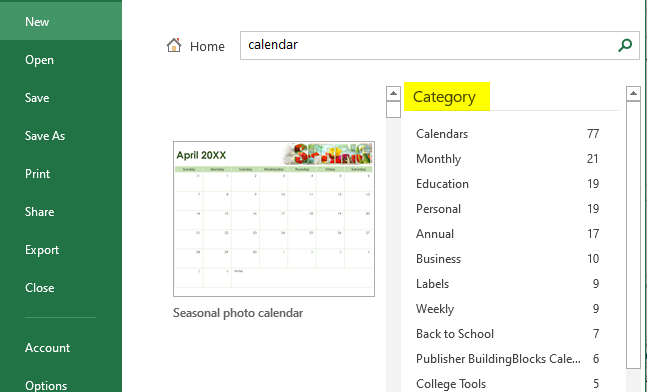 Note: In the process of searching a template, all the relevant templates available on the Office store are displayed by the Office store. However, all of them are not created by Microsoft Corporation; some users or third-party providers even make some. In such cases, we will see a notification asking if we trust the template's publisher. In order to open that template, click on the 'Trust this app' button. The following screenshot illustrates this:

Another method to start with free Excel templates on the web is:
Go to Office.com.
Click on 'Templates' at the top.
Now select 'Excel' on the 'Templates' page.
Select the desired template, click 'Edit in Browser', sign in and then click on 'Continue.'
These are the same templates that we see on clicking 'File' -> 'New' while opening an Excel file.
These templates from Office.com can be downloaded to the system by clicking on 'File' -> 'Save As' -> 'Download a Copy'. The downloaded file will be a usual Excel workbook; however, it can also be saved as an Excel template by resaving it as an Excel template (*.xltx). The following screenshot illustrates this.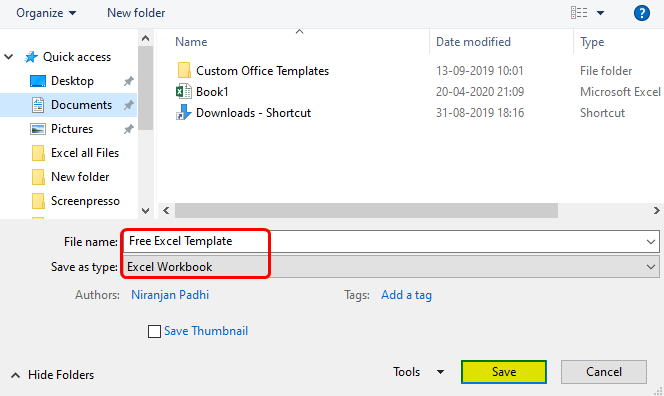 Some of the things or settings that are quite important and that define the Excel template are:
Number and type of sheets.
Page layout and print area for each sheet.
Cell styles and formats.
Formulas, charts, images, hyperlinks, graphics.
Hidden rows, columns, or cells.
Protected areas to prevent changes in certain cells.
Page headers and footers.
Macros and form controls.
Excel data validation options like dropdown lists, validation messages or alerts, etc.
Window view options, like freezing of rows or columns.
These are used as default settings for the template.
If there is a macro in the template, then the template should be saved as an Excel Macro-Enabled Template (*.xltm). The following screenshot illustrates this: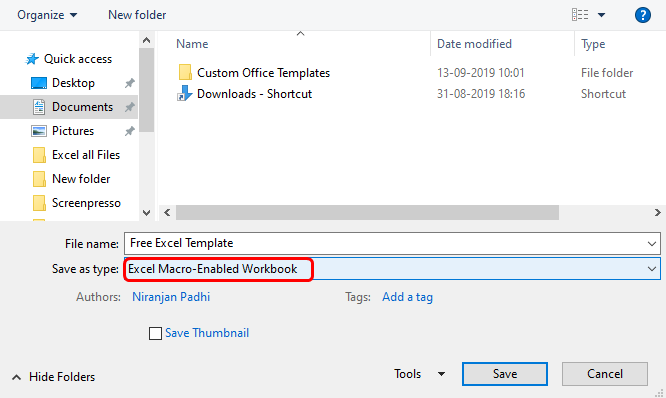 There are two special templates that are created by Excel- Book.xltx and Sheet.xltx. These two are the basis for all the new workbooks and worksheets.
An Excel Workbook Template consists of several sheets along with placeholders, default text, and additional text or formatting (etc.) that is desired.
An Excel Worksheet Template assumes only one sheet, so we delete the extra sheets and customize the single sheet as desired. The additional text or formatting can also be entered.
After deciding which default template type to be used, we can save it as an Excel template (*.xltx) with the File name as 'Book' in case a workbook template is to be made, and with the File name as 'Sheet' in case a worksheet template is to be made.
The destination folder for saving these default template should be an 'XLStart' folder which resides in the path:
C;\Users\<UserName>\AppData\Local\Microsoft\Excel\XLStart
Things to Remember
Excel Templates can help us to create attractive and consistent documents.
We can also create our own templates in Microsoft Excel.
In terms of layout, formatting, etc., the available templates in Microsoft Excel can be customized and even be edited according to the user's requirements.
We can easily convert the Excel templates to PDF format, and these can be sent to any client via mail.
Apart from Office.com, there are some other trusted websites also that offer some Excel templates for free.
In versions: Excel 2003, 2007, 2010, and 2013, some of the Excel templates that can be downloaded for free are:

Billing Invoice Template
Seasonal Photo Calendar
Blue Balance Sheet
Blue Invoice
Student Schedule
Weekly Attendance Report
Academic Calendar
Sales Invoice Tracker
Gantt Project Planner
Employee Absence Schedule
Billing Statement
Loan Amortization
Wedding Budget Tracker, etc.
Recommended Articles
This is a guide to Free Excel Template. Here we discuss how can more templates be searched along with practical examples and downloadable excel templates. You can also go through our other suggested articles to learn more –